The Complete Guide to Luxury Fashion for 2023
Prepare to leverage personal style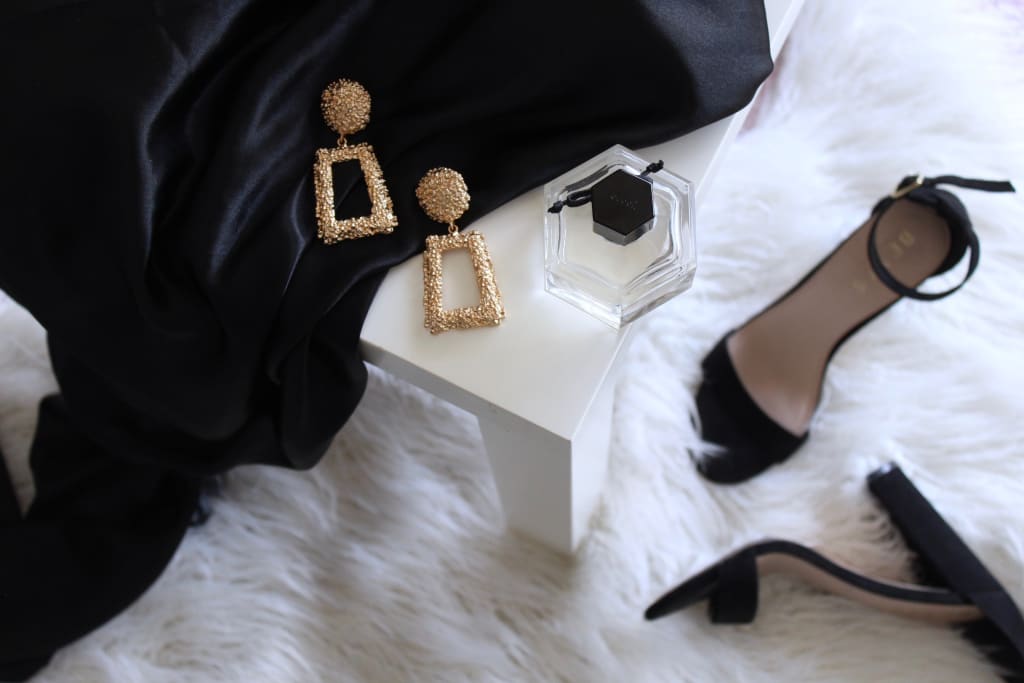 https://unsplash.com/photos/pL1qsBqCatk
No matter how fickle fashion is, nothing's more fickle than fate. The fates have dealt some body blows to the commercial world in recent years. But luxury fashion has proven resilient in the face of these impediments, choosing the nimble pivot as a response.
Luxury fashion continues to retool its marketing and supply chain practices, with consumer needs and demands being central to this correction. Fashion consumers have never had more power, with sustainability front of mind and bargain hunting in recession-wary markets aggressively pursued.
As luxury fashion pivots toward the consumer in profound ways, the consumer responds by adjusting expectations, focusing less on "what's hot" and more on personal style as a barometer of the fashion moment. So, let's explore luxury fashion for 2023 and see how you can integrate these trends into your personal style.
Start Wearing Purple
In 2023, purple is tonally diverse, moving from the faintest blush of lavender (that reads as a warm cream) to deep, regal eggplant hues. 2023's purple color trend is a tonal color wheel.
Purple can be seen in every hue on the 2023 runway, from lilac to violet. You're bound to find the right shade of purple. Tuck a lilac silk scarf into a jacket neckline, or sport an eggplant clutch. A flash of any new, hot color will always signal your fashion-forward outlook without compromising the big picture.
Online Luxury Resale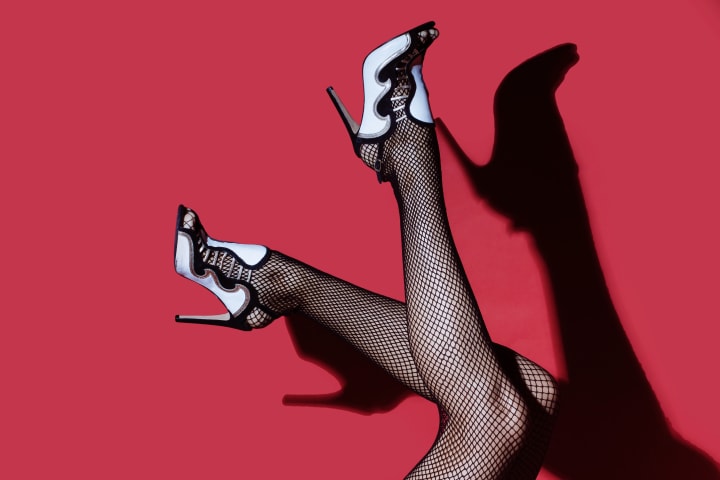 Luxury resale is a growing sector in online commerce. Featuring sought-after, high-end fashion brands like Alexander McQueen, Burberry, Valentino, Jimmy Choo, and many others, this is where savvy fashionistas go to find their grail, often with a smaller price tag.
And now, luxury resale is one of the hottest trends for 2023. This is a sophisticated version of brick-and-mortar high-end consignment, with vendors creating resale areas to accompany their luxury designer offerings. Choose from everything you need - accessories, handbags, luxury heels, or clothing. Some of the most revered fashion houses on the planet are forging partnerships with online platforms to diffuse these brands to a wider audience at refreshingly friendly price points. For those splurgy staples that hold your wardrobe together, this is your 2023 luxury fashion strategy.
Fringe Benefits
Associated with timeless Bohemian fashion, fringe in 2023 gets a fresh, glam makeover. Iterations of 2023's fringe include tassels that swing and sway as vigorously as the abundant fringe on party dresses, skirts, and even swimwear. You'll even see fringe in homes next year!
Fringe is fuller, longer, and more sculpturally oriented, bringing dimension and flirtatious movement to the party. Fringe is a luxury embellishment that adds dynamism to anything you wear. The flappers were onto something!
So, sweep the floor with it or feel it brush your legs as it embellishes a fine leather handbag. The fringe trend is being seized upon more enthusiastically than ever in 2023, so pull that fringed cape from the back of the closet!
Feathers With Everything
Feathers in 2023 are a luxe trend that takes you everywhere in a puff of airy texture. Evening jackets and bags become statement pieces with the addition of all-over feathers (for the bold fashionista). Do Audrey Hepburn one better in a simple A-line dress, transcending the every day with a froth of feathers at the hem.
Choose decadent jewel tones or go breezy, with pastels. Add feather trim to a shawl-collared jacket and be wreathed in luxury. Do it yourself to bring your wardrobe a touch of feathery fantasy that keeps you on-trend. When the trend subsides, remove the feather trim like it never happened!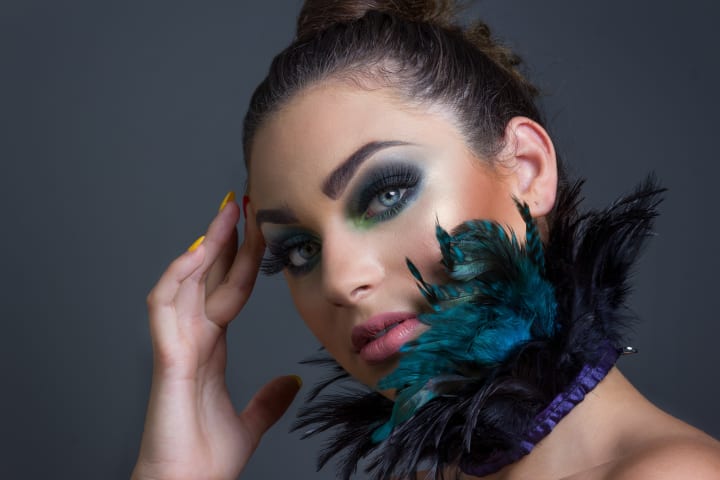 Luxury Athleisure - The Gym Goes Glam
Sports Luxe is the trend and fabric is the focus, featuring the relaxed, comfortable aesthetic of workout gear paired with the glory of soft, tactile fabrics that make an entrance. This look takes athleisure wear out of the gym and elevates it, creating a fusion between high-fashion luxury and sporty comfort.
Before you grab that old sweatshirt, consider the trend. Sportswear in thoughtfully soft, tactile fabrics, cut elegantly close to the body, is a casual look that owns the streets. There's no room for grunge here. Luxury Athleisure is slinky, sensual, and street-smart with the ease of high-end tailoring and body-loving fabrics.
Your Personal Style
One of the key trends of 2023 is leveraging your personal style in a trend-conscious way. While maintaining your unique aesthetic, you're tipping your hat to fashion, without going "all in". Because going "all in" is so 2020.
Your way of presenting yourself tells others who you are and what you value. That's a lot of information but when you know yourself, you send strong messages with your sartorial choices. Personal style, while acknowledging the currents of contemporary fashion, is a signature as unique as you are. Let the trends in. Just don't let them take over! Your style will always shine through. Take back your stylistic freedom from excessive fashion conformity and leverage it!
Sustainability is Bigger Than Ever
The key reason that luxury resale and personal style are so pivotal to 2023 high-end fashion is sustainability. As the climate changes and awareness of this reality's cost to the planet grows, fashion consumers are demanding sustainable practices from the fashion sector.
Most of you want a better world. You know that disposable fashion consumption is one of the greatest threats to the environment. So you're doing your homework before buying, buying less, and purchasing items of a higher, more enduring quality.
The luxury resale trend is tied to sustainability in its concept of clothing turnover - giving fashionistas a place to sell what they no longer wear at a friendlier price. Further, the focus on supreme quality ensures that clothes are worn much longer. Luxury fashion answers the imperatives of sustainability with clothing longevity and now, in luxury resale, repositioning itself in an innovative way. In 2023, the sector goes even further, rethinking global supply chains by near-shoring suppliers. That signals a long-haul commitment.
About the Creator
Tess DiNapoli is an artist, freelance writer, and content strategist. She has a passion for yoga and often writes about health and wellness, but also enjoys covering the fashion industry and world of fitness.
Reader insights
Be the first to share your insights about this piece.
Add your insights