Top Casual Accessories for Women
Be stylish!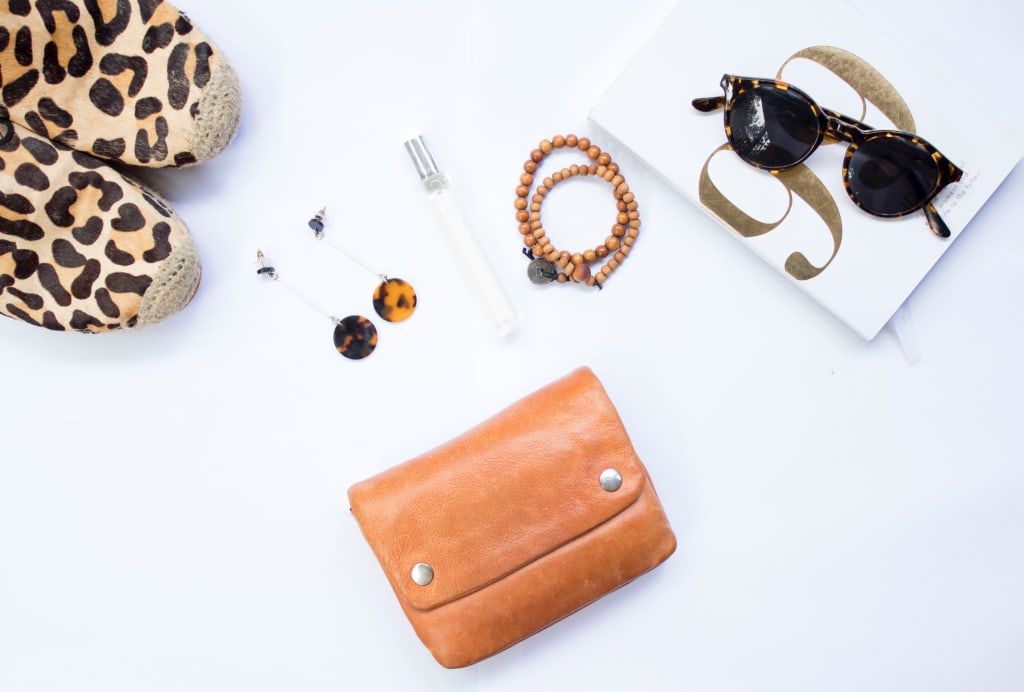 https://unsplash.com/photos/aXJdmnxauwY
Every fashionista knows that accessorizing is one of the most important parts of looking stylish and put together. Thoughtfully chosen accessories can take your outfit from boring to instantly fashionable, but poorly paired accessories can ruin your entire look. If you're a casual dresser who loves the basics, it's time to take your blank canvas outfits and transform them with fresh accessories that convey your personality and favorite trends.
If you're out of practice when it comes to everyday accessorizing, or you're in search of new ideas to liven up your casual wardrobe, you've come to the right place. Read on to discover our top casual accessories for women that'll have you looking great and feeling confident in no time!
Simple or Statement Earrings
Ready to add a little sparkle to your everyday style? Whether you prefer simple diamond studs or colorful statement hoops, the perfect earrings are out there and ready to add femininity and interest to your look. They're simple accessories that can make a subtle difference or add a noticeable statement to your casual look.
If you're not used to wearing earrings, start off with a small pair of high-quality, timeless studs in your favorite metal finish. From there, try experimenting with eye-catching hoops or tassel earrings in fun colors to accent office or night-out looks.
Outfit inspiration:
Love an LBD? Complement your little black dress with red statement earrings for a classic color pairing and a look that wows. Go for simple black shoes, or continue the bold red theme with red sandals!
Modern Watches
Wrist accessories are the perfect way to add personality and classy style to your look. With so many sizes, models, brands, and materials to choose from, the perfect one for you is out there, ready to complete your accessory wardrobe. Watches never go out of style, but current trends prefer modern designs featuring neutral colors and precious metals paired with accents like leather and marble. These minimalist styles are versatile enough for every day!
One crucial fashion tip to remember is that everyday accessories are must-haves that will live in your closet for years to come, so it's worth investing in timeless, high-quality pieces that will continue elevating your look season after season.
Day-to-Night Handbags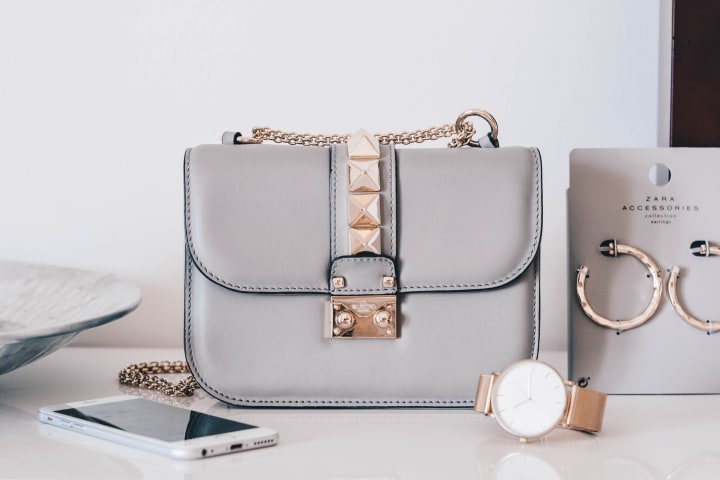 A go-to, day-to-night handbag is the perfect casual accessory to take you from the office to a dinner out. Handbags are the perfect size to store your everyday essentials without being too bulky but are a large enough accessory to add eye-catching elegance to your look.
Luxury vegan handbags in neutral tones are a great investment that will help you elevate your casual looks for years to come. Look for options with small silver or gold hardware accents to suit your jewelry preferences, and stay away from too much sparkle that may clash with your everyday looks.
Transformation Tip:
Looking to take your casual outfit from the office to dinner with friends? Accessories are the perfect way to elevate your look instantly. Your favorite work-appropriate dress and blazer or jacket can easily transition to a night out with the addition of a statement necklace or a sparkly handbag. No need for a full outfit change!
Larger Everyday Bags
You've perfected your casual looks with thoughtfully paired, stylish accessories like jewelry, sunglasses, and even a small handbag, but if you need to carry a larger bag for work, school, travel, or the gym, your bag can quickly detract from your hard-earned style.
Casual bags like backpacks and duffels are now available in stylish patterns, colors, and materials to complement your everyday looks instead of distracting from them. Opt for a high-quality, reliable option that you can use every day, and keep your eye out for unique and modern materials and silhouettes.
Printed Scarves
Scarves are not just cozy accessories for the cold-weather season — they can also be a great way to accessorize on warm days and add a touch of color and elegance to any casual outfit. Satin, chiffon, and light cotton scarves are wonderful options for warmer climates and look great tied around the neck or attached to the handle of your handbag. This casual accessory does double-duty, shielding you from sun, cold, or dust or even keeping your hairstyle neat in windy conditions.
Transformation Tip:
If you struggle to perfectly match your accessories, you're in luck. One of the most fashion-forward ways to accessorize today involves pairing multiple hues and textures to complement a neutral outfit. Choose accessories that make you happy and keep you feeling confident all day, or use the color wheel to get ideas for striking color combinations.
Sunglasses
Sunglasses are a practical and stylish everyday accessory, especially for fashionable women who travel often or are always on the go. They're the ideal way to protect your eyes from the sun while also showing off your personal style and elevating any basic outfit. Start with a high-quality, classic pair of neutral sunglasses before working your way up to bright pops of color and fun shapes like cat-eye or round. In need of more accessorizing tips and tricks? Check out this blog from MasterClass with tips on how to choose the best stylish accessories for your collection.
Outfit inspiration:
A black pencil skirt paired with a French-tucked white tee and your favorite pair of heels or sandals is a classic, put-together outfit that can take you from the office to date night. Level up this iconic combo by adding a pair of neutral or colorful cat eye sunglasses! It's a vintage-inspired twist that'll have you looking like a total fashionista.
Compliments Incoming
When you start getting sick of your current closet staples, there's no need for a total wardrobe overhaul — small everyday accessories are here to enhance your look in a big way. With these bold or simple touches, it's easy to complement your everyday outfits and add a noticeably stylish finishing touch to any look.
Building the perfect collection of accessories can take time, but the results are more than worth it. Invest in quality pieces that bring you joy, and expand your accessory wardrobe one great piece at a time. Get ready to enjoy compliments on your fashion sense and polished look while wearing the basics you already had in your closet! It's the magic of accessorizing.
About the Creator
Tess DiNapoli is an artist, freelance writer, and content strategist. She has a passion for yoga and often writes about health and wellness, but also enjoys covering the fashion industry and world of fitness.
Reader insights
Be the first to share your insights about this piece.
Add your insights