The 10 Best Fashion Coffee Table Books
All true fashionistas need the best fashion coffee table books, right?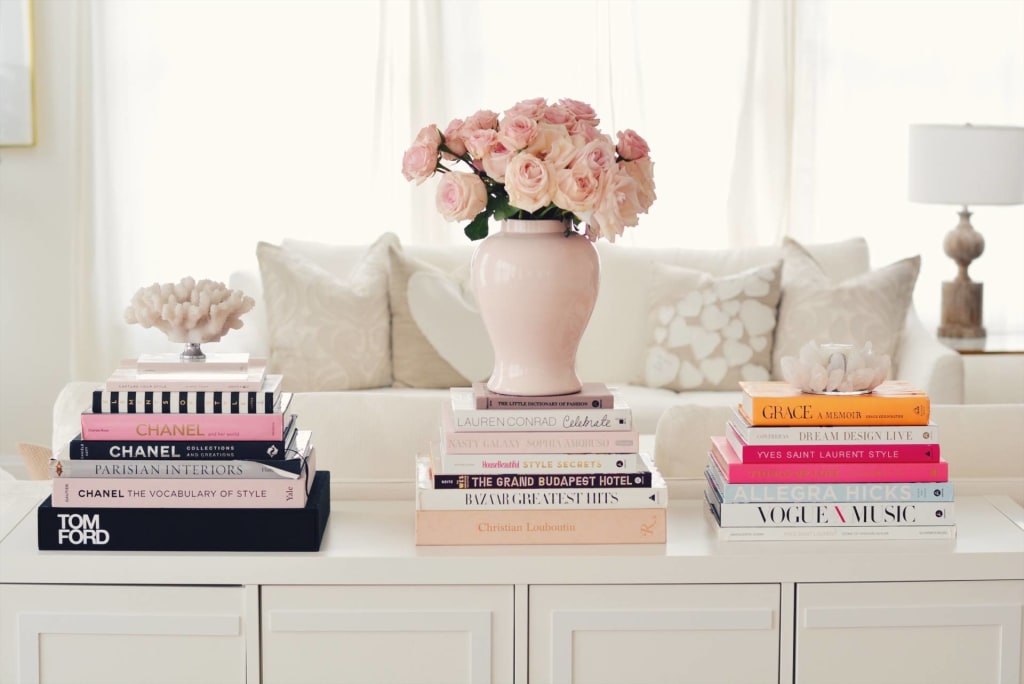 You don't have to be Gisele to appreciate the art of fashion; and yes, you read the correctly—fashion is a form of art. Between the intricate designs, exquisitely unique styles, and new trends popping up seemingly every week, fashion is far more than just picking out what you're going to wear for the day. It's a legitimate lifestyle.
Having said that, there are plenty of ways to get your fashion fix OTHER than buying expensive clothes. I know that sounds a bit ironic, considering fashion is all about buying clothes, but hear me out.
Anyone that's a fan of fashion, knows that magazines like Vogue and InStyle provide you with some atheistically pleasing images of clothing you WISH you owned. Taking it a step further, such beautiful imagery can also be seen in the form of what is perhaps the greatest "time killer" out there—the coffee table book.
Let's face it, just like fashion, owning a great coffee table book is more for form rather than function. I mean who really uses a coffee table for coffee?
So in fusing the two together, you'll have yourself the best of the best fashion coffee table books—perfect for passing the time or even just to tie together a room. So let's take a look at some of the best fashion books out there for, you know, aesthetic purposes, and maybe you can find one that will tie YOUR room together.
Chanel has long been one of the most popular luxury brands out there, so it can't hurt to learn a little about its original creator, in Chanel: Chanel: Fashion/ Fine Jewellery/ Perfume by Francois Baudot. Gabrielle "Coco" Chanel was a pioneer in 20th century fashion, so it should come as no shock that her coffee table book is also quite the impressive read. And if you're not into reading, well, just look at the pictures then.
Staying on the topic of Chanel, we have another coffee table book—this time from the point of view of Karl Lagerfeld, who was appointed the creative director of the company in 1983 and still holds to this very day. This coffee table book, just like Lagerfeld himself, is over-the-top, bold, and above all else, intriguing. But you'll just have to find that out for yourself.
You don't have to go to the Metropolitan Museum of Art to look at an extensive collection of Andy Warhol photos—you can just buy his coffee table book, Andy Warhol: Polaroids XL. Everyone knows that the best part of coffee table books are the pictures, so why not go for the best pictures you can possibly get, courtesy of one of the most famous artists ever? You might want to check out some of Andy Warhol's most erotic films while you're at it, but hey, that's just a suggestion.
When it comes to handbags, there is arguably no better expert than Monica Botkier, a design aficionado. Botkier's own book details some of the most iconic (and not to mention expensive) bags over the last 75 years. This 70 handbag collection is the perfect book for any purse-lover's coffee table.
Do you consider yourself a Master of Fashion? Well if the answer is yes (or even no, honestly), you should probably pick up Masters of Fashion Illustration. You can't TRULY be a fashion icon without this book because, let's face it, what would all your boujee fashion friends think if you didn't have a book like this on your coffee table when they came over for lunch?
Sad! That's what they would think/say. Probably.
Anyone that is into fashion is, more likely than not, into the fashion show scene. Whether you're an avid follower of Fashion Week, or just a casual fan that will watch a Victoria's Secret fashion show from time to time, there is no denying the cultural impact of fashion shows. Alaia: Livre de Collection by Prosper Assouline is the perfect book for such fans of the craft. The photo book serves as a documentation, of sorts, regarding the process behind creating a collection and a fashion show. It is journalistic genius, in and of itself, but the resulting images are absolutely fabulous, too.
You can make the argument that some of the most hardcore fashion fans are actually "sneakerheads," AKA the people who can't physically stop themselves from buying the latest pair of Jordans. In Out of the Box: The Rise of Sneaker Culture, author Elizabeth Semmelhack goes into some of the different sneakers over the year, and their sudden—almost otherworldly—rise to the top of the fashion industry. Their cultural impact is outlined in one of the more interesting fashion books to be released over the past decade.
One might not typically associate fashion with the country of Scandinavia, but it is actually the home to several big name fashion companies; most notably, Acne Studios, Rains, and Filippa K. Dress Scandinavian, by Pernille Teisbaek, talks about some of the impact the country has made on the fashion world, both past and present.
This is, arguably, the perfect fashion book to pair with a fashionable coffee table of your choice. It's like the circle of (fashion) life.
Vogue is undeniably one of the flagship fashion companies out there, and the history of Vogue is one rich in nature. Grace Coddington is one of Vogue's most revered designers, and her impact on the company over 30 years cannot go untold. The coffee table book, Grace: Thirty Years of Fashion at Vogue, written by Coddington herself, depicts some of he most jaw dropping work she's done at the legendary fashion magazine. Before you know it, you'll have an automatic knowledge of the fashion mistakes to avoid at all costs without even trying. Now that's impressive.
How can we talk about fashion and not bring up Cindy Crawford, arguably the most iconic supermodel over the past few decades? Crawford was a pioneer, as both a fashion and Hollywood starlet. For those a bit younger and looking to learn a little bit more about the fashion icon, Becoming by Cindy Crawford, is a great place to brush up on your fashion history. It is not only one of the best fashion photography coffee books of all time, but one of the best fashion coffee table books you can possibly get your hands on, period. And you can quote me on it.
Reader insights
Be the first to share your insights about this piece.
Add your insights