10 Avant Garde Designers You Need to Know
These avant garde designers have disrupted the status quo, and are known as the visionaries of the fashion world.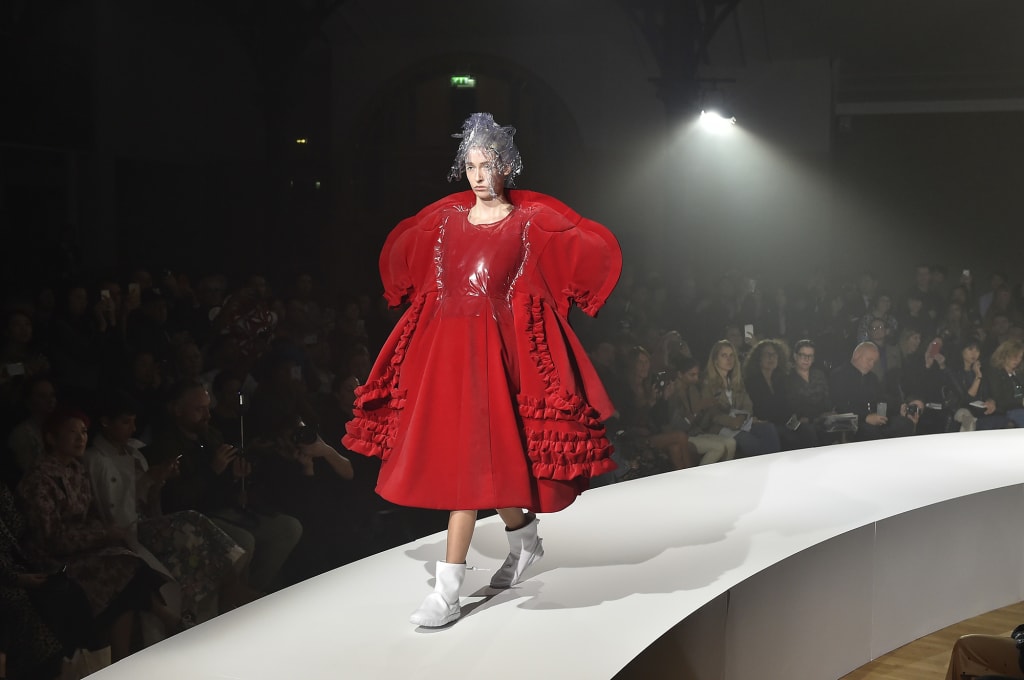 Photo via Time
Avant garde designers break the rules of what clothing is supposed to be, throwing design books for beginners to the wayside as they revolutionize the industry. When done right, it should shake the world that it is commenting on, using unlikely materials and technical skill to create wearable art. To the untrained eye, the avant garde may appear to be anti-fashion; but to those in the know, it's far ahead of the times.
Rick Owens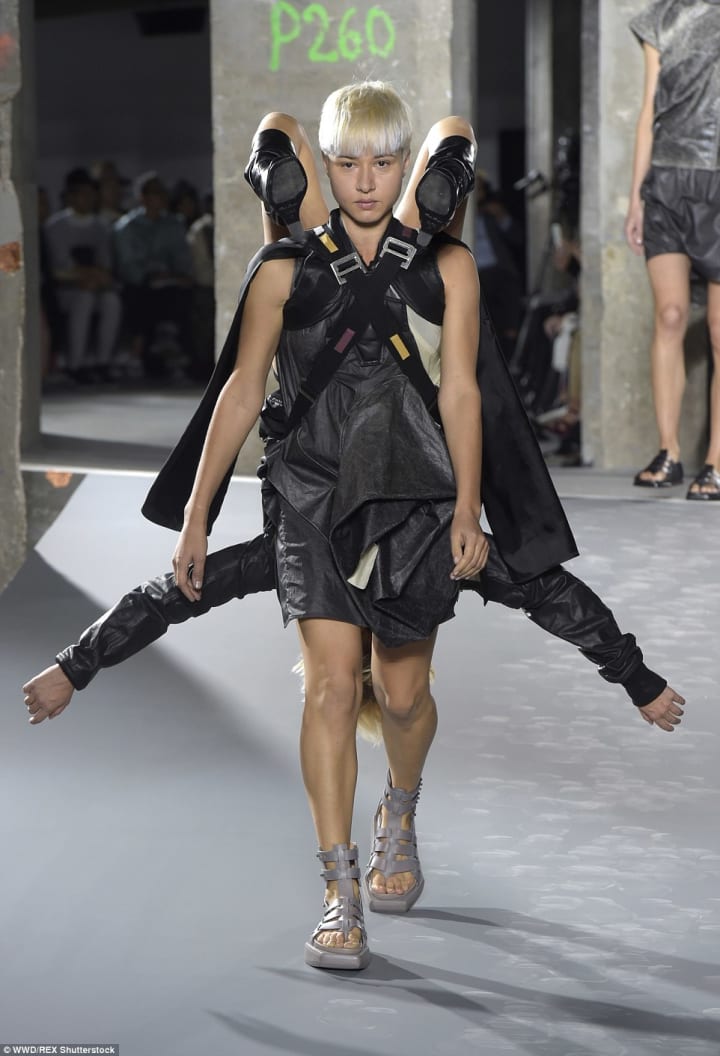 When American-born Rick Owens dropped out of Otis College of Art and Design to begin his career in fashion, he didn't shoot straight into the limelight. After taking a pattern cutting course at a local technical school in Los Angeles, he took a job cutting patterns to illegally copy designer clothing. This sort of rebel attitude followed him even when he started his own original line, his namesake, Rick Owens, in 1994. Known for his leather jackets and haunting, nihilistic inspiration, Rick Owens combines the gothic and glamorous into cohesive, if unsettling, looks.
His latest fashion show during Paris Fashion Week featured geometric structures and long, narrow boxes sticking out of the leather jackets tied around models' waists. The message may be open for interpretation but one thing is for sure: A hearty dose of badassery is required to wear these clothes.
Thierry Mugler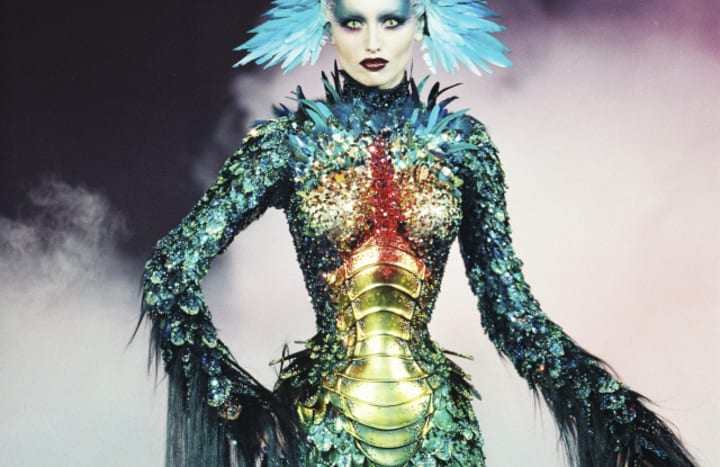 The house of Thierry Mugler makes what can only be described as sexy alien-chic products. One of their signature perfumes is literally called Alien.
Mugler is known for using avant garde, over-the-top designs to give the female body a strong, almost unearthly silhouette. Sometimes frightening, but always awe-inspiring, his designs are all about the idea of female empowerment. Sharp, angular lines and geometric shapes are the norm on his runway. It's impossible to see a Mulger dress without stopping to imagine the woman wearing it as a force of nature. Even though his heyday was in the 1980s, his designs feel just as relevant today.
Yohji Yamamoto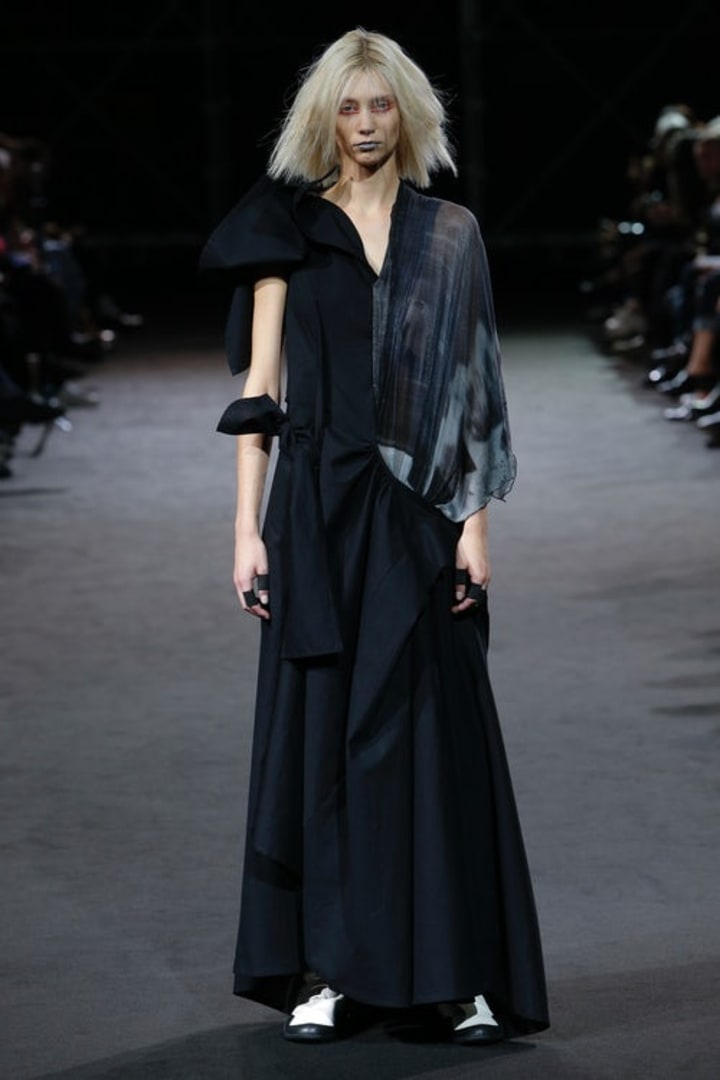 Yohji Yamamoto, an avant garde fashion designer from Tokyo, Japan, is known for making hip clothes with avant garde tailoring. Yamamoto, who originally went to law school, decided after graduation that he wanted to help out at his mom's dressmaking shop instead. Eventually, he set up his own ready-to-wear company and began designing clothes with oversized silhouettes.
Black is clearly the designer's favorite color to work with, perfect to showcase his technical expertise. Playing with contrasts, Yamamoto will often combine the soft drapes of silk with something sharper and more structural, like a deconstructed trench coat. Instead of enhancing the female form, his designs seem to protect it. The dark sweeping colors and reconfigured pieces force the viewer to consider fashion as an art form more akin to architecture than cut-and-sew simplicity.
Comme Des Garçons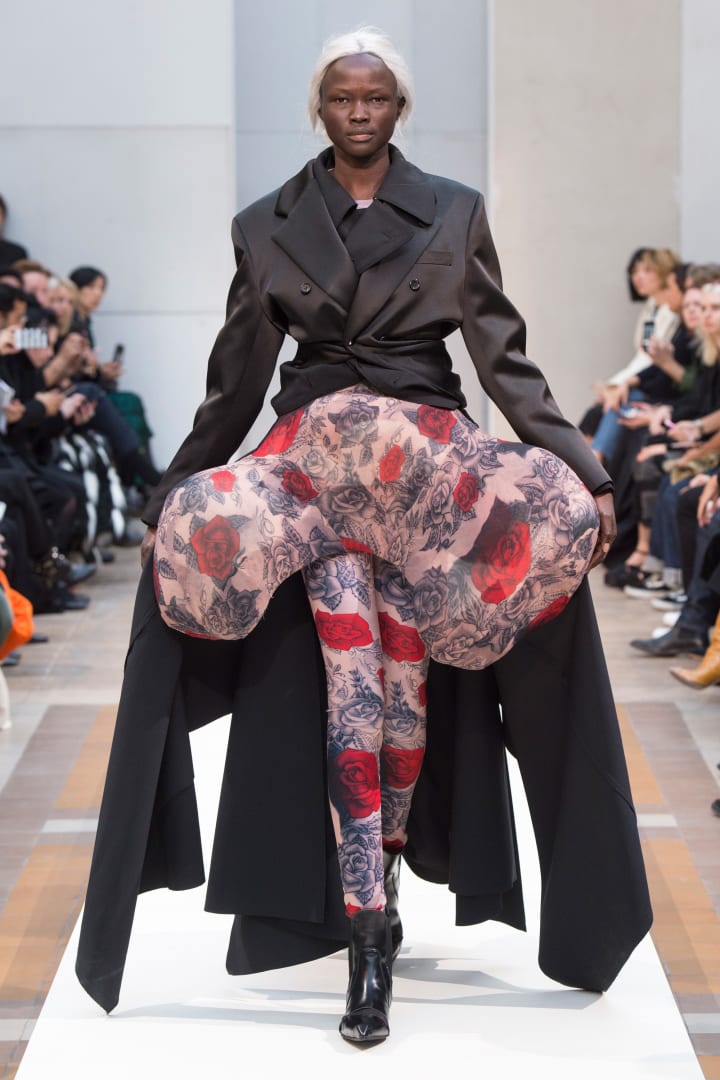 Rei Kawakubo, the mastermind behind fashion label Comme Des Garçons, cannot be put into a box—and neither can her clothes. Her clothes are so voluminous that they seem to pop off of the model wearing them. One thing is for sure, these are clothes that you've never seen before, and that's just the way she likes it. Fusing menswear elements like a tuxedo jacket with shapes that only whisper of femininity—a skirt? A dress?—Kawakubo's avant garde designs are nothing less than wearable abstract art.
Her label has only grown in popularity since she started it in 1969, beloved by celebrities and cool kids alike for its unique take on the everyday act of getting dressed. She should certainly be among the most influential women fashion designers who have changed the industry forever.
Gareth Pugh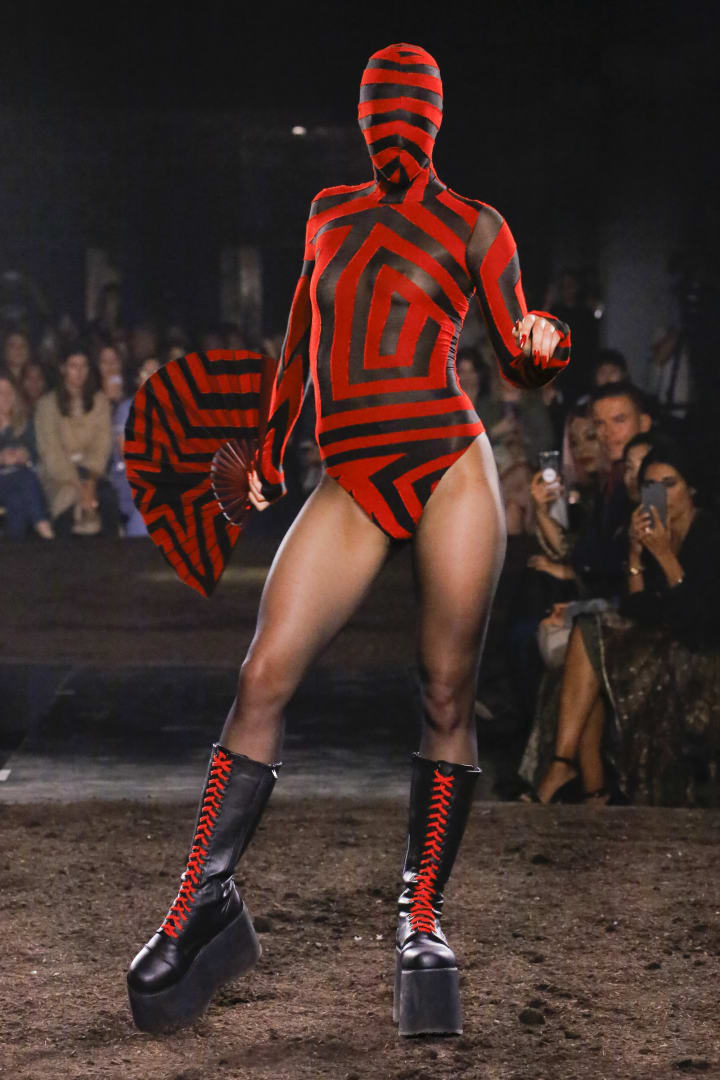 The first British designer on this list, Gareth Pugh interned at Rick Owens after earning a fashion design degree from Central St. Martins. The influence of the gothic-inspired Rick Owens is clear; Pugh is known for designs that contrast light and dark, good and evil, day and night.
Influenced by the British club scene, Pugh's avant garde take on design produces clothing that's nearly unwearable on the street. Though his label sometimes struggles to make ends meet financially, he has a reputation throughout the fashion world for pushing boundaries. Pugh uses unconventional materials like foam and electrically charged plastic to create looks that are as disturbing as they are impossible to look away from. He challenges what we understand to be fashion, championing the outsider using theatrics and a distorted view of conventional reality.
Vivienne Westwood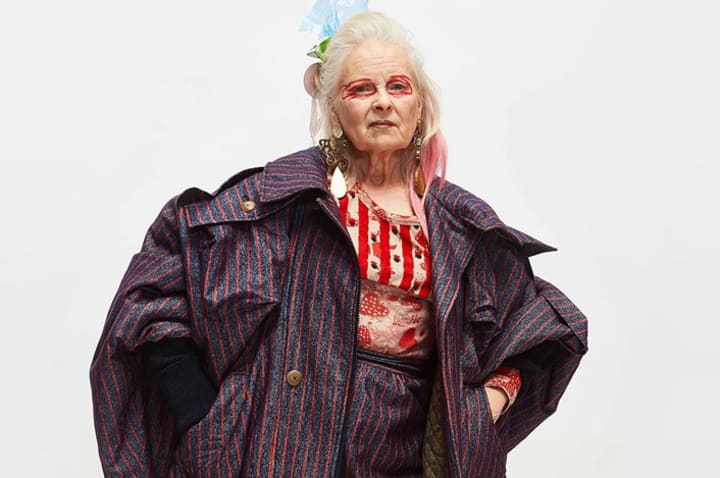 Vivienne Westwood is a British eccentric known for shockingly sexy, historically influenced punk rock designs. Simultaneously beautiful and a little unnerving, her clothes are for the confident woman with a crazy gleam in her eye. Westwood lit the world on fire in 1970 when she opened a store on legendary Kings Road in London called Let It Rock with Sex Pistol frontman Malcom McLauren.
Personally, Westwood is known for her passionate environmentalism and political views. Anti-establishment literature can often be found tucked under the seats at her runway shows. Her avant garde designs are provocative as well, drawing on inspirations such as bondage, fetish, and Victoriana. Bold colors, corsets, and over-the-top hats complement the "drunk tailoring" that defines her style.
Iris Van Herpen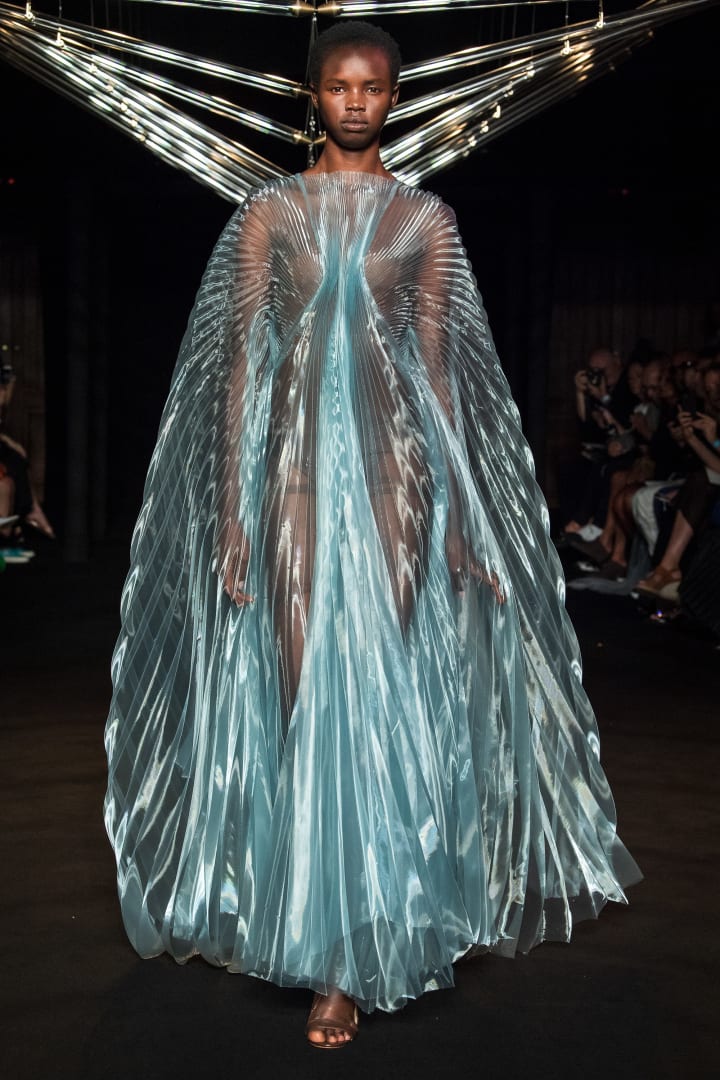 By far the youngest name on this list, Iris Van Herpen is a Dutch fashion designer who uses 3D printing to bring her fantastical, haunting designs to life. Her age, however, appears to be an advantage—after graduating from the Artez Institute of the Arts Arnhem, her early adoption of 3D printing gained her a reputation as a fashion world innovator early on.
Her designs are inspired by the dichotomy between paradise and the underworld, the utopian and the dystopian. For example, how will human nature respond to the rise of artificial intelligence? Van Herpen doesn't answer her question so much as bring it to life, using techniques like heat bonding and laser printing to create delicate, striking gowns that ripple in an almost unearthly way. Her sophisticated techniques and haute couture clothing have landed her a solid spot on the Paris fashion week calendar.
Issey Miyake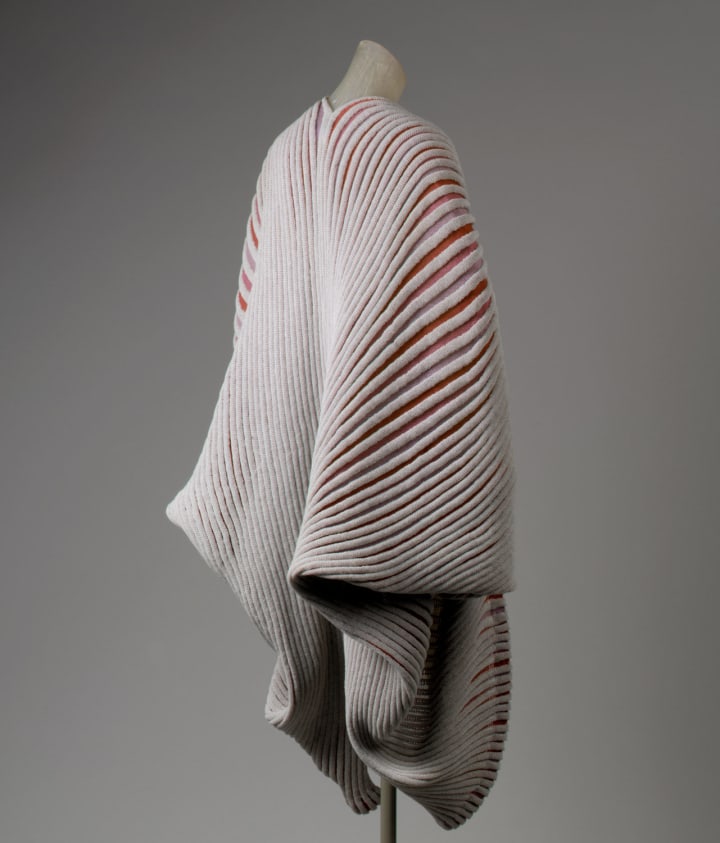 Issey Miyake's clothes may appear to be simple on the outside, but they are really anything but. After growing up in postwar Japan, Miyake faced the challenge of how to fuse his Japanese heritage with the "Youthquake" happening in western culture. Fusing the rigid attention to detail and ritual from his homeland with the a modern sportswear aesthetic, Miyake found his niche. He shot into fame in the late 1980s with his unique heat seal pleating technique. His clothes move with the wearer in a fantastically geometric way.
Today, the line is known for pleasingly crafted clothes with a handmade touch—painted silk, or basket woven hats. People love Miyake for his fusion of beauty, balance, and humanism. His careful, personal touches create timeless garments in an industry that can sometimes seem cold and distant.
Tsumori Chisato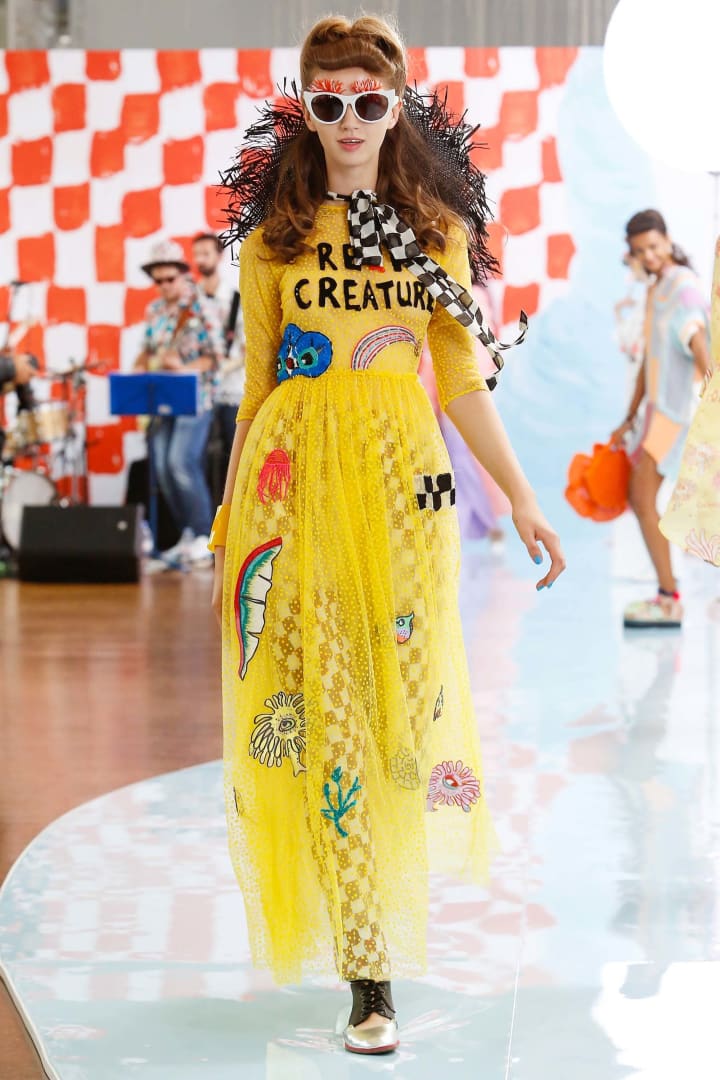 Another Japanese mastermind known for the marriage of craft and innovation is Tsumori Chisato. Simply put, her clothes are fun. Chisato doesn't shy away from color, and is inspired by themes as whimsical as jellyfish and tourists. She'll reinterpret a Hawaiian shirt and throw rainbow patches on a taffeta dress just to revel in how beautiful the result is. She's bohemian but not frivolous, innovative but not brash, and her work underscores the fact that a woman can most definitely be beautiful without being stuffy. For an avant garde designer, her work feels surprisingly wearable as long as the wearer has a larger-than-life personality and a buzzing sense of adventure.
Alexander McQueen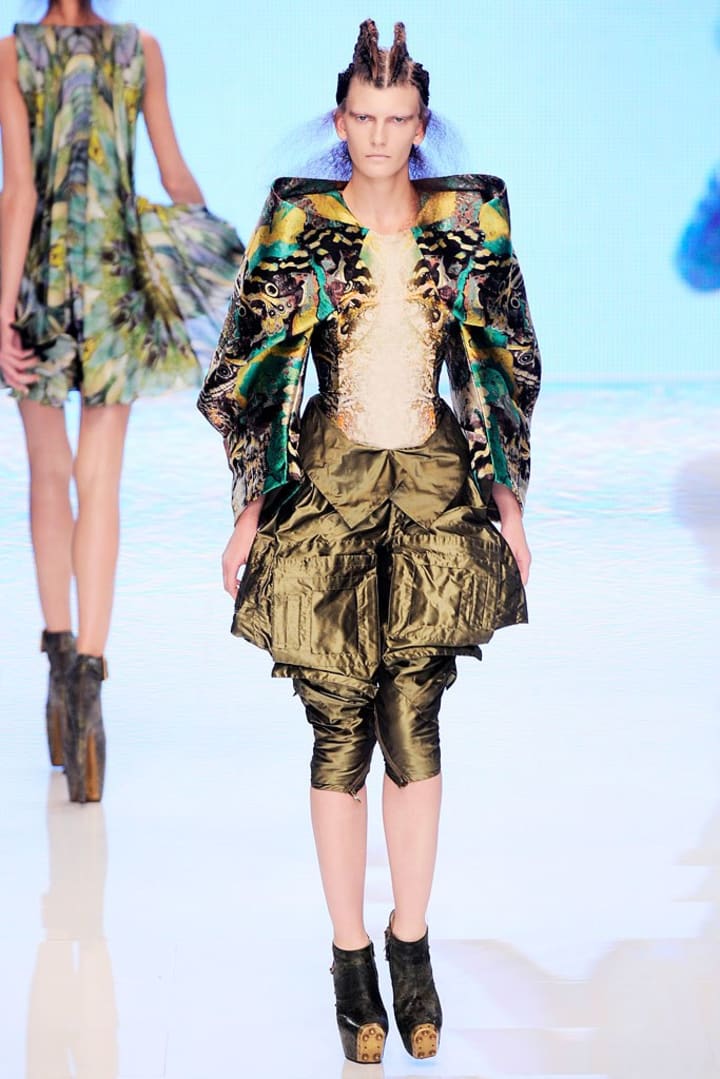 It's impossible to talk about the avant garde designers without mentioning fashion's beloved Alexander McQueen. Though the designer met a tragic end in 2010, he will forever be remembered as a tortured visionary, drawing inspiration from the deepest, darkest parts of his imagination. After dropping out of school at the age of 16, he worked on Saville row before studying fashion design at Central Saint Martins.
Eventually, he started his namesake line and wowed the fashion world with theatrical shows and sensational designs, like the ultra-low-rise "bumster" pant. McQueen's runway presentations were striking, commenting on such themes as sexual violence and the afterlife, making him one of the most prominentfashion designers who have serious cult followings. Today the line continues under new design leadership and continues to make ethereal, albeit less shadowed, couture.
Reader insights
Be the first to share your insights about this piece.
Add your insights