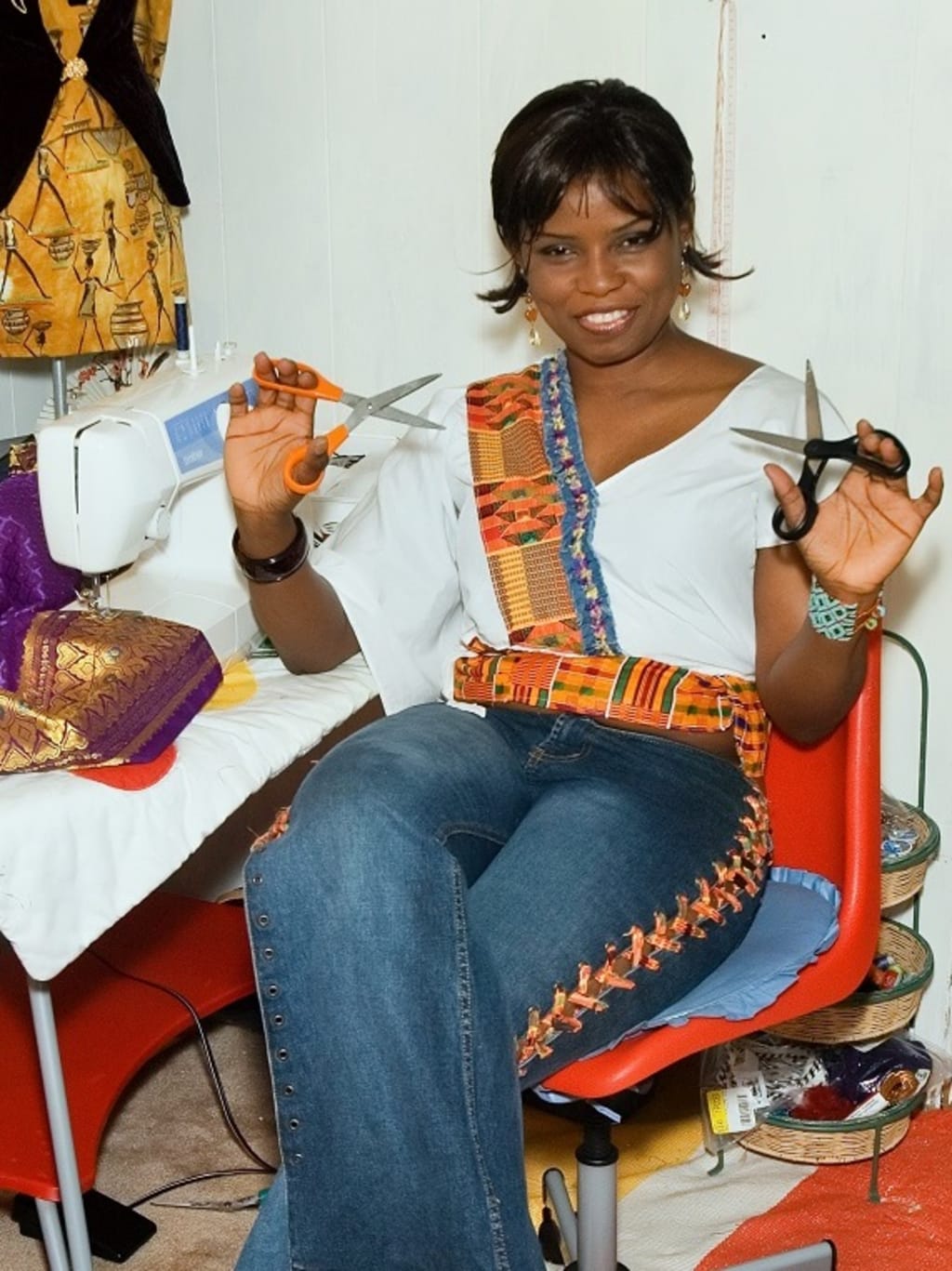 Scissors Hands
SewTherapy: Creates My Happiness.
SewTherapy. That is what sewing has become to me over the years.
First, as a six-year-old, bored, and excited at the same time, I found deep fun in creating things, especially with fabrics.
I must be one of those people that cannot explain how, as a kid, they found out that they just could perform a skill or task without any tutoring or prior experience.
Over the years, despite having gone to college to accumulate degrees and diplomas, let me borrow the saying" 'The Heart Wants what the heart wants', in this instance, I tweak it to 'The SewPassion, wants what it wants'. This would be why people that have deep love for creating art with fabrics, get afflicted with 'going full cycle back to' the art.
Sewing has become a therapy for me.
So many times in my life in the past decade, having my basic sewing tools: Scissors, hand needles, threads, measuring tape and pins are all I need to work a fabric. Especially through periods of health challenges, surgeries and bad divorce, being able to sew things kept me grounded and happy.
I love to sew. That process from the fabric being marked and cut up into patterns for diverse styles can send me into a world where the snipping sounds of my always very sharp Fiskars scissors starts the project is beyond description.
There is something about my scissors being very sharp. It gives confidence. It feels like an artist painting on a canvas. A Medium. As the fact remains that the end result of any style starts from the cutting of the fabric, whether it is a constructed style or draping.
When I am overwhelmed by anything in life or around me, I sew. I happen to be more creative and flowing with lots of design ideas when I am stressed up or pressed on time. Which is why I make better [at least, to me] designs even final hours leading to a fashion show. There is always something I would want to change last minute, every time.
I wish folks have as much interest for sewing as was in the past. It is not even about making and having new clothes to wear and show off [that is a good perk, definitely], but there is that intrinsic satisfaction from looking at a finished garment with pride.
The first sewing project I completed was a simple skirt, made with a discarded cotton calendar, at the age of six. It was, still is the best thing I can remember that gave me a feeling of pride that I must confess shaped me into wanting to always finish anything I start. Who would have thought?
Beginning a fashion business seventeen years ago, still remains the best job I ever engaged in. Being paid to do what I love to do, is not really a job, but having fun, while being paid.
The greatest part of being a fashion designer is creating collections, and right now, I am relaunching my brand with another name. Well, it is not really a new name, a that was the initial name I registered my business with. It feels like I am birthing something new. As I relieve the process all over again. Only, this time, I am older, I am wiser, I am more experienced, and more importantly, I have reinvented the aesthetics of my fashion point of view.
Advancement in technology has also helped me to achieve a lot of ideas I had a decade ago, seamlessly. Now, I can design my own print and send them to the digital printers to run the yards out for me. As well as monogram or painting a finished dress. All these processes were not easily accessible on short runs in the past.
Counting down, I have a couple more pieces to complete my collection. I am beyond happy that my ideas are easier to create now, and I look forward to presenting my new brand to the world.
Every piece of fashion I create, is a Happy Therapy for me. As a Creator.