New Summer Fashion Trends You Should Know About
With the warmer months in full swing, it's time to update your wardrobe with new summer fashion trends. So get ready to get shopping with these chic new wardrobe updates for the summer season.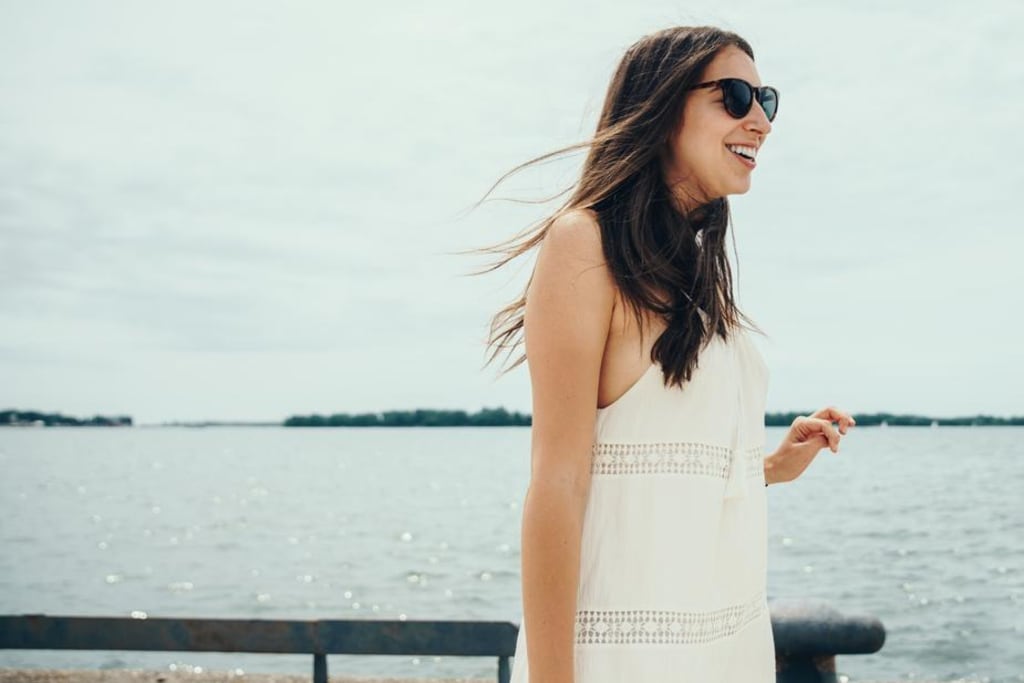 Photo by Nicole De Khors from Burst
Ladies - it's officially the summer, and you know what that means. Time to break out the breezy tees, cute summer dresses, and to amp up or beauty game for the warmer months ahead.
And the best part about the new season? Shopping for new, summer-ready fashions, of course! Whether you're a girl on a budget who's looking for a few key pieces to update her wardrobe or a woman who's simply on the hunt for the latest and greatest new summer fashion trends, navigating the masses of products on the market can be difficult.
Never fear—we've totally got you covered. Read on to discover our favorite up-and-coming new summer fashion trends and how you can get your hands on these pieces and ensure you have the perfect, summer-ready wardrobe in no time at all.
The White Eyelet Dress
Nothing says summer quite like the classic bright white eyelet dress. This piece is the perfect classic for the warmer months and the spring to summer transition thanks to its lightweight feel and luxe design.
If you're on the market for the perfect high-end summer eyelet dress, this stunner from Cynthia Steffe is totally it. It features intricate detailing and is crafted with a super flattering fit-and-flare silhouette.
This sophisticated piece features a modified sweetheart bodice with flirty ruffled detailing that wraps around into a single off-the-shoulder sleeve paired with a statement layered sleeve. A double-layered cold-shoulder effect wraps around into the back for an edgy, skin-baring effect that looks fabulous in photos and in person. The band at the natural waistline helps to cinch in the figure for a flattering silhouette. The overlay skirt is definitely one of the new summer fashion trends, especially when paired with the perfect heeled sandals. All in all, it's a recipe for the picture-perfect look from head to toe.
If you're on the market for a more affordable option to expand your summer wardrobe, this gorgeous dress from H&M is absolutely perfect for you. The lower price-point is actually pretty shocking when examining the quality of this dress—it actually looks super luxe!
Designed with a mini-length and an ultra-flattering a-line silhouette, this piece is made to flatter the feminine figure, hugging curves in all of the right ways. The flirty v-neckline pairs perfectly with the short elbow-length sleeves and the semi-sheer eyelet texture of the fitted bodice and bohemian-inspired seam detailing throughout for an expensive look from all angles. With the shorter, leg-baring length and airy, lightweight feel, this baby is the perfect summer dress for any chic fashion-forward woman.
The Floral Crop Top
When it comes to spring and summer fashion, you can never go wrong with florals. This season, our favorite pattern gets an update with a cute crop top silhouette.
Are you ready to dive head-first into the new summer fashion trend that is floral crop tops?! If so, this super bold Topshop Floral Printed Cropped Shirt is the perfect stepping stone to get you there ASAP.
When it comes to florals, it's all about going big or going home for 2018. Ignore the classic feminine florals and the delicate patterns that seem to haunt our summertime dreams of the past. The neon color and bold contrasting pattern make this piece a total stunner. The black trim adds a fun edge to the piece while the button-up front keeps it timeless and highly wearable.
If you want something a little more muted but still a new summer fashion trend, this Billabong Desert Sunrise Tie Waist Crop Top is totally it.
This piece takes the classic surfer vibe of Billabong and gives it a feminine, modern bohemian-inspired twist that is totally perfect for the summer months ahead. The tie-front crop silhouette is flattering on all different body types, especially when paired with the slight volume of the bell sleeves for a dazzling proportion-play.
These gorgeous details make this beautiful piece is perfect for wearing with any summer outfit or simply throwing on over your most wished for affordable bikinis at the beach for a chic and easy cover-up.
The Cropped Black Jean
Let's be real—we all love the perfect pair of black jeans. With the new summer fashion trends, your go-to staple gets a chic new update with a cropped silhouette.
Whether you're a fan of the classic black skinny jeans or more of a wide leg type of gal, these Topshop MOTO Washed Black Dree Crop Jeans are going to open your eyes to a whole new world of summer fashion.
Designed with a slimming silhouette, these new classics feature a mid-rise waistline and a fitted shape through the thigh for a curve-flattering effect that looks totally fabulous on women of all different shapes and sizes. A slight flare at the cropped hemline balances the top of this piece. With its slightly shortened length and contemporary design, you can easily throw these babies on with a pair of ankle boots or your go-to summer sandals for an easy look for day or night.
Looking for something a little less... classic? Enter the statement cutwork jean from Free People.
If you're already a fan of Free People, then you probably already know that these one-of-a-kind jeans are going to totally take your new summer fashion trends to a whole new level. This pair of jeans features a flattering high-waistline and a cropped leg with a subtle flared effect for a proportion-play that gives you an hourglass-like figure. Subtle distressing at the hemlines adds an edgy touch to the put-together true black color. The true statement lies in the boho-style cutwork at the sides of the legs, which helps make a trendy statement without looking like you tried too hard.
The Patterned Sandal
Enter the holy grail of summer—the sandal. In line with new summer fashion trends, this year it's all about the patterned sandal, particularly those with snakeskin.
If you're a fashion-forward girl on a budget but still want your sandal collection to look super chic and expensive, you should totally consider these edgy H&M Snake Patterned Sandals.
These flats are designed with a classic t-bar silhouette with a buckled strap at the ankle for added support and a minimalist feel. The rounded cut-out back strap adds a contemporary touch to this style. A bold snakeskin pattern adorns the entirety of these sandals for a striking appearance with anything you wear.
When it comes to their sandals, some girls like to splurge and go big on a sturdier, more high-end shoe. If you're one of these high-fashion gals, the Calvin Klein Fernanda Buckled Sandal might just be the right choice for you.
These contemporary sandals are designed with edgy two-toned straps and a modern block heel for a sleek appearance from all angles. A contrast strap at the ankle features a delicate buckle for a comfortable closure and a customizable fit. It features a contrasting black and white snakeskin pattern displayed on the strap across the toe.
The Geometric Sunglasses
One of summer's coolest new fashion beauty trends definitely has to be the resurgence of the geometric sunglasses frame. This statement-making style is perfect for that laid-back cool girl look.
Go big or go home, right? These totally stunning Alexander McQueen shades are perfect for any day where you need to block out the sun, the stares, and all of those haters, too.
When it comes to accessories, nothing beats McQueen—and these oversized sunglasses are definitely not an exception. The rimless design pairs perfectly with the edgy triangular shape and extended silhouette.
On a budget but still want to look totally chic? If that's the case, these ASOS Hexagonal Sunglasses are totally meant for you.
Playing on the minimalist, tiny sunglasses trend, these modern sunglasses effortlessly combine a hexagon shape with vintage-inspired brown color. Thin gold trim adds the perfect complementary touch, giving them a luxe feel without the hefty price tag that should come with it. Extended edges and a high bridge add a timeless appeal to these contemporary shades, making them perfect for any neo-classic woman who loves street-style inspiration.
The Perfect Liquid Lipstick
Ladies, the new summer fashion trends doesn't just have to apply to clothes and accessories! Put away your classic lipstick and get ready for the perfect summertime beauty look. Liquid lipstick is totally it for those endless summer days and heated summer nights ahead.
If you truly want the last-all-night liquid lipstick that you can apply once and not have to touch up throughout the day, then Yves Saint Laurent Tatouage Couture Liquid Matte Lip Stain is made for you.
This liquid lipstick has a high-powered formula that gives it massive color payoff and serious staying power. It has a lightweight, non-drying feel that's great for all day wear. With more than 15 bold and neutral colors to choose from, this lip stain there's a shade for everyone.
If you're not a fan of high-pigment lip color during the spring and summer months, the slightly muted Lime Crime Plushies Sheer Liquid Matte Lipstick might just be perfect for you.
This liquid lipstick is one of the new summer fashion trends with its state-of-the-art formula and blurred out finish. Simply apply this liquid lipstick and let it dry down (in seconds!) for a slightly opaque finish. Or dab it with your fingers while it dries for a more demure, lived in look. As one of our favorite on-the-go lipsticks, we have it in almost every shade. Try Rose Water for a barely-there color or go bold with Marmalade. No matter how you wear it, this liquid lipstick will look absolutely amazing.