How to Dress Simple but Stylish
In the fashion world, even the simplest of pieces can become the greatest. Here is a guide that will help you dress simple but stylish.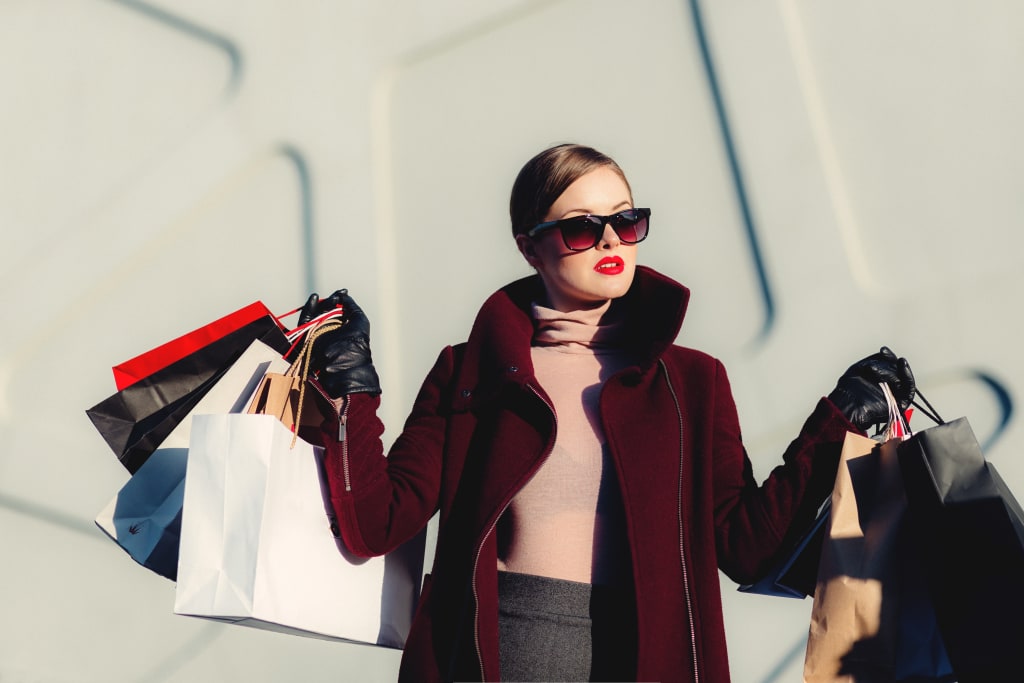 Freestocks.org
Fashion is a woman's greatest tool. It is a staple in our lives that results in us feeling more confident and being ready to take on whatever the day brings. Many women tend to follow their favorite celebs and fashion icons for style tips and tricks, or follow their favorite fashion blog for trends and ideas. However, as much as we want to look like the celebs and icons that we admire, we must admit that our wallets sometimes don't have the power to turn our fantasies into realities. However, it isn't impossible to stay fashionable without breaking the bank. With these tips on how to dress simple but stylish, you can walk out of your house today feeling and looking as stylish as that model you just saw on Instagram.
One of the biggest challenges women face in fashion is transforming the simplest pieces in their wardrobe into their most stylish pieces, especially if you're shopping for clothes on a budget. Women often overlook their most basic items, but rest assured—hold onto them because you need them more than you know. Whether it's going out to brunch with friends, date night, or dressing to impress at your annual work party, here are some styling tips every woman should know.
It all begins with undergarments.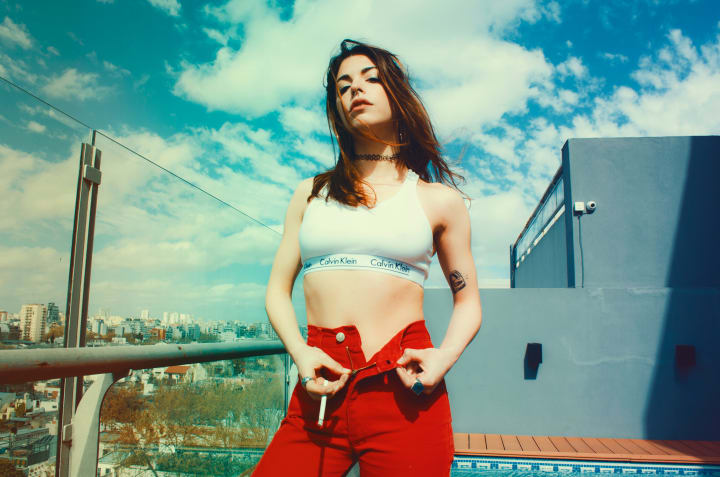 Arguably the most basic and overlooked item in a woman's wardrobe are her undergarments. As trivial as this may seem, it is in fact, one of the most important pieces, and every woman has a closet full of them. Make sure to wear the type of bra that will be most flattering with your top and the underwear that will keep your pants from having that indent caused from the wrong underwear. The goal is to create a flattering silhouette and preventing yourself from having a wardrobe malfunction.
Check the weather.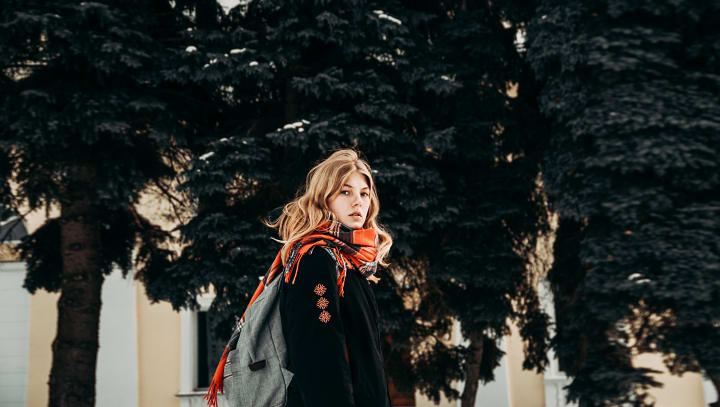 Before you begin anything, do yourself a favor and check the weather for the day every time. The biggest mistake you can make when trying to dress simple but stylish is going outside in your favorite jean-skirt and tank top and bracing yourself from the cold winds. It takes no more than two minutes and will save your entire day.
Dress for the occasion.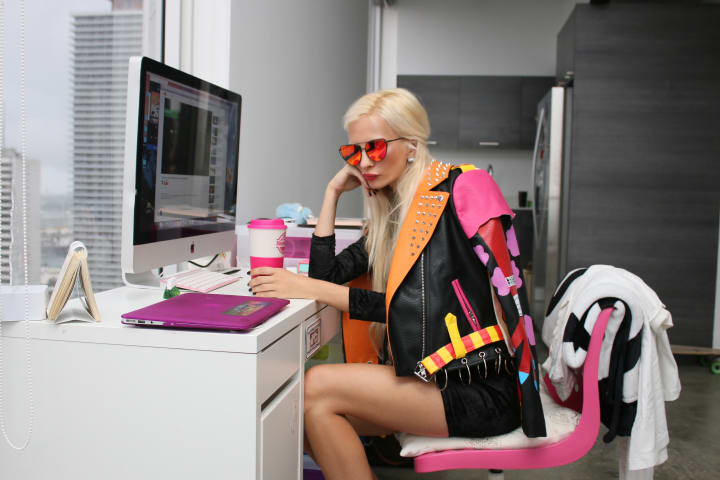 The last thing you want to do is be the worst-dressed person at the party, or the work place, or to be honest, anywhere. Dressing accordingly is the equivalent of "getting it." Whether the dress code is semi-formal, casual business attire, or a high-end dinner party, be sure to have that in the front of your mind while picking out your outfit. The idea is to look polished and seemingly effortless all while fitting into the crowd. Your outfit says a lot about how you present yourself, so think twice before you wear those stilettos to the office.
Wear your best fitted clothes.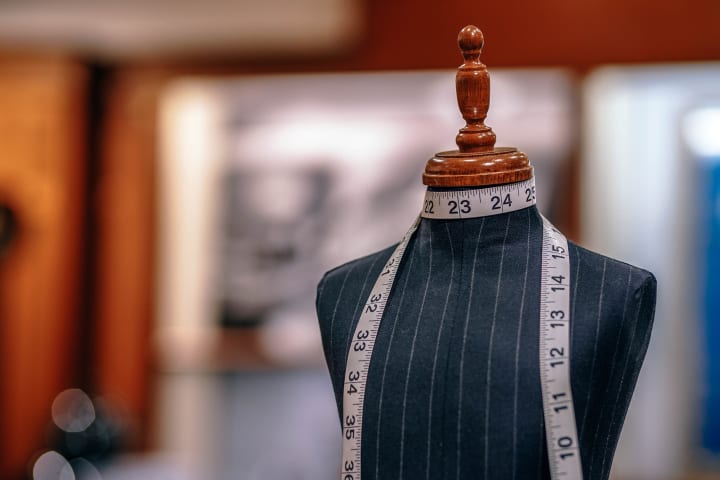 Many women have a closet full of clothes that either do not fit them anymore or are too big, yet still tend to wear them. It's time to say goodbye to your high school boyfriend's over-sized t-shirt or those skinny jeans that suffocate your waist line. The most stylish women are constantly up-dating their wardrobe and rotating pieces. Just follow this one basic rule: If it doesn't fit, get rid of it.
Crop Top—Yes or No?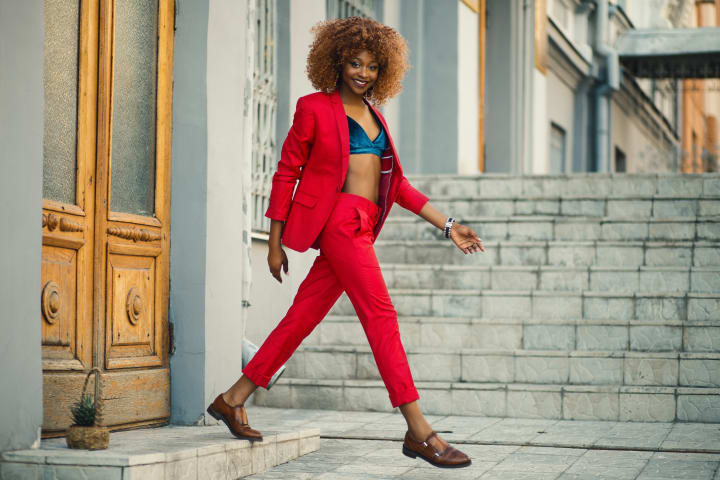 Yes, yes, yes! It's time to feel confident and sexy again. Grab your go-to crop top and don't be afraid to use it. Add some high-waisted, loose fitted pants and the combination of the two will have you looking like a style queen. When you play with fit and proportion, it adds depth and personality to your personal style and it comes off as highly fashionable.
Wrap yourself in that leather jacket.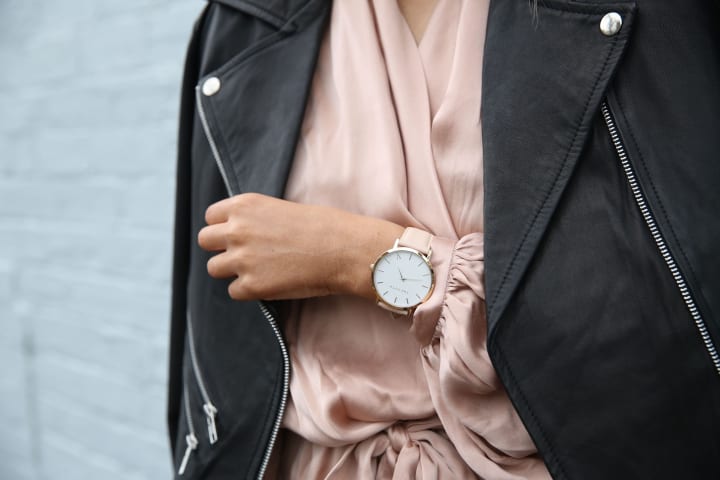 Perhaps every woman has one or a few in her wardrobe, and if they don't, they should. Adding a leather jacket on top of a simple outfit can really define your look. If it's a simple, t-shirt and jeans type of day, throw on that black leather jacket and notice how it transforms you. Fashion tip: Drape your shoulders with your leather jacket and it will create the illusion of a cape with sleeves. It adds a sleek, more sophisticated feel to your entire outfit.
Tuck in your shirt (partly).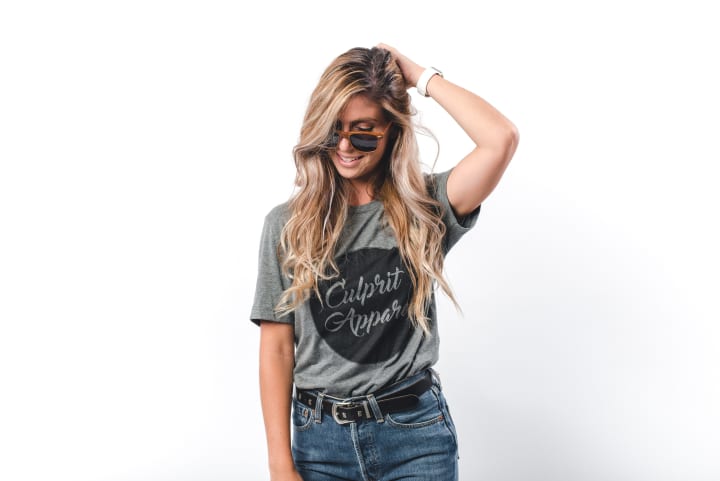 Let's be real—sometimes it's laundry day or you're too lazy to pick out stunning attire. But, what you do have is your favorite band tee and pair of skinny jeans. Throw that bad boy on with a basic belt and tuck it in—only in the front though, for that effortless, stylish appearance.
Top it off with a hat.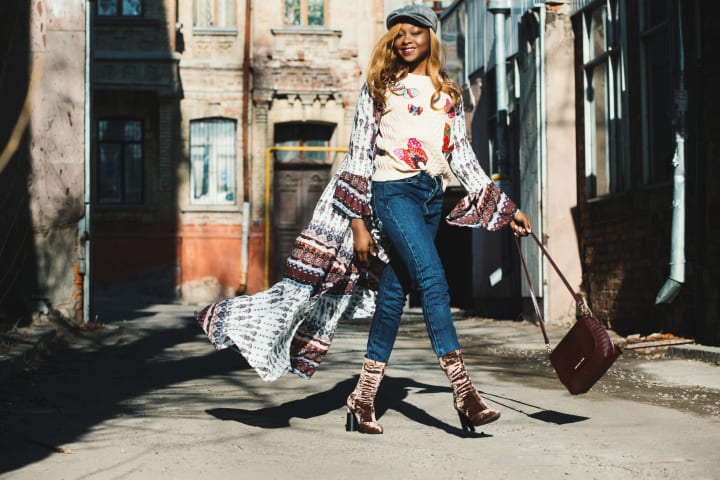 A simple styling tip to make your outfit seem more complete and that much more stylish is to throw a hat on it. It can be wide-brimmed, a classic fedora, or maybe a French beret. Whatever hat you decide to use will compliment your outfit and every time you use it, the hat will invite more attention. It is a fashion statement; don't be afraid to use it.
Grab the glasses.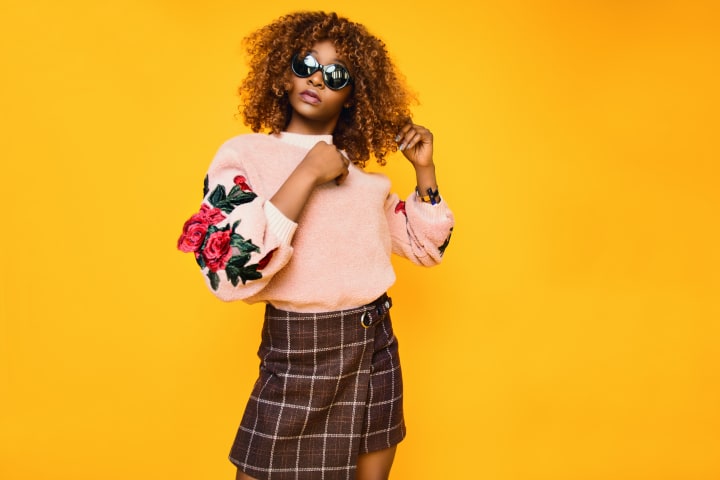 Every woman has her favorite pair of sunglasses. Use them and work them. They add symmetry to your face and replace the eye-makeup you didn't have time to put on in the morning. They have several purposes: protecting your eyes from the harsh sun rays, hiding your hangover, and they can even be used as a headband. Whichever reason you choose to wear them for, they will always look good.
Heels Versus Flats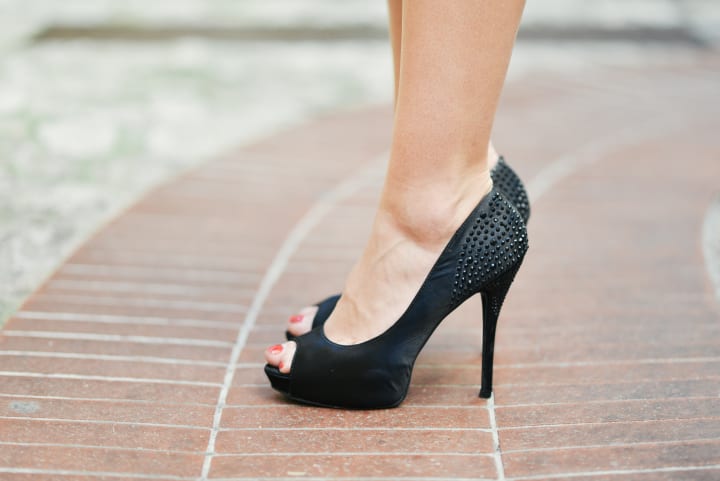 Most fashion blogs give the honest advice that women should choose comfort over style. In most cases it is true, but never leave out the idea that you can be both comfortable and stylish. One thing you don't want is having to take off your heels behind your desk at work or being barefoot at the club. Whenever choosing your heels, make sure to break them in and be sure that you can last the day or night in them. If not, opt out for the cute flats you've been holding on to. Our feet carry us all day and we should treat them well for that.
Spice it up with accessories.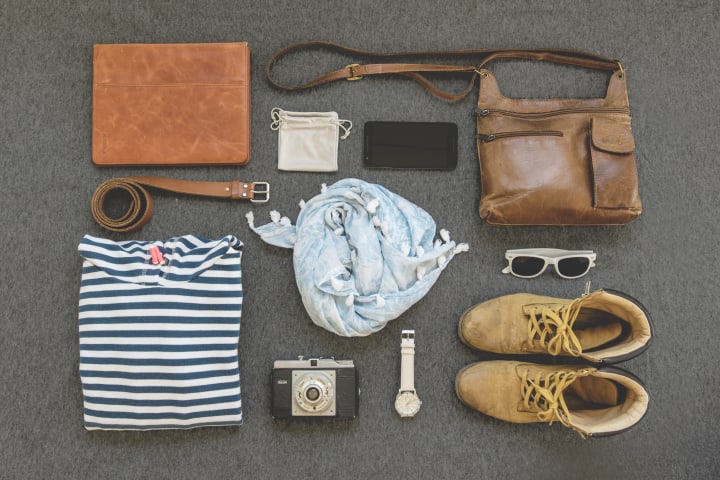 Jewelry, handbags, scarves, oh my! The best way to spice up your wardrobe is by having a closet full of accessories. Adding a basic watch to your street-wear style, throwing a scarf over a light sweater, or adding that statement necklace to your sequenced dress can be the defining element to your outfit. Don't be afraid to mix and match accessories but if you do decide to do so, choose wisely!
Keep your personal style.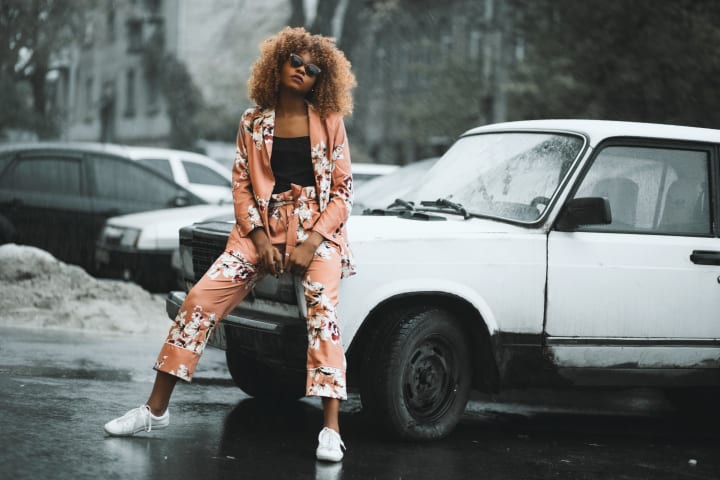 The greatest fashion advice you will ever receive is to just be yourself. Sure, you can attain inspiration from your favorite celebrities and models, but always stay true to you. Our style comes from within us and is a representation of ourselves. Dress how you want and what you are most comfortable in and the rest will follow. After all, you are what you wear.
tips
About the author
Reader insights
Be the first to share your insights about this piece.
Add your insights