My Personal Top 10 Unique Accessories Every Man Must Have
Fashion Trends in 2020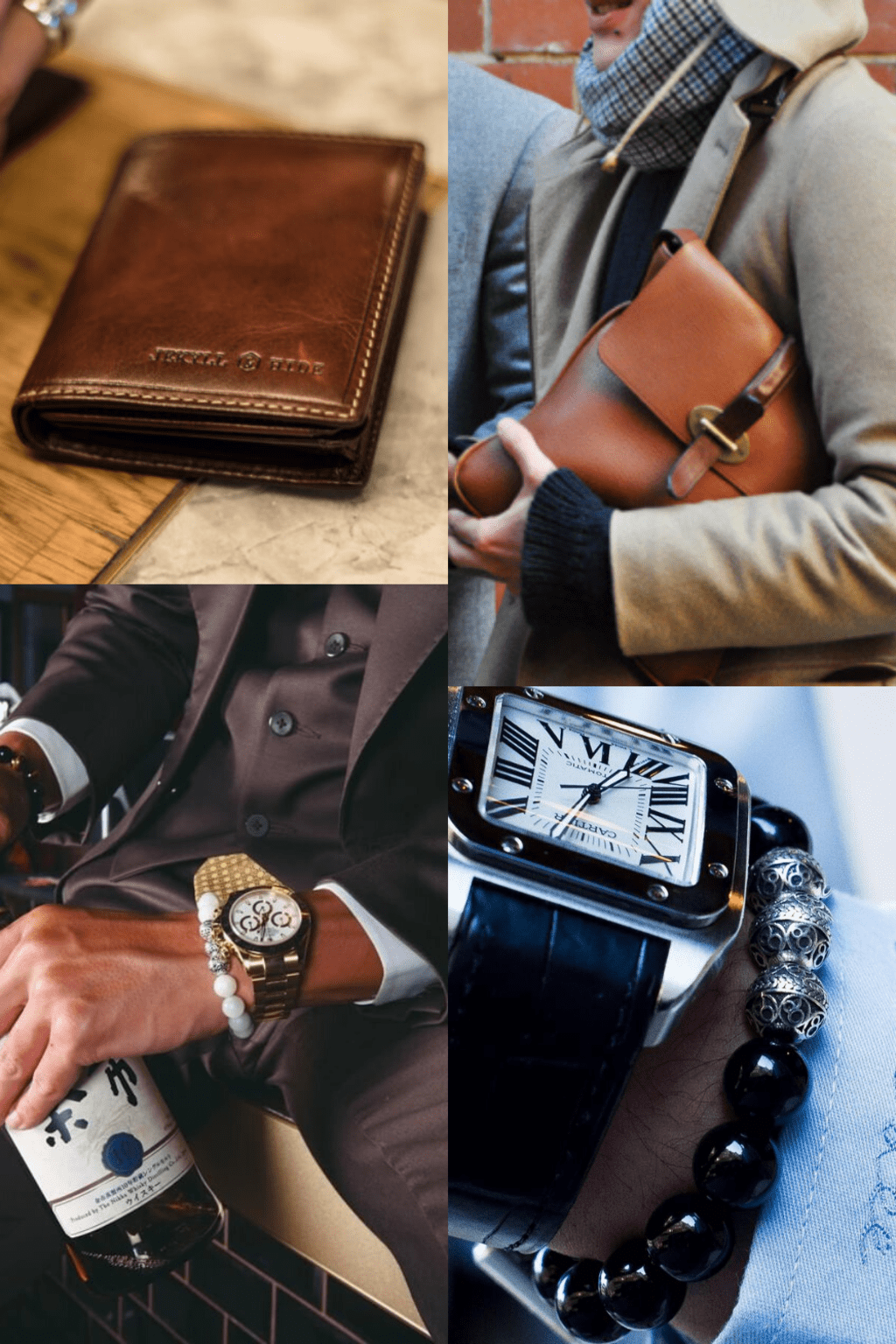 Nowadays, beauty is no longer women's privilege, men care for their looks as much as women. Having a sense of style present the best of you in front of women, empower your confidence at the competitive workplace, and accredit you a man of discipline and responsibility. In men's fashion industry, accessories are the most influential but often neglected essence that will push your charisma into a whole new level. If you really want to become a classy, stylish gentleman, I offer a complete guide to make you a better man.
If you've been paying attention to men's fashion trends, beaded bracelets would definitely catch your eyes. Although the beaded bracelets have already existed for centuries, not until recent years did it become popular in the fashion industry. Fashion influencers like Franco Mazzetti and Guillaume Bo, celebrities like Zayn Malik and Liam Hemsworth, they all endorse beaded bracelets as the most charming accessories in recent years.
Speaking of beaded bracelets, it's impossible not to mention Azuro Republic, which provides only the best bracelets for men for over 30 years. Their bracelets come in all kinds of materials and sources, Classic Tiger Eye and Classic Obsidian would be a fantastic start for you.
2. Cufflinks
It is universally acknowledged that men who wear suits are irresistibly attractive to women, so I recommend you one accessory that will bring your suit more vivid than ever—cufflinks.
3. Rings
If you still think that rings are only for the wedding, then you're totally wrong. There have been plenty of elegant and masculine rings in every shop; what's more, they are often engraved with symbols or emblems to demonstrate your personality.
4. Sunglasses
Whether it's the Wayfarer, Aviator or round frames, one thing is for certain, classic sunglasses will never go out of style.
5. Watches
Every man should own a watch, let alone checking the time, watches are timeless masterpiece. Some like to match their watches with the color of the outfits, and some like to match it with the fabric, either way, they look dapper.
6. Necklaces
The only accessory that can carry a pendant. If you run out of ideas on how to accentuate your style, try the chain necklace, it won't let you down.
7. Wallets
Wallets complete men. Strength, duty and wisdom make a great man, and wallets represent a man's quality. If you don't know how to choose a wallet, a leather wallet would surely do the job.
8. Bags
Once you have a decent suit, a proper bag is the final missing piece. Similar to the wallets, I'll recommend the leather bags, not only for its durability, but it also goes well with the wallet.
9. Hats
People wear hats every day and everywhere, casually and formally, but that doesn't mean it's boring. The best always remain classic. If you're tired of the baseball caps, try to put on the fedora or flat cap, magic could be in it.
10. Scarves
Scarves are perhaps the most underestimated accessory, which means you should wear it sometimes. It comes in all types of patterns and colors, it matches well with suits and overcoats. Scarves are really something that can help you stand out among the crowd.
Hope you guys have learned something useful through this post, and I'll keep you updated for more style tips.