Most Comfortable Boots for Walking All Day
These boots are made for walking, and that's just what they'll do. The most comfortable boots for walking are functional and stylish.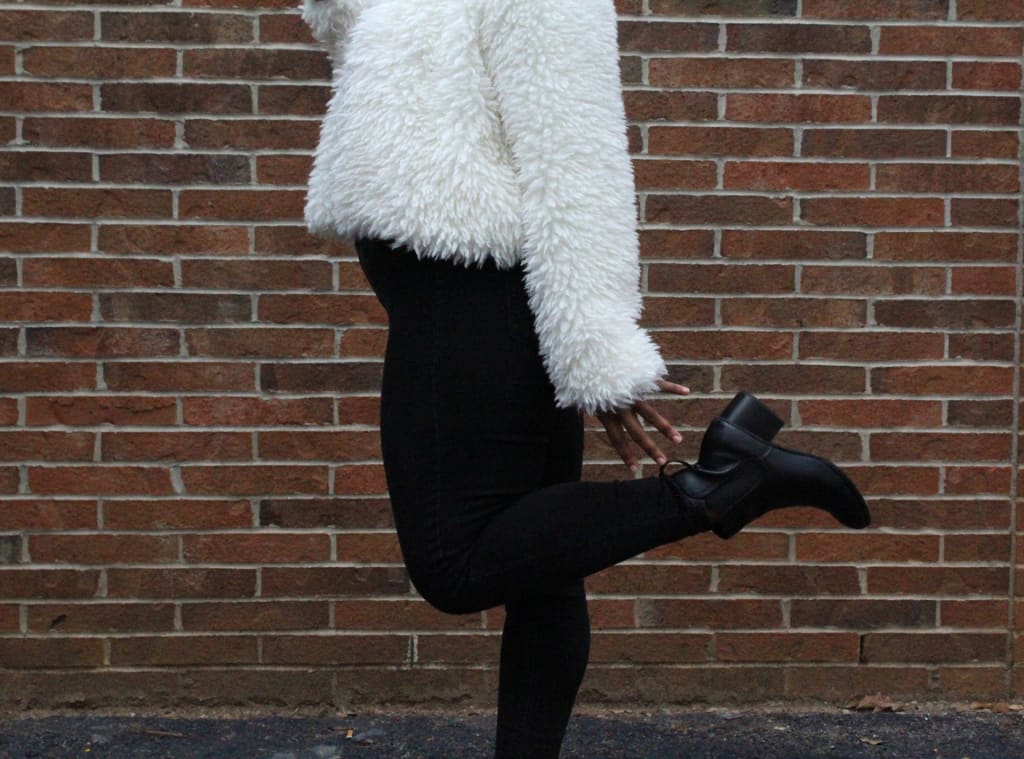 There's nothing better than shoes that are stylish and comfortable, because there's nothing worse than wearing shoes that just won't break in or switching to flats (which offer no arch support). The right pair of tall boots can gather compliments while you rock an off duty model look. Wear a pair of comfortable ankle boots with jeans or heeled boots with a dress, just don't wear combat boots on the beach homeboy (The Hills reference, anyone?). If you're looking for boots that will be comfortable from the morning to night with no shoe swap necessary, check out the list of the most comfortable boots for walking all day that we've put together below and start collecting for your dream shoe closet.
These perfectly pink rain boots are so stylish you'll want to wear them even when it's not raining out. Perfect for stepping through puddles, the PVC outsole and lining are water resistant. The cute lace up detail in the back is just darling. The short heeled design offers arch support so you won't be flat footed, but it's only 1.5" so they're still very comfortable to wear all day. Everyone needs comfortable boots for walking in the rain that aren't too tall, rubbery or heavy. With these, you won't have to take them off once you get to work, given that they meet the business casual for women guidelines in your office.
Tell me about it, stud! These black leather studded ankle boots are to die for. Perfect for unpredictable weather or days spent pounding the city pavement, they're not only comfortable, but they're also super stylish. The strappy cutouts will let your feet breathe while the pointed toe and buckles keep your feet protected. These boots are the ultimate city shoes.
If you're looking for a tall riding boot that still offers extreme comfort and support, Aerosoles has got you covered. Infamous for their heel rest technology, the arch support and comfortable padding on these Aerosoles will keep you comfortable all day. The style is western meets city streets, the braided lasso and fringe details combined with the tall city boot look is a very unique combination.
Handle with care! These edgy MM6 Maison Margiela booties are sure to turn heads. They're the perfect statement shoes that will make even your most basic black on black outfit standout. Don't be fooled, though! They may look fragile, but they will protect your feet! The chunky heel offers plenty of support. If you're looking for a unique pair of comfortable boots for walking and strutting your stuff, look no further!
Dr. Martens have been around since 1945 when Dr. Klaus Märtens was a soldier recovering from a foot injury and made a comfortable air-cushioned sole. Since then, they've taken the world by storm from work boots, to the revolutionary genre of punk, to now everyday combat boots. These Jadon Flatform Boots offer a bit of a platform and the bottoms offer plenty of traction. They look amazing with tights and a skirt or even just jeans. Dr. Martens of course offer plenty of support and despite their rugged and tough look, they are great for all day wearing and walking.
These blue suede shoes are something to sing about. These stylish ankle boots are very unique in this bold blue and will add a pop of color to any outfit. They have cute cutouts on either side of the shoes making them easy to slip on and off. Reviews say they run small and narrow so try ordering a size up. To ensure that you end up with comfortable boots for walking the city streets, proper sizing is essential.
If you're looking for cowboy boots, Justin Amarillo Steel Toe boots are perfect. True to western style they feature an intricate embroidery detailing on the leather base and shaft. They also have a true steel toe so if you're working outside or riding a horse anytime soon, these will keep others from stepping on your toes. Or if you have a costume party coming up, all your missing is a cowboy hat.
These gorgeous grey ankle boots have plenty of eye-catching embellishments like the studs and buckles. The neutral color makes them pair well with any outfit. And they're very affordable too! They can be paired with a dress for a last minute date night out or jeans and a button down for a formal work look. They're also made of faux suede so they're animal friendly. Wear these Boohoo boots all day without complaints. They stand as proof that comfortable boots for walking can be fashionable, too.
Say hello to your new obsession! These Chelsea ankle boots come in a gorgeous brocade fabric with a beautiful flower design. They're perfect for spring and are so cute you'll never want to take them off (and they're so comfortable with the chunky heel and arch support, you won't have to)! The elastic gore panels on either side or rear zipper make them easy to get on. These are also created using manmade material if you're into that. The fabric catches the sun in a very cool way, buy them and see for yourself!
Is your style urban but active? Stand out with these eye-popping Bogs boots that combine sleek flair with outdoorsy appeal. Play in puddles, hike through the woods, or enjoy a game of basketball. You can also put together bangin' outfits without worrying about the weather. Not only are these booties comfortable, but they're also waterproof.
There you have it! Some of the best ankle boots, Chelsea boots, tall boots, and rain boots around. They're all comfortable boots for walking and staying active all day, but don't just take our word for it—buy them and take a walk in our shoes!
footwear