Best Gifts for People Who Love Politics
It no longer matters if the political junkies in your life lean right, left, or are right in the middle. We've picked out the best gifts for people who love politics to please every side of the aisle!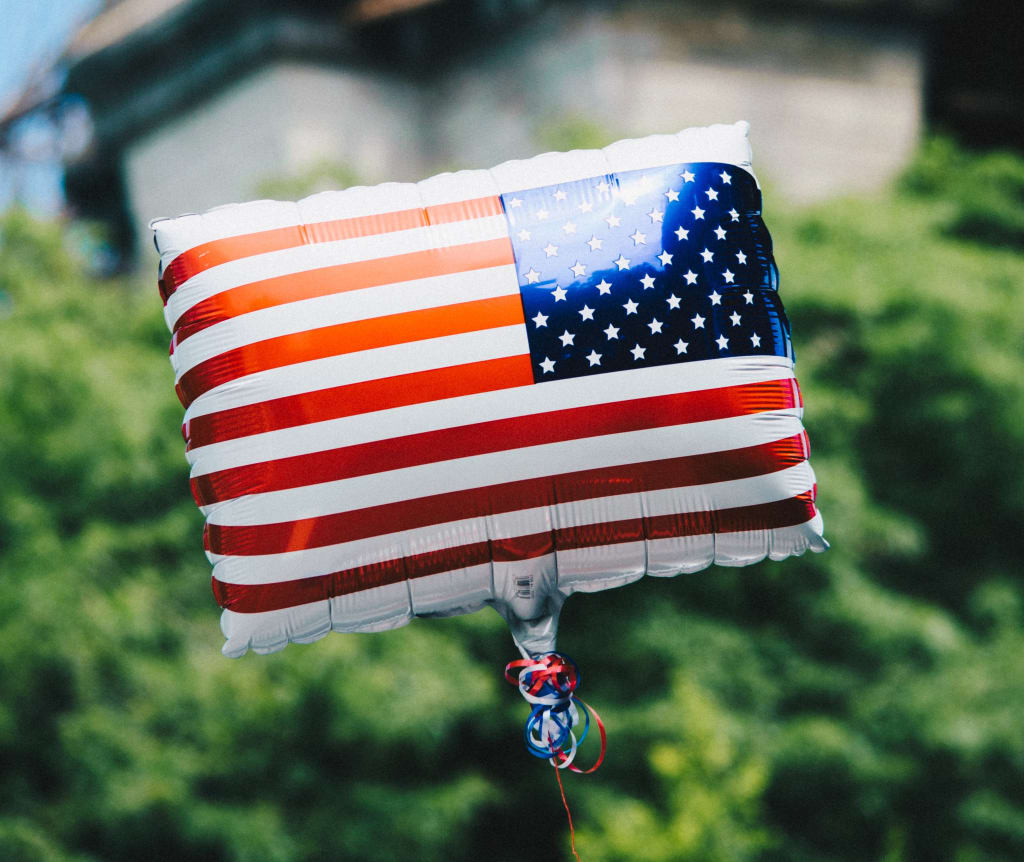 Some people are difficult to buy for. Whenever you are trying to think of gift ideas, a good start can be to think about their hobbies and interests. If the person you are shopping for is obsessed with politics, we've got good news: there's a ton of great gifts for people who love politics! It doesn't matter whether your beloved political junkie likes Hillary Clinton or Donald Trump, thinks flat-tax rates are a good idea, or wants a single-payer health care system—everyone loves receiving gifts!
We looked at all of the gifts out there and selected ones that speak to a lot of political views and general interests of people who love politics. Just beware: Giving a political gift may make your political junkie smile, laugh, or talk to you for hours about the latest political intrigue.
Every political junkie seems to know every minute detail about the upcoming Supreme Court decisions. They probably throw around cases in casual conversations, as if everyone else remembers their high school US History classes like they were yesterday. This Great Supreme Court Cases mug from The Unemployed Philosopher's Guild is sure to brighten their mornings as they catch up on the latest happenings while they sip their coffee.
It doesn't matter if you love her or hate her, Supreme Justice Ruth Bader Ginsburg gets respect. This Notorious R.B.G. T-shirt made by Ann Arbor T-shirt Company, right here in the USA, comes in all sizes for the woman or man in your life who thinks R.B.G is the illest. The best part about bestowing this gift upon your political junkie is that you get to lock eyes with none other than Justice Ginsberg when they wear it.
Okay, we couldn't resist. The Ann Arbor T-Shirt Company, based out of the USA, makes another shirt that is just as epic as the Notorious R.B.G. T-Shirt. This Ronald Reagan Freedom Tank Top could bring tears of patriotism and pride to almost any Reagan admirer. We know Ronald Regan's got jokes, but we're not sure if President Reagan was ever this buff or truly had the US Constitution tattooed across his chest. Still, we think it's a good look for him, and a great look for your political junkie loved one.
This copy of the United States Constitution is a very nice, leather bound edition made by Fall River Press, and is sold by Barnes and Noble. It's not exactly what you would call an exciting read for most of us, but your political junkie will just love it (unless they already own a copy of two. If so, they will probably be glad to increase their collection). Just imagine all the time they will spend rereading (we assume) their favorite passages in our nation's founding documents. And, if that wasn't enough, it comes with a copy of the Declaration of Independence! Two gifts for the price of one!
This "Proudly Deplorable" bumper sticker lets your Trump-supporting political junkie "own" the term "deplorable" from Hillary Clinton's infamous gaffe where she condemned all Trump supporters as being a "basket of deplorables." Give this gift so that your friend or family member can sport their support with pride.
The Unemployed Philosopher's Guild strikes again with this National Embarrassmints mint tin. We can't speak to the quality of the mints themselves, or if they will leave the consumer feeling refreshed (they will have to look at an angry Donald Trump everytime they reach for one) but we think they will be a hit and give them a "yuge" smile.
Obama: an Intimate Portrait is a hardcover book that reproduces just some of the over two million photographs that White House photographer Pete Souza captured during his eight years with the Obamas. Souza spent more time with the Obamas than anyone else as he followed them throughout their daily lives for almost a decade. The book provides an interesting window into the Obamas' lives, which will be interesting for any political junkie who wants to learn more about them (and deepen their obsession). The book contains intimate photos of family life, political perspectives, and key moments from his administration, like the Situation Room during the bin Laden mission. Former President Barack Obama wrote a foreword in this book, which is certainly worth a read!
This "I REALLY DON'T CARE, DO U" T-shirt, made by T-Shirt Palace, is a great gift for your political junkie—whether they lean right or left. People on the left will think it's a funny statement that shows the insincerity (or obliviousness, at the very least) of First Lady Melania Trump when she sported a hoody with the same message across her back as she left the separated immigrant children camp. People on the right will wear it to show their solidarity with the First Lady, and to send a message to others to lighten up and stop criticizing Mrs. Trump's clothing. It comes in many colors and sizes to suit your potentially caring, or not caring, political junkie.
National Public Radio supplies news, political commentary, and other stories all across the nation on good, ole-fashioned air waves. If you know that your political junkie loves NPR, think about making an NPR donation on their behalf! Depending on how much you give, they might get a coffee mug, a T-shirt, tote bag, or an on-the-air birthday message!
This classic MAGA hat still makes for a great gift for the political junkie who loves Donald Trump and is looking forward to Trump 2020. Maybe their classic, red MAGA hat that they already have has been worn so many times it has faded to pink and they are in desperate need of a replacement. Maybe they like pink, or even camo, and would still appreciate a MAGA hat that combines their love of Trump and America with their own personality and taste. You can find this hat in many different styles and there are also other Trump-themed gifts—bathing suits, flags, hoodies, and more. This MAGA hat is proudly made in the USA.
We hope that you've found some ideas to help you in your quest to treat your political junkie loved one. Happy shopping!