Modesty is Empowering
Interview with Covered Bliss founder Sara Sheikh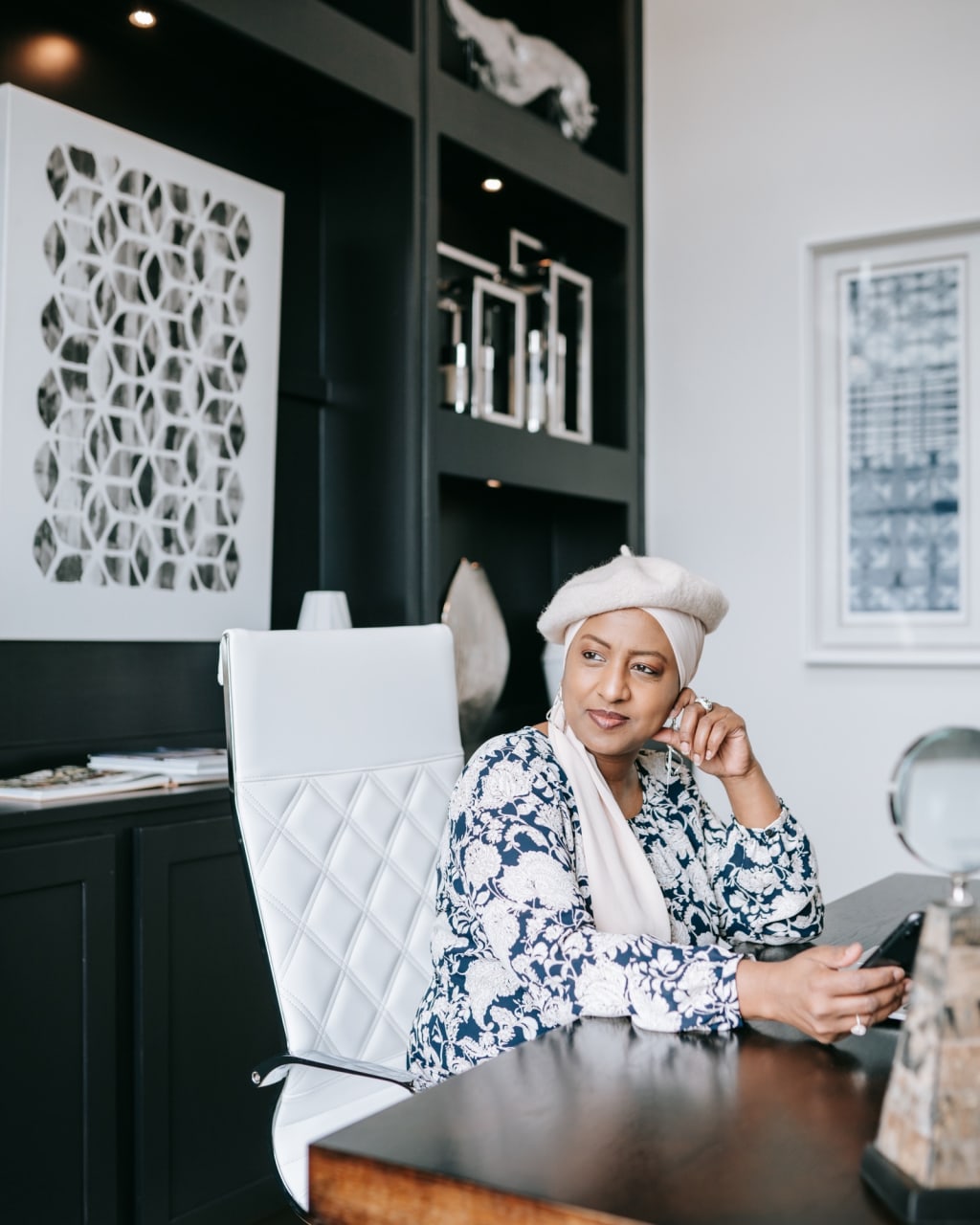 Founder Sara Sheikh
The term modest fashion or modest dressing often refers to a fashion style where women wear less skin-revealing clothes, especially in a way that satisfies their spiritual and stylistic requirements for reasons of faith, or personal preference. While modesty is seen by some as an old-fashioned concept it's actually still widely celebrated and embraced by many. At its core, modesty is beautiful and empowering. Yes empowering! Simply put women have options in what they decide to wear and how much they want to show or not show.
One woman who is making waves in the modest fashion space is Covered Bliss founder, Sara Sheikh.
Sara Sheikh started Covered Bliss 9 years ago with a passion to serve the modest fashion community. What started with selling clothing and unique house hold items from home, to few friends and family is now a full production facility. When she noticed how hot the unique abaya pieces were among her immediate circle, she decided to do a small open house. This open house was the turning point for her clothing line. The open house and the new abayas were a hit. Seeing the demand and how much her friends loved her small collection, she decided to go ahead and create a company and an online store.
Fast forward, her collections have been shipped worldwide and were featured in BET and Paris Fashion weeks. Sara scaled her brand to multi 6 figures single handedly. Her collections expanded beyond abayas to kaftans, formal dresses, and bridal gowns.
We had the pleasure of interviewing Sara to learn more about her brand and how she is empowering women through fashion.
•It's Women's History Month. Tell us a little about yourself, the woman behind the brand.
Sara: I am a mother of 3, Cyber Security Engineer, Fashion Designer and Business coach. I am passionate about empowering women and girls to not only achieve their career aspiration but to let them own their desire to be anything they want in this life. I strive to be a role model and show girls that they can be engineers, they can be multi passionate entrepreneurs and have the confidence to be anything they want to be
•What does Women's History Month mean to you, and how do you celebrate it?
Sara: It means that we get to celebrate each other in this month dedicated to all the women who paved the path for us to be where we are and to be what we want to be. To celebrate the women who paved the path for the future generations. I get to celebrate myself and all the women around the world.
•What was the inspiration behind starting your company?
Sara: Serving. I saw the need in my community for the garments I personally owned and sold here and there. I had the access to them and wanted to make them available to every woman who wants to adhere to modesty yet look chic.
•As a Muslim woman, how important is it for you to leave a strong imprint on the fashion industry?
Sara: It is extremely important. People believe that Islam is too strict and women are oppressed when in reality it's a peaceful and liberating religion that puts the rights of women in the forefront.
People need to realize that there is so much negative influence in the media that was derived from negative behaviors of few and also influenced by culture which has nothing to do with the religion. The modest fashion industry is worth billions and there is so much we offer. I want to leave an imprint and to show that we are so beautiful and fashionable while still being modest. I want to inspire all the fashionistas to go after their dream and create what they want to create and bring it to the world. Modesty is not strictly for Muslim women. Everyone can dress up modestly and still be fashionable.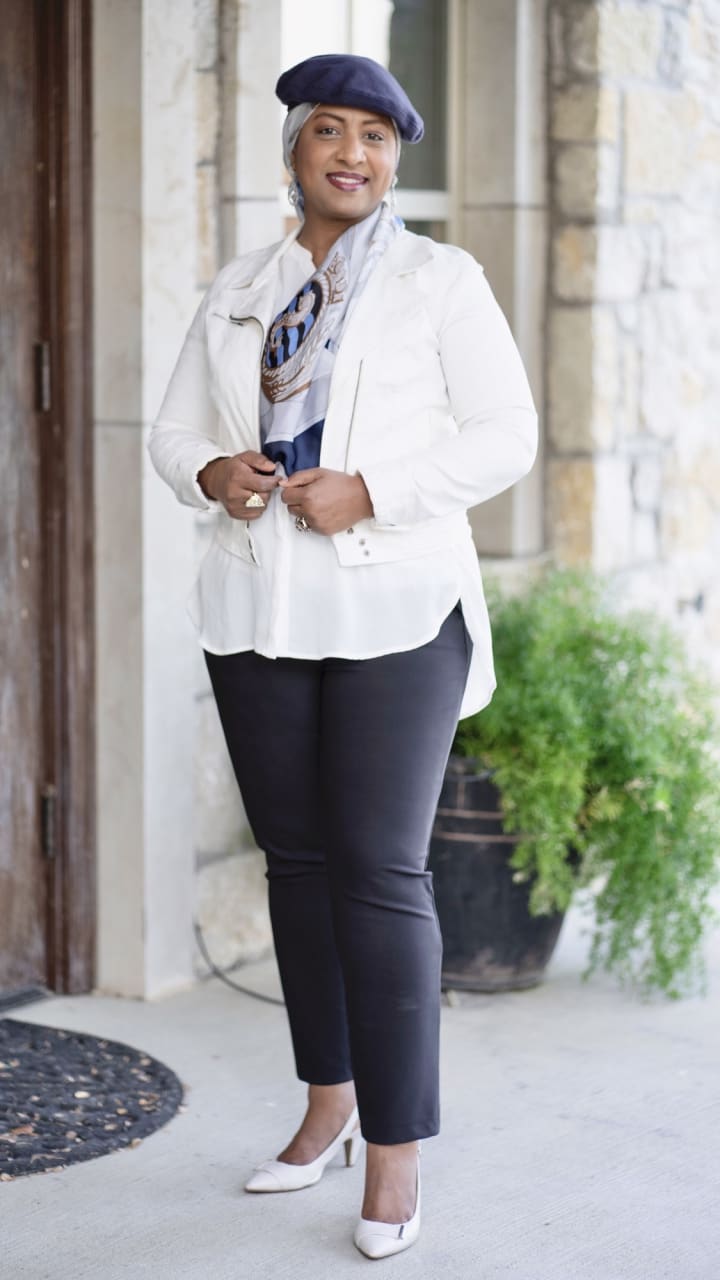 •Name two women who inspire you and why?
Sara: Melanie Elturk, she is beautiful, full of energy, and so fashionable. She is the leader in the modest fashion industry and I followed her early on when I started my business and was so inspired by her. I've learned so much from her.
Also Ascia Sahar of @iamascia – she is a beautiful and sweet influencer with such a good heart. I love reading her daily inspirations on IG, I love her family values and what she stands for. You learn so much by watching others, how they handle situations and how they live their lives. It does not mean you should believe everything you see on social media. Know what is authentic and what is not.
•How did you feel when you witnessed your designs on runways during BET and Paris Fashion Weeks?
Sara: Extremely blessed and could not believe I was actually witnessing that. It was a pinch me moment for sure but I also knew I had great collections and talents to offer.
•What does modesty mean to you?
Sara: It means respecting my body and adhering to what is an obligation in my belief. It affords me so much more respect from others because I know I don't have to expose myself to be loved or wanted. It is actually the other way around.
•What's next for Covered Bliss?
Sara: Creating more exposure so more women are aware of it and experience being part of our journey. The feedback we get from our clients/customers is incredible and we want more women to experience it. I would also love to see my collection in high-end department stores. I will continue to create extraordinary pieces as I have been for the last 9 years. More to come!
Connect with Sara and Covered Bliss here.
About the Creator
Sharing stories of those in the beauty, fashion, food and entrepreneurship space.
@lamorelifestylepr
Reader insights
Be the first to share your insights about this piece.
Add your insights