Festival Apparel Hacks Every Raver Girl Should Know
This is the ultimate guide of festival apparel hacks for you to rave until the break of dawn.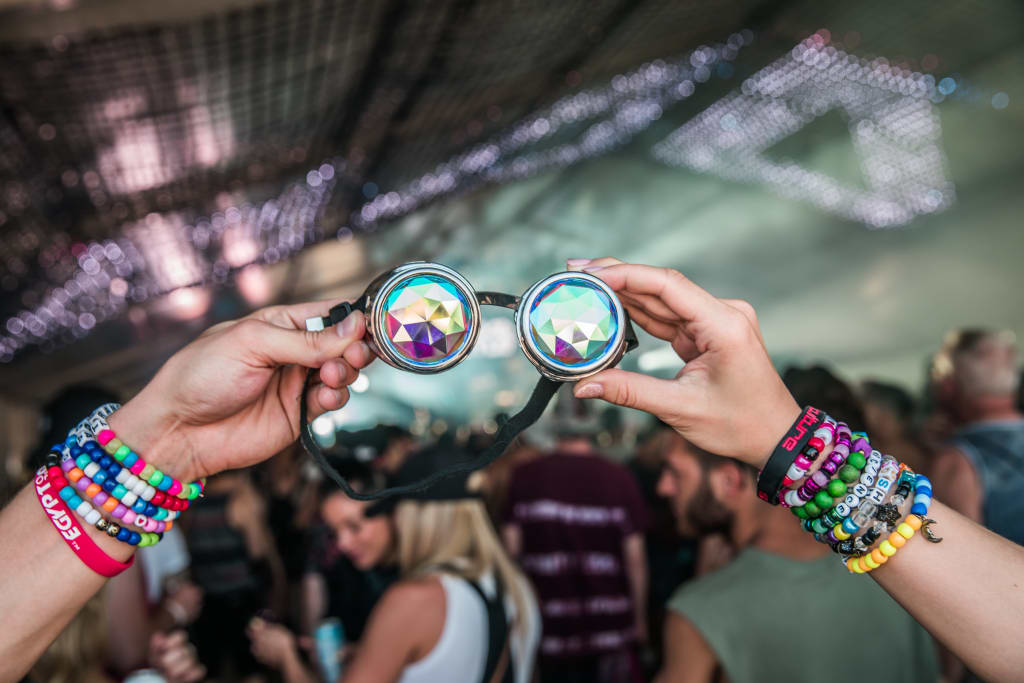 It's summertime and the living's easy. A time for steamy flings on sandy beaches, sweltering humidity, unmanageable flyaways, and chaffing thighs (probably from rolling with your steamy fling in those sandy shorts. Get a room, ya heathens!) It's also a time for music festivals: Coachella, Firefly, Tomorrowland, Electric Zoo, Primavera Sound. It's like I'm rattling off the names of my unborn children. Just kidding, although they might be conceived there! Here are a few festival apparel hacks every raver girl should know.
Fanny packs are back!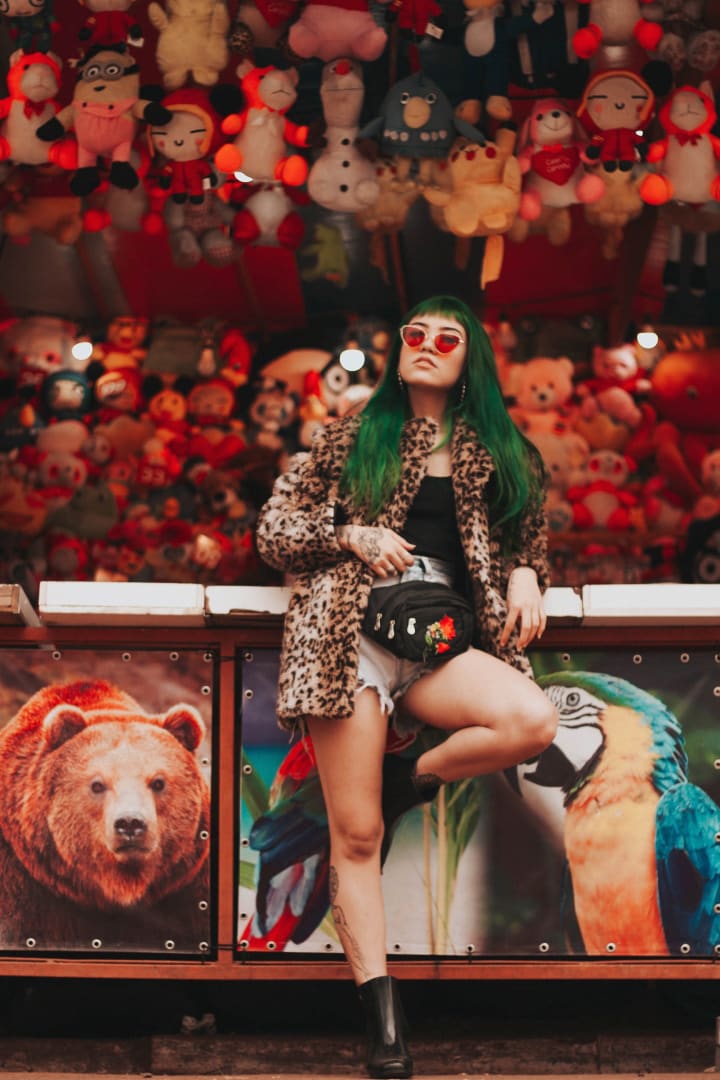 I know fanny packs don't scream "F*ck yes, let's rave our faces off," but hear me out. They free your hands for (consensually) groping strangers, performing those impressive hand pyrotechnics with the glow sticks, and if you're the Mama Hen type (which I am), handing out water bottles and making sure your squad stays hydrated throughout the day. You can even stock them with snacks and fun party favors. Bust them out as an icebreaker while you're waiting in line for drinks. Retailers like Urban Outfitters and H&M stock their shelves with pretty packs and cool graphics. They also allow you to dance to your heart's content without having to worry about your wallet or phone flying out during that particularly exuberant dance move. Be free to go hands-free!
Raid your dad's closet.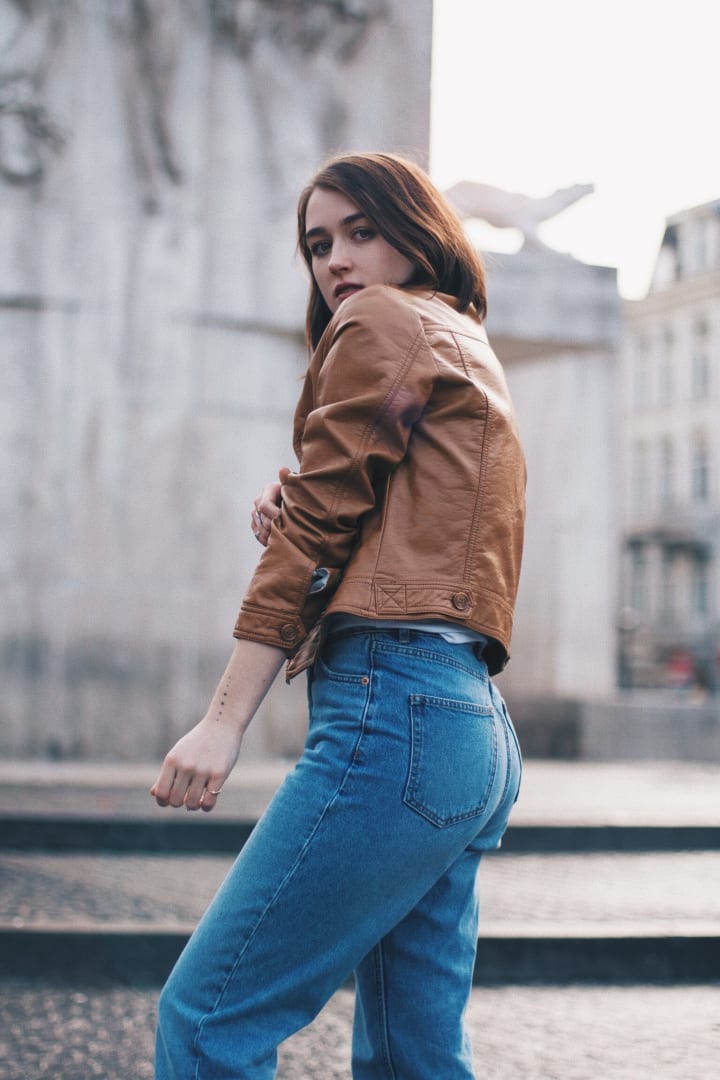 Because apparently, we're going through all the family members when it comes to denim, allow me to introduce the latest in parent-inspired denim styling: dad jeans. One-upping mom jeans (of course), the dad jean is the roomier, higher waistband-sporting, terrible joke-making member of the "these jeans make your butt look long" family. They also possess a grungy look and an authentic worn-in feel that's right at home in music festivals, and you won't care if you get mud or stains on them. Rescue a pair from a thrift store or swipe some old Levi's from your dad's closet. You don't need to spend any money, so it'll keep you ballin' on a budget. If anyone gives you lip, just refer to them as "deadstock vintage" and tell them to pipe down and get you another water bottle or you'll turn this car right around, I swear!
Decorate your denim.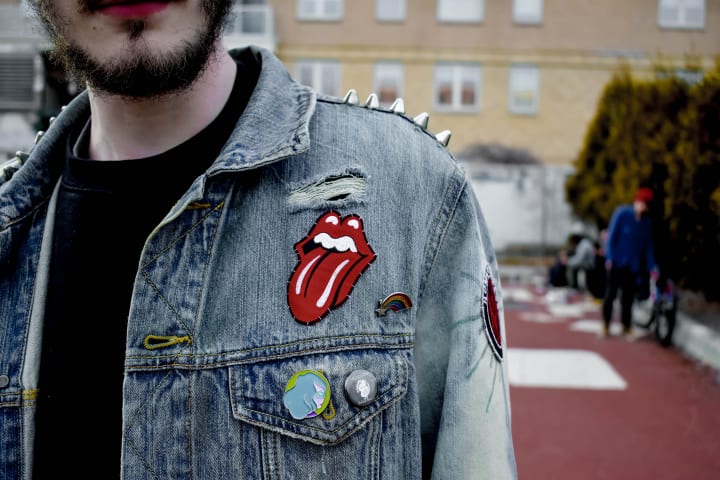 Denim is having a moment, but it doesn't like to go naked. I suppose it too went to Catholic school. Glue-on patches are an easy way to dress up your denim, while felt patches scream DIY and allow you to showcase your raver personality. All you need is a hot glue machine and a sewing kit. Plus, they're fuzzy to the touch, which, is again, consensual. As long as everyone is cool with it, you can rub them with your hand, cheek, back of your knees, whatever!
Spark conversation with enamel pins.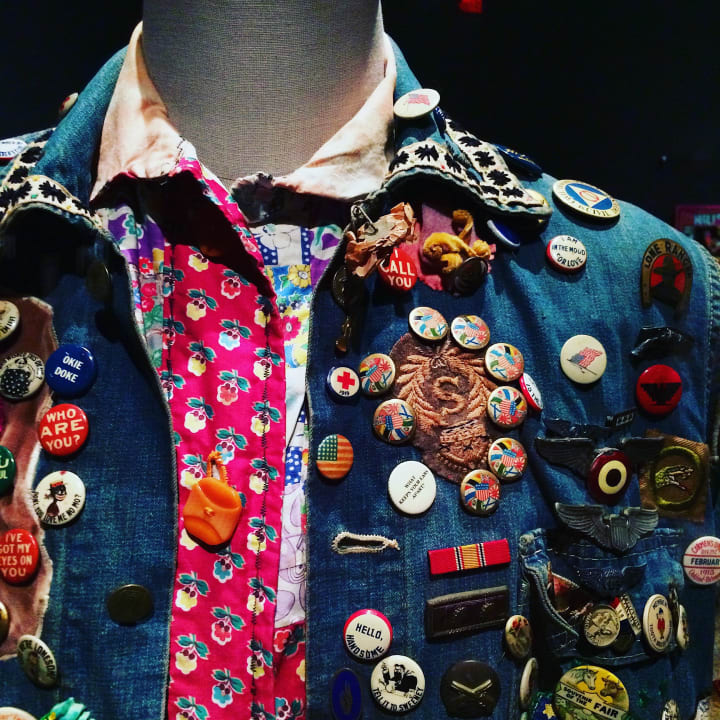 For those of you who decided to reverse your stance on "I will not dress up" at the last minute, may I present your ace in the hole: the enamel pin. This is one of the festival apparel hacks that allow you to look DIY without actually spending a whole lot of time or effort. Bonus raver apparel hack: It can be used to substitute a missing button or patch up a rip, and they look good on jackets, jeans, blouses, even backpacks. Pin Lord has a glorious collection of wonderfully unique and meme-worthy pins that are sure to spark conversation with other concertgoers while you're waiting for the next set to start.
This next hack is reminiscent of the OG music festivals, like Woodstock and Monterey Pop. The classics are a classic for a reason!
Favor the fringe.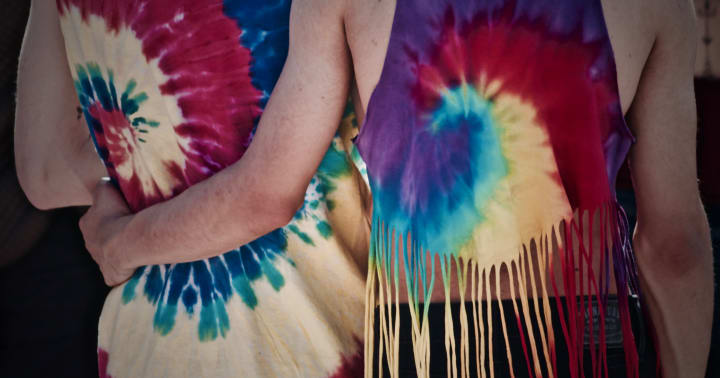 This is the starter apparel hack for ravers and concertgoers alike. Reminiscent of your preschool days, you will need scissors, and a mildly dexterous hand (did not intend to be ableist, my B). Grab an old t-shirt and cut the bottom into small, thin strips, making sure they are equal length. (You can always make them longer after.) Once you're pleased with the length of fringe, tie a knot at the tip, and boom, you're ready to rave!
Always opt for flat shoes.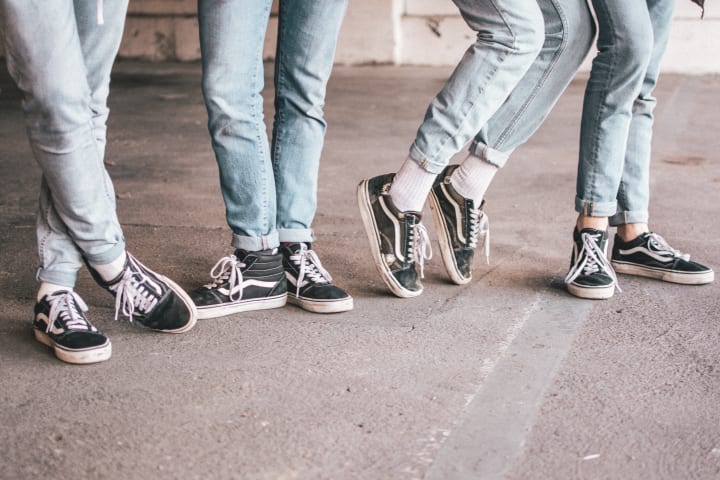 Sneakers. Flats. Boots. Anything to protect your sweet, sweet arches. You're going to be on your feet all day (and possibly night, and, who knows, maybe an afterparty? Your friend Amanda is probably friends with the DJ. Amanda knows everyone.), so comfort is your best friend here (not Amanda). The last thing you want to worry about is how much longer you have to wait until you can release your feet from their strappy prison. If this is a multi-day festival with a chance of rain, consider packing Wellies or galoshes. Plenty of retailers offer a colorful array of festival and raver-ready gear, and the galoshes come in adorable colors and fun designs, like cotton candy pink or dreamy baby blue.
And while we're on the subject of feet…
Give your old shoes a 2nd (or 3rd... or 4th) life.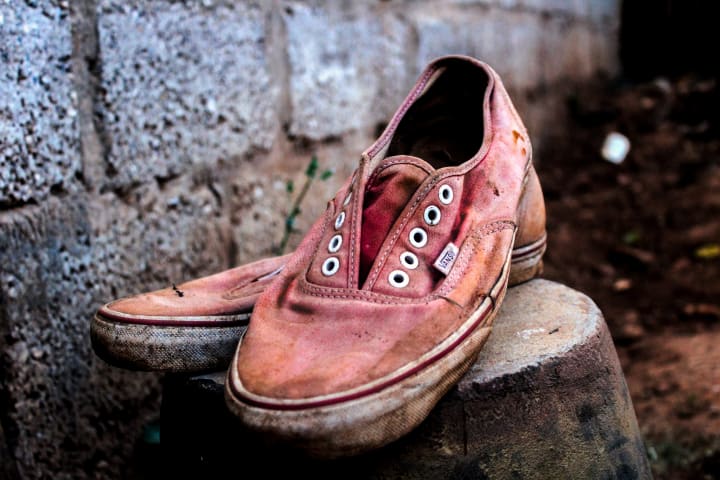 No, this isn't going to get weird (no kink shame). Consider transforming your tired old canvas sneakers into raver wear by dying them a fun unexpected color, like electric blue or gooey slime green.
For a less drastic transformation that's still Insta-worthy, try cosmetic blush tones. (I eschew the phrase "Millennial pink"– everyone should feel empowered to be soft, and that includes your color palette!) Whichever one speaks to your raver soul; you do you.
Like every great artist, you must start with a clean canvas. If you want to know how to clean sneakers, it's easy! Just mix some baking soda (one tablespoon should do the trick) in a bowl of water. Grab an old toothbrush to scrub out the stains, treat them with washing machine fabric dye, and leave them to air dry.
Whip out your white sneaks.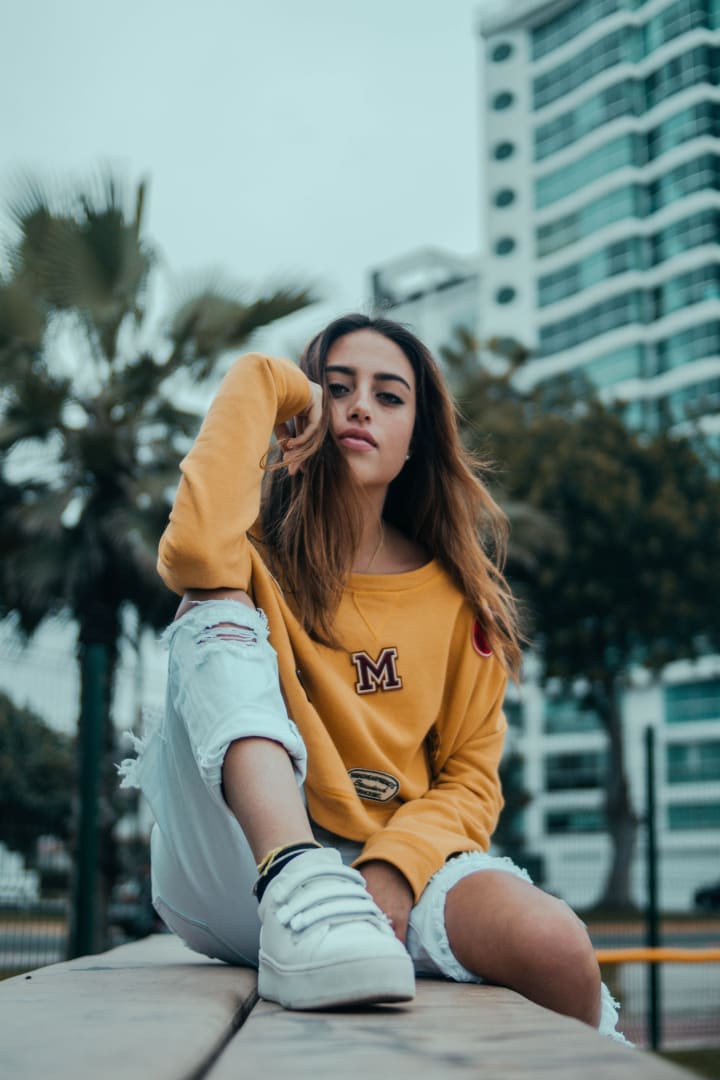 If you want to sport the original look (the white sneaker is one of the sneaker trends of 2018 and is showing no signs of waning anytime soon), you can bring your white canvas sneakers back to life in one of two ways: follow the same steps as above but add hydrogen peroxide instead of dye or throw them into the washer with some baking soda and leave them to air dry. Your old kicks will look come out good as new.
Say yes to glitter!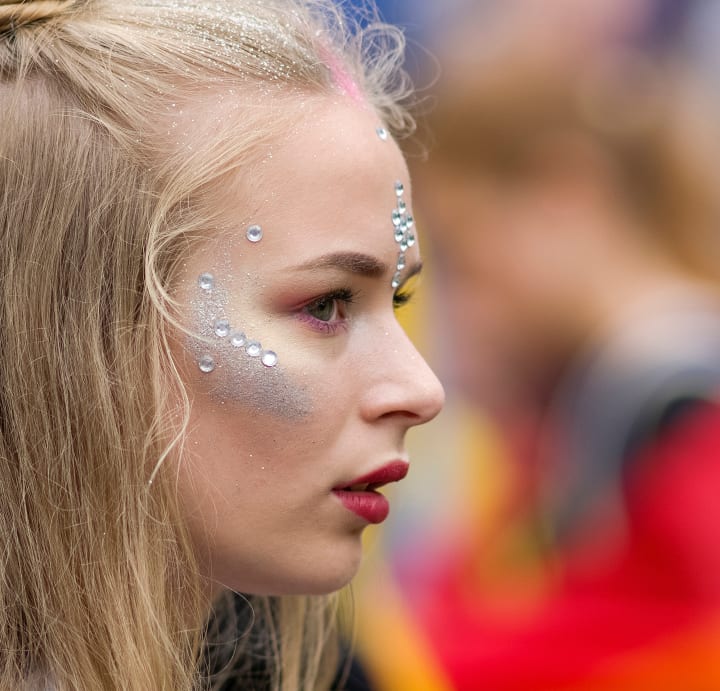 Glitter. I don't care who you are, you are never too old for glitter. Bedazzle your sneakers, dust it over your décolleté, throw it in the face of your enemies (JK don't do that, music festivals are about sharing the love, not sparring with fellow concertgoers.). The latest iteration comes in the form of temporary tattoos. Bringing fun party favors bonds you to the ravers next door and is a great way to pass the time while you're waiting in line to refill your water bottle, or doing the pee dance while the next port-a-potty opens up (Like life and the phases of the moon, hydration is a cycle).
Don't neglect your DIY skills.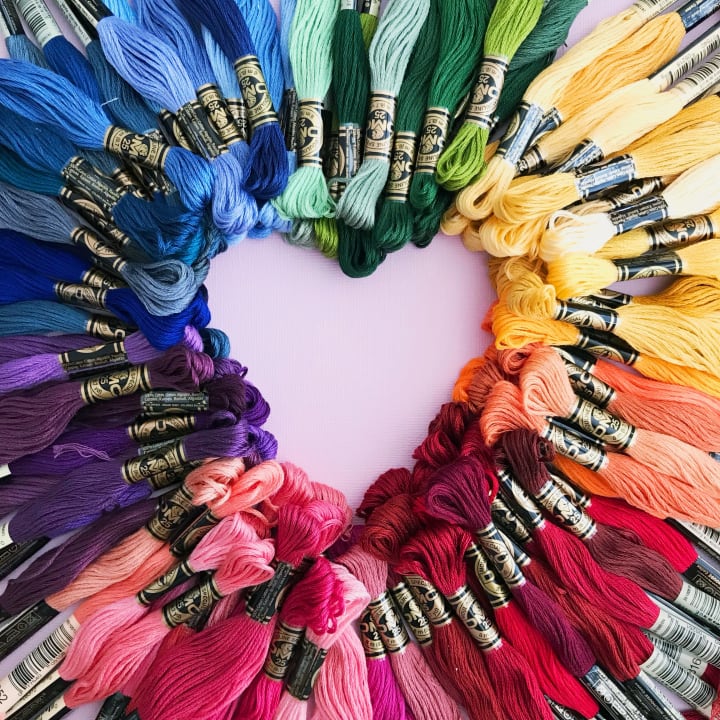 Finally, something for the rejects of your wardrobe. Grab all those extra summer camp t-shirts, hoodies stained with pizza grease, and ill-fitting pullovers that you want to throw out but feel too guilty and keep insisting you will "do something with." Upcycle them into a quilt. Make this a craft-session with your friends while you discuss which DJ you're going to have erotic fantasies about later. You can even use those ugly Christmas sweaters to make your quilt extra cozy. Utilizing your DIY skills is one of the ways to stay fashionable without breaking the bank.
Festivals, especially those in the UK or Belgium, get very chilly at night. Plus, having a colorful, wholly unique blanket will prove handy later when you need to stay warm on those unseasonably cold nights. Extra life hack: tie some balloons to your tent to make it easier to find. Your tired eyes will thank you at the end of the night.
Be mindful of yourself and others.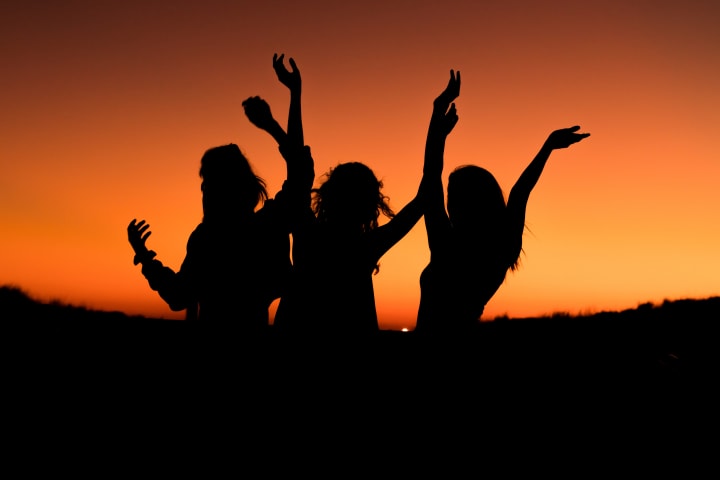 You work hard to play hard. Remember to pace yourself and take breathers. Whatever festival apparel hacks you choose to follow, you're here to enjoy yourself. So stay hydrated, look out for your crew, and let the music be your guide. Maybe that crop top fringe festival hack will help you take home a DJ, who knows? You're only young once!