6 Sneaker Trends to Watch Out for in 2018
Here are some of the sneaker trends that are likely to make their mark in 2018.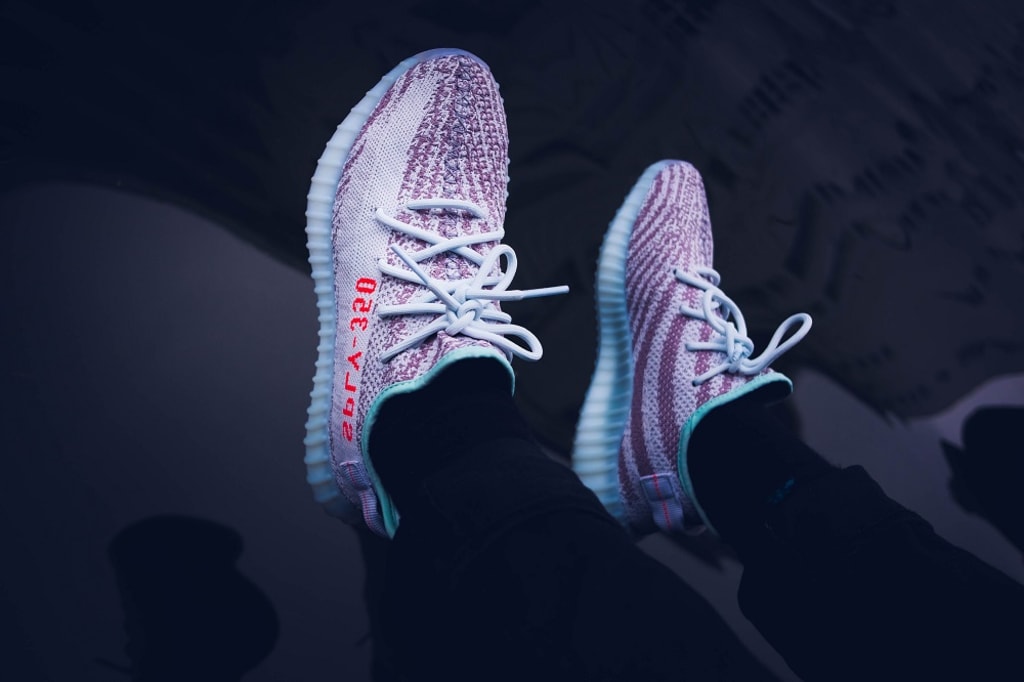 Sneakers are probably some of the most comfortable footwear options around, and in 2018 people are going to go in for comfort, along with style. With brands like Yeezys and Puma taking center stage and coming out with some of the most eye-catching kinds of sneakers, there are more options than there have ever been.
1. Sock Sneakers
Sock sneakers might be one of the most unconventional types of sneakers on this list. If you are tired of searching for that missing sock all the time, then these sneakers will be the answer you have been waiting for. The lower foot portion of these shoes are just like any regular sneakers, but the upper ankle potion generally comes in sock fabric. As a whole, the shoes tend to look like a kind of sneaker-boot hybrid. Nonetheless, these tend to be extremely comfortable, especially if you live in a place that sees colder weather.
2. Platform Sneakers
Platform sneakers saw a lot of love in 2017 and are going to continue seeing a lot of love in the current year. Platform sneakers are some of the most stylish kind of sneakers on the market, and are currently some of the most sought after. The thick sole of the sneakers is one of the biggest reasons why these shoes look so good, no matter what color or texture they are in. Even though you can't actually work out or run in platform sneakers, they are incredibly comfortable. Brands like Converse, Puma and Vans have all come out with their range of platform sneakers, and will continue to come out with more designs in 2018.
3. Glitter Sneakers
Who said sneakers have to be dull and boring. Glitter sneakers are coming in with a big bang in 2018, with more and more brands opting to come out with their own range of glitter sneakers. These beautiful shoes are incredibly eye-catching, and can be worn for almost any kind of occasion, provided that it matches the rest of your outfit. Glitter sneakers can also work well to bring out an outfit, making it the center of attention. If you are wearing for example, an all-white outfit, wearing glitter sneakers can help break the monotony and add the additional flair that your outfit needs.
4. Vintage Sneakers
With brands like Balenciaga coming out with sneakers that look like the ones from the eighties and nineties, the vintage sneaker trend is back in action. Clunky, dual toned sneakers are making a big comeback and fashionistas all over the world are finding ways in which they can incorporate that look.
You can either choose to buy these from top brands for hundreds of dollars, or raid your grandpa's shoe closet to get a brilliant pair of vintage sneakers that are in trend right now. These kind of sneakers might not look the nicest right now as compared to all the other options, but are surely one of the trends that you must have in your closet.
5. Pastel Pink Sneakers
White sneakers might have become a staple in 2017, but in 2018, pastel pink sneakers are taking their place. Pastel pink sneakers can be worn in a variety of styles and patterns, and can go along with a wide variety of looks. They might not be the exact pair that you choose to go in for first, but if you want to create a trendy shoe closet, you need a pair of pink sneakers to complete it.
6. Metallic Sneakers
Sneakers with a metallic sheen to it are coming in prominent among the sneaker trends of 2018. This was bound to be the next trend after holographic shoes made it big in 2017, and this is just taking that one step further. Metallic toned sneakers can look incredibly good if paired up with the right kind of outfit.
Within metallic toned shoes, sneakers that are clunkier are more in fashion right now, in keeping with some of the other trends that we have mentioned on this list. If you want your shoes to be the center of attention, there is no better way to do it other than wearing metallic toned shoes.
Reader insights
Be the first to share your insights about this piece.
Add your insights