Ballin' on a Budget
How To: Remain Stylish on a Budget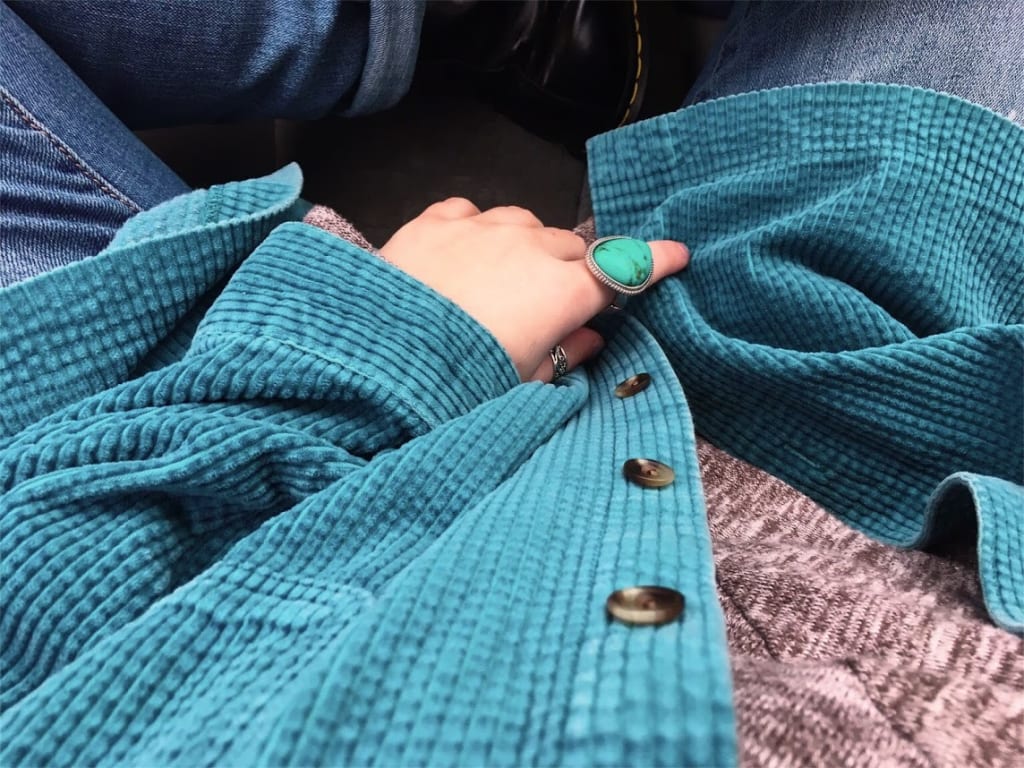 Thrifted textured Corduroy L.L.Bean Button-Up 
You would think that being a broke college student meant shopping is nearly non-existent since you aren't working and most of your savings money is going to your student loans, but what if I were to tell you there's a break in that loophole? That there is, in fact, a way to stay stylish on a budget? Whether you are a struggling college student, or just do not have the extra spending money for a shopping spree, here are some ways you could save your style.
1. Go through your closets.
Yes, you heard me... closets.. plural. First, go through your own closets. Dig and search for any old pieces of clothes you may have forgotten about. These could be an old pair of jeans or even down to a groovy scarf you still have from the sixth grade. Put these in a pile. You will come back to them later. Next, ask your mom if you can look through her closet with her and see if she has any old clothes from when she was growing up or any clothes that she doesn't want anymore. Put these pieces in with the pile you made from your closet. Lastly, if you have a sibling, ask them if they have any clothes they don't wear anymore and want to give away. This can go for any friends or roommates, for all the college kids out there, you never know if someone has old clothes they don't want if you don't ask!
Tip: You could always do a swap with your friends and trade your old clothes for theirs. This will spruce up your own style because your friend's choices of clothing, accessories may differ from your own.
2. Sorting!
Once you have acquired your big—or small—pile of old, leftover clothing, give them a reasonable sort. Make mini piles. What I like to do is make one pile of pieces that I would typically wear tomorrow. Then, another pile of pieces I like, but need some work, and lastly, a pile that I think oh man how am I going to make these work? I call this "The Challenge Pile."
Tip: Every piece of clothing IS workable. Meaning, there is no bad piece of clothing. Whether it is jeans from years ago or your dad's old t-shirt or your brother's beat up flannel—as long as it fits, it works. It is simply how or what you are going to do with that "abstract" piece of clothing.
If there is fabric, there is a way!
3. Alterations
Now that you have your selected piles, the ones to focus on are the pieces that need some work, and "The Challenge Pile." The best thing about old clothes is there is only gain. If you get too scissor crazy when you are cutting up your old jeans or cutting the neck off the top of your t-shirt and realize you ruined the whole shirt, there is no loss! You can either keep the fabric and use it to sew into a patch for your jeans or you can toss the old shirt! This is the best part; trial, and error. Where you can be creative and start your own trends or make what you have into trends of the season.
Tip: My favorite simple "on-the-go" alteration to do is knotting a baggy t-shirt at the belly and throwing on an old flannel with high waisted jeans and some Chuck Taylors!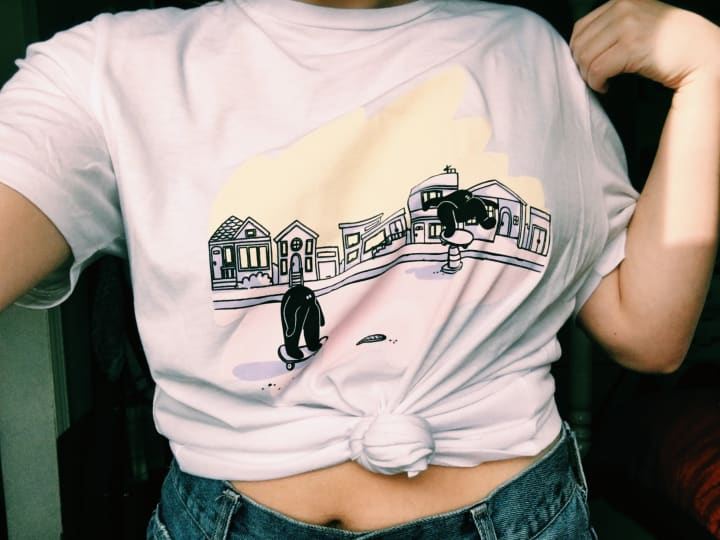 4. Thrift Shoppin'
Now, if you have a few spare dollars, the thrift shop is your friend. Don't knock it until you try it, and go with a lot of time on your hands. Even though thrifting can be tedious for good finds, you can really find some GOOD finds for a few bucks. I have found most of my Doc Martens in thrift shops, along with multiple other pieces I incorporate into my daily wear. I always encourage people to go with a friend or two, as they can become your own little fashion panel.
Tip: Always give things a triple look before checking out. There may be a hidden hole in the armpit or the bottom of the shoes may be really worn down.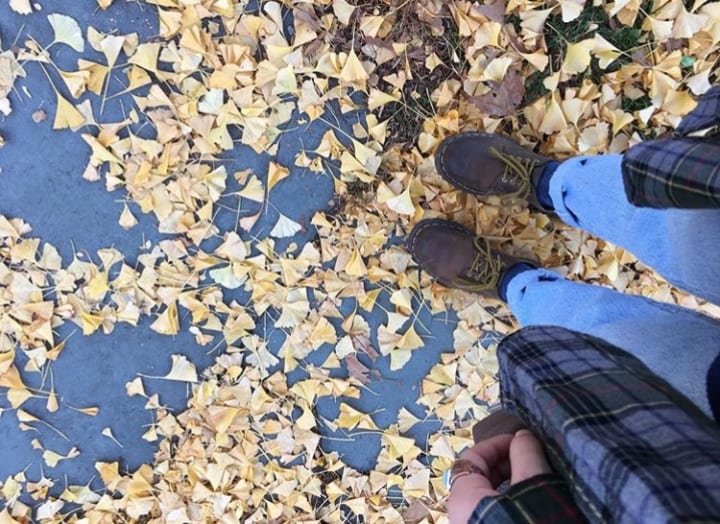 5. Sales, sales, sales!
One tip I have learned from working retail and just being a budget buyer is sales are your EVERYTHING. However, shopping "smart" is hitting the sale racks in the opposite season. What I mean by that is, in the spring/summer time, most of the winter clothes go on the sale and discount racks. If you know you really want a new pair of jeans for the winter time, search in the summer through the sales racks and you may hit the jackpot. This allows you to still wear some of your favorite brands but maybe just a season behind.
Tip: Around major holidays, stores often have big sales off of their sale items such as 30 percent off, etc., so always keep an eye out!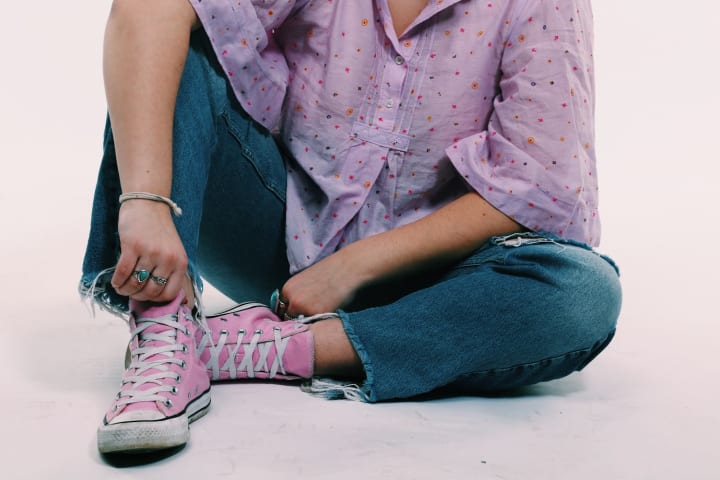 6. UNiDAYS
A hidden gem I found recently was a website called UNiDAYS. It is an online service for students that brings you discounts for your favorite stores. The stores they work with are Urban Outfitters, Asos, Apple Music, and a ton of other stores. Signing up for UNiDAYS requires enrollment to a university, so you must be a student for this perk.
Tip: If you are not a student, try using the website RetailMeNot to score some good coupons.
Attached below are both UNiDAYS website and the RetailMeNot website.