Family Britches Continues to Pull up the Chappaqua Community
A Look back at 2015 Story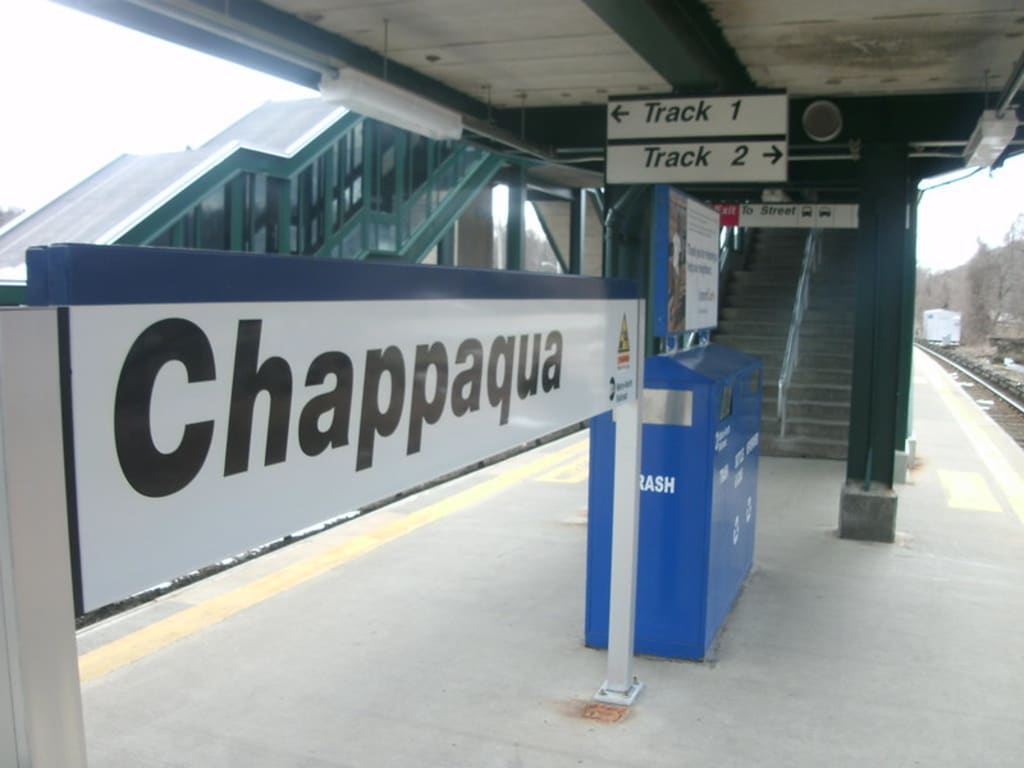 Photo by Adam Moss
Entering Family Britches off King's Street and you're struck by an architectural set up that says welcome, and a four room expanse of impeccable arrangement that implies there's plenty to choose from. "For us, this is theater," says Barry Mishkin of the 10,000 square foot "emporium of quality." But just like a fancy kitchen or an abundance of toys doesn't necessarily translate to a nice place to live, the same idea applies to a store. So co-owners Barry Mishkin and Rick Buggee have made their particular clothing house a home for Chappaqua by making sure the part they play is commensurate with the role any good parent would.
Whether coming to someone's house to provide an alteration, staying open late to accommodate customers or making sure something fits just right, says Mishkin, "We offer a family type service that no one else does."
The duo first pulled up their Britches in 1970, because the possibility of setting themselves apart first presented itself. "Fashions were changing, and we saw the need to provide more contemporary clothing," said Mishkin.
Bell Bottoms going south at the time, Family Britches initially took the high road at the top of Bedford Road. "Chappaqua was a sleepy little town with a few mainstay stores, and we were able to move downtown in 1972 to this location," says Buggee.
But they didn't stop there. "What is now the women's department was the driveway to the parking area in the back, and to the left, there was a pharmacy and a liquor store," says Buggee
Logistics and service aside, standing alone obviously applies to the inventory Family Britches offers. "We love to go into the market and trade shows in Manhattan to find things that you're not going to find in other department stores," says Buggee.
As such, Mishkin and Buggee try to buy from clothing from manufacturers based in America as much as possible, but the opportunities are scarce. Otherwise, the Family Britches shelves are filled with quality from the likes of Allen Edmonds, Rene Lezard and Peter Millar.
Of course, Family Britches doesn't necessarily try to reinvent the wheel when it comes to accepting what's a given on the worldwide fashion scene. "The Italian manufacturers are probably the most popular," says Mishkin.
So having Cannolis with Canali makes perfect sense. "We do events with our vendors twice a season. It's an education for our customers to learn from the manufacturers," says Mishkin. "Why they do what they do. How fashion is changing, and what direction it is going."
It's also a chance to introduce the lines Family Britches are featuring. Even so, boys likely don't make these events, but getting them into the store at an early age is seen in a similar vein. "It's an opportunity to give them an education and introduce them to fashion," says Mishkin.
Girls probably much more well-versed, the co-owners leave their needs to some of the other shops in town but are ready for them once they become young women. The wait is worth it in Buggee's estimation. "We're one of the few stores that do women's alterations free of charge," says Buggee.
They don't leave out boys to men either, according to longtime customer Laurie Brecher. "Barry and Rick have done multiple re-alterings for my sons as they have grown and at no cost," says Brecher.
Along those lines, FB sees opportunity differently when new inevitably gives way to gently used and even less so. "They provide ways to recycle and refurbish a wardrobe – something lost in an era of large stores and online purchases," says Brecher.
Of course, Family Britches makes online shopping available, and while service minded in design like the Brick and Mortar model, Buggee and Mishkin know a sense of urgency can be needed at a moment's notice. Brecher can attest to that and is very comfortable speaking for her community.
"They always go above and beyond what is expected. I am certain there would be an endless tribute were we all asked to recount memories of FB stepping in to the rescue," she said. "A personal delivery to a home on the eve of a bar mitzvah, a search for a hard-to-find out-of-style item for a special performance, and if their endless supply of choice isn't on the floor, they will find it."
"Unsurpassed service with such heart and soul," she spun an apt tagline that might actually make these modest and committed mainstays blush.
At the same time, these professionals are not immune to the appreciation and take special pride in how Chappaqua has conveyed a sense of having one less thing to worry about when putting together family events. Maybe sending us a picture or a note of gratitude on how good everyone looked, says Mishkin, "they often express that we made it easier because they knew they were in good hands."
Those stories spanning several generations now, Barry and Rick certainly enjoy the memories. But both know the passion that still drives them is really in step with the front door swinging open today. "We really live in the moment," says Mishkin.
Still, there's no way to deny all the years that have passed, while those original children who now bring in their children and possibly grandchildren must make them regrettably wonder where the time went.
Or maybe not? "It doesn't make us feel old. It makes us feel young because we're still here, doing what we love doing," concludes Buggee.
Please Like My Page on Facebook