Coco Chanel: The designer who allowed women to be stylish
Creator of unmistakable jewellery, handbags and fragrances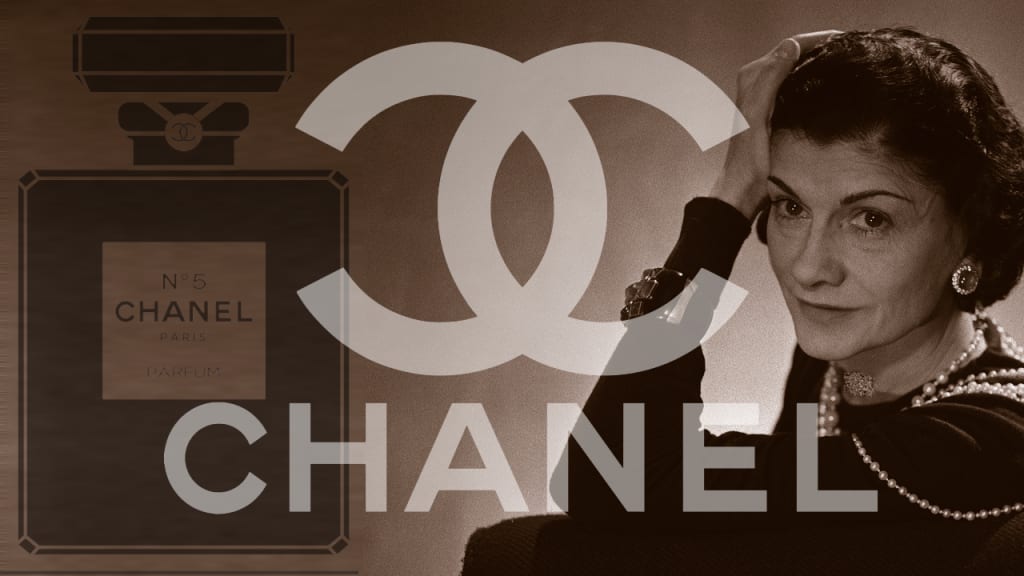 It was 138 years ago today that possibly the most influential woman of the last century was born.
A revolutionary of society as well as fashion, Coco Chanel came from nothing to become arguably the most significant woman of her age, tearing down stereotypes and leaving a lasting legacy on women's fashion that has survived long after her death on 10 January 1971 at the age of 87.
The founder and namesake of the Chanel brand, she was credited in the post-World War I era with popularising a sporty, casual chic that liberated women from the constraints of the "corseted silhouette".
A prolific fashion creator, Chanel extended her influence beyond couture, producing unmistakable jewellery, handbags and fragrances. Her signature scent, Chanel No 5, has become an iconic product and she is the only fashion designer on Time magazine's list of the 100 most influential people of the 20th century.
Born Gabrielle Bonheur Chanel on 19 August 1883 to a peddler father and impoverished mother in the French countryside near Saumur, Maine-et-Loire, she was abandoned at the age of 12 after her mother died of tuberculosis. Her father sent his two sons to work as farm labourers and sent his three daughters to the convent of Aubazine, which ran an orphanage. It was a stark, frugal life, which demanded strict discipline.
But sometimes things have a way of turning out for the best, because it was at the orphanage that Chanel learned to sew. Then, at the age of 18 and too old to remain at Aubazine, she went to live in a boarding house for Catholic girls in Moulins, where she began working as a seamstress.
To earn extra money, Chanel started singing at the local cabaret, La Rotonde, which was frequented by young cavalry officers. Her role was to entertain the audience between star turns and the only money she earned came from the plate that was passed around.
Her repertoire was also limited and she only performed two songs, Ko Ko Ri Ko and Kike Roo Coco, which earned her the stage name, Le Petite Coco. The name stuck... and she was no longer Gabrielle Bonheur Chanel, simply Coco.
Her juvenile allure and onstage presence brought the young officers flocking, including polo-playing millionaire playboy Etienne Balsan. Enchanted by her wit and charm, his relationship with Chanel would change the trajectory of her life.
In 1906, at the age of 23, Chanel started an affair with the ex-cavalry officer and heir to a textile fortune, who lavished her with expensive jewels.
For the next three years she lived with him in his chateau near Compiegne and Balsan's wealth allowed Chanel to cultivate a decadent social set who revelled in partying. It was a lifestyle of self-indulgence but in her spare time she began designing hats.
Another big turning point came three years later when she attended a horse race with Balsan, her arrival stirring a huge flurry of whispers as she appeared in one of his ties, donned an abandoned coat belonging to one of his friends, and topped it off with one of the boater hats she'd designed.
Amused and intrigued by her bold style, Balsan decided to provide her with a small room in his chateau to encourage her hat-making hobby. But Chanel didn't see her creations as a hobby, to her it was her life's calling and she wanted to start her own business.
But with no money of her own, she needed an investor and luckily she happened to know a very wealthy man, one of Balsan's closest friends, who could help her do just that. His name was Captain Arthur "Boy" Capel, an English aristocrat who soon became the love of her life.
In 1910 they began an affair, Chanel left Balsan, and the couple moved to Paris. Though saddened, Balsan was at ease with Chanel running off with his friend and in partnership they financed her first business.
The small millinery store at 21 Rue Cambon, Chanel Modes, made simple, yet elegant, hats, with Chanel prioritising function over decoration. The hats soon caused a citywide sensation and, worn by the most famous French actresses of her generation, her reputation grew.
A romantic getaway with Capel took Chanel to Deauville and she soon persuaded him to finance her first boutique there. The doors opened in 1913 and introduced a collection of sportswear. Her premier line was mostly made from jersey, a soft and stretchy material used in men's underwear. Chanel's jersey garments caught on quickly and changed everything in women's fashion.
Chanel's first couture collection was designed solely by women and didn't feature ruffles or ribbons. Her collection was simple, stylish, and best of all, her designs were functional.
But when World War I erupted in the summer of 1914, Chanel realised resources were becoming increasingly scarce and having the latest pieces from a high-fashion designer would be the last thing on anyone's mind. She had to think quickly, but carefully. As Europe's men left to fight a violent war, women stepped into the labour force to help bridge the void.
Working in a factory wasn't easy and women's traditional wardrobes were impractical to wear with all their extra fabric and embellishments. Using her signature jersey fabric, Chanel came up with a breakthrough design.
She created a small collection of jersey day-wear that was functional and practical for a woman in the workforce. The dress was shorter than average skirts of the day, reaching just below the knee. They were tailored for a slim fit, didn't require a corset and were easy to move in.
The jersey dress was a hit. Chanel had turned wartime scarcity into profit and found her niche. Her jersey dresses sparked a revolution in women's fashion and by the 1920s Chanel was a household name.
By the end of the decade her business was reportedly worth millions and employed more than 2,000 people, not only in her couture house but also in a perfume laboratory, a textile mill, and a jewellery workshop.
Among her now-classic innovations were the Chanel suit, the quilted purse, costume jewellery, and the "little black dress".
The financial basis of this empire was Chanel No 5, the phenomenally successful perfume she introduced in 1922 with the help of Ernst Beaux, one of the most-talented perfume creators in France.
It has been said that the perfume got its name from the series of scents that Beaux created for Chanel to sample, she chose the fifth, a combination of jasmine and several other floral scents that was more complex and mysterious than the single-scented perfumes then on the market.
She partnered with businessmen Theophile Bader of the Galeries Lafayette department store and Pierre Wertheimer of the Bourjois cosmetics company, who both agreed to help her produce more of her fragrance and to market it in exchange for a share of the profits. After signing a contract wherein she received only 10 per cent of the royalties, Chanel enacted a series of lawsuits in the ensuing decades to regain control of her signature fragrance. Although she was never able to renegotiate the terms of her contract to increase her royalties, Chanel nonetheless made a considerable profit from the perfume.
She also created a line of makeup comprised of red lipstick, nail polish and suntan oil. Chanel coined the term and concept "fashion statement". Chanel was a living legend and the House of Chanel was her temple. She was practically royalty.
If being a fashion icon wasn't enough, Chanel dated the Duke of Westminster, Hugh "Bendor" Grosvenor. Enchanted by her confidence and character, the duke sent her love letters, fruit and flowers. It was through their courtship that she socialised with the friends of royalty and met Winston Churchill.
But the international economic depression of the 1930s had a negative impact on her company and the outbreak of World War II led her to close her business. She fired her workers and shut down her shops. During the German occupation of France, Chanel got involved with a German military officer, Hans Gunther von Dincklage. She got special permission to stay in her apartment at the Hotel Ritz. After the war ended, Chanel was interrogated about her relationship with von Dincklage, but she was not charged as a collaborator. Some have wondered whether Churchill worked behind the scenes on Chanel's behalf.
While not officially charged, Chanel suffered in the court of public opinion. Some still viewed her relationship with a Nazi officer as a betrayal of her country. Chanel left Paris, spending some years in Switzerland in a sort of exile. She also lived at her country house in Roquebrune for a time.
At the age of 70, Chanel made a triumphant return to the fashion world in 1954. Although she first received scathing reviews from critics, her feminine and easy-fitting designs soon won over shoppers around the world with her highly copied suit design: a collarless, braid-trimmed cardigan jacket with a graceful skirt. She also introduced bell-bottomed pants and other innovations, while always retaining a classic look.
Americans fell in love with Chanel and her designs. They were simple, elegant and perfect for the working woman. Chanel arrived and was ready to dress the American people. She was revered by celebrities and the public alike. She had once again become a fashion icon, only this time, she was twice as successful as she was in her heyday in Paris.
In 1969, Chanel's fascinating life story became the basis for the Broadway musical Coco, starring Katharine Hepburn as the legendary designer. Alan Jay Lerner wrote the book and lyrics for the show's song, while Andre Previn composed the music. Cecil Beaton handled the set and costume design. The show received seven Tony Award nominations, and Beaton won for Best Costume Design and Rene Auberjonois for Best Featured Actor.
Coco Chanel died in 1971 at her apartment in the Hotel Ritz. She never married, having once said: "I never wanted to weigh more heavily on a man than a bird." Hundreds crowded together at the Church of the Madeleine to bid farewell to the fashion icon. In tribute, many of the mourners wore Chanel suits.
A little more than a decade after her death, designer Karl Lagerfeld took the reins at her company to continue the Chanel legacy. Today her company is held privately by the Wertheimer family and continues to thrive, believed to generate hundreds of millions in sales each year.
About the Creator
From Covid to the Ukraine... nothing is as it seems in the world. Don't just accept the mainstream brainwashing, open your eyes to the bigger picture at the heart of these staged productions.
JOIN THE DOTS: http://not.wildaboutit.com
Reader insights
Be the first to share your insights about this piece.
Add your insights