Best Women's Underwear for Every Occasion
Women's underwear: you have to wear it everyday. Why not make it at least fun, exciting and comfortable?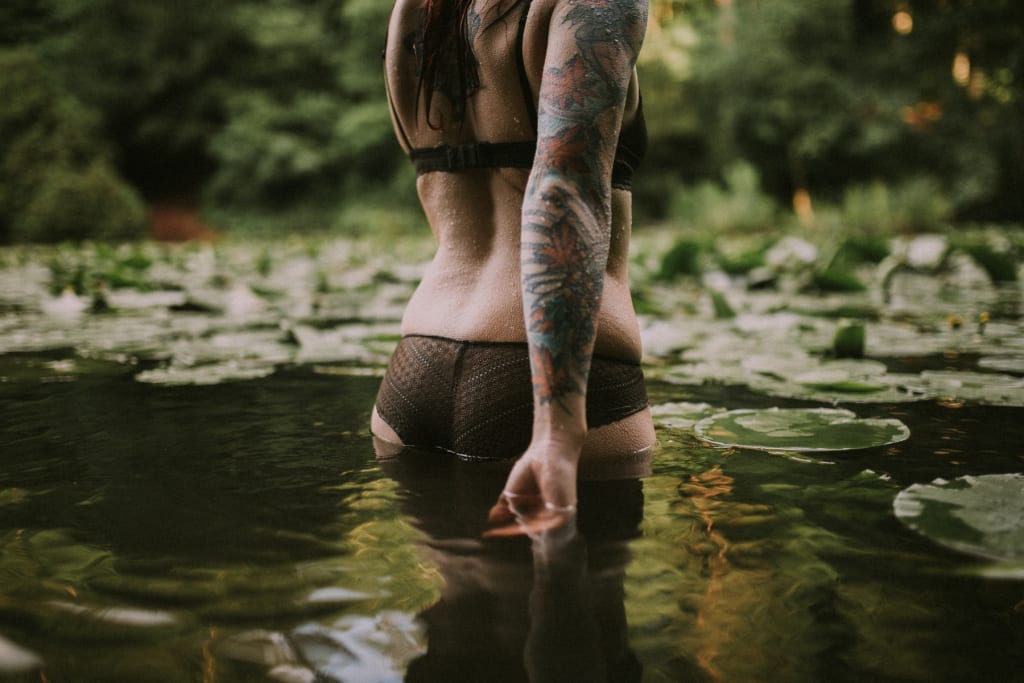 Women's underwear comes in a variety of shapes, sizes, fabrics and fits. And, unfortunately, we generally always need at least one variation of each one of those shapes, sizes, fabrics and fits in our closets.
Let's face it. You wouldn't wear the underwear you wear on a first, second or third date, on the second day of your period, and vice versa. You can't wear your jogging underwear with your skin-tight, kill 'em pencil skirt that you would wear to your job interview. You likely will pass on wearing your lace thong from one of the best new lingerie brands while you're sick in bed—unless it makes you feel better about yourself, in which case, go ahead. But the point is—you're going to need a lot of women's underwear over your life, so here are some of the best to just go ahead and buy now.
When you're ready to go to bed, but it's just too hot out, and you can't stand the thought of slipping on your fuzzy pajamas bottoms, and really all you need is for your landlord to come fix the AC… that's when you forgo the pants and just wear these little boy shorts.
Made out of cotton, they give you enough room to breathe and get some air down there, but they also give you plenty of coverage, in the event that you want to leave the window cracked without feeling slightly awkward about it, or in case you have a roommate who happens to pop their head in at inopportune times. The little lace accent at the top leaves you feeling pretty and the price tag makes your wallet feel pretty, too.
When you and your boyfriend have a weekend of Netflix and chill planned, and all you want to do is sit on the couch eating takeout, watching your fav shows and stopping occasionally for a brief make-out session (or more), these are the women's underwear you want to have in your arsenal.
These cotton Calvin Klein thongs are just the right amount of sexy, sporty and comfortable to give you the ease of movement you want, and make you feel casually seductive as well. Plus, if you ever do decide to get off the couch and go somewhere, they're perfectly comfortable with a pair of jeans, no panty lines required.
When you really do need to go commando for the sake of the outfit, but you'd really rather not, that's when you go with the Commando brand. These no show women's underwear leave panty lines in the dust. There are several different cuts, but the thong variation is the best way to go to ensure ultimate coverage with no lines whatsoever. Plus, the colors are pretty bland, so that means you can wear them with a white dress, no problem.
Really, most women's underwear goes with jeans, but if you're going out with the gals or just want to look a little extra pretty, without anyone knowing why, just choose a cute pair of cheeky undies.
Aerie offers some great cotton bikini and "cheeky" varieties that have cute sayings, designs and lace trim with little bows, to make getting dressed a little more fun in the morning, even if you're just wearing jeans and a t-shirt. After all, there's nothing wrong with being a little casual.
Really, would you consider wearing anything other than a lace thong for date night? The ultimate date night go-to, lace thongs are the world-recognized sexiest option of underwear. You can find them in just about any color or design, from bright neon pink to zebra or leopard print, with cute embroidered sayings on the lace to sparkles or gemstones. However, sometimes a more subdued look may work best in your favor, and you can't go wrong with a sophisticated black lace thong to go along with your little black dress. You can thank us later.
Okay, so you can't just have a plethora of black lace thongs to wear on date nights. Eventually, after a number of date nights with the same guy, you'll want to mix it up a little bit and that means buying lingerie you'll both love.
The perfect way to do so? Add this Eberjey thong into the rotation. The lace is still there, but you have a few added extra touches, like a cute bow and ruffles around the thighs, for a fanciful surprise.
Sometimes, you really do just want comfort only. The boys and their tastes can hit the road—you're pleasing only you tonight.
Aerie's high waisted boybriefs do the trick, with no messing around when it comes to comfort. These women's underwear are made from the company's signature Real Soft fabric, which is unlike anything you've ever felt in a women's underwear before. Plus, if you've never worn high rise, you'll be pleasantly surprised at the overall extra level of comfort these provide.
Periods and women's underwear sometimes seem to be mortal enemies. After all, how many of us don't have a sad stack of panties in our drawers that have fallen victim to leaks and surprise attacks? They also can be best friends. Sometimes a comfy pair of underwear can make us feel better about the cramps, bloating, and the fact we're bleeding out of our bodies, but still alive. Go women!
Don't lose a favorite precious pair of undies to your menstrual cycle again, by going with a cotton option that provides full coverage, front to back. Plus, these cotton briefs come in black, meaning fewer staining mishaps to watch out for.
Skip the Spanx for now and add a little shaping power to your wardrobe via your underwear instead. These tummy-tucking women's underwear shape your figure with a high waist to provide extra tummy support. The high leg openings add some extra comfort and the lining ensures the extra fabric doesn't become bunched or stretched out in an uncomfortable fashion.
Sometimes you have a killer dress that requires you to lose a few pounds and sometimes you have a very limited amount of time to do so. This is when you pull out the Spanx and these high waisted women's underwear are, according to some, life-changing.
The OnCore High Waisted Briefs have practically bottom to bust coverage, to flatten out your belly. Plus, it even comes with removable straps, in case you want to turn this pair into a full-on bodysuit. Hey—if it works, it works.