Before Ivy Park, There was House of Dereon
Before Beyonce's athleisure fashion line Ivy Park dominates the fashion world, there was House of Dereon. If you were around the 2000s, you would remember Beyonce had called "House of Dereon".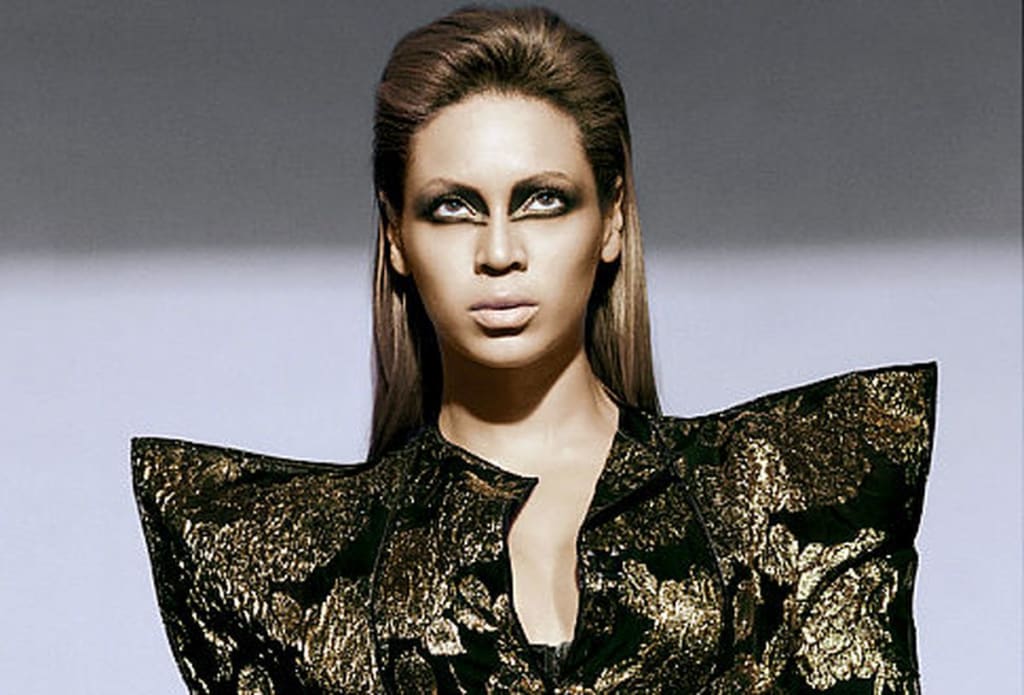 Beyonce
Before Beyonce's athleisure fashion line Ivy Park dominates the fashion world, there was House of Dereon.
If you were around the 2000s , you would remember Beyonce's first fashion line House of Dereon. House of Dereon was founded by singer Beyonce and her mother Tina Knowles to Until Dereon was accused of their fashion line oversexualizing young girls and has lost a lot of interest from fans until it was discontinued in 2012.
Here's what happened to House of Dereon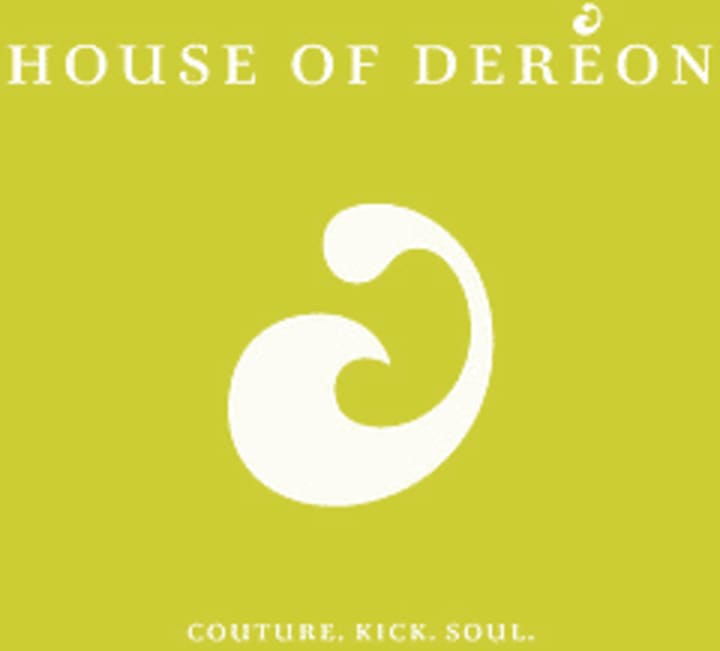 Before Beyonce was Beyonce, there was Agnèz Deréon Beyincé, mother of Tina Lawson and granddaughter of Beyonce Knowles, she was Louisiana native seamstress in her time and passed on her fashion techniques to her daughter Tina. She passed away in 1980 before her granddaughter Beyonce was born.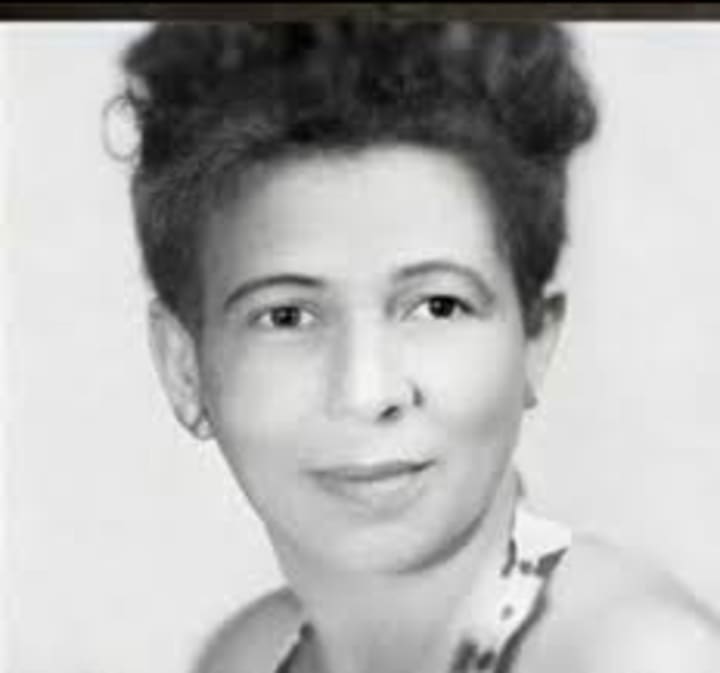 I'm not going to lie Agnez Dereon Beyincé (Beyoncé Grandmother)looks just like actress Maya Rudolph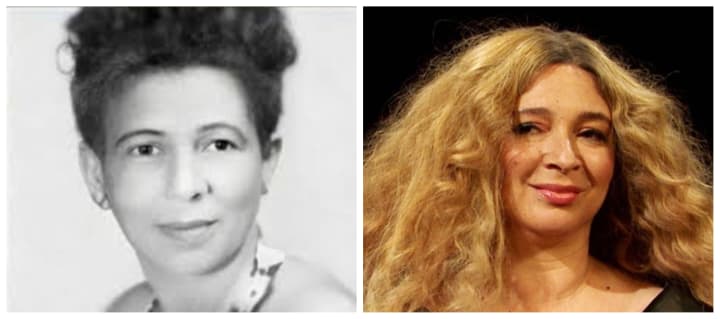 Who knows Beyonce and Maya might be distant cousins!!!! Just saying...
During the early days of Destiny's Child, Beyonce's mother Tina designed all the outfits and her daughter's outfits when she went solo.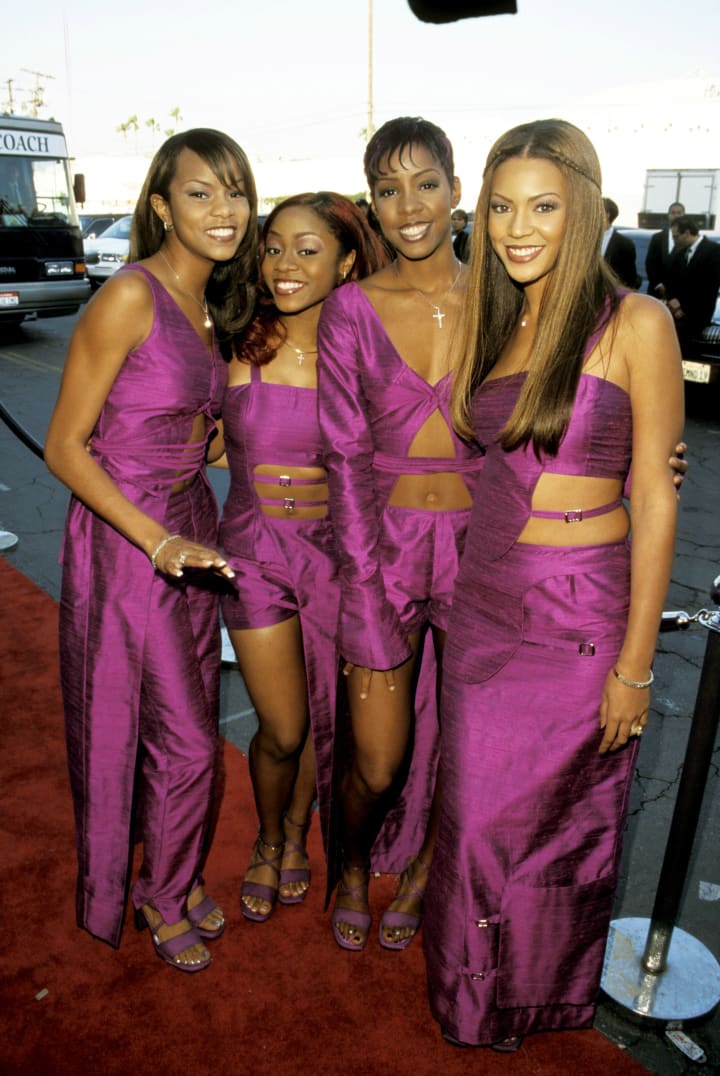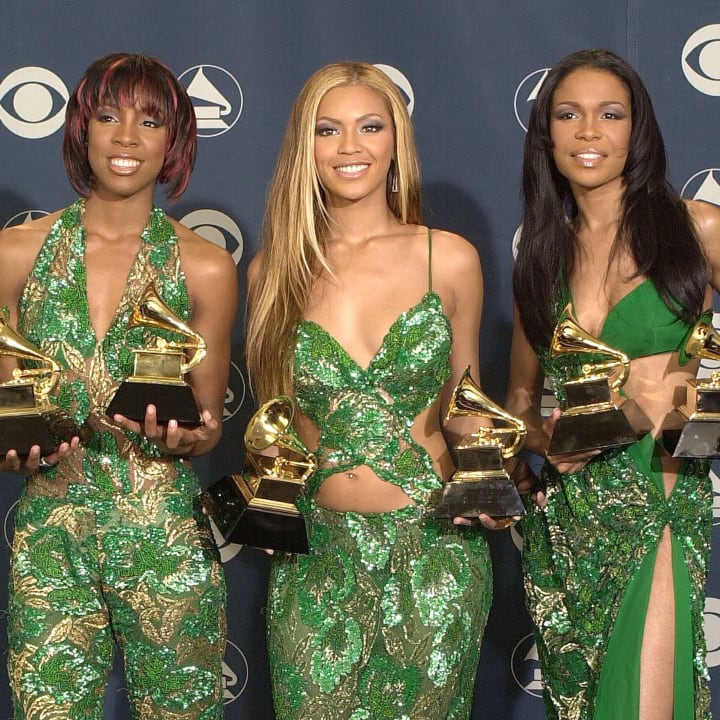 After Beyonce has made successful albums like Dangerously in Love and B'Day, she wanted to venture into the fashion industry but didn't want to do it alone.
Beyonce and her mother Tina launched their fashion line "House of Dereon" in honor of Agnez in 2006. The line casual wear, such as sweatpants, jeans and embroidered hooded sweatshirts for women, juniors, and girls. The clothing mixes hip-hop influences, such as its use of denim, with ultra-feminine flourishes like embroidery and ruffles. In an interview with Ebony magazine, Beyoncé said:
"I love the clothes from the '70s, my mother's clothes. I love clothes from the '40s, my grandmother's style, so elegant. We wanted to take elements from my grandmother's legacy—the beaded lace, lush colors, fine fabrics—and mix them with clothes from my mother's generation and my generation."

Beyonce on Ebony Magazine
Beyonce and Tina helped designed and approved of the fabrics, texture, ruffles, and logos for their line.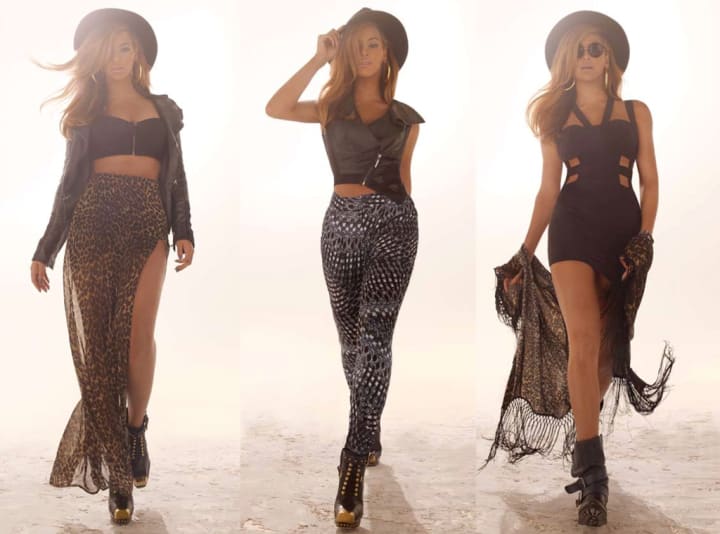 Beyonce and Tina would promote their clothing line on the Oprah Winfrey Show and Tyra Banks show.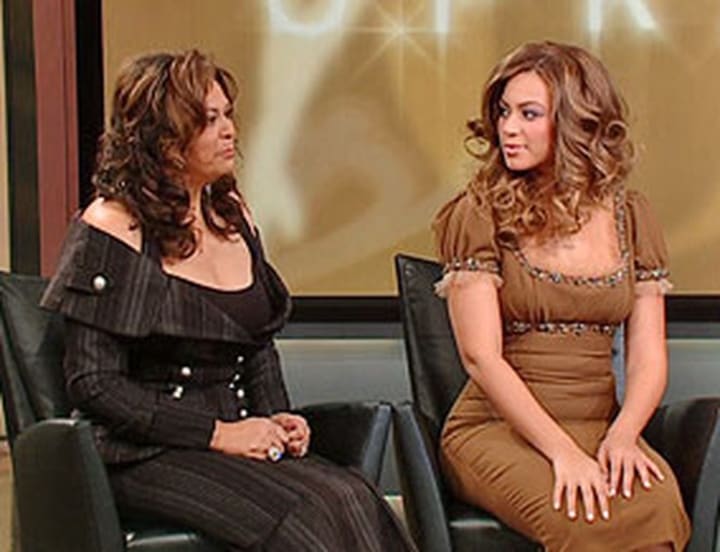 In 2011, her line has made runaway appearances in New York during the New York Fashion Week and London debuting the Autumn/Winter collection during the London Fashion Week.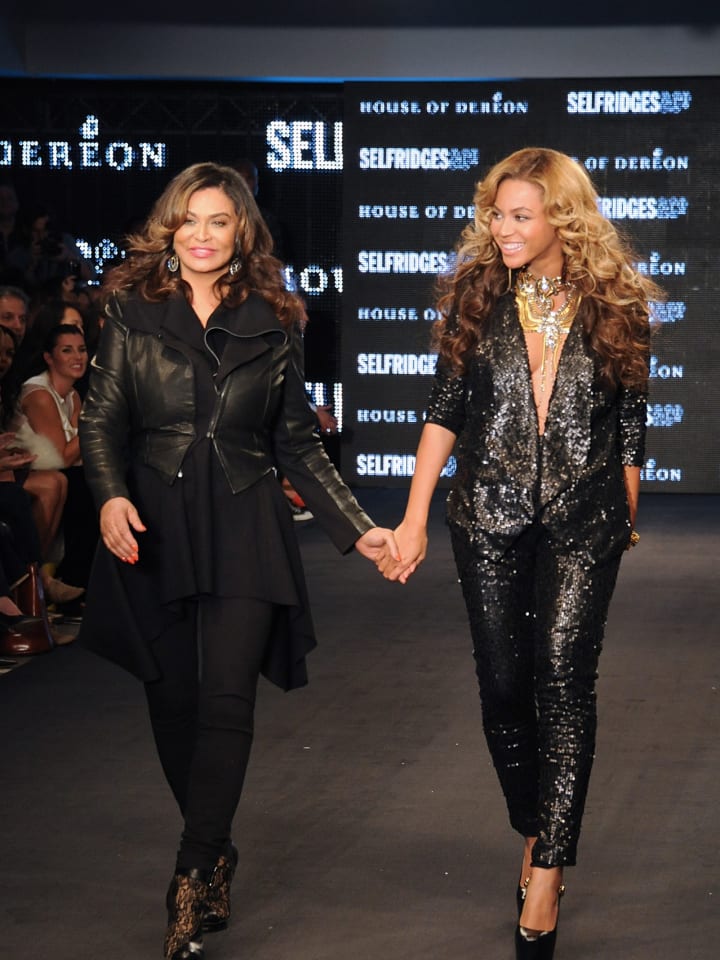 Her line was mentioned in two Beyonce singles"Got Me Bodied" and "Single Ladies"from her albums. Even rappers have mentioned her line on their songs like Septimius The Great, Lil Wayne, Yo Gotti, and The Game. Despite of the line becoming popular in the 2010s era and fans from Beyonce, it received a lot of criticism from fashion calling her line "Ugliest, cheapest-looking clothes I've ever seen." Another called it a bootleg version of Ed Hardy. If you look below on the photo, it does have some similarities to the Ed Hardy designs.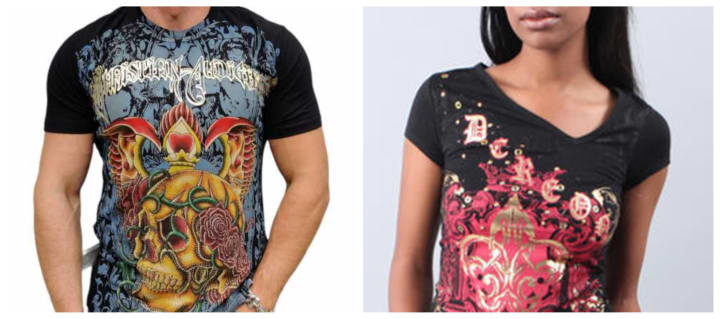 Another critic calls it the "House of Dead Wrong," saying the line is "laughable". Other critics call out girl designs "oversexualized" . In the "Dereon Girls Collection" poster, you can see young model girls dressed in the House of Dereon outfits with makeup on their faces and wearing high heels which honestly I can say as a parent it makes them look ridiculous wearing the heels and the makeup is big huge no-no. But the outfits doesn't deemed oversexualize. According to the poll online on the Washington Post website, it stated that 62% readers believe the advertisements oversexualize young girls.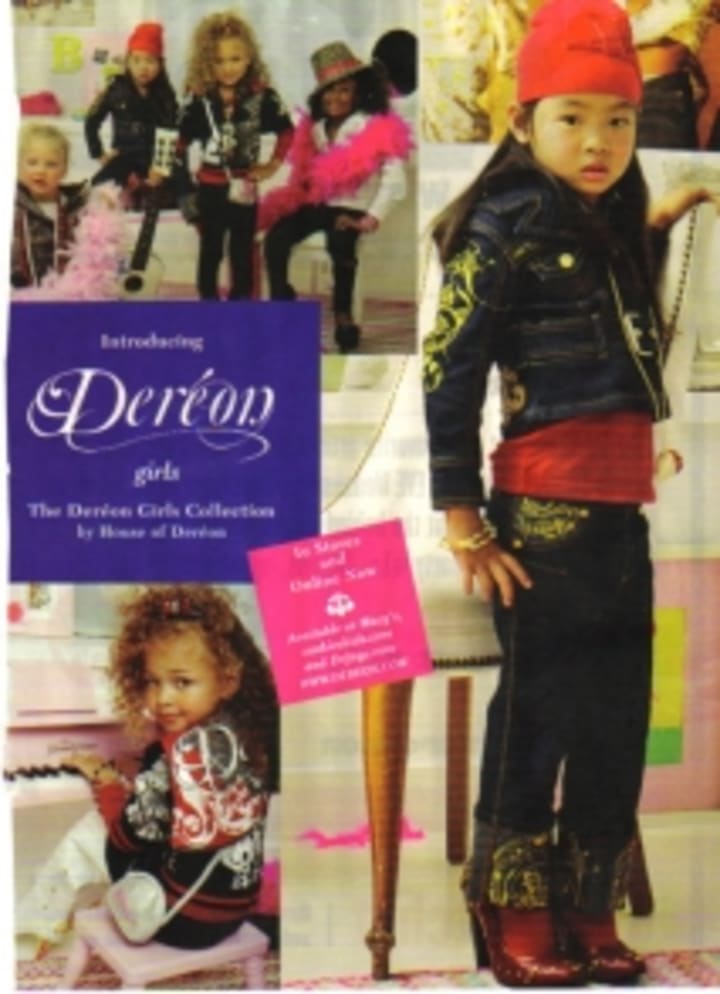 House of Deréon would be revitalized with new clothing designs that with chic ready-to-wear to more upscale sophisticated clothing. The brand also include a new design team with Tina still remaining as head designer until the line ended in 2012. Honestly, I grew up with this line I thought the line was interesting. I remember they used to be selling at Burlington store I actually bought the Dereon jeans before I thought it was cute until they don't fit me and I had to give it away. I remember when Burlington was selling the jackets and the cute jacket she wore on her music video "Irreplacable" it was selling and I wanted it so bad but it was sold out.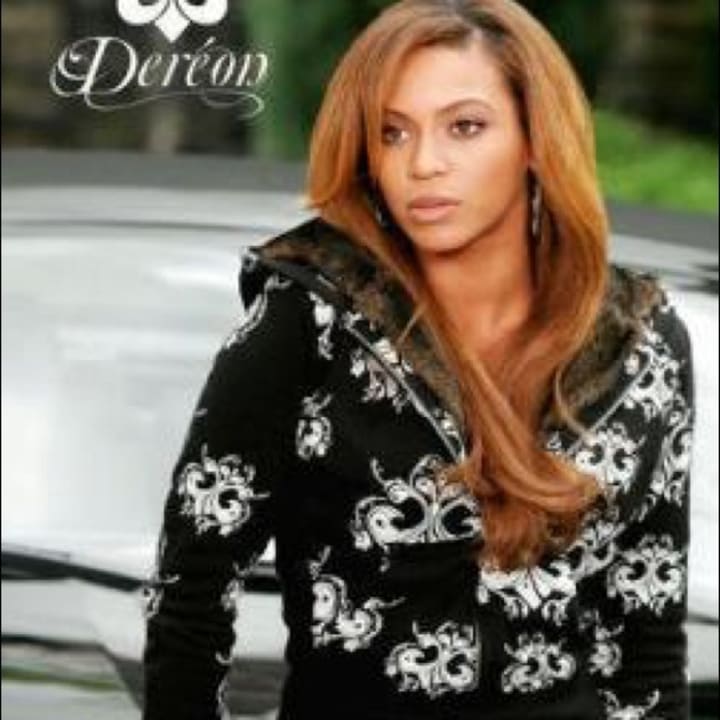 I'm not a fan of the Dereon t-shirts I actually thought they were ugly and cheap so the critics were right but the dresses were gorgeous so I would give her props for that.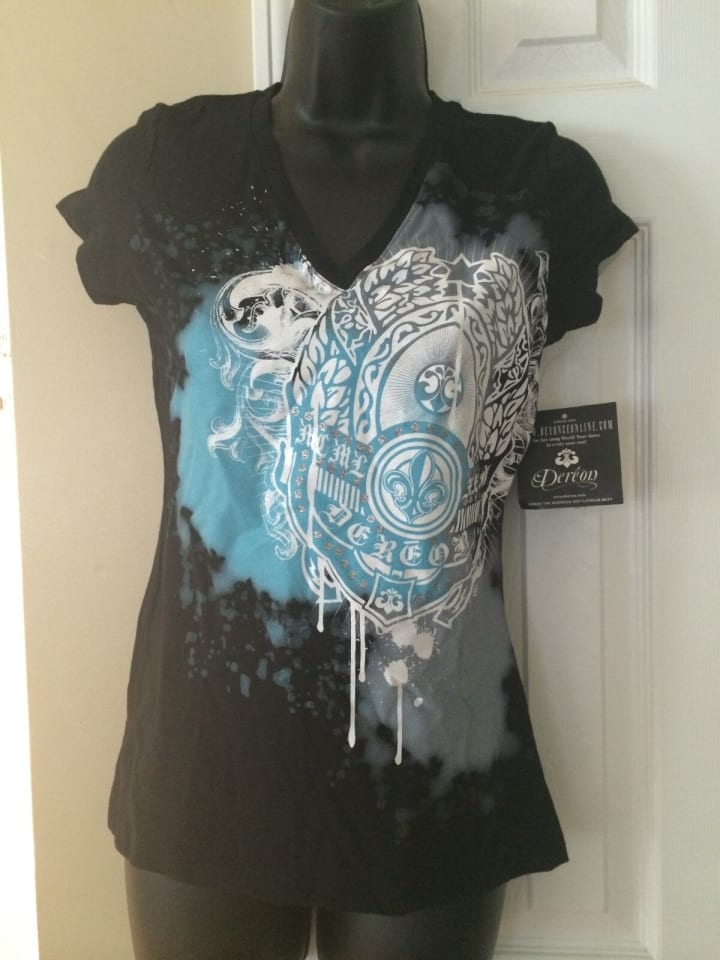 House of Dereon are now selling on Poshmark, eBay and Tradesy. Beyoncé created Ivy Park in collabrates with Top Shop in 2016 until she left after Phillip Green, billionaire owner of Topshop made allegations of sexual harassment accusations, bullying, and racial harassment.
Now she collaborates her line with Adidas.
Source
YouTube
Poshmark
Tradesy
https://www.beautyriot.com/fashion/10071-11-major-celeb-clothing-line-fails/3
https://www.cheatsheet.com/entertainment/what-happened-to-beyonces-first-clothing-line-house-of-dereon.html/
https://weafrique.com/agnez-dereon-is-beyonces-grandmother-here-is-all-we-know-about-her/