5 ways to perfect the Parisian Style
General Tips for Every Girl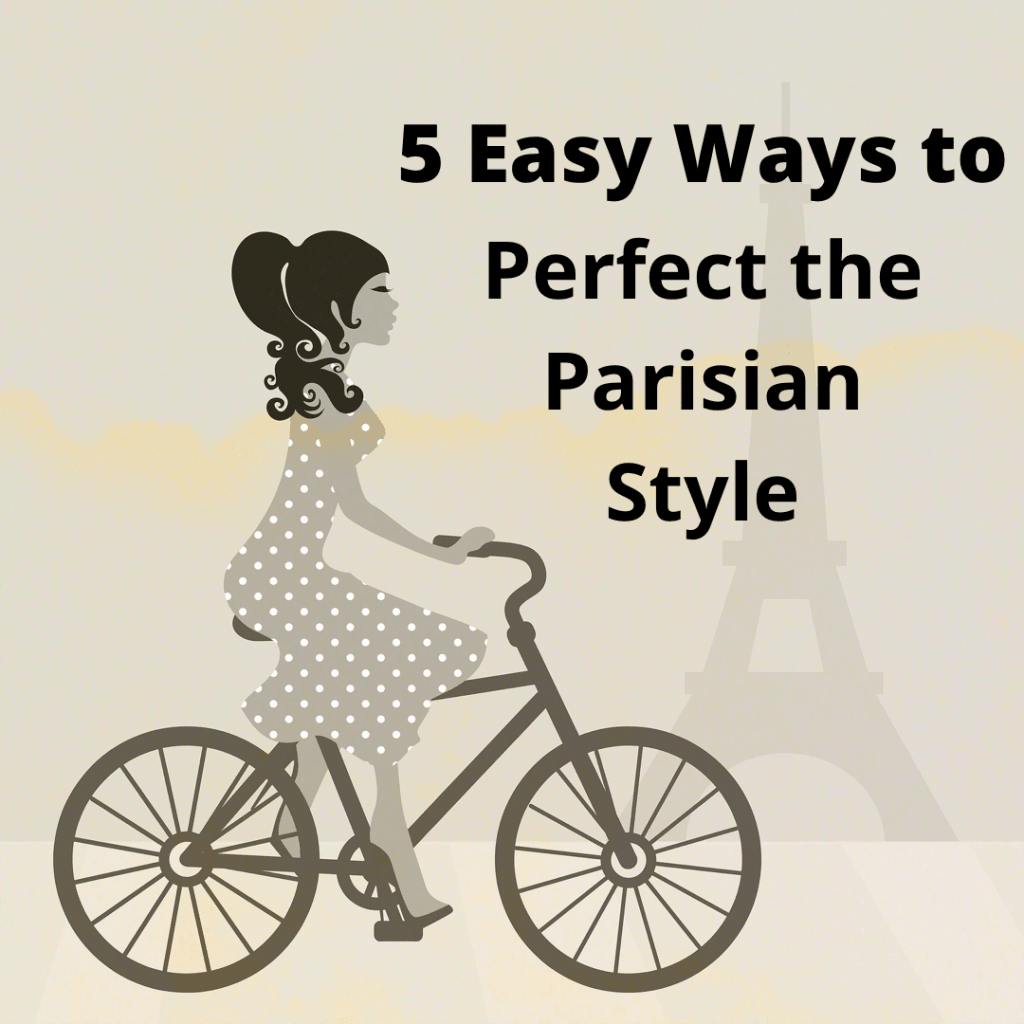 Image Credit: no-longer-here via Pixabay
The style of French girls has long been coveted with lots of conflicting information here, there and everywhere. The world is going crazy trying to get what they have when it's actually very simple, and I have cracked the code.
So right here and right now I am going to share five ways that you can incorporate the elusive French girl style into your wardrobe. P.s. They are super easy.
Number One: Skin. Let's start with what's underneath and something that you don't need to go shopping for. French girls care for their skin from a very young age. Their mothers teach them to look after their skin. What's great is it's never too late to get on the luminous skin band wagon.
Start by drinking plenty of water every single day. You need to be consistent. Hydration is your best friend so drink up.
Next cleansing. Cleanse your skin thoroughly morning and night and always use a moisturiser. Never… I repeat NEVER sleep with your makeup on.
When it comes to makeup however, less generally is more. Ensure you have a flawless base (hydration helps with this) and don't go overboard with think foundation. You are not a cake topping. Add makeup to your eyes or lips. Rarely would you do both up. Smudge your eyeliner with your finger for an undone smokey eye or use your finger to apply your lipstick in order to create a bitten, tinted lip kind of effect when you are using a red lippy. It doesn't need to be perfect if your skin is.
Number Two: Embrace your feminine side. French girls seem to have this edge that no one can put their finger on. But, could it be that they embrace what they have been given? They embrace their sexuality, they embrace their feminine being. A way they do this is by wearing feminine dresses, blouses and cardigans. Think florals, vintage and detailing. In summer we see lots of floral dresses and in winter we see dresses and or jeans with vintage feminine cardigans. It's all very feminine and all very chic. If shopping vintage then try places like eBay for a bargain or head to your local vintage and second hand shops.
Number Three: Jeans. They are a fashion staple in the French girls wardrobe, but don't expect to find skinny jeans amongst the many pairs that they own. Generally French girls lean more towards kick flare or slim fit/straight leg jeans when they are shopping for denim. The shapes tend to be much more flattering on the female figure and they don't give it all away in the first look. Think subtly sexy not flaunt everything you have sexy.
Team your jeans with some block heel boots or sandals and your ready to go.
Number Four: Bed Hair. Whether they have spent five minutes or an hour doing their hair the French girl wants you to think she 'woke up like this'. We are looking for tousled, sexy hair, not pretty and perfect ballerina hair. Ditch your straighteners, unless you are using them to give your hair some uneven waves. Better yet pop your hair in a topknot and go to bed with it. Take it out in the morning for textured undone hair.
Number Five: Avoid Trends. The fashion industry is huge. The French girl knows what's in style and what is not. But, the difference is that she is not a slave to the trends. The French girl instead will invest in classic timeless pieces that never go out of fashion whilst mixing their everyday wardrobe with a few on trend pieces. If animal print is the current trend then the French girl will incorporate a bag or belt whilst everything else is paired down and timeless.
-
French girls are confident in their own skin and style. So no matter what you decide to incorporate into your wardrobe remember that if nothing else. You can pull off any style as long as you have the confidence to do so.
Don't be afraid and just be you with French girl style.
——
Charlotte Fay is a writer and Poet from Kent, UK. You can find her on Instagram: @charlofay and her poetry books (Soul Insights & I've just had a baby) are available from Amazon in paperback and ebook.

Charlotte Fay
A Mummy and Wife from Kent UK. I'm a Poet, Author, Freelance Writer & Meditation Teacher. I enjoy reading and spending time with my son and family. Getting out into nature is a passion and I love France and all things French Style.
See all posts by Charlotte Fay →