French Girl Lifestyle Tips
For Style, Hair, Beauty, and Living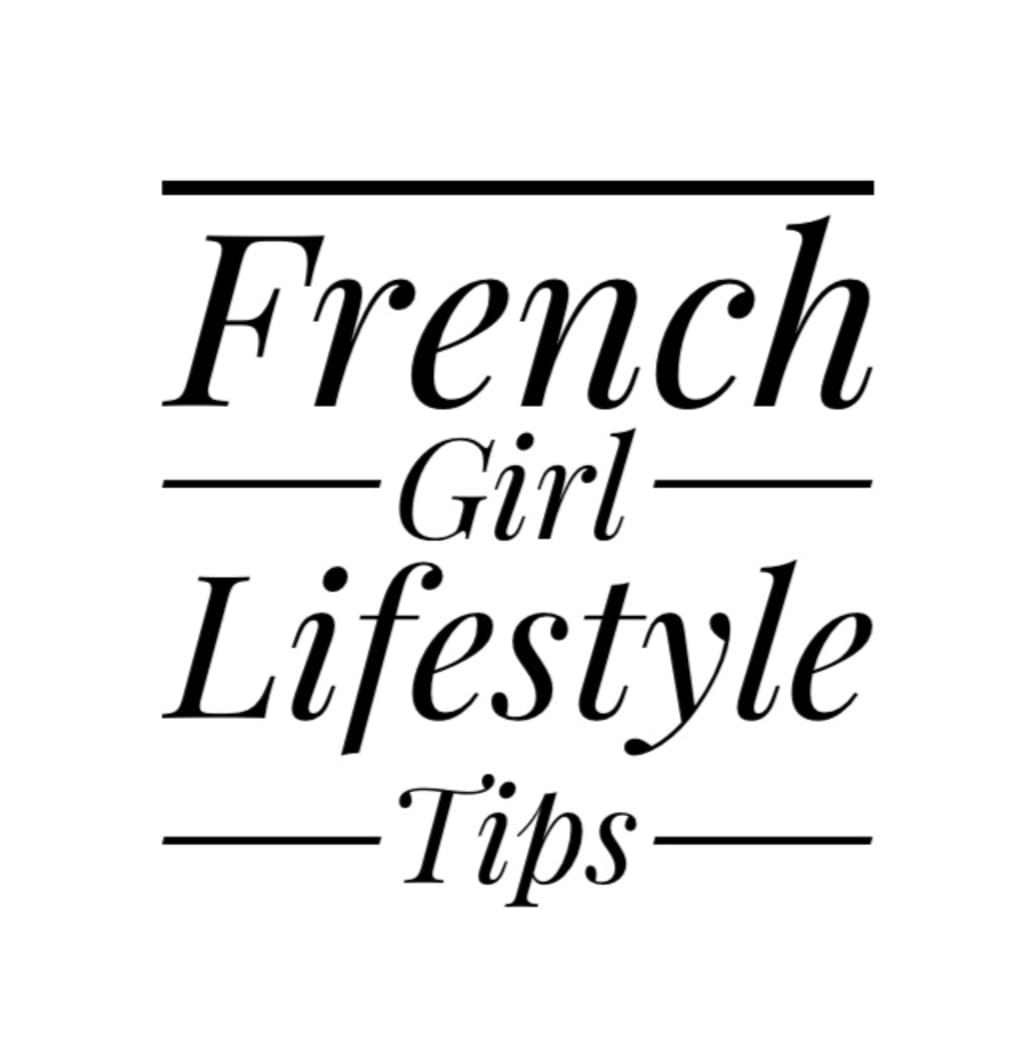 The French way of life continues to be the goal of many. From fashion to diets, the French seem to be leading the way. With books like How to Be Chic and Elegant by Marie Anne LeCoeur and French Women Don't Get Fat by Mireille Guiliano, we are slowly being given the tools to achieve that French Je ne sais quoi we are all looking for.
I have personally been interested in French style, fashion, and their history in general for many years and as well as reading books in these subjects I regularly spend time in France on holidays and days trips. In fact I love the country so much I hope to move there one day or at least have a holiday home there.
For now though I will settle for reading the books and integrating their way of life into my own here in the UK. It is because of this that I decided to share some more knowledge on the subject of living a more French girl lifestyle by way of general tips including clothing, hair, and beauty and lifestyle. To make it easier I have split these up into three sections you will find below.
I hope you enjoy these easy-to-integrate tips and have fun trying them in your own life.
Clothing/ Style
Choose quality over quantity. (Buy the best quality you can afford.)
Buy basics to build up a mix and match wardrobe (t-shirts, v-neck jumpers, jeans, white shirt, etc.).
Choose basic colours (Black, Navy, White, Grey, Beige and Red) because they go with everything and can therefore easily be mixed and matched.
Remember that comfort is sexy. Clothes should always be comfortable and fit properly.
Only wear a maximum of three colours at a time for that elegant and chic look. Otherwise you will have a more bohemian vibe.
Trust your intuition when shopping. If there's something telling you "no" then listen. If you don't love it, you probably won't wear it…
Mix masculine and feminine pieces (Man's tix jacket and a pretty feminine top underneath).
Have two budgets (70% for buying basics/ 30% for impulse buys).
Wear Black and Navy together because Yves Saint Laurent said it's ok.
Mix modern and vintage styles. Not only that, Vintage shopping can be super fun.
Hair & Beauty
Don't blow dry your hair, let it dry naturally.
Always remove makeup before bed. This is vital for good skin which is what the French are more concerned with.
Use a hair mask once a week and no conditioner. It will give your hair a better texture.
Don't wash your hair every day (next day hair is better).
Use a good age appropriate moisturiser (preferably anti-wrinkle). Again, it's all about the skin so choose the best one you can afford.
When applying makeup, do your eyes or lips (never both).
Avoid aggressive face and body scrubs that can damage skin.
Use nail cream before bed to keep nails looking beautiful.
Wear a little makeup every day. (Just for you)
Always protect your skin with SPF! (This is very important.)
Avoid touching your face. (This will help you avoid spots.)
Look after your teeth.
Find your perfect red lip shade (Oooh La La the signature French look).
Lifestyle
Drink plenty of water (it flushes out toxins and helps keep skin looking good).
Eat plenty of fruit and vegetables (the French eat very seasonally so check out your local farmers markets for fresh produce).
Eat small portions allowing you to eat more of what you enjoy. (Think balance, then you don't have to feel guilty about that pain au chocolat).
Get a little exercise.
Walk tall, keep your head up, and be comfortable and confident. (The French are comfortable in their clothes and skin.)
Eat organic when you can.
Cut down on sugar (the French are more about eating less sugar than they are about eating fat free).
A smile goes with everything.
The most important rule to remember when it comes to a more French way of life is "Keep is Simple." The French have mastered the art of simplicity which is probably why they always look so chic and elegant. When we remember the tips above, we can also integrate this simplicity into our own lives.