23 Fashion Brands You Can Find on Amazon
You'd be surprised at the many different fashion brands you can find on Amazon! From Lacoste to Versace to Dolce & Gabbana, get your credit card ready, because you no longer need to go to the mall to find your favorite luxury brands.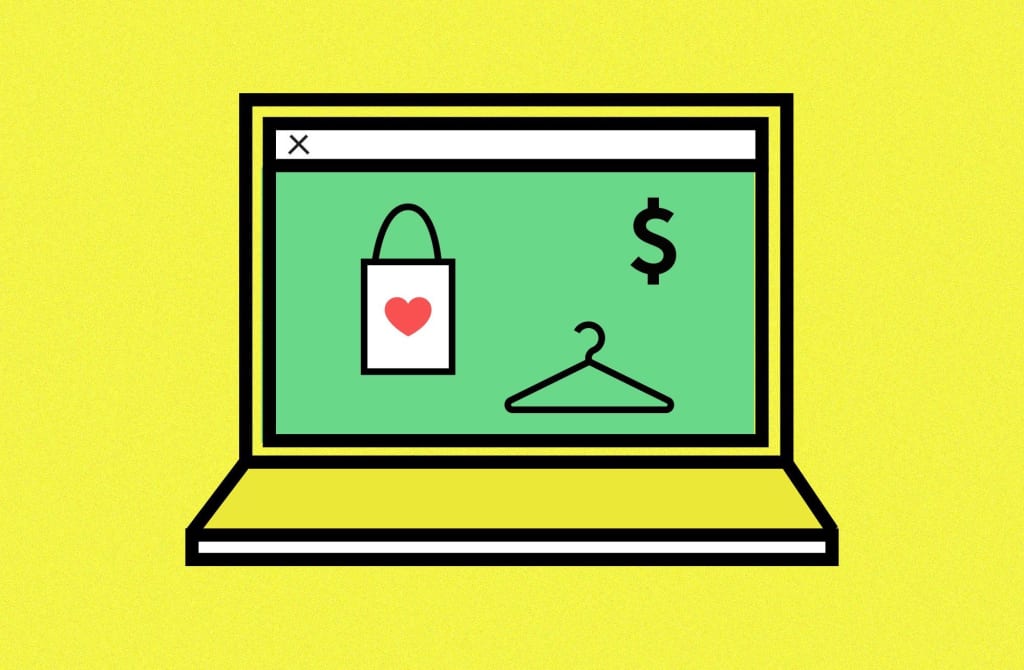 If you think Amazon is just a place to buy your most basic needs, it's time to start reimagining this online hub. Surprisingly enough, there are tons of fashion brands you can find on Amazon, and with Amazon Prime giving you the benefit of two-day shipping, this might be one of the best spots to shop for stylish clothing. We've done the leg work for you and found some of the best luxury brands that Amazon has to offer. From Kate Spade to Calvin Klein and many other brand names in between, Amazon has everything you need for gift and personal shopping. It makes it simpler than ever to get everything you need in one place.
This Calvin Klein bralette is an extremely popular item on the market today. It's been so for years because it provides you the simplicity of a sports bra, but without the tight and restricting discomfort. This bra is purely cotton and it is so comfortable!
One of the best fashion brands you can find on Amazon is J Brand. These cropped skinny jeans by J Brand can be dressed up or down for a cute look in any season. They also have rips around the knees to fit in with all of the other stylish clothing we see in fashion today. These are eligible for Amazon Prime, so you can get them at your door in no time.
Levi's is a well-known clothing company, and it is for good reason. This cute bomber jacket is a mix of faux leather with warmer wool blend sleeves. This will be a great addition to your fall or winter attire.
Guess is one of the luxury brands that many people want to add to their wardrobe of stylish clothing. Guess jeans, in particular, are a great purchase, and these light skinny jeans will fit any woman's curves. They are stretchy, comfortable, and the material is durable. When you buy luxury brands, you know your purchase will last much longer.
You might be surprised to find a luxury brand like Lacoste on Amazon, but here we are. You can buy items such as this women's short sleeve cotton t-shirt from Lacoste, which has a deep v-neck, a loose fit, and is made of soft 100% cotton material.
Another one of the fashion brands you can find on Amazon is Lucky Brand. They sell a variety of different items from shoes, to clothing, to jewelry, and more. This Lucky Brand one piece swimsuit has a unique design, as most of their items do, and will make you stand out by the beach or pool this summer. It also has some interesting cut outs, which keep it stylish even though it's a one piece, so it definitely becomes one of the best one piece swimsuits to buy.
Columbia is a well known outdoors brand for lovers of hiking, climbing, and chilly mountain getaways. This fleece jacket by Columbia is one of the best purchases you'll make on Amazon, because you can wear it all year round. Even on summer nights, you'll get chilly and want a classic fleece to slip on.
7 For All Mankind is one of the luxury brands known for their jeans. These high waist black jeans sold on Amazon are an excellent choice from their product line, because they will cover your stomach and make you feel comfortable in any outfit.
This crew neck sweater by Theory is an excellent item to add to your wardrobe for fall or winter. It is made of cashmere, so it will be super soft and keep you very warm. Theory sells clothing for men and women in chic designs.
Vince is a luxury fashion brand that you can find on Amazon to provide you with chic off-the-runway looks. The Warren sneaker by Vince has a thick sole and a plain black top. While it looks simple, this is what fashion models are wearing. It is a sleek and sporty design.
Armani Exchange is a very well known luxury brand. This women's leather jacket will be a perfect addition to any wardrobe. Having a leather jacket should be a token item in any woman's closet to create the perfect edgy look in fall or winter.
Surprisingly, you can find Dolce & Gabbana when shopping on Amazon. This luxury brand is well known all over the world. These Dolce & Gabbana sunglasses have a cute, cateye design to give you a sassy flare.
FRYE shoes are beautifully made and this brand is one that many hold in high esteem. These black FRYE combat boots are not going to be your typical cheap combat boots. They will be made of nice leather and will last for years. This will be a purchase well worth it, and it's even one of the most comfortable boots for walking all day!
Marc Jacobs sells everything from accessories to purses to designer clothing and shoes. This classic Marc Jacobs leather wallet is slim, but long enough to hold all of your necessities.
Joe's Jeans have become very popular, and these white skinny crop jeans will be the perfect fitted look for summer. They have a five star rating on Amazon, so they are a fan favorite, and it looks like they are worth the purchase.
Kate Spade is one the best fashion brands out there. You'll find they create beautiful purses, and this leather crossbody tote bag is a classic design from the luxury brand. This black and white bag will match any outfit, and you can hold it or wear it on your shoulder. It's a seriously cute and affordable bag you can buy on Amazon.
This black turtleneck by Michael Stars will be a great token item for any wardrobe full of stylish clothing. Every closet needs plain items to complement their more unique pieces. When you buy your simple pieces from luxury brands as well, you can be sure they'll last.
PAIGE is another one of the fashion brands you can find on Amazon, and these gray skinny jeans are an excellent pair of jeans that will add an interesting wash to the rest of your classic blues. They have a midrise fit and a lot of stretch, too.
Everyone fiends for a pair of Ray Bans sunglasses. There are many knock offs of Ray Bans, but when you buy from Amazon, you know you'll be getting a legit pair of Ray Bans to add to your closet accessories.
This black leather tote by Salvatore Ferragamo is big enough to hold anything you may need. Salvatore Ferragamo is a luxury designer, which you can buy on Amazon, and his purses will complement all of the stylish clothing in your closet.
These summer sandals by Ted Baker are perfect for any wedding or other event you might be planning to attend. With a square shaped heel, a knotted ankle strap, and a shiny finish, these shoes will shine all through the night.
Trina Turk has decided this cute ruffle, off the shoulder one piece bathing suit for anyone wanting to take on the summer in style. Trina Turk hAS reasonable prices that will still provide you with some of the most stylish clothing.
One of the most notable brands on Amazon is Versace. This watch provides all the glitz and glam that the luxury brand name is about. With this watch, everyone will know that you are wearing Versace, and they will have no idea that you bought it online at one of the most popular online stores.
I'm sure you're surprised at all of these fashion brands you can find on Amazon, but it's a great thing when all of your stylish clothing as well as your electronics, furniture, books, and more can be found in one online place. Shopping is now completely effortless, so enjoy!