10 Honeymoon Dresses for Under $100
With these honeymoon dresses for under $100 each, you don't have to break your bank to experience the time of your life.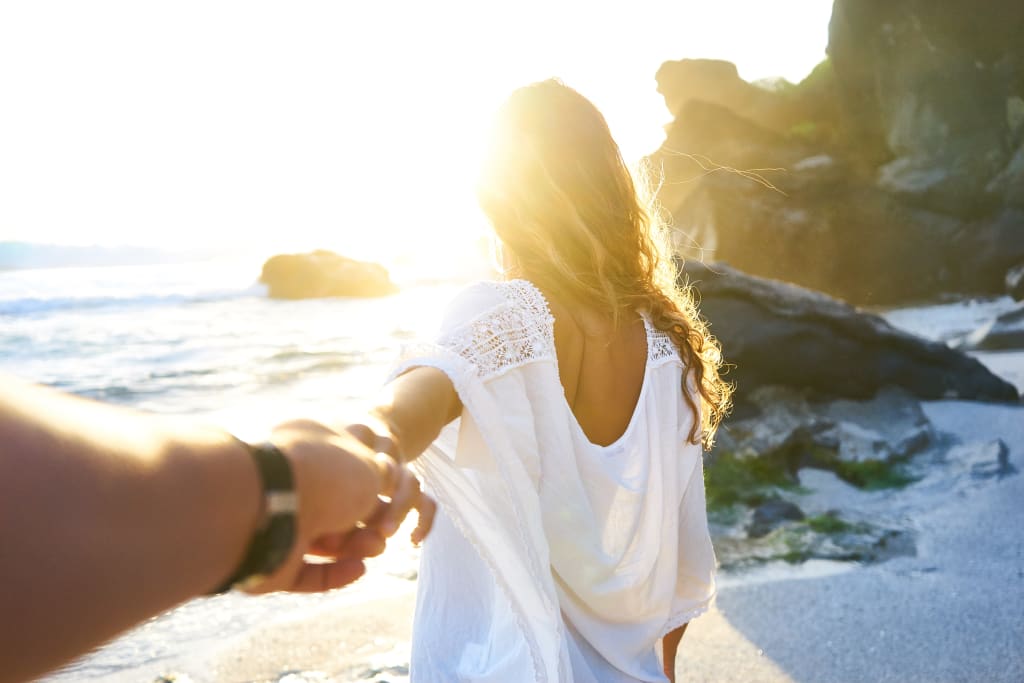 Photo by Yoann Boyer
Between the wedding dress, wedding expenses, honeymoon accommodations, and other travel expenses, most people don't have a massive budget for a new honeymoon wardrobe. But you can get some gorgeous, perfectly fit honeymoon dresses for under $100, which means you don't have to sacrifice your style on what should be one of the most glamorous, luxurious trips of your life. Your new spouse will love them, the camera will love them, your bank account will love them, and most importantly—you'll love them.
Free People has some of the loveliest honeymoon dresses for under $100, breezy pieces that are just perfect for exotic travels, that fit and flatter and look just right in the warm climates you'll be jetting off to.
This Sunbeams Mini Dress from Free People has just that kind of easy, breezy dress, which is easy to pack up in a small bag, and won't wrinkle or rumple on the way, so you can pull it out, put it on, and be ready to go on your romantic adventure the moment your plane lands, or days later — you don't want to be dealing with irons and steam baths when you should be out and about. After all, if you're going to any honeymoon destinations for nature lovers, you want to be ready to be out in the sun.
The Wildflower printed slip dress is another fantastic honeymoon dress for under $100 from Free People. This flowy, long, light number is perfect for a nice dinner in a tropical climate, a walk on the beach at sunset, or any other romantic adventure that awaits you on your post-wedding trip.
Dress it up with a pair of heels, or down with a pair of flip-flops, and you have a versatile, easy-to-pack dress that will suit all kinds of honeymoon locations. If the night gets cool, just toss on a sweater and carry on — don't let your wardrobe hinder what should be time devoted to your new, exciting marriage.
When it comes to cheap, quality fashion, ASOS is hard to beat. Just one example of the many honeymoon dresses under $100 that they offer is this gorgeous blue eyelet dress, which is sturdy enough to bear with you through packed suitcases and adventurous new locations while looking sweet and flowy without painstaking, time-consuming prep in the morning.
You want your honeymoon to be a time of love and adventure, not wardrobe concerns, ironing boards, or self-consciousness. A simple, sturdy dress like this fits the bill just right. Plus, you'll (hopefully) only wear your wedding dress once, but your honeymoon dresses don't have to be that way—these versatile pieces can be worn again and again, during your honeymoon and long after.
Another beautiful maxi honeymoon dress for under $100, this ruffle neckline maxi from LPA is perfect for a beach honeymoon, a romantic picnic, or even a day of long travel. It's machine washable and wrinkle resistant, so you don't have to worry about caring for your wardrobe while you're busy with travel plans and romantic getaways, and the lovely rose garden print will have you looking irresistibly sweet to your new spouse. You'll look right at home in any warm, tropical climate, and can always re-wear this dress to relive some of the most romantic days of your life.
When it comes to honeymoon dresses, simple is often the best way to go. You want to pick pieces that will travel well, without getting wrinkled and crumpled in your bag, that you can mix and match with different shoes, accessories, and outerwear to make sure you're ready for any honeymoon location, whether it's a stroll on the beach, a tropical cruise, or just a romantic dinner in a beautiful honeymoon location.
This ruffled, simple navy dress is just that kind of piece, something that can be easily dressed up or down, and tossed on straight from a bag or suitcase without ironing or steaming.
As sexy as it is sweet, daring as it is lovely, the Lantana Midi Dress from Privacy Please just screams "honeymoon." This is the kind of dress you'll want to make sure you have for the most romantic evenings of your trip, and you'll be sure to have your new spouse's eyes glued to you wherever you go.
The floral print makes it suitable for all kinds of warm locales, and you'll look and feel right at home in all your travels. But be warned—you probably won't be taking this one off yourself.
When you're choosing dresses, be sure to pick ones that you love the look of, but also ones that are meaningful to you. Perhaps one of these reminds you one of those homecoming dresses you bought or didn't buy? Or maybe they evoke memories of your prom dress? Choose the ones that bring back good memories.
Remind your new spouse of how great you look in a little black dress with this lacey affair from NY Collection at Macy's. The simple, subtle lace makes is reminiscent of a traditional wedding dress, but the shorter cut makes it perfect for a romantic getaway to a warm, tropical location—in other words, a perfect honeymoon dress for under $100.
This dress is perfect for a romantic dinner, cruise, brunch, or any other date or excursion you might want to enjoy during this exciting time. If you're brainstorming what the most romantic things to take on your honeymoon are, definitely add this dress to the list.
There are several reasons to go for flowy, open dress constructions on your honeymoon: first, a breezy dress like this one will keep you cool in the warmest honeymoon locations. Secondly, a simple halter dress like this can be tossed on over any underwear or swimsuit, making it a versatile option for all kinds of travel and use.
And finally, one thing many people forget to account for in their honeymoon preparation is the delicious food you'll be enjoying: frankly, you want to make sure you have some clothes that allow your stomach to expand freely. Not as sexy as the rest of the honeymoon maybe, but worth bringing.
Another dress that will keep you cool in the warmest honeymoon locations is the Willow Dress from BEACH RIOT x REVOLVE. The bright yellow color makes it vibrant and lively. It shows that you're ready to take on whatever adventures come your way on your romantic honeymoon, while the flowy, short cut and thin straps combine with the light color to keep you cool against the most glaring suns and humid days.
This dress is especially perfect for warm walks on the beach or tossing on over a swimsuit in case you'd like to jump in the water or go out on a boat. Whatever you end up doing, you'll be doing it comfortably and stylishly in this beautiful, simple dress. This is a steal, especially for dresses under $100.
A final honeymoon dress for under $100, the Cold Shoulder dress from J.O.A. has the perfect look of a tropical vacation—it just belongs on a boat or a romantic dinner at an outdoor pavilion. The ruffled top gives it a sweet, soft edge, and the subtle ivory and blue colors make it a versatile option that you can match with all kinds of accessories and outerwear. Plus, the sturdy construction means you can pull it out of a suitcase at any point of the trip, without worrying about it getting too wrinkled or crumpled to wear wherever and whenever you go.
If you're looking into getting the best deal on your honeymoon, definitely budget for some affordable, beautiful fashion. It's not hard to look amazing, take a ton of gorgeous photos that you'll admire for a lifetime, and do it all without breaking the bank.