Tips for Getting the Best Deal on Your Honeymoon
Play it smart and you can get the best deal on your honeymoon at every point of your adventure.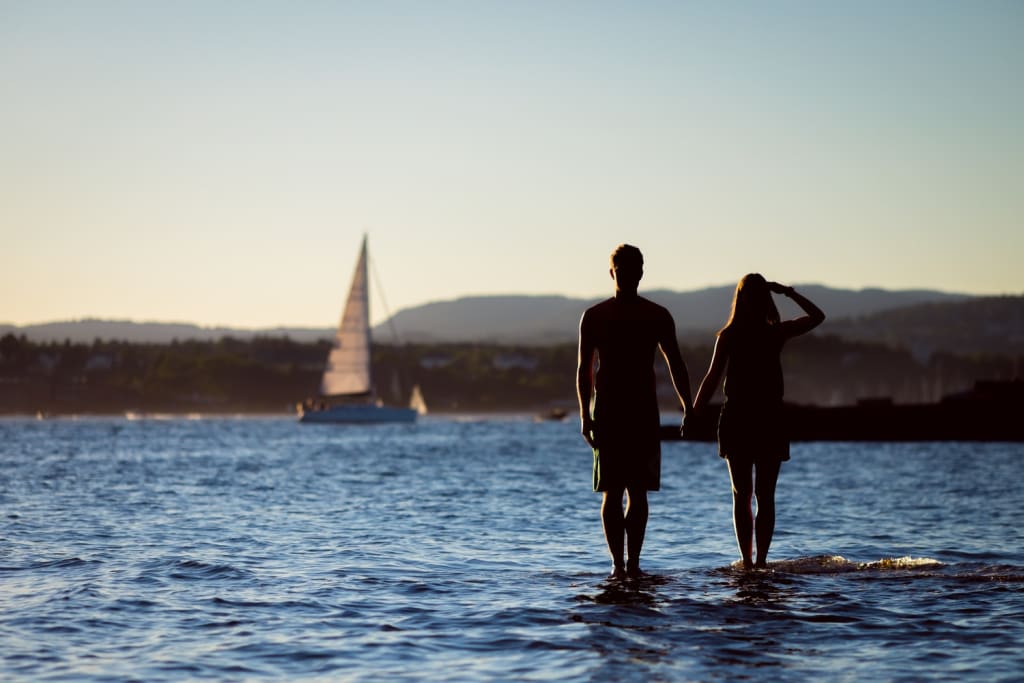 Image via Andreas Rønningen/Unsplash
It's not hard to get the best deal on your honeymoon as long as you're diligent, persistent, and crazy in love. From discounted room rates to free upgrades via your airline of choice, there are endless ways to save. The deals may be small—a complimentary dessert with dinner, a cheaper rate on your rental car—but every penny adds up to something. That post-wedding, pre-honeymoon glow is sometimes enough to inspire a shift from coach to first class or to a presidential suite, but asking never hurts, either.
Get the best deal on your honeymoon by having an open mind.
You can't be rigid if you're after a good deal. As you plan your honeymoon, you have ample chances to use your flexibility to your advantage. For example, are you set on taking off directly after your wedding? Couples who get married during peak tourist seasons may find that booking beach honeymoon destinations vacations and other holidays is much more expensive in spring and summer. Having flexible travel dates can mean the difference between a stellar honeymoon and a mediocre one. If you're willing to postpone your trip for a few days, weeks, or even months after the wedding itself, you can snag fantastic deals on airfare and room rates.
You can also score better deals and cheaper rates if you're willing to travel at odd times during the day and week. Consider a mid-week check-in, for instance. Being willing to check into the hotel early or late can affect the price, as well.
Don't settle on a flight.
Be just as flexible as you book your flight to get a great deal on your honeymoon. Passengers who are willing to take connecting flights can save a substantial amount of money. Nobody ever wants to deal with airport transfers, which is why it often pays to do so. Flying in and out at odd times, such as late at night or the middle of the afternoon, can lead to a deal, as well. Mention that you're booking a holiday for your honeymoon and you might just snag an upgrade.
Make use of your points.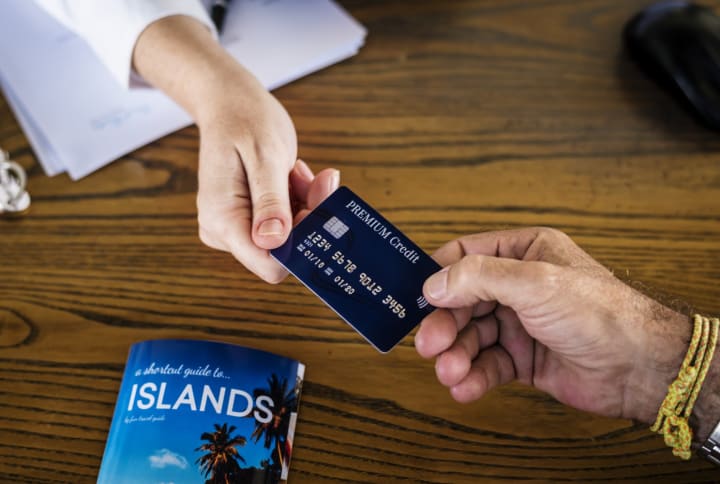 Reward points, hotel points, frequent flier miles, credit card rewards—you have so many opportunities to gain points for free or discounted items. Use them. It's not uncommon to forget you even have them. Now's the time to cash in on all those rewards. Check every possibility, such as airline credit cards and similar outlets. You may be able to get your flight for nothing, a free upgrade, or a better hotel room.
Check the travel sites...
You know all the travel booking sites, such as Travelocity, Hipmunk, and Priceline. Check those places to get the best deal on your honeymoon. Many of the travel sites offer honeymoon specials that include your hotel and your airfare. Just take a few moments to comparison shop. Never go with the first rate.
...But not just the travel sites.
Which hotels are you considering? Head straight to their websites, as well. You never know what kind of specials they have. They're sometimes better than what you find on travel aggregate sites. In heading to the hotel's main website, you may even be able to sign up for reward points to get the best deals available. Just read the small print before you book.
Have direct conversations.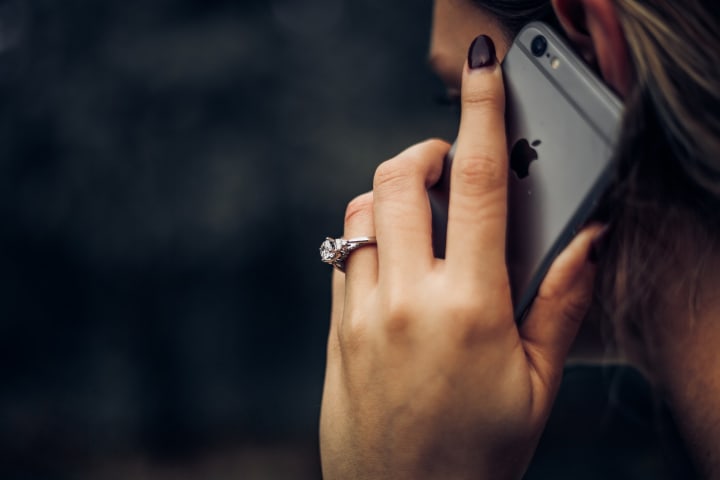 Placing calls directly to the hotels and resorts on your short-list can help you to receive the best deal on your honeymoon, too. Mentioning that you're celebrating your marriage may result in free breakfasts, a champagne welcome, ocean views at no extra charge, or an upgrade to the honeymoon suite. Talking to someone on a personal level can make them more generous.
Inquire about loyalty programs.
Talking to the hotel personnel can lead to the great deals by opening up other avenues for savings. You can ask about any hotel loyalty programs and cajole the person on the other end of the line to give you the discounts now. There's no harm in asking, anyway; the worst anyone can say is "no." That's a bummer, but it won't ruin your holiday.
Stay somewhere new.
Imagine spending your honeymoon at a brand new, award-winning hotel. Believe it or not, you can get the best deal on your honeymoon if you're willing to stay at a new property. As they strive to forge a reputation for themselves, newer hotspots are more likely to offer deals and discounts to guests. Yeah, a hotel that's hundreds of years old might have more character than a modern property, but you can't score special rates, and they don't always have the latest and greatest amenities.
Book an all inclusive package.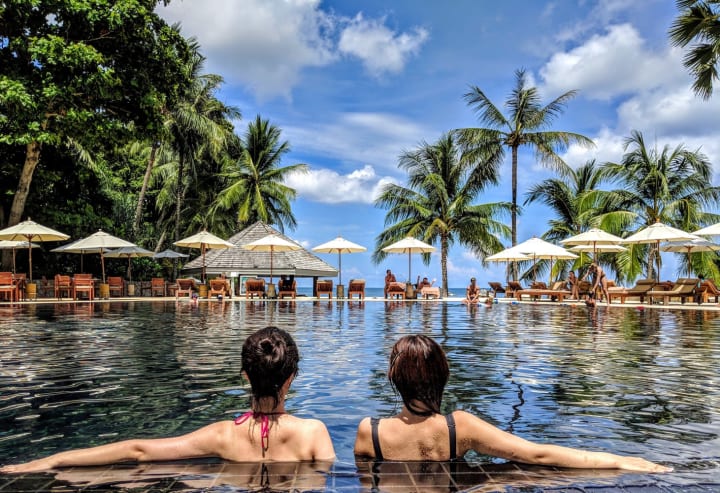 Are you staying at a popular honeymoon destination? There's probably an inclusive resort or ten within the vicinity, and they're all more than willing to help you get make the most of your honeymoon. Whether you're looking at all inclusive vacations in Mexico, the Caribbean, or even the United States, many of them have unbelievable honeymoon packages that cover your airfare, transportation to and from the hotel, and your room rates. Super-inclusive spots may even offer free breakfast vouchers, dinner coupons, and drink tickets.
Talk about your honeymoon constantly.
Want to know a foolproof way to get the best deal on your honeymoon package, car rental, or celebratory dinner? Talk about it. Tell anyone who will listen that you're on your honeymoon with the love of your life. Shamelessly play up your enthusiasm. Announce your travel plans to ticket takers, gate attendants, front desk clerks, and restaurant hosts. Even if the flight attendants throw in a free bottle of champagne or access to an empty row on the plane, that's something, right?
Everyone loves to see a couple in love—but when following the above tip, remember to temper your playacting a bit. You want to come off as excited and in love, not annoying and over the top. Most of the time, the folks in the hospitality and travel industries who help to make your honeymoon possible are happy to give you an upgrade or a discount. Being kind to them is the best way to get a deal on your honeymoon because they're the people in charge of doling out rewards.
travel
Works in real estate but would rather be working on political campaigns.
Receive stories by Amanda Stamper in

your feed