10 Fashion Brands That Help Support Women Around the Globe
Which fashions brands are true feminists? Check out these awesome fashion brands that help support women from all over the world!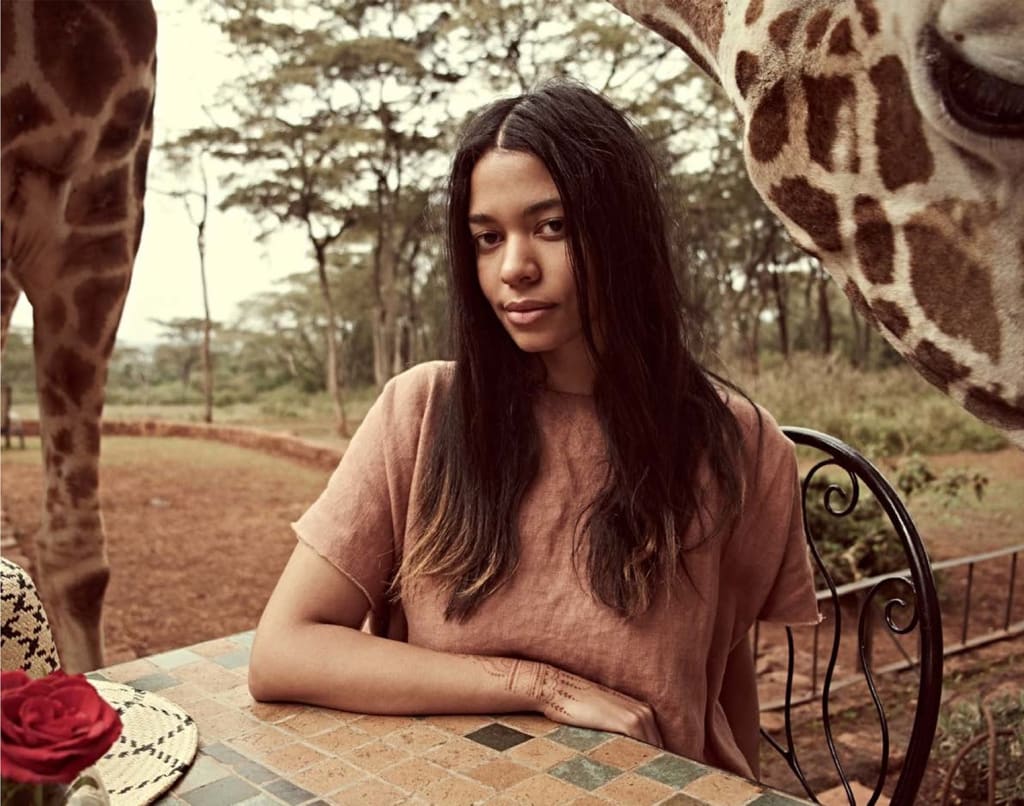 Fashion is a form of art that gives everyone the privilege to express and define themselves through what they wear. Many women out there use fashion to show their true colors, be confident and courageous, and never listen to those who judge their style in clothing. Women, even today, aren't being treated as how they should be, and it's really unfortunate. There were crazy things women couldn't do 50 years ago, and we've come a long way. So you'd think in 2018 that us women would feel like we're equal in this world, but there are still so many cases that we aren't. Our appearance, profession, and overall presence are constantly being criticized without giving us a break.
Like I've just mentioned, fashion allows us to express ourselves and there are brands who promote this. There are fashion brands and designers that are true, 100 percent feminists and strive for gender equality in a world where it lacks. Not only are these brands creating stunning pieces of clothing that women can wear with confidence, but they're part of movements that support women's rights and other organizations, too. The key to gender equality is women empowering other women, and that's exactly what these brands are all about. These are the amazing fashion brands that help support women from all over the world in hopes of making a change in equal rights!
Stella McCartney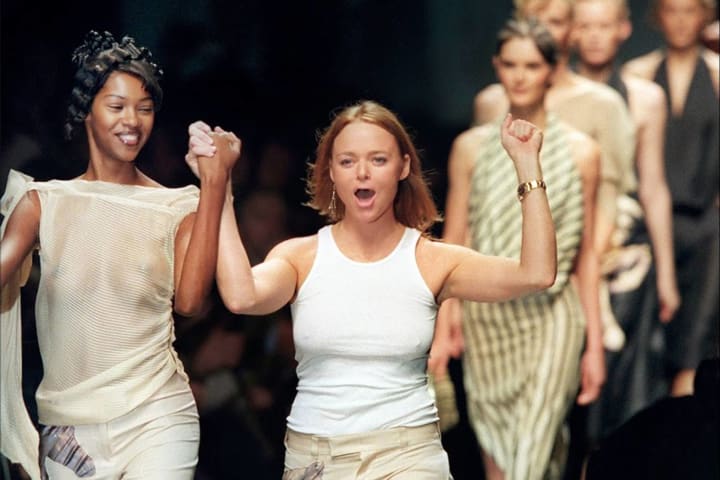 Stella McCartney is an inspiring fashion designer whose signature style revolves around natural confidence and sexy femininity. The brand is completely vegan; she doesn't use any real leather or fur in her designs and materials. Her collections feature women's and men's ready-to-wear accessories, eyewear, lingerie, fragrance, and much more that make her name widely popular in the fashion world.
The brand is well-known for creating environmentally conscious, high-end designs. While she's already praised for her support in cruelty-free designs, she also supports charities that mainly focus on domestic abuse, breast cancer research, and so much more!
Toms
Toms is a company that's based in California that was founded in 2006 by Blake Mycoskie, an entrepreneur from Texas. The company designs and sells shoes that are all inspired by the Argentine alpargata design as well as eyewear, apparel, and handbags. One of the best aspects about this brand is that whenever Toms sells a pair of their shoes, a new pair is donated to a child in need!
Other than their famous one-for-one shoe program, the shoe brand aims to tackle other significant global causes. When you purchase one of their bags, the brand's partners across the globe provide safe birthing conditions for mothers and their babies, which makes them among the best fashion brands that help support women. The company delivers essential materials and skillful training that are needed and Toms has already provided safe birth services for about 70,000 mothers!
Diane von Fürstenberg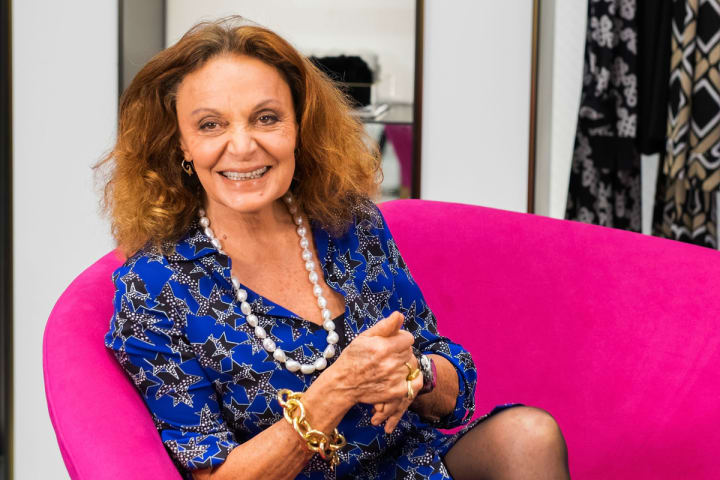 Belgian-American fashion designer Diane von Fürstenberg is famous for her wrap dresses. The designer's career boosted when she married into the German princely House of Fürstenberg as the wife of Prince Egon von Fürstenberg. Even after the divorce in 1983, the designer continued to use the family name for her work. Her fashion brand is available in over 70 countries with the company's headquarters boutique located in Manhattan's Meatpacking District.
However, the New York designer is very committed in empowering women through fashion, mentorship, and philanthropy! Diane serves on the board of Vital Voices, which is an organization that supports female leaders and entrepreneurs in the world. In addition, the fashion designer runs the DVF Awards that honors women dedicated in transforming the lives of other women, which makes her one of the greatest fashion brands that help support women.
Mara Hoffman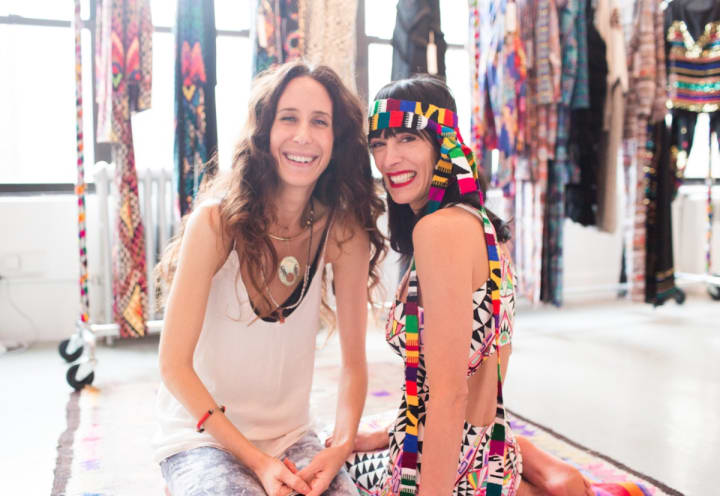 Mara Hoffman is the founder of her very own label in 2000 and her brand is committed to implementing more sustainable and responsible practices. The effort to foster mindful consumption habits lead the brand to maintain an open conversation about its approach and always encourages customers to reevaluate their relationship that society has with clothing and fashion in general.
While the brand is among the best fashion brands that help support women, Hoffman presents collections that consist of a devotion to color, where each one was inspired by and in celebration of women! During their fall '17 runway show in New York, the designer personally invited the four co-chairs of the Women's March on Washington to speak right before showing her collection. The message mentioned that it's not about the clothes that women wear, but the women who are wearing the clothes! However, this isn't the first time Hoffman has spoken out about women's rights. The brand's collections will always have something to do with gender equality and women's rights.
Tory Burch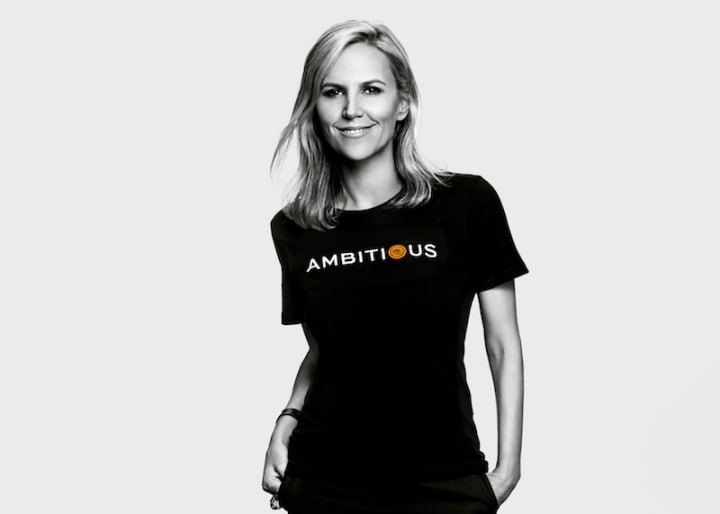 Tory Burch is an American fashion designer, businesswoman, and philanthropist who's won numerous fashion awards for her stunning designs. As the Chairman, CEO, and overall founder of Tory Burch LLC, the designer creates pieces that embody her own personal style and sensibility. Ever since the brand was launched in 2004, there have been collections featuring ready-to-wear, handbags, shoes, watches, and much more.
The brand also launched the Tory Burch Foundation in 2009 that's designed to empower female entrepreneurs. Tory mentions that through the process of creating her brand, she viewed the obstacles that women face in transforming their unique ideas into a business. The foundation provides women with access to capital, entrepreneur training, and also networking opportunities. They've even created the #EmbraceAmbition campaign to encourage women to never conceal their ambitions and constantly support their ideas!
Lemlem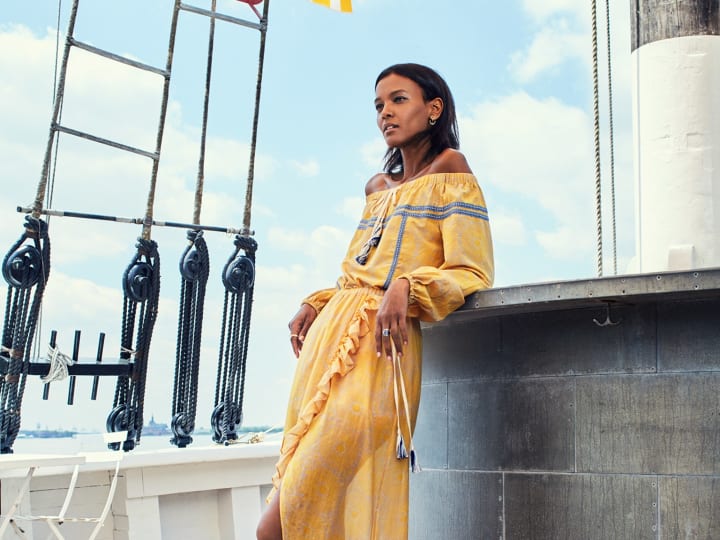 Model Liya Kebede founded one of the best fashion brands that help support women—lemlem. This brand is an artisan-driven collection of women's, men's, and children's goods that are entirely made in Africa. The designer was inspired to launch the fashion brand after her trip to Ethiopia. The brand is committed to elevate artisanship and expanding production and jobs all over Africa. The collection is handwoven from all-natural cotton and women are the heart of the fashion brand.
Lemlem is starting to expand in Kenya, too, and Liya's foundation, Liya Kebede Foundation, works on providing quality maternity care to communities in need to reduce maternal and newborn deaths. In addition, a portion of sales from the brand goes straight to the foundation.
Kate Spade
Kate Spade is an American fashion designer who launched her own brand of successful handbags in 1993. The brand continues to expand all throughout multiple retail outlets and sell products in luxurious stores. Kate Spade designs uniquely colored, graphic printed, and sophisticated pieces from handbags to clothing, accessories, jewelry, fragrances, and more. The brand approaches to encourage all consumers with personal style with a dash of charm!
The Kate Spade and Company Foundation guides women in New York to find a trade or even a skill that will allow them to support themselves and their families. The brand also has an offshoot label named On Purpose where they employ women across the globe to empower them personally and financially. The fashion brand sees that it's best to combine suppliers and factories all over the world into their supply chain and offer jobs to hardworking individuals who need the money instead of just making charitable donations. Kate Spade integrated a supplier in Rwanda into its business and allows 150 workers, mostly women, to work five days a week that includes a competitive salary, benefits, vacation, health care, and paid maternity leave.
Alice + Olivia
Fashion designer Stacey Bendet is one of the founding partners of Alice + Olivia, a New York City-based contemporary clothing company. The global brand launched at Barneys in 2002 and is now being sold in over 50 countries. Stacey and her partner grew the brand and started to create collections featuring ready-to-wear, gowns, shoes, handbags, and tech accessories.
Aside from that, the brand is known to be one of the brilliant fashion brands that help support women across the globe. Stacey employs more than 400 women to work for the brand. In addition, in honor of International Women's Day, the brand launched #AOBossBabe, which is a campaign that highlights stories of inspiring women from all over the world. Giving your friend an Alice + Olivia bag is definitely an awesome gift every feminist will love to boot.
Brother Vellies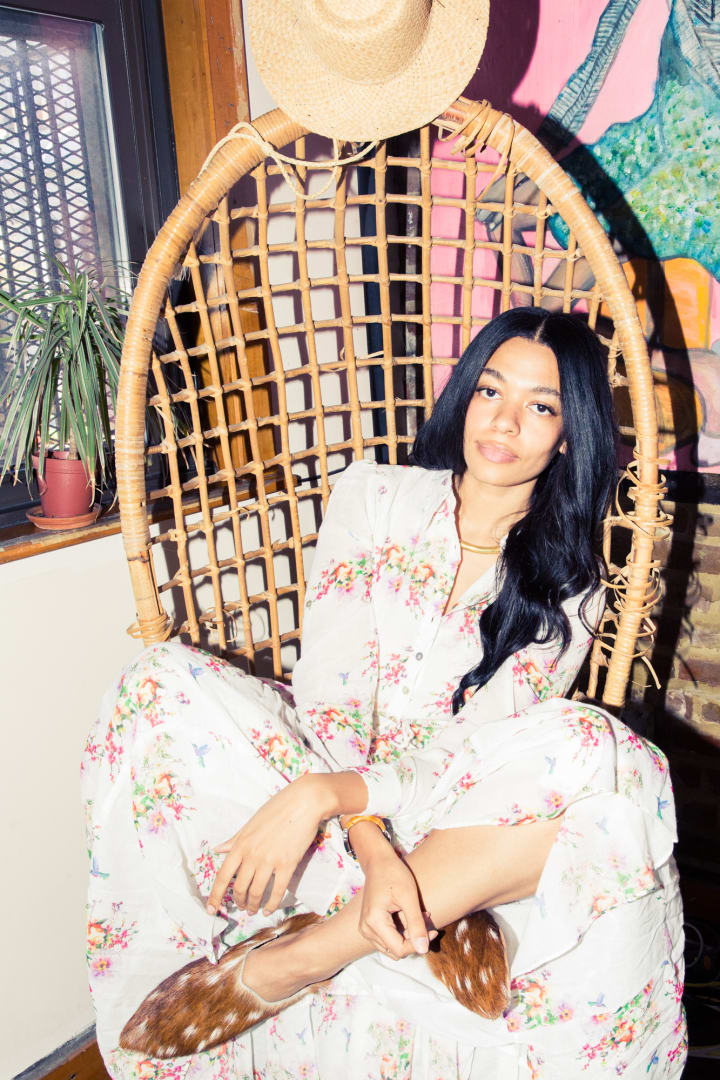 Brother Vellies was founded by Aurora James with the goal of introducing the fashion industry to her favorite traditional African footwear. While making her dreams come true, she's also creating and sustaining artisanal jobs in Africa. Shoes like boots, sandals, and more from the fashion brand are all handmade in South Africa, Kenya, Morocco, and Ethiopia.
They're designed in styles that hold the spirit and durability of their ancestral counterparts! The brand employs both women and men of all ages and backgrounds. The designer herself has also participated in the Women's March on Washington.
Roksanda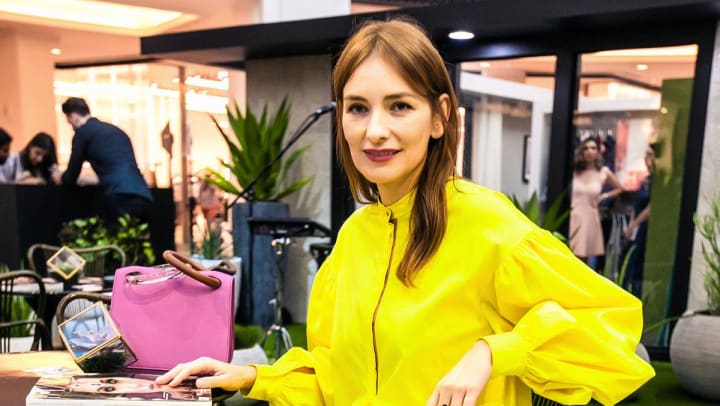 Finally, Rokasanda is a fashion house that has evolved an unmistakable woman-centered design aesthetic. The designs are sophisticated and feminine, yet playful and completely effortless! The brand's iconic ready-to-wear and accessories are always recognizable to the flourishing community of international customers who truly enjoy their distinct impact and enduring appeal.
Designer Roksanda Illincic is the founder of one of the best fashion brands that help support women today. Ever since the launch in 2005, the brand continues to emphasize "woman-centered design aesthetic." The designer supports the world of fellow female designers as well as artists and even collaborated with the Josef and Anni Albers Foundation and Studio Voltaire, which are a non-profit organization and gallery.
designers
Reading good literature plays a huge role in my life — and so does online shopping and wine.
Receive stories by Jacqueline Hanikeh in

your feed