The Key to Gender Equality:Women Empowering Women
Behind every successful woman is a tribe of other successful women who have her back.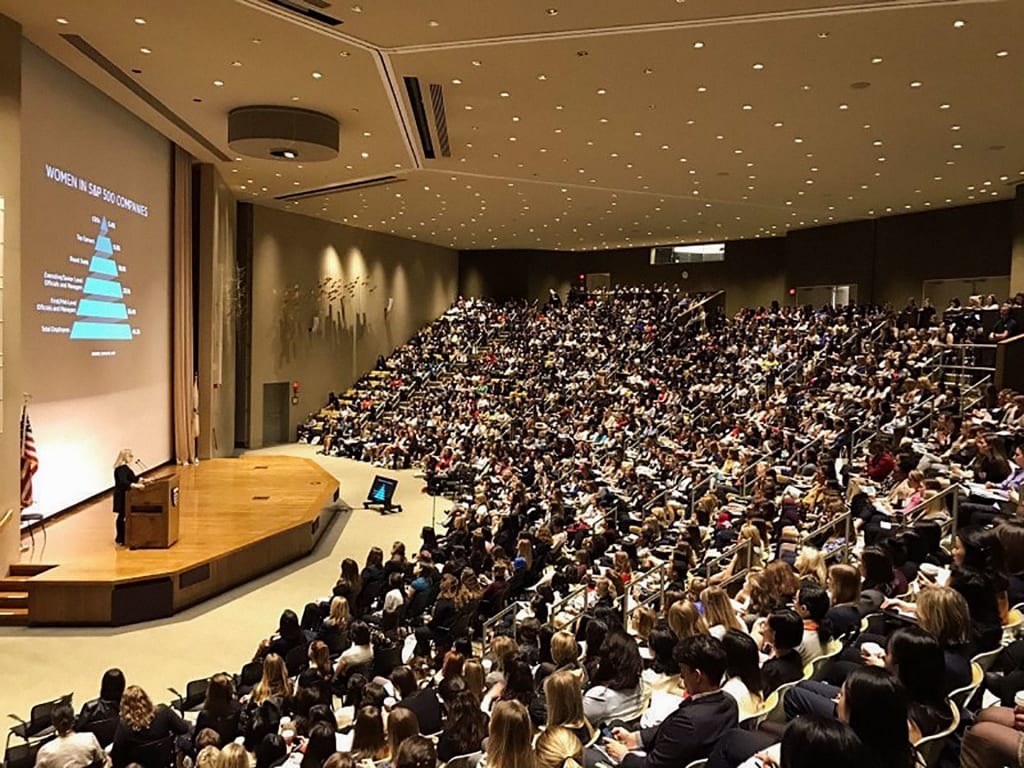 As a Vietnamese immigrant growing up in the 80s and 90s in America, I didn't see many women running companies and definitely didn't see any female Vietnamese immigrants leading businesses in America. But I was very fortunate enough to see a strong female, my mom, work hard to make a living and learn English, so her children could live the American dream.
She constantly encouraged me and told me that in America, anything was possible. And so I learned at a young age, that the power of a strong woman can be passed along to another woman. Now, being the Founder & CEO of my own tech company, I realize the important role I play in female empowerment. Feeling empowered allows me to empower other women.
Today, women represent only 5.4% of CEO's in the S&P 500 Companies, while make up 44.3% of the total employees. Our opportunity is to support as many of those total females employees, so they can have an opportunity to make it to the top.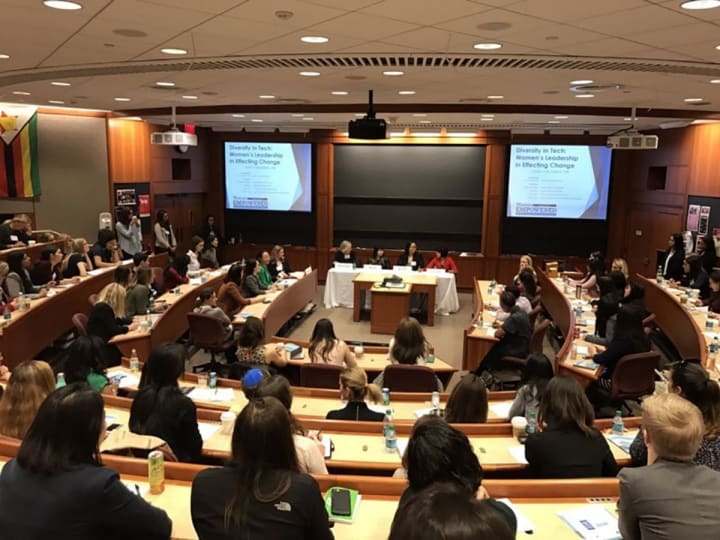 There are many great female focused events, panels and conferences nowadays. All with the aim to bring women together and have the much needed discussions about how to even the playing field. I recently attended and spoke on a panel at Harvard Business School's WSA (Women Student Association) annual conference. The conference aims to empower and celebrate the next generation of female leaders, and this year's theme, Women Empowered, was intended to "promote discussions on what it means to be empowered and what it means to hold power". With an impressive lineup of 100 female speakers and 22 panels tackling some very key issues facing women today, the conference provided me some valuable views on female empowerment:
1. Female Empowerment Starts at a Young Age
Anna Maria Chávez, CEO of Girls Scouts of America from 2011–2016, the first Latina woman to hold this position, shared that as the daughter of Mexican immigrants, she learned what empowerment was by supporting her mother's run for public office. She attributes feeling empowered by her mom and by the many supporters around her. But it was her experience of working with millions of 8 year old girls that taught her the importance of girls supporting each other. Empowerment starts at a very young age and can be one of the most powerful things we can do as females for each other. If we teach our young girls to support each other, they will continue to do so throughout their lives.
Originally published on Swaay by Helen Bui on March 13, 2017