10 Fall Fashion Tips You Have to Try
The time for layers and warm accessories has arrived, so knowing a few fall fashion tips you have to try will be sure to keep you toasty all season long.
Photo by Paul Weaver on Unsplash
Fall is FINALLY here, and if you're anything like me, you are ecstatic that you can step outside once again without having to worry about extreme temperatures and how that effects your outfit and makeup choices. The great thing about fall is that you can start wearing layers again, which allows you to start with some very basic pieces and add jackets and accessories to take the whole look to a new level of style. We are entering the seasons of experimentation, meaning now is the time to break out those eye shadow palettes, to mix and match patterns, and pair pieces that you might not have thought to pair before. To help you look at your closet with new eyes, or to make sure you get your wardrobe ready for autumn, be sure to brush up on some fall fashion tips you have to try so you're as excited about fall as you are for the summer months!
1. Get yourself a nice pair of booties.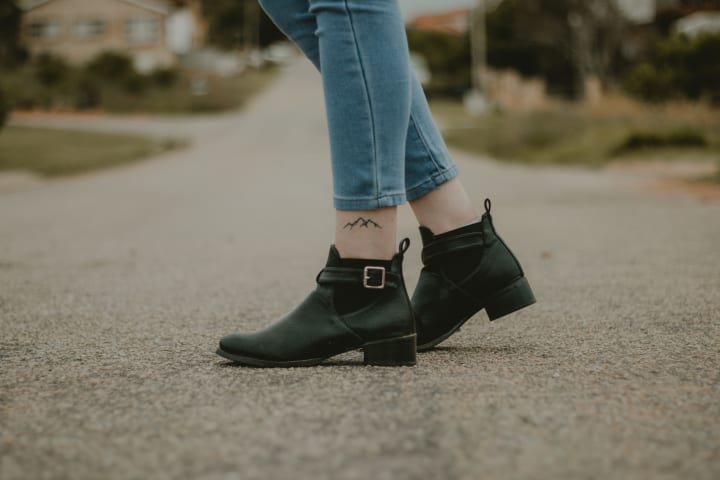 While this may not appear to be a tip per se, getting yourself a nice pair of booties is one of the best things you can do for your fall wardrobe. When the weather becomes a bit more unpredictable, booties provide some protection from rain and snow and mud, while still looking great with your outfit. Additionally, depending on the shape of the bootie, they can be slimming as well.
Booties are very versatile because you can wear them with a nice dress, or just throw them on when you're going on an ice cream run. Either way, they'll look great. These are the perfect fall transition shoes, and I would highly recommend grabbing a pair.
2. It's not fall without layers.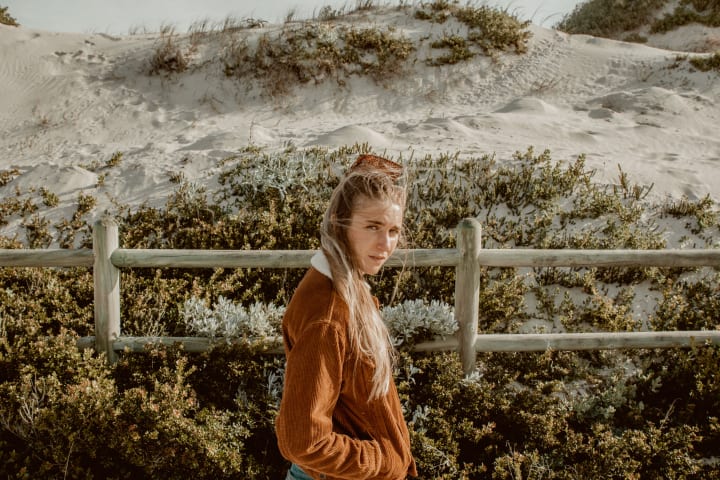 One way to extend the life of your summer dresses is to put them over a turtleneck. This allows you to wear those spaghetti strap dresses or shirts that you love even as the temperature drops. You can hang onto that summer feeling a little longer by wearing those favorite dresses of yours while adding a simple article of clothing that will keep warm, like a jacket or a turtleneck. This will make it much easier to help you transition to what will eventually become your fall fashion favorites.
Fall is also the season for you to start sporting jackets of all styles and textures. Be sure to grab a leather jacket, a corduroy jacket, a neutral wool coat, and any other styles that fit your wardrobe and your lifestyle. Mixing and matching textures is a fun way to express different parts of yourself at once, all while remaining comfortable!
3. Save those animal prints.
We saw lots of animal prints this summer, but as the weather becomes a little cooler, those animal prints may come in handy once again. You could even try using an animal print as you would a neutral piece in your fall fashion statements to see how creative you can get. Animal prints have been surging in popularity in recent months—and even if you weren't an animal-print person before, you may reevaluate as you see all the cute outfits out there. One outfit I saw recently included a leopard print skirt paired with a screen-print t-shirt and some gold jewelry. It looked stunning and cozy.
4. Stock up on your fall fashion staples.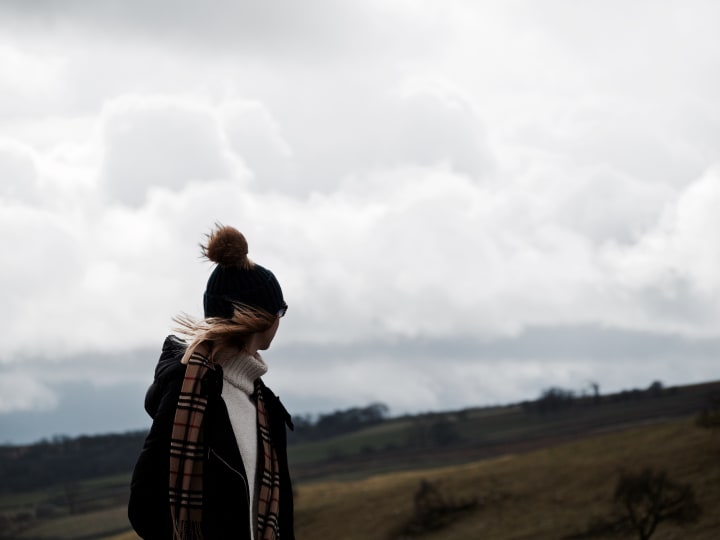 If you're on a budget and looking for the most versatile, quality pieces for your fall wardrobe, you'll want to find a black turtleneck, high-waisted denim, a neutral wool coat, and (yes, back it again with the) booties. Any one of these four pieces will allow you to expand the use of every other item in your closet if you give them a try. Don't be afraid to be a little experimental!
5. Pull out those scarves.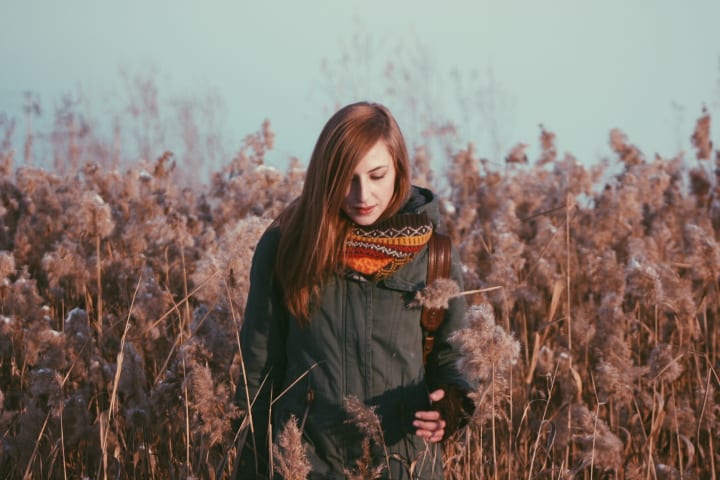 One obvious and popular fall accessory is the scarf. If you have an entirely neutral outfit, and you throw on a patterned scarf, you take your outfit from 0-100 real quick. Not only do scarves keep you warm, but they offer an opportunity to add more color and pattern to your fall fashion pieces. Or, if you prefer more minimalist fall styles, scarves are a nice addition to add just a bit of color to your outfit.
6. Red on red.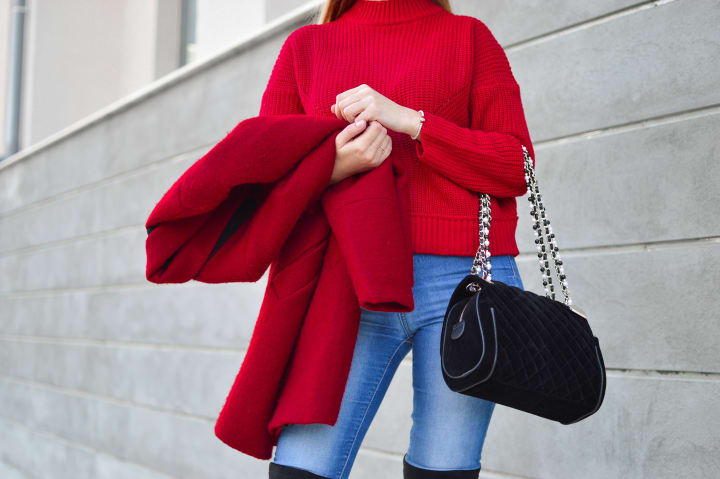 A big trend for this fall fashion season is the totally red outfit. While red has always been a great fall color to complement the muted natural colors of the fallen leaves, red is the color of the moment. Celebrities and models alike have recently paired red skirts and pants with red blouses and jackets. It's a bold move, but it's one that can certainly give you more confidence and pep on a cloudy day.
7. Make your sweatshirts look chic.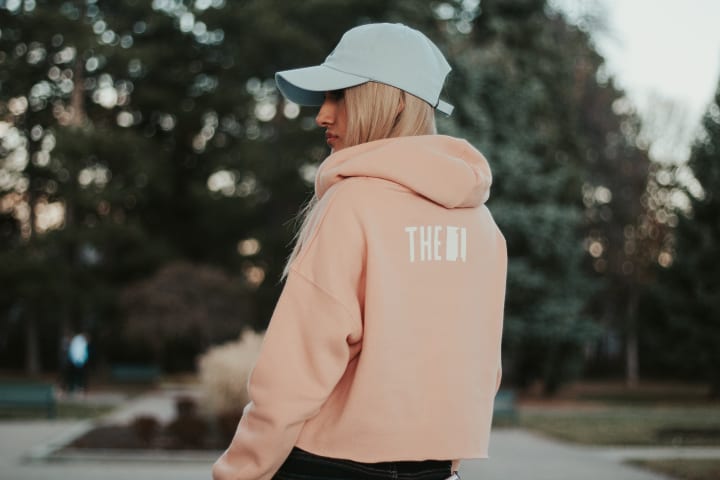 On those colder days when you just want to stay in your pajamas all day, there are ways to dress up a nice sweatshirt to keep you cozy and cute at the same time. You've probably seen lots of public figures wearing a sweatshirt, a stretchy bodycon/sweater skirt and some sneakers—and what could be more comfortable than that? This is a great transitional outfit for when the weather isn't too cold, and it's a great way to get more wear out of your favorite sweatshirts.
8. Pair structure with delicacy.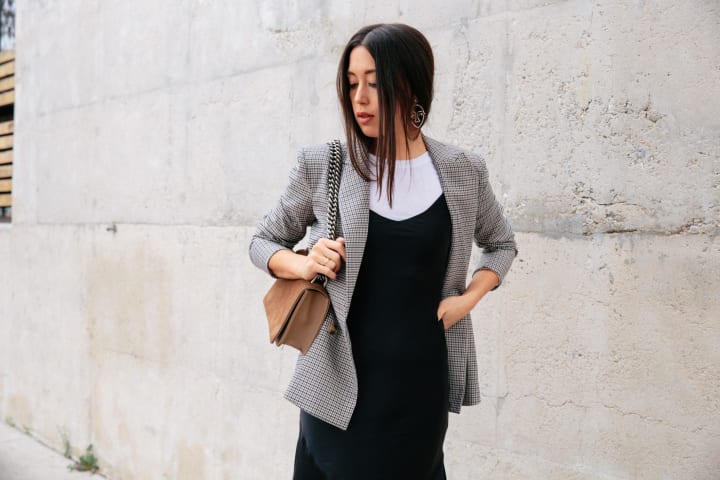 The key to a dynamic outfit is to wear seemingly contrasting pieces together. One way to do this is to find really structured pieces like blazers or bulky coats and wear those over more delicate pieces like slip dresses. These outfits are always surprising and interesting because of how they take "masculine" pieces of clothing and pair them with "feminine" ones. These outfits are great fall fashion statements because if it's hot in the sun and cold in the shade, you're prepared for either situation.
9. Grab some colorful tights a la 'Euphoria.'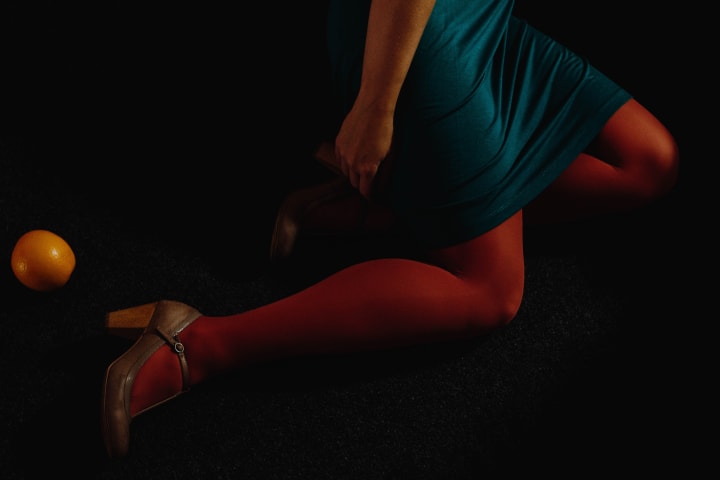 If this tip doesn't scream Jules from Euphoria, I don't know what will. The possibilities that colored tights bring are endless. Tights provide an opportunity to add more of one color in your outfit into your whole ensemble, or you could go for a pop of color in an otherwise neutral or monochrome outfit. Stocking up on some tights is a big fall fashion tip, because they allow you to wear all your skirts and dresses in colder weather without sacrificing any comfort.
10. Try out a maxi dress over jeans.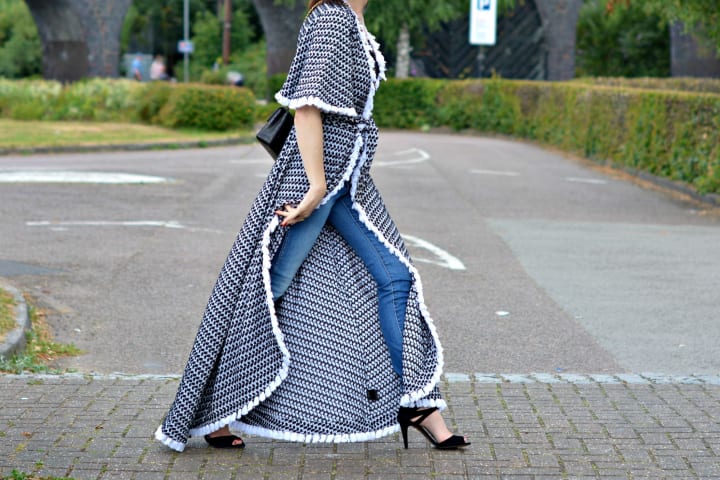 You may be asking, "Hannah, what kind of fall fashion tip is this?" But when it comes time to layer your pieces to keep warm in the colder seasons, everyone's seen how to wear a t-shirt with a cardigan and a denim jacket over top. Everyone knows to wear scarves and pick out a hat or gloves to wear. But how many people have you seen wearing one of those summer dresses over a pair of jeans? In the most recent New York Fashion Week, there were models and celebrities who proved it could be done. On a bold morning, there's no reason we can't give it a try, too.
Hopefully these fall fashion tips you have to try have given you some inspiration and encouragement to play with your wardrobe. You want to find interesting combinations that will get you excited about getting dressed on those cold autumn mornings, which is why fall fashion is so important. It allows for so much experimentation and versatility that we must take advantage of the season to express ourselves through our clothing. After all, 2019 is the best year for fashion yet, and we should try to capitalize on this for as long as we can!