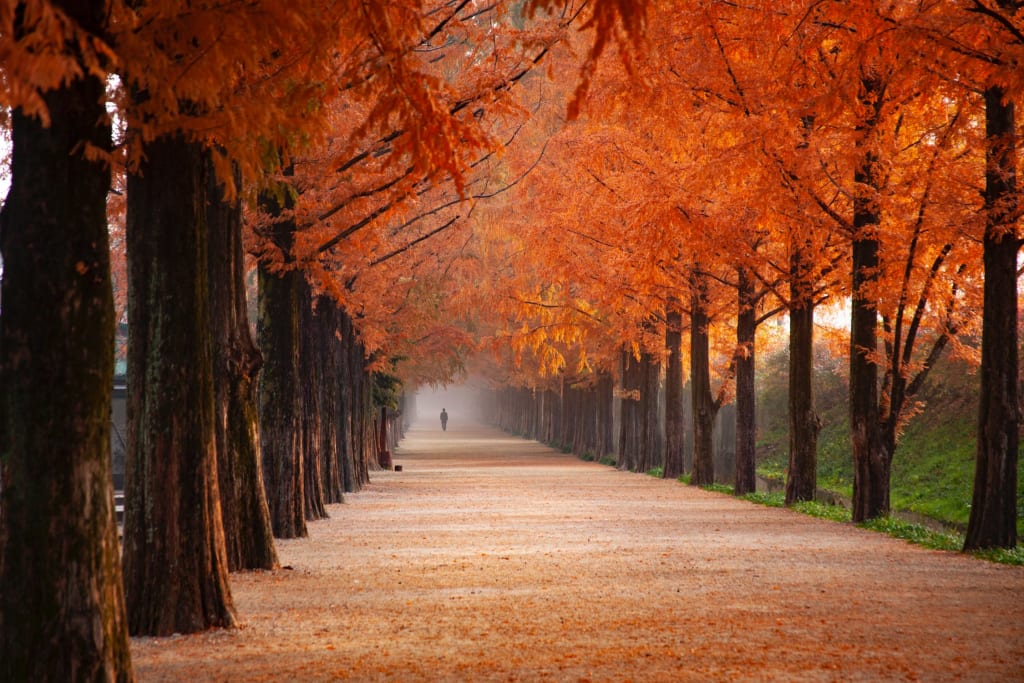 Ok, hear me out. I know there's still some sun and the occasional hot spells, but the days are getting shorter, the breeze is getting chillier, and you find yourself using your sunglasses less and less. If you want to hit the ground running in Autumn fashion-wise, you have to be prepared, which will help you to be more efficient when shopping, and ultimately, you'll save money. So how can you get Autumn-ready?
Well first you'll need to make sure you're getting everything from the right places. There are a whole number of retailers out there, offering a range of different styles to suit all budgets. However, no matter what you set out to spend, you can always save money on your shopping thanks to sites like Discount Promo Codes. They have a whole host of voucher codes from a bucketload of recognisable high-street and online names such as Boohoo, Missguided, and Phase Eight, meaning there are plenty of chances to save.
So what are the items you need in your Autumn wardrobe?
A Mid-weight Jacket
For when it's too hot for a big parka, and too cold for just a hoodie, you'll need something in between. A midweight jacket is great for layering as it keeps you warm whilst also completing a look. You'd want something versatile but stylish, to go with a whole number of different looks and styles. Black can be seen as somewhat basic, but it does go with a lot of styles. Other colours can work, if they're muted burgundys and browns for example. Patterns can make you pop, and as long as you're not wearing anything else with a bright or contrasting pattern, then it wouldn't clash with the rest of your outfit.
A Staple Pair of Jeans
We've all had a pair of go-to jeans that have been our favorite. You may still have them, and you might have never stopped wearing them, even under the heat of the summer sun. However, nowadays jeans don't tend to last, and they tend to get worn out much quicker than we'd like. So now might be time to look for an upgrade. A pair of light or stone-washed jeans is a great colour contrast with the dark oranges and light browns of the falling autumn leaves. But are you wondering what cut would be right for you? Hopefully, this will help you out.
A Trusted Beanie
You'll want to be keeping your head warm to block out the breezes that are getting a little bit chilly now. The only one type of hat will keep the top of your head and ears warm is the trusted beanie hat. It's also a good way of accessorizing your head, or just hiding your hair if you didn't have time to sort it out in the morning.
A Sensible Scarf
So you've got your head covered (literally), now you'll be wanting to keep your neck warm. If you do want to wear a scarf and a beanie, then it's a great opportunity for a little co-ording. Going marl with your scarf is a great way of adding a bit of texture and vibrancy to your look, whilst the use of a single colour means you're not limiting your options for the rest of your outfit. So now the question will be, how do you wear it? There are many ways to fashion a scarf.
An Oversized Hoodie
You're inside, it's a lazy Sunday, it's raining outside, and you've just had to put the heating on. What better way to cozy down than to lose yourself inside a piece of clothing? Well if you make sure you get yourself an oversized hoodie, you can become enveloped by the fabric and encased in warmth.
A Sturdy Pair of Boots
These will be a great and sensible addition to your collection, and perfect for Autumnal walks in the woods, with the crisp leaves crunching underfoot. Having a sturdy pair will prepare you for the sometimes changeable weather, and they'll protect you from any surprise showers without your shoes being completely ruined by the downpour.
Are you feeling inspired, and want to put your Autumn looks together? Well, YouTuber Emily Canham has a few more ideas for you.