Ways You Can Get Discharged from the Military
A multitude of factors and behaviors can lead to being discharged from the military, and the manner of discharge could affect a soldier's future aspirations.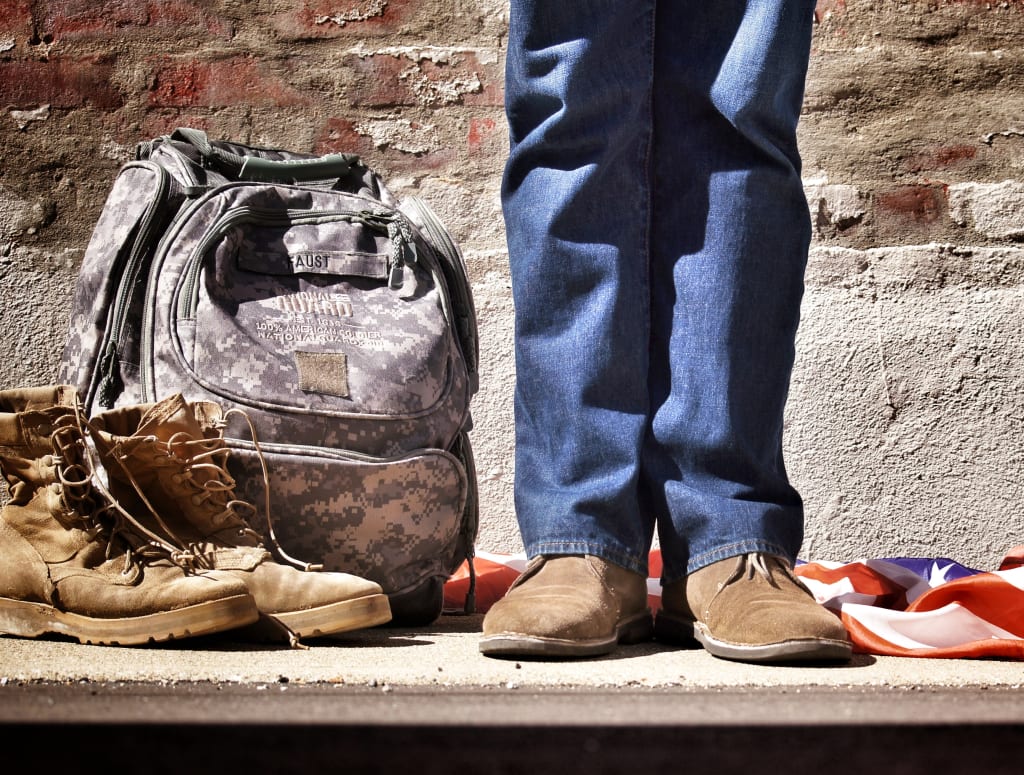 Photo by Benjamin Faust on Unsplash
For a legion of young people, joining the military is one of the most respectful ways to start their adult lives. The military promises specialty training, new relationships, worldwide travel, healthcare benefits, educational opportunities, and steady pay while serving. What makes the military worthwhile is that soldiers are not stuck in their current ranks, either. They can choose to work up the ranks and enjoy the increased recognition and benefits of a decorated military career. What most people are not aware of is that there are several ways of being discharged from the military and each member's conduct and performance helps determine the time and type of discharge they receive.
Once a military member has fulfilled their contract, they can be released from their obligation to serve and enjoy veteran's benefits. This is the easiest and, frankly, best way of being discharged from the military without any future repercussions and is known as an honorable discharge. An honorable discharge means a soldier has fulfilled all of their duties without any misconduct according to military laws and has done so to the end of their required time to serve. They have even exceeded performance standards and obligations, granting them certain educational benefits that no other discharge allows, such as GI benefits. Knowing how your discharge impacts these benefits is one of the most important things to know about GI benefits. An honorable discharge is also helpful in landing the best jobs for veterans, as their discipline and dedication are unquestionable.
VA Benefits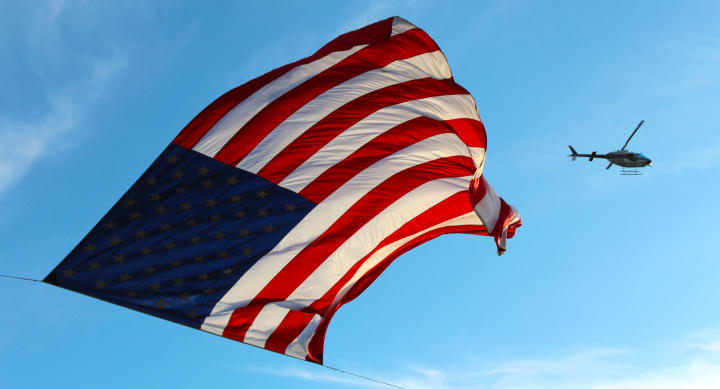 Gaining certain veteran's benefits is also dependent on how a soldier is discharged from the military. While soldiers would definitely hope to gain an honorable discharge at the end of their military contract, many factors and behaviors can lead to being discharged from the military that may or may not affect a soldier's future aspirations and Veteran's Affairs (VA) benefits.
A general discharge under honorable conditions is the second best way of getting discharged from the armed forces. It means a soldier's performance and time served were satisfactory but he or she may not have fulfilled all of their duties. This discharge is usually issued after there is a failure to meet military standards and requires some form of nonjudicial punishment. This process has its pros and cons, but is still considered an honorable way to being released from duty.
The positive thing about a general discharge under honorable conditions is that commanding officers do not just hand these discharges out to soldiers without prior warning. They give plenty of opportunity to a soldier to first meet military standards they may be lacking in to avoid getting this type of discharge at all. If it's a physical requirement, for example, that is causing the soldier to underperform, an officer may provide diet guidelines, counseling services, and even specific fitness programs to help. Still, if a soldier feels a general discharge status is an inaccurate representation of their performance, they can choose to appeal. This process will grant them legal representation to review documents they think is inaccurate and preventing them from gaining a full honorable discharge. The con of this kind of discharge is that it prevents veterans from going back to war or from re-enlisting in any branch of the armed forces in the future and is generally viewed as dishonorable by people who are not educated in the different ways to be discharged from the military.
Administrative and Punitive Discharges in the Military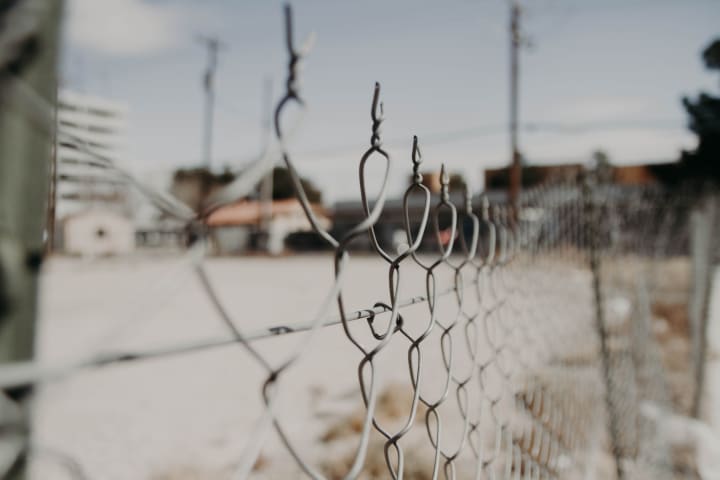 There are administrative and punitive discharges in the military, with the latter being more severe or harmful to a soldier's future. The above two manners of discharge are considered administrative. The other than honorable discharge (OTH) is the worst type of administrative discharge a soldier can receive from the military. It means a soldier deliberately made wrong decisions that are a far cry from the standard military code of conduct. It may involve security violations, causing bodily harm to others by use of violence, or getting convictions in civilian court that require time in prison. This is a serious form of discharge that translates to being barred from re-enlisting in any of the armed forces and gaining access to benefits. However, the Department of Veteran's Affairs will consider the circumstances of an individual's OTH discharge if he or she seeks VA benefits.
Punitive discharges usually require a general court martial—or a trial—and means a soldier will have a criminal record visible to future employers if convicted. The bad conduct discharge is a punitive discharge imposed by a general or special court martial. The type of court martial a soldier receives in this situation also determines if Veteran Affairs will even consider providing benefits. A dishonorable discharge is also a punitive discharge and is, by measure, the worst way to be discharged from the United States Armed Forces. It usually means a soldier is facing time in military prison for a severe offense. The serious offenses include rape, deserting your post without permission, and murder. All military and VA benefits will be forfeited if a service member is convicted in military court with a punishment of dishonorable discharge.
Still, there are other ways to leave active duty earlier than a military member's contract allows.
The entry level separation (ELS) status is given to military members who are not compatible with the Army, Air Force, Navy, Marine Corps. or Coast Guard. To get discharged from the military, he or she has to provide a medical or administrative reason within the first 180 days of enlistment. This type of discharge is not considered a negative or positive discharge, nor is it granted any military or veteran benefits as a result of the short time served.
Pregnancy, Hardship, and Dependency Discharge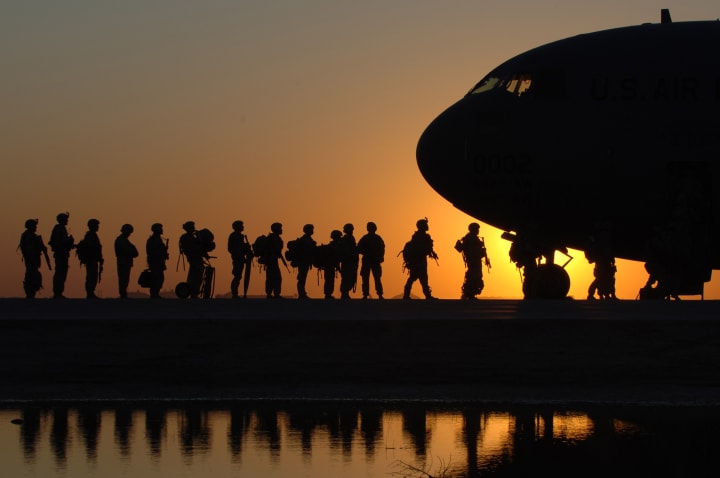 Female soldiers who get pregnant during active duty are encouraged to stay in the armed forces in a modified and safer way. They are encouraged to just make up for the time lost during delivery and postpartum time off. A pregnant service member may request an early discharge if she feels staying in the military somehow conflicts with having a child. She will have to submit a written request for an honorable discharge to her commanding officer.
Another way to get discharged from the military earlier than a military member's contract allows is to prove hardship or dependency. It is the soldier's obligation to prove with substantial documents that there is a significant financial or emotional strain on his or her family members or dependents. There are several conditions that need to be met in order for the military to grant such an early discharge.