Tips to Hire a Security Company
It can be difficult to choose the best private security company. You must choose wisely when faced with the many options available in the private security sector.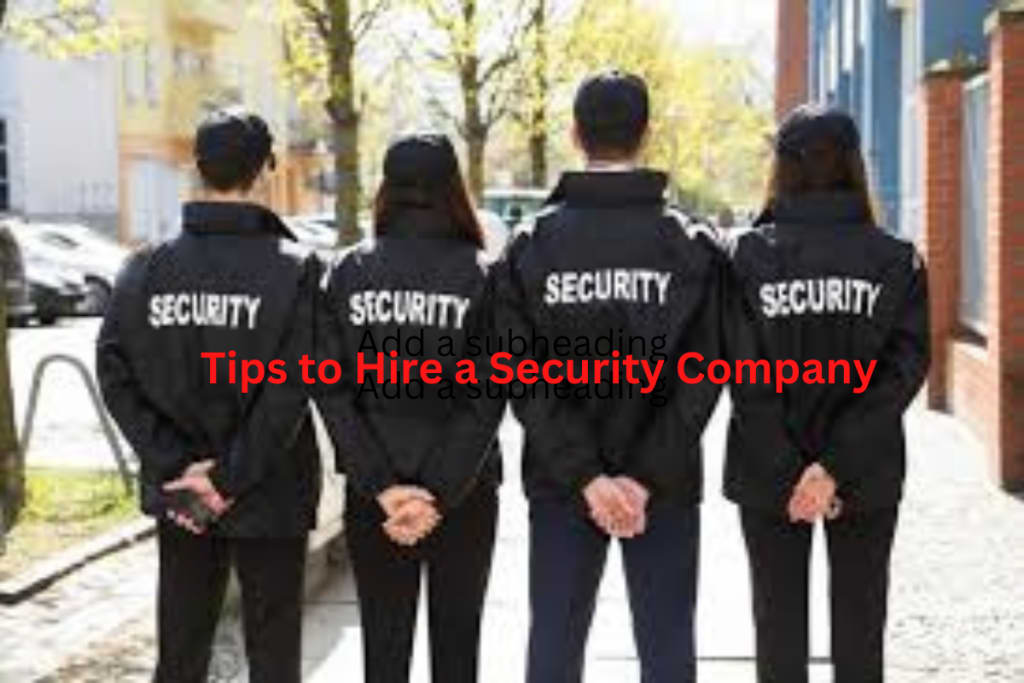 It can be difficult to choose the best private security company. You must choose wisely when faced with the many options available in the private security sector. So, which security firms would you choose to offer the best possible protection for a person, a venue, an event, or other types of property?
There are now four times as many private security guards providing protection services nationwide as there were ten years ago. The entire private security sector is rapidly growing, from routine jobs like parking lot enforcement to providing excellent security services and managing private investigations.
We will talk about the most effective tips to hire a security company in Bangladesh so that your security is never compromised with the best find!
Hiring a security company
Have you given employing security guards any thought? If so, it's critical to understand what traits to look for when recruiting. Dependable security companies have a few factors in common. We will provide you a few essential signs of a dependable security guard service in Dhaka if you're trying to find one to hire.
Finding a respectable and trustworthy service is more vital than choosing a big, industry-leading organization, regardless of the size of its activities. Find a security guard business that cherishes client input, has a strong reputation with favorable ratings, and offers good customer service.
You should definitely do a thorough check on whether the company holds a legal license. The service provider should additionally carry a broad range of insurance protection, including automobile insurance and worker's compensation insurance in case of personal injury, respectively. Private service can benefit you a lot, and your safety deserves that type of care. The safety and security of your company and your employees are of the utmost significance.
Tips to Hire a security company
Here are some factors you should consider while hiring a security company:
1. Confirming the license of the company
Whether the security firm is accredited, offers great security services, as well as offers a wide selection of security services is one of the crucial factors you should take into account. Find out if the security firm has the appropriate license to offer such services if it offers armed security professionals, unarmed security personnel, private investigation, or other comparable services.
Remember that security guard services and private investigation are two different fields of expertise. A certified security guard is a professional who works for pay to patrol or guard properties or people. On the other hand, a private investigator conducts investigations in exchange for payment and offers specialized information.
Professional security personnel and private security services are provided by private security companies that hold licenses to offer two different security services. Additionally, you must make sure that the private security company you select runs background checks on all of its security officers before hiring them.
2. The company owns private vehicles for patrolling
Sometimes, especially in emergency and unusual circumstances, the security personnel guarding private or commercial property may need further assistance. The required assistance can be delivered by trained security personnel driving mobile security vehicles. Additionally, when a guard is not available during their shift, the security patrol can fill in.
Keep in mind that security officers also require bathroom and lunch breaks. To make sure that their presence is still there during these periods, they can be covered by a designated security patrol vehicle.
3. Making sure the company staff is well-trained
Every licensed security company should comply with the fundamental requirement that they have completed an ample amount of security training. Additionally, they must be trained in emergency first aid or CPR. Both classroom and online training are options for obtaining this level of instruction.
Security personnel can improve their overall performance by receiving training that goes beyond the bare minimum for security, such as de-escalation and appliance of force. Be aware that several security service companies frequently hire outside parties to handle their internal security staff's training needs.
In addition to the required training sessions, internal security official training shows a stronger dedication to the organization's goals. This frequently fosters an environment of dependability and trust.
4. Specifying your budget
Professional security firms are simple to discover in Dhaka. You must, however, specify your spending plan. Although the city is home to a sizable number of security guard firms, you must pick one that offers a team of skilled security guards at a price you can afford. You should compare rates before hiring because various security service providers employ various pricing structures.
Charges for different security companies vary depending on whether you require plain-clothed security guards, residential security, security inspections at a significant event, or a strong security strategy to protect property. Here are some of the major security areas where various businesses offer their services:
• guest appearances
• settling conflicts
• monitoring event locations
• armed dogs
• Executive protection while driving
5. Find a relevant security service
Check to see if the company's services can cater to your scenario before selecting a security service provider to handle the safety of your event, property, or people. For example, you cannot hire security guards for traffic control or parking lot enforcement to watch over a VIP with a high net worth. Additionally, hiring personal security guards who can blend in with a mall, street throng, or even meetings is advised if you need covert security.
Whatever you decide, be sure that whichever security personnel you choose, can adjust to your lifestyle to meet your needs and personality.
gear
how to
family
fact or fiction
About the author
I'm a digital marketer and SEO expert. Blogging is my passion. I love to share my thoughts and ideas, read books and blogs, travel, play cricket. You are always welcome to read my blog.
Reader insights
Be the first to share your insights about this piece.
Add your insights