Things to Consider When Deciding to Join the US Military
Joining the military, regardless of the branch or position, is a great way to serve your country. However, there are several things to consider when deciding to join the US military.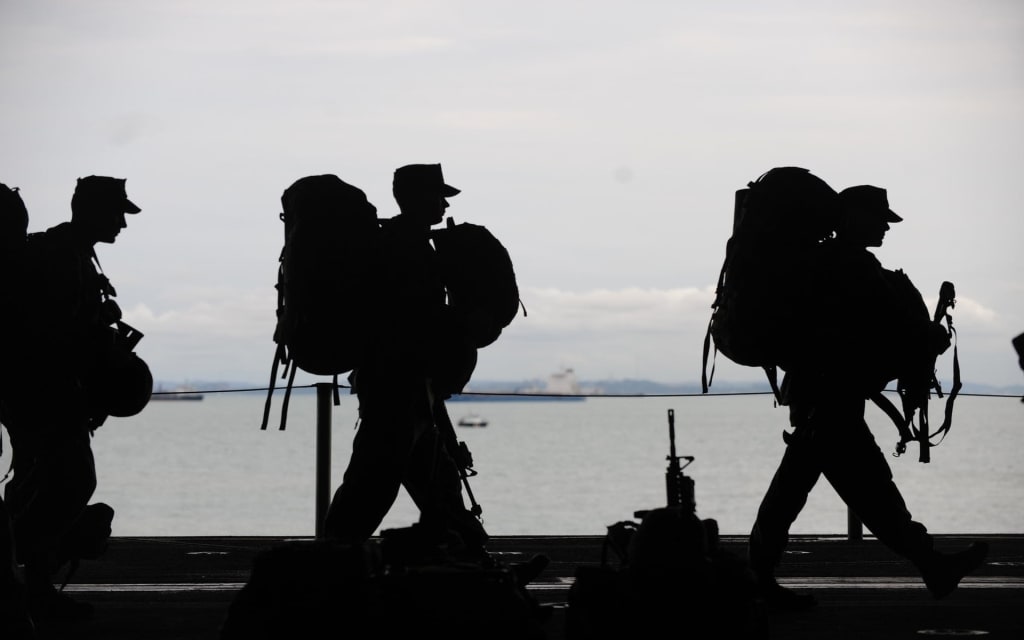 Source
If you're thinking about serving in the military, congratulations on considering such a big and important step in your life!
However, are you fully prepared for military life? Do you have any misconceptions about serving in the military, or do you have all the knowledge you need to move forward? Knowing whether or not you're prepared can be difficult. But your strength shouldn't just be physical. You'll need to learn about Marine Corps Ball traditions every recruit should know and the jobs available in the military.
To help you finalize your decision, here are some important things to consider when deciding to join the US military.
Remember, when you commit, you're committed.
Because there is no active draft at the moment, the US military is volunteer-based; if you wish you go, you can, but you don't have to if you don't wish to. However, once you sign your enlistment contract and take oath, it's set and done.
Attempting to get out of a government-bound contract can be difficult, but there are ways to get an early discharge from the military. Some may decide last minute to not give up life in the civilian world, but chances are, one will often get caught for lying or intentionally doing something just to get out. As a result, some may have to serve anyway.
That said, be honest, and don't sign anything you're not ready for. It can be considered a sign of disrespect and a waste of time when one opts out of military service when they initially committed to it.
Receive everything you need to know about the military and your particular branch.
Before joining the military, it is wise to learn everything you need to know prior to serving for the United States. It's a serious, long term job not meant for everybody.
Based on the latter, ensure you do proper research, ask military friends or family members questions, and/or ask your recruiter questions regarding your prospective job within your branch of the military.
It's a good idea to consolidate a list of questions you'd like to have answered. This can be anything from the term you'll have to serve, to the pros and cons to committing to active duty versus enlisting in the reserves, to clearing up specific rumors.
Keep in mind that each military branch has their own restrictions.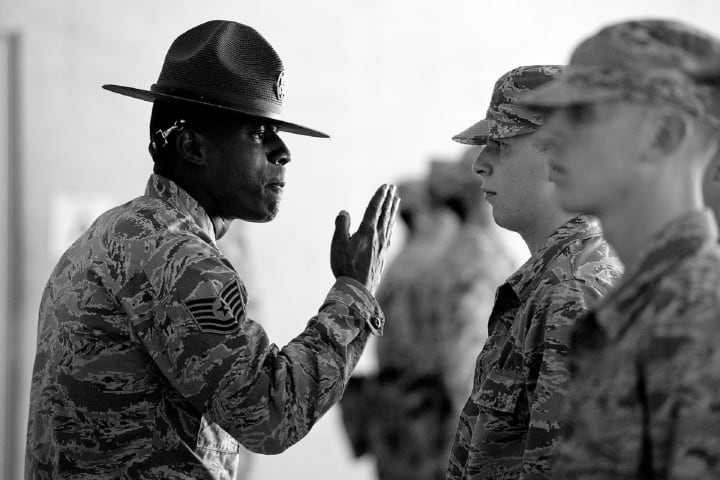 Both civilian jobs and military jobs have specific guidelines to follow and cannot be admitted into the military if they meet certain disqualifications. The disqualifications can vary significantly depending on the branch of military you wish to serve in.
For instance, individuals in the Army cannot have tattoos on their neck, face, or hands while individuals in the Marines have stricter tattoo guidelines to follow as they cannot have tattoos within a couple of inches below/above the knee or elbow.
That said, you may qualify to be in a military branch but not another depending on numerous factors: age, criminal history, health, and so on.
Learn how you and your personal goals match the military.
Are you a disciplined individual who does well in a strict environment following commands? Do you find it easy to adapt to new situations? Would you consider yourself to be versatile? Are you honest? Can you commit? Do you have pride for the United States?
If you answered no to any of the above questions, it may be difficult for you to serve your country. Military life isn't all about sunshine and daisies; it's tough. It's specific. It isn't designed for everyone, and that's okay.
Think long term. Where do you see yourself in the next four years or so? Can you see yourself in the military for quite some time?
Decide what you'd like to pursue after performing military service.
Another one of the most important things to consider when deciding to join the US military is what you'll do afterward. Many enjoy serving in the military and will consider making it a full time career. As for others, they'll commit to the minimum time and head back to the civilian world.
Come up with different options just in case one plan fails. Consider the benefits of the GI Bill if you wish to look for educational opportunities after completing your service.
There is no right or wrong, but having future plans can prepare you for life after the military. However, even if you plan to commit to several military terms, if you get injured, for instance, you may be booted out. That said, always have a Plan B, C, and D just in case.
Before picking a military brand, focus on the skills you currently have.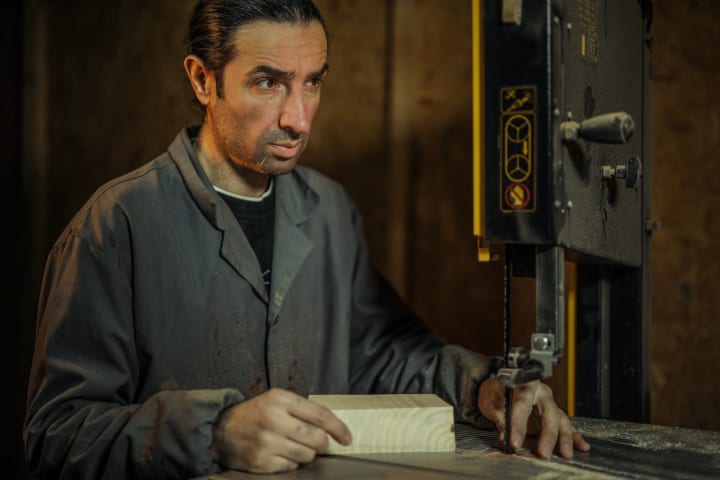 The United States may only have five military branches, but they have hundreds of different job positions from Quartermasters, to General Construction Equipment Operators, to Military Police. Jobs can be on or off battlegrounds. Some jobs may also require you to make frequent moves.
However, if you truly wish to serve your country, nothing is more important than seeing what jobs are best for your particular skill set. This can be anything including skills in engineering, construction, technology, cooking, you name it.
There are free online quizzes that can test which military branch and/or military job(s) are a best fit for you.
Understand the effects it could have on your relationships.
A majority of individuals realize what it takes to serve their country. It means making significant life changes and leaving loved ones behind. It means making sacrifices while you're serving in the military.
This is a given, but realize that the military means serious business. They do not care if your loved one is dying of cancer back home, if your wife is giving birth, or if you miss your family. Typically, the only time you will get off is what is already scheduled.
If you are married or in a committed relationship, also remember to consider their feelings and how they'll feel when becoming a military wife, husband, etc.However, what will keep you going is keeping in the moment, knowing what's next, and realizing that if your relationships with others are meant to be, they will last no matter how long you are away.
Realize that the military doesn't mess around and neither should you.
Lying, stealing, playing jokes, refusing to follow orders, and the like are all not tolerated during boot camp nor when serving in the military. It's brutal, and it's real. Even if you think your boss is an unfair jerk, that's military life for you.
There's going to be rules, restrictions, specific tasks, and things you'll have to do that you aren't used to doing at home (and things you'll have to give up doing that you did at home).
Serving in the military isn't for the faint of heart. If you can't handle criticism and being told what to do, you better learn quickly before joining the military, or you will be in for a surprise.
Don't be expected to be treated as someone special — because you won't be.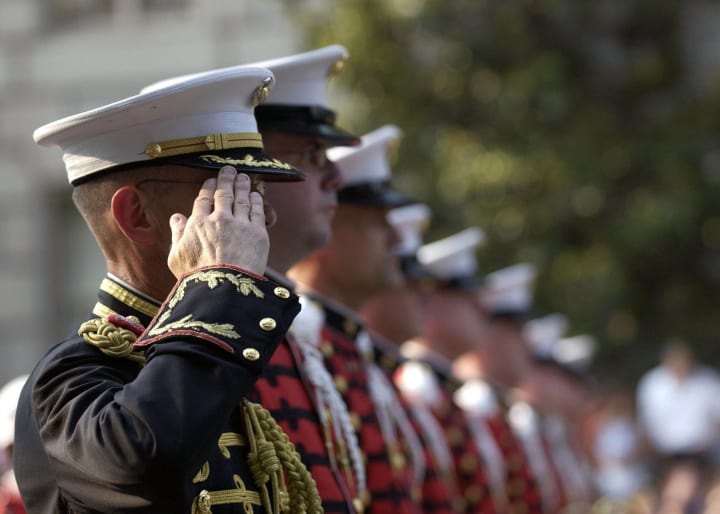 Unless you have a high rank, never expect to be treated anything above your average soldier. When you don't expect something, it doesn't hurt that badly when you don't receive it, right? Right.
The thing is, the military is composed of thousands of individuals. Everyone is just a number because there are way too many people to keep track of. Everyone must be 100 percent committed to what they do and do it right.
That said, it's highly unrealistic to expect everyone to know exactly who you are, your backstory, and what makes you special as an individual. Everyone who serves for the United States is significant, but treating everyone in that way isn't as easy as it seems.
Be prepared to learn a lot and gain significant skills when serving in the military.
It may seem like there are a lot of cons to serving in the military. Well, you can decide for yourself what's good and what's bad.
However, when it comes to one of the top things to consider when deciding to join the US military, the best thing you can do is be open-minded. Don't act like a know-it-all who has every skill in the book. The military will teach you to be open to criticism and other perspectives.
Before joining the military, ask yourself this question: "Am I able to accept that I don't know everything and can gain new knowledge and skills?"
If you can say yes to the latter, you may be able to work in a critical, hard-working, structured environment such as the military. You won't be stagnant when you serve for your country, that's for sure. It's a great opportunity to improve yourself mentally, emotionally, and physically.