Love Your Footstool
Who (or What) Do You Love?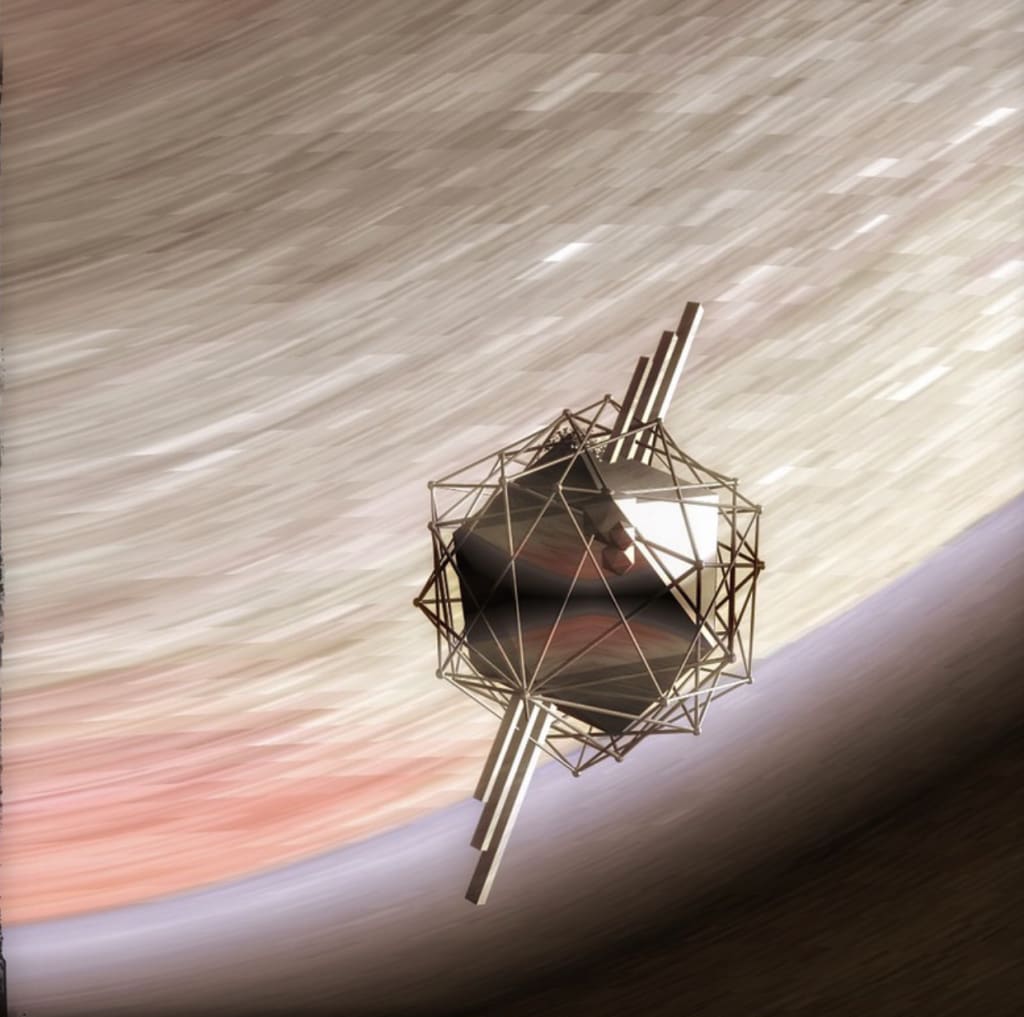 Photograph by: Treforlutions TreVizionz
"It says your enemies will be made your footstools."
"It also says you should love your enemies…twice. And to aid and abet them to boot."
The two men looked out of the spacecraft. Their lapels showed they were Space Force captains. The silver bars twinkled in the light of the ship.
"What I'm saying is the contradiction," Captain Aldis Crane pointed out.
"It's full of them. You shouldn't be surprised," Captain Murrow Burton explained.
The two of them floated in zero gravity. They were like letters in alphabet soup.
"If we're supposed to love our enemies, then what's the point of blowing their spacecraft to bits?" Crane asked.
"You've got to love your footstool," Burton blurted out.
"What?"
"Your enemies are your footstool. But at the same time, you've got to love your enemies. Thus, you have to love what is low and where you can put your feet."
"Yeah, that doesn't make sense," Crane said.
"Who said it had to. You're just supposed to follow the book, not make it make sense."
They monitored the various items on the navigation board. A few bits of old satellites and space debris registered on the screens.
"I'm loving my enemy. Do I love my enemies more than my friends and family?" Crane queried.
"That's a matter of debate. You should probably love your enemies a lot more than your closest pals and relatives. Since you're going to have the most intimate encounter when you take their lives, you should probably care and love them more," Burton replied.
Just then, the commander of the ship, Lieutenant Colonel Dalton Gladwell entered the space.
Both captains looked his way.
"Good morning, sir," Crane and Burton sounded off simultaneously.
Gladwell kept a tube of coffee, and sipped some before saying, "Carry on."
"Sir," Crane blurted out. Burton looked at him.
"Yes, captain?"
"Captain Burton and I were having a discussion. We're talking about how we've read our enemies will be made our footstool but we should love our enemies. What do you think?"
"I think you should love your footstool," Gladwell grinned and sipped from his tube of java. He then left the area where Crane and Burton worked.
"I tried to tell you," Burton sighed.
"It is just the damndest thing. Billions of people believed this at one point? Billions? I don't see how that's even possible," Crane asserted.
"Of all things earth had, the ideas spread throughout the globe contained in passages like that took root, and the field of weeds just kept growing and growing. Eventually, the people found themselves in a massive war, and most of civilization was wiped out," Burton explained.
"I remember from the history assignments but these things just sound ridiculous, and deadly," Crane countered.
"It's alright, Aldis," Burton said. "We're lightyears away from the planet, and it's an impossible excuse for a philosophy."
"I can see how so many wars were fought with hands tied behind warriors' backs. They had studied just war theory, and cooked up schemes to hinder their own fighters," Crane posited.
"Absolutely. The wars never stopped. This faction would fight against the other. Blood flowed, but all of this was a display of love for one another, obviously."
"To rest one's foot on a loved one who just shot you, who you just blew up with a grenade; that is the epitome of insanity."
"You see why we're not on that rock anymore?" Burton asked.
"If you love somebody, you shouldn't treat them like living room furniture. I know that much," Crane made plain.
"It's all about perspective. Nobody read the book, really. Just a few philosopher kings 'interpreted' the material and passed it on to the masses. It didn't matter if you had a wife and family, you loved the guy running down the street with a knife more," Burton stated. "Once he killed your family…."
"You became his footstool," Crane discovered.
"I do believe you should be the next to pick up major," Burton smiled.
satire
I am a forever young, ego-driven, radical hipster from Delaware. Investor. Objectivist for life. Instagram: @skylerized
Twitter: @SKYLERIZED
Receive stories by Skyler Saunders in

your feed