Fighting for a Balance
A Corpsman's War with the Mind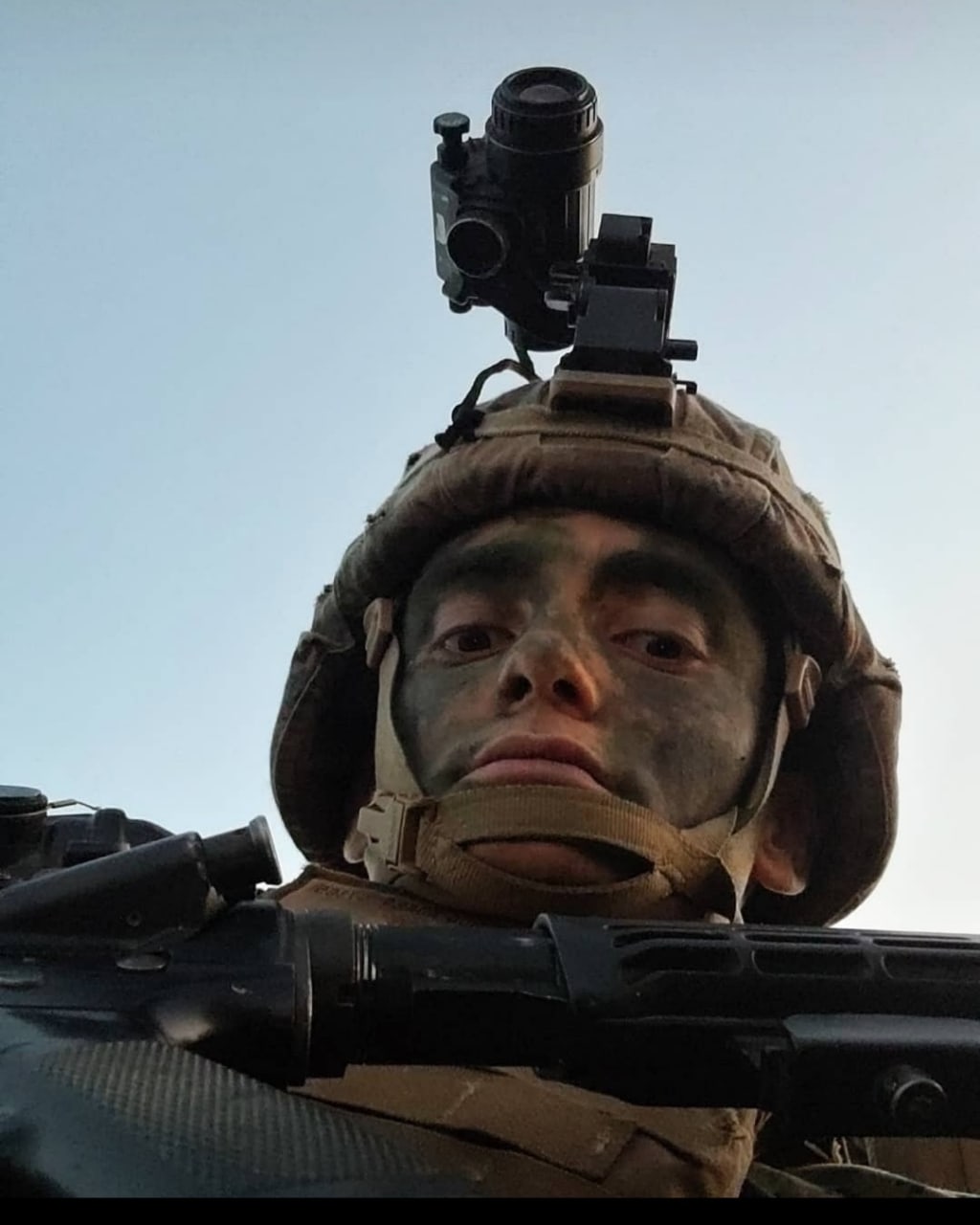 Myself during a field exercise on San Clemente Island, California. December 2020.
"I am convinced that Bipolar Disorder is your true diagnosis, and at this point there isn't much that will change my mind."
Those words were a hard pill to swallow. More so than any anti-psychotic or SSRI my psychiatrist could prescribe me.
This conversation was immediately preceded by a command-ordered 5 day hospitalization, and with it, I knew my time in the military would end in far different circumstances than I imagined.
________________
I enlisted in the Navy in 2016, at the age of 19. The military served as something of a stepping stone to medicate the uncertainty of adulthood, fulfilling the childhood itch of soldiering, and carving a clear cut pathway to college.
In the years that followed, I found myself increasingly detached from the teenager that made the decision. I retreated to my imagination, my creative outlets and poetry to soften the blow. My first command was an inpatient psychiatric ward aboard Naval Medical Center Portsmouth in Portsmouth, Virginia. I was an enlisted Hospital Corpsman, the naval term for a medic, and this command served as the front lines for the mental health crisis that currently runs rampant through the ranks of the U.S Military.
I was responsible for the care and treatment of patients facing schizophrenia, bipolar disorder, various personality and anxiety disorders, substance abuse and everything in between. Basically, if it was in the DSM-5, it was within my scope of practice.
This is preciously where I developed my deep seated passion for psychiatry and mental healthcare. Witnessing the transition from psychosis to psychological normalcy was a miracle in it's own right. I compared it to bringing patients back from the dead, or from another realm of existence, and sharing a hand in the care for such people was a blessing. The experiences here solidified my desire to be a doctor.
Following my rotation out of hospital, I was attached to Marine Corps infantry, and became responsible for the care of 30 Marines. During my time in the ward, we received a significant number of patients from combat arms. Once I found myself in such a setting first hand, I quickly realized why it produces psychological and emotional distress, both in a personal and observable sense. In this regard, my experience in mental health proved useful.
I was forward deployed in the South China Sea right as Covid-19 began. Upon it's outbreak, the mission of our unit became one of humanitarian relief to the American territories straddling the South Pacific. A mission that would never fully materialize.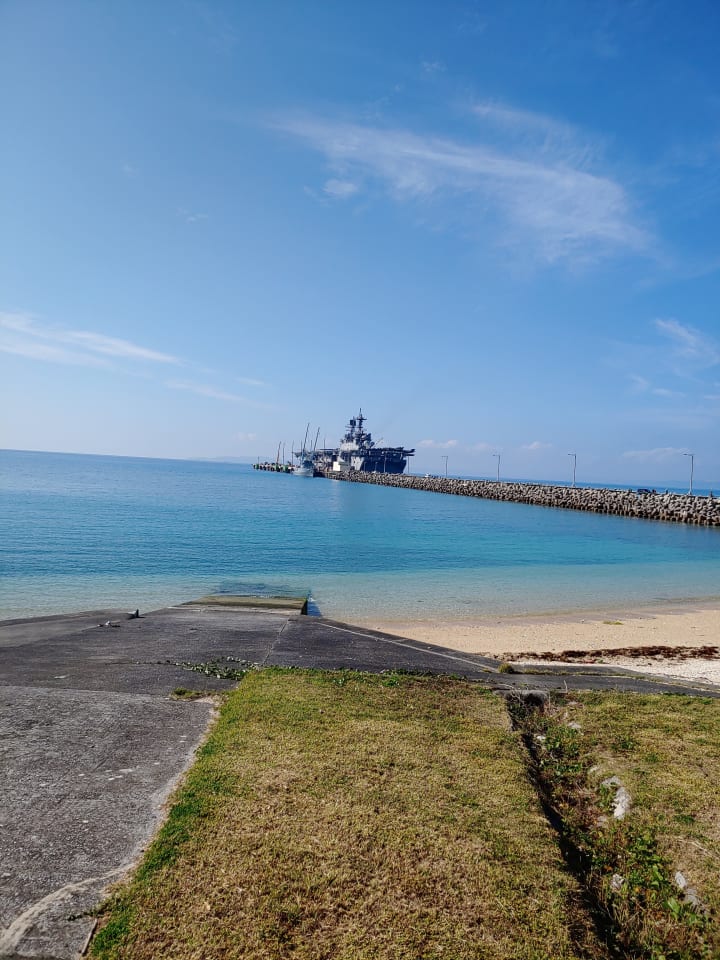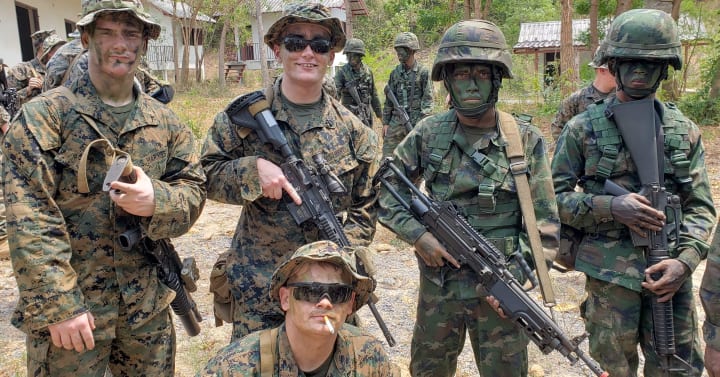 Throughout the course of the deployment, I had wrote nearly everyday. This ranged from journaling to poetry to novel writing. The pages I filled with each passing day became increasingly numerous. It wasn't long before the words began to "talk" to me.
I gradually developed beliefs that my writing was not mine at all, but rather the work of higher dimensional beings that had "selected" me for some unspecified purpose. These messages became numerous and moderately alarming, until the line between reality and my mind began to dissolve.
I cannot pinpoint the exact moment when my imagination crossed the bridge into insanity. However, I do remember that time at sea as one of the most stressful periods of my life. It is very possible that the stress of homesickness, poor living conditions and being cutoff from the outside world served as the perfect cocktail for my descent into madness.
All of this went largely unnoticed. The Marine Corps infantry was in many ways a home for the atypical, many civilian-level social norms simply do not exist. Additionally, at this point in the deployment, I had built up a rapport with my Marines that nearly any behavior could be laughed off. I took care of them, and they took care of me.
A full year and a half would pass before I would again find myself at the very edge of reality, this time in the aftermath of a sudden and immediate possibility of being sent to Afghanistan to evacuate the remaining elements of the US-led democratic government, now rapidly falling in the backdrop of a Taliban offensive. A deployment that would eventually fall to another unit.
I was again kept up all night, for several days at a time, to receive the grand messages from the "other world." I wrote them within my journals, and felt neither the need nor the desire to sleep. This alarmed the counselor I had at the time, and the week that followed was something of a blur.
This is how I found myself in the office of my Regimental Psychiatrist, formally diagnosing me with type II Bipolar Disorder and prescribing me 100mgs of Seroquel, a dosage that would increase every time I saw him.
This was a life-changing diagnosis to say the least. It led me to question myself anytime I felt anything beyond stagnant. I could no longer perceive whether my happiness and drive was the product of genuine emotion or hypomania. Equally, if my bouts of sluggish behavior and depression were true or a psychological delusion. The entire world of human feeling became subjected to my own intellectual scrutiny. I invalidated my own emotions and briefly entered a period of deep seated denial. This didn't last long.
The sleeping giant of this whole ordeal is that, as much as I wanted to fight it, it made sense. My family and friends, with the exception of a few, expressed little to no surprise. "I knew it" and "that makes sense" became the anthem of nearly everyone I told about my diagnosis.
For years, it seemed that life itself was a wave of highs and lows. I metaphorically existed either in the mountains of bliss or the depths of despair, this was life as I understood it and I had no insight to one or the other. This was normal. My normal. The fact that one could balance these two extremes appeared to me as magic.
Undeniably, there was a tremendous amount of clarity that came with the diagnosis. Somewhere in the dark vacancy of despair, an emotional metamorphosis took place, and subsequently illuminated the dark. I finally had a word to describe what I thought as just the trails and tribulations of life. I discovered a very important aspect of myself and this permitted me to craft a battle plan - not to defeat it, but to make peace with it. Emotionally diplomacy. A psychological truce.
In the months that have followed my diagnosis, I have read 6 novels, I began surfing everyday, I achieved a level of fitness I didn't think was possible, I developed a significantly healthier diet, I applied to my dream school, and I found a balance. Being diagnosed bipolar was a catalyst for a level of self-love and understanding that I never knew. I learned the language of sanity. I fell in love with life again and I somehow now knew exactly what I wanted out of it, and how to get there. All self-doubt rapidly dissipated, and with it, the delusions and hallucinations that ruled my life. Focus and clarity took their place. For the first time, I learned to listen to my heart, not the voices in my head.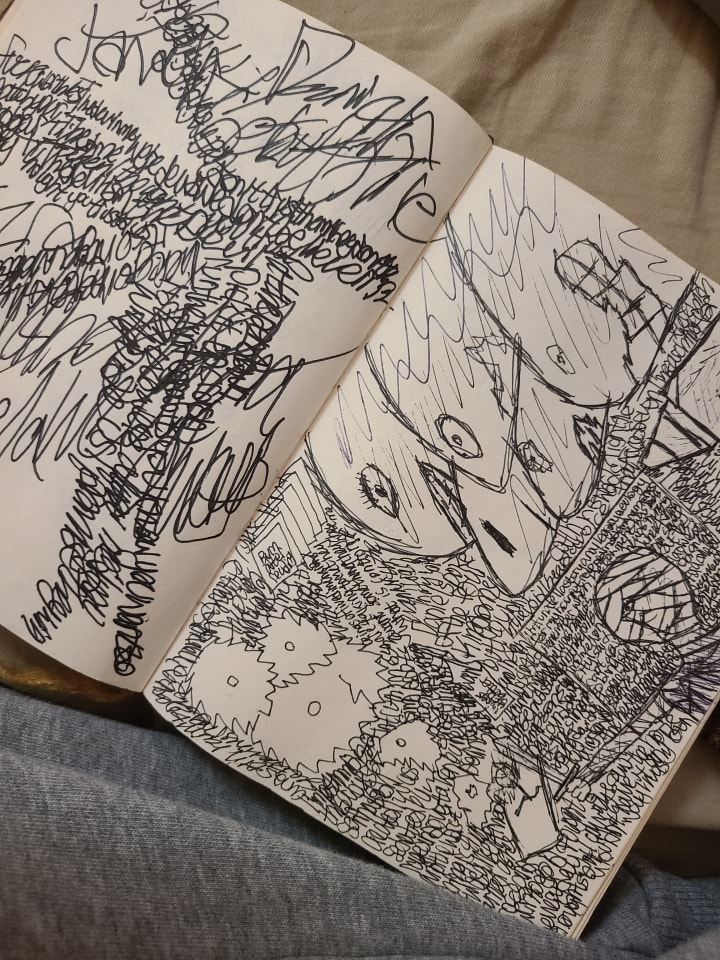 veteran
Life is so much better when you write it down.
Poet, screenwriter and novelist. All for my own enjoyment.
Currently writing a memoir and an alternate history novel "Where the River Narrows"