Everyday Foods That Were First Developed Just for the Military
You might be aware that GPS and the internet were originally military inventions. But, did you know these favorite everyday foods were first developed just for the military?

The military has created a huge amount of technology that is now regularly used by civilians. Most of us already know that, though, since it's common knowledge.
The internet was first a military invention for communications — and so was Tor Project's dark web encryption work. Even car brands have military invention connections, especially when it comes to Jeeps and Humvees.
When it comes to tech and rugged cars, the connection to military invention is fairly obvious. What many people don't realize is that there are many everyday foods that were first developed just for the military.
Don't believe it? Here are some of your favorites that you should be thanking the military for.
Sliced Bread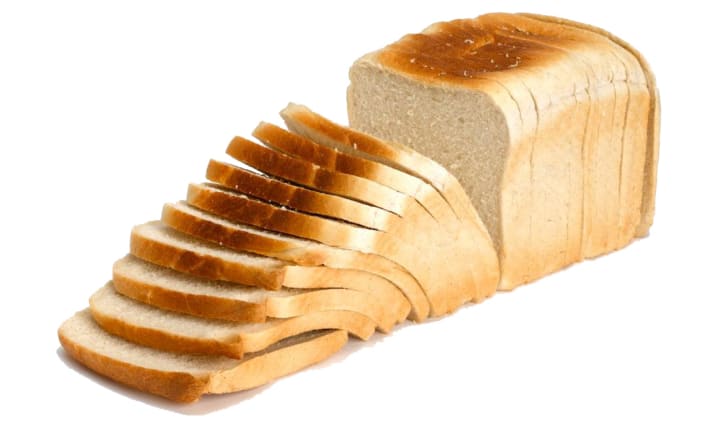 It's really hard to imagine, but at one point, there was no such thing as pre-sliced bread in stores. Sliced bread was revolutionary at its time, and that's why people call awesome things "the best thing since sliced bread."
As easy of an innovation as it is, sliced bread made making sandwiches and eating on the go way easier. That's why most people shouldn't be shocked to find out that it tops the list of everyday foods that were first developed just for the military.
Soldiers need to be on the move, and they don't have time to carve up bread, ergo, presliced bread. Mother Jonesalso noted that World War II was around the time the military began to get into using preservatives to keep bread soft and squishy — a trademark perk we often take for granted when grabbing loaves off the shelf.
Postwar, sliced bread became a major American staple due to its low cost, high convenience, and delicious taste. And, many of the top sandwich shops out there have the military to thank, too. Yum!
Canned Food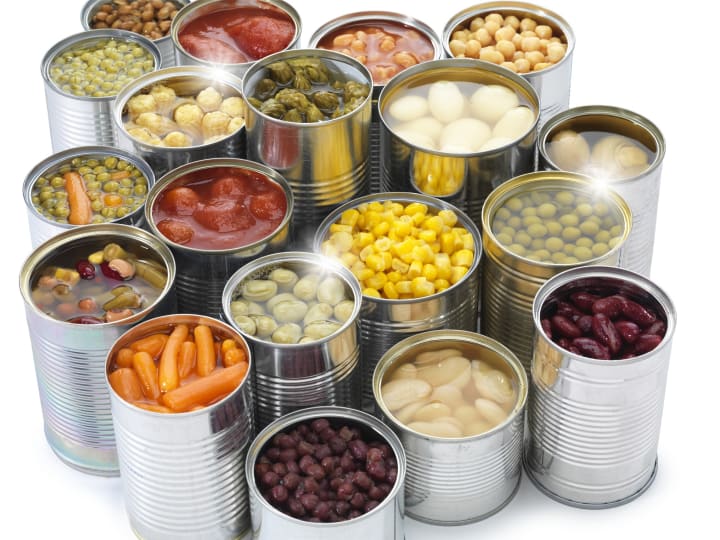 Speaking of everyday foods that were first developed just for the military, let's talk about canned food. In any military battle, having fresh food that can stay on shelves for months is crucial. There was a point in history where that just wasn't happening.
That's why canning was invented — it was a wartime food preservation method. It was a primary reason why America won the Mexican-American War, but the invention of canning was not our own.
Rather, it was Emperor Napoleon Bonaparte who helped bring its invention to the forefront. History shows that the conquering legend had offered a prize to whoever could invent canning first. After the Napoleonic Wars, it became clear that any military that adopted canning would be at an advantage.
Canning soon spread to civilian use as well, in order to help prevent bad seasons from causing famine. But, this military story doesn't quite end there. The US military did tap quite a few major corporations.
Funny enough, one of the companies that the military tapped for ration creation was none other than Chef Boyardee, which was spearheaded by a real Italian chef from the Boiardi family. Who knew?
Cheetos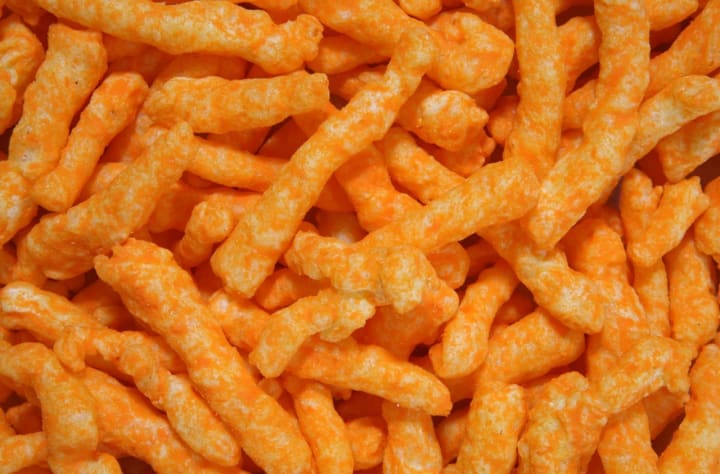 Yes, Chester Cheeto is a mascot of government invention — which only goes to show you that some of the everyday foods that were first developed just for the military might just fall into the realm of junk food.
Cheetos date back to World War I, when James Kraft and Walter Gerber first worked on emulsifying salts with cheese. The cheese dust they created became incredibly popular, especially on corn puffs.
They sold the invention to the US Army, which quickly found a bunch of ways to use it in food. Cheetos, as well as Easy Mac and Cheese, were both results of the new invention.
Any time you see powdered cheese, you're looking at an Army-sponsored invention. Grateful yet?
Pringles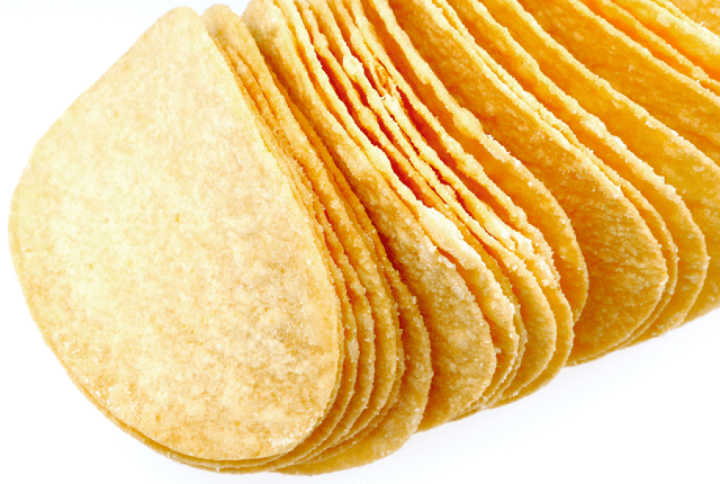 A lot of stoner food seems to be on the list of everyday foods that were first developed just for the military. This includes those chips in a can we all know and love — Pringles.
During war and tougher missions, people get hungry. The USDA set out to make potato powder that could be dehydrated and reformed into uniformly shaped potato bites.
The idea behind this was that chips would be easier to carry in a can, and more likely to remain preserved during more rugged missions. Since they are heavy in fiber and calories, they would also provide more energy to soldiers on a mission.
Soldiers loved them and were the first to learn that once you pop, the fun don't stop.
Chicken Nuggets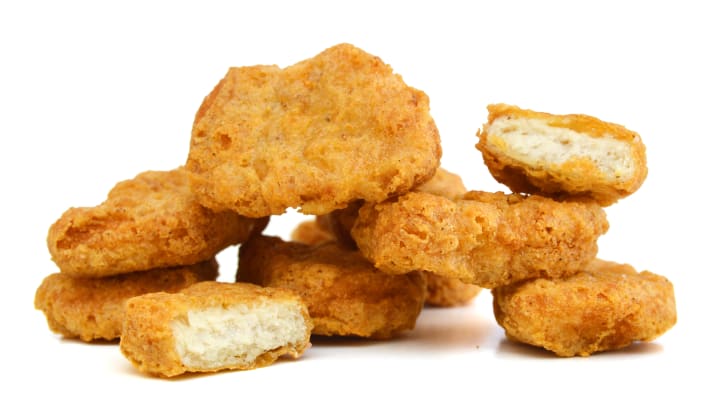 Have you ever looked at chicken nuggets and wondered what part of the chicken is the "nugget?" Well, the truth is that there is no nugget in a chicken — at least, not naturally.
McDonald's and other fast food chains owe a lot to the everyday foods that were first developed just for the military, if you think about it. During the turn of last century, meat was a necessary part of a soldier's diet. But, it was also expensive. The military came up with a solution.
The military hired the Natick Center to find ways to glue cheaper scraps of meat together into an appetizing, tasty form. Thus, chicken nuggets and other meat patty goodies were born. Some of the products that used this technology include:
Chicken nuggets
The McRib
Beef tenders
Energy Bars and Granola Bars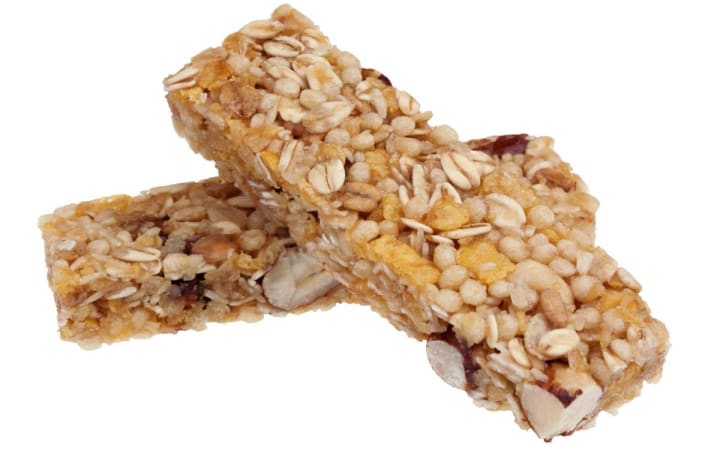 Two of the most common "healthy snacks" on your shopping list are also everyday foods that were first developed just for the military. Soldiers expend a lot of calories, and food needed to be nutritious while also easy to pack.
So, the Natick Center and the US military created bars made as a dessert-style treat for soldiers on the go. At first, they tried to make chocolate that wouldn't melt.
However, that failed. By the end of World War II, they made glued together, sweet fruit bars that had grain added to them. And so, the granola bar was born. The military then worked to upgrade them and developed energy bars as a result.
Oo-rah!
M&Ms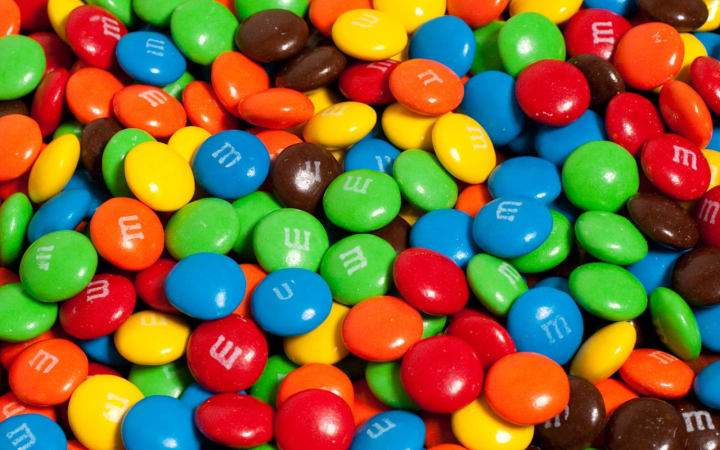 At one point in history, Frank Mars and Bruce Murrie were trying to invent a chocolate bar that didn't melt, after noticing that people don't buy chocolate in the summer. Under the company of Hershey's, they were able to develop M&M's — the candy that melts in your mouth, not in your hand.
They invented it in 1940, but by WWII, sugar was not rationed to civilians. So, they sold M&Ms to the military on an exclusive contract. They became so popular that it became a civilian phenomenon. So, while these candies aren't quite the everyday foods that were first developed just for the military, they still have strong enough military ties to be worth mentioning.
Refrigerated Guacamole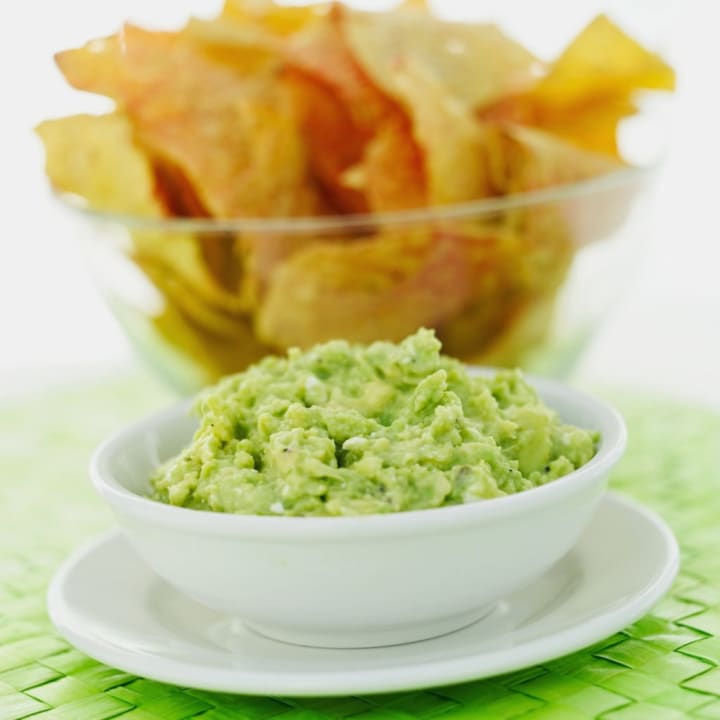 Some of the everyday foods that were first developed just for the military are definitely healthy and hipster-approved. Such is the case with the military invention of High Pressure Processing, which allowed military groups to refrigerate quick-expiration goods like guacamole.
Surprised? We are, too. We never would have guessed that the military would have spent so much time figuring out unusual ways to eat an avocado. But, we're definitely not complaining.