Borrowed Time
A Tale of Romance and Revenge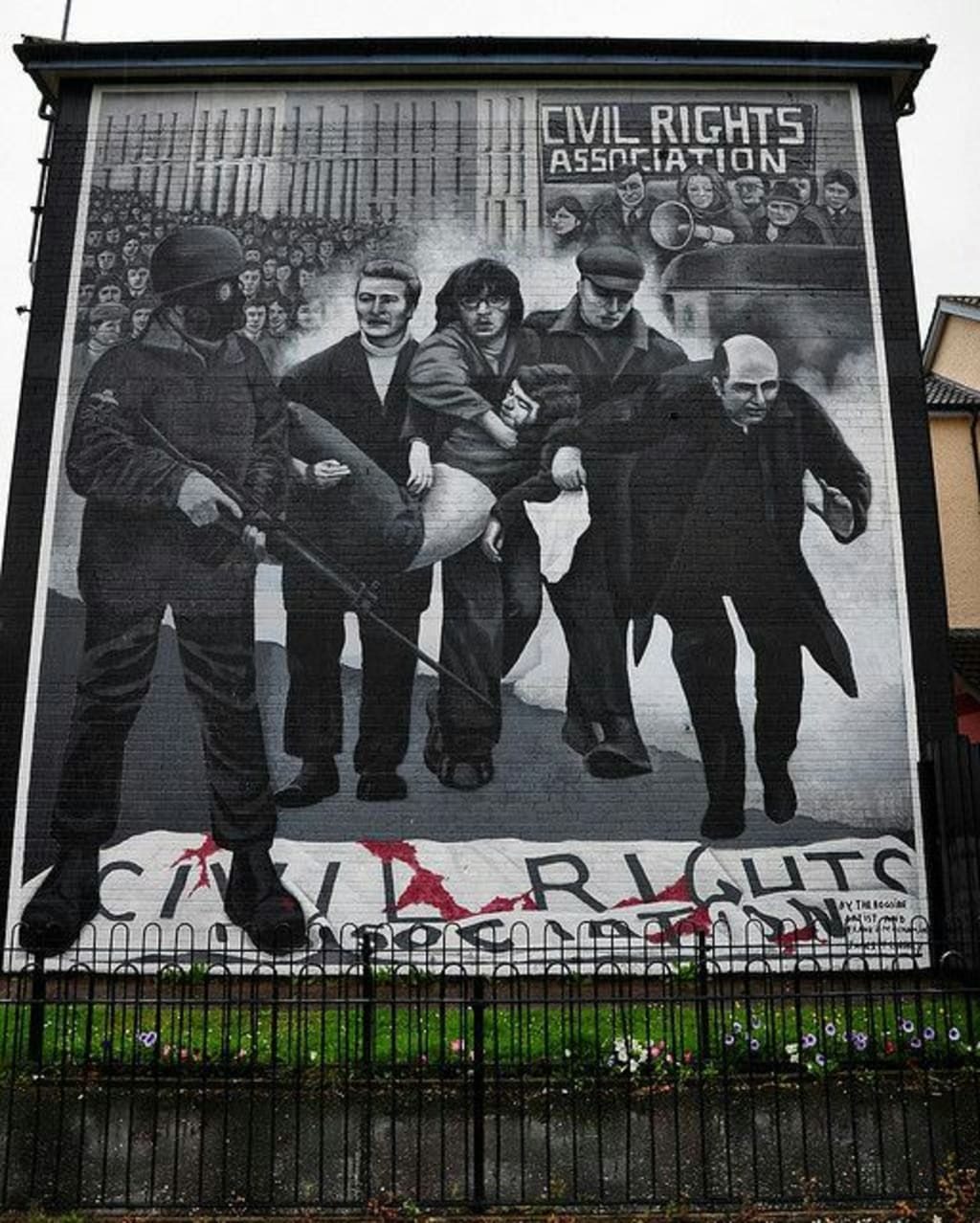 It was Belfast, the early 1990s. Two Special Forces types, the type they usually deny exist are tuning a high velocity sniper rifle. Several streets away, an equally incendiary and important figure in the IRA was sitting in the back of a car pulling up to an embassy. Shane, the younger of the two was peering through the sight. He turned to his captain, who was wiping his brow and mustache of sweat and looking down with contempt at inner city Belfast.
"In position, Captain McKensie."
"Fine, take the shot and let's get out of here. They told me Ireland was supposed to be cold and wet, I'm dying in this heat."
The captain watched the young private reach for the trigger, then pause.
"Why the delay?"
"Sir, it's a small child."
The Captain looked through his binoculars and sure enough, the man had taken his daughter out of the car and was standing talking to the gathering of press outside with his daughter in his arms. Enjoying the photo op, unaware of its true significance.
"Casualties of war. Take the bloody shot, boy!"
Shane shook his head, he argued but he was unable to look the captain in the eye.
"No women, no kids I'm sorry, I can't do it."
Captain Mckensie tried to push him out of the way. In the struggle Shane fell on the rifle. The shot echoed through the streets and screams followed—a different kind of scream. Mckensie looked with his binoculars and saw the crowd, gathered around the little girl, bleeding from her chest.
"Are you happy now?"
Before they could get into specifics they heard frantic footsteps on the fire escape behind them of three armed men. Captain Mckensie threw the young man out of the way, turned the rifle around from its position and shot two of the men coming up the stairs. The last one hid behind a wall. The Captain paused for a moment, looked through the sight again and shot a hole through the wall. And the final assailant. As they left he paused for a moment over their fallen attackers. "May the road rise up to meet you, and may the wind be always at your back."
After that, Shane was discharged from the forces. He didn't have what they were looking for. He was every bit the physical specimen, came from a broken home from the nasty part of a nasty part of the world; Glasgow. In theory he should have been their dream come true. But he refused to follow orders. He resided in London. He kept to himself, working no questions service jobs like dishwashing and kitchen porter. People who he worked with all said the same. "Shane is a nice guy, he's quiet and he keeps to himself." They say war changes people, like you leave a little piece of you out in the field. When he was alone, his mind would wander back to that rooftop. The day his life changed, he was looking up at the sun dreaming about Belfast. A girl got in the way of the sun; it startled him out of his thought process. She didn't look even slightly bothered that she's disturbed him.
"Hi."
"What do you want?"
"Can I sit there?"
"I don't care."
She sat down beside him and took her hat off. For a brief moment he thought that was the end of the interaction, he was mistaken. She extended an aggressively friendly handshake.
"I'm Claire, what's your name?
"Shane."
He reluctantly shook her hand. No sense being rude, after all.
"You're not much of a talker, eh?"
She took out a pen and a pad and started writing. Shane looked at her, she turned her back to him so he couldn't see, and looking back at him occasionally to make sure he wasn't still peaking. Unexpectedly, Shane smiled. She had caught his attention.
"What?"
"Nothing."
She smiled at him and went back to the writing. After a few minutes she finished abruptly and closed the book. She got up, put her hat on and said goodbye without looking back.
"Well, see ye round."
He watched her leave, amused by her aloof quirkiness. It was too late when he noticed she left her book on the seat.
"Hey lass you forgot your book..!"
He called, but she didn't hear. He opened it out of curiosity and found the last page that looked to be about him.
"At first, Shane just seems like an asshole. He barely gave me the time of day when I sat down. But I watched him and his eyes really caught me. The more I watched him and I looked at his eyes I started to see a real sadness in his eyes. He's angry, at himself. And he's built up this hard angry exterior to keep the world at a distance, but it's his eyes that let you in."
Shane kept it for her on the off chance she'd return. She did.
"You're here again?"
"I like to sit here; the sun is nay bad over here."
"Ok. I'll give you that. Hey, have you got my book??"
"Aye."
He threw it to her. She smiled at him and sat back down. It all seemed a little too convenient for him.
"You did that on purpose didn't you?"
"Maaaaaaaybe."
"Wherever you go, women never change."
"Is that right??"
"Oh, aye."
"So now what am I thinking?"
"Who knows…"
He got up and started to walk away, this threw her off.
"Wait! Where are you going??
"I was gonna get something to eat??"
"Can I come too??"
"Why??"
"I'm one of those people who enjoy the company of others."
"Well I was gonna sit here anyway, you might as well stay here and I'll bring something.
"Ok, great."
Shane nods awkwardly, letting her finish speaking out of good manners then turns and walks away. This afternoon proved to be the start of something. Shane would continue to feign indifference and distance toward her, but he was beginning to enjoy the company. On one such day she upped the ante, meeting him outside of his building on his way to work. He smiled at her, she smiled back and upon realising it, he locked his face back into a scowl.
"What are you doing here?"
"Hiya."
"What do you want?"
"To see you?"
"Why?"
"I'm not really sure."
"So leave me alone."
"I don't want to."
"Look you don't want anything to do with me alright, just leave me alone."
"Nope."
"Why not?"
"It's not going to work alright. I know your secret; I know you're not that bad."
Shane looked at her for a moment, torn between helplessness and being moved by her sincerity.
"Come on I'm buying you breakfast, you can keep protesting if you like. "
"Fine."
They left for breakfast. Unbeknownst to them they were being watched from across the road in a car.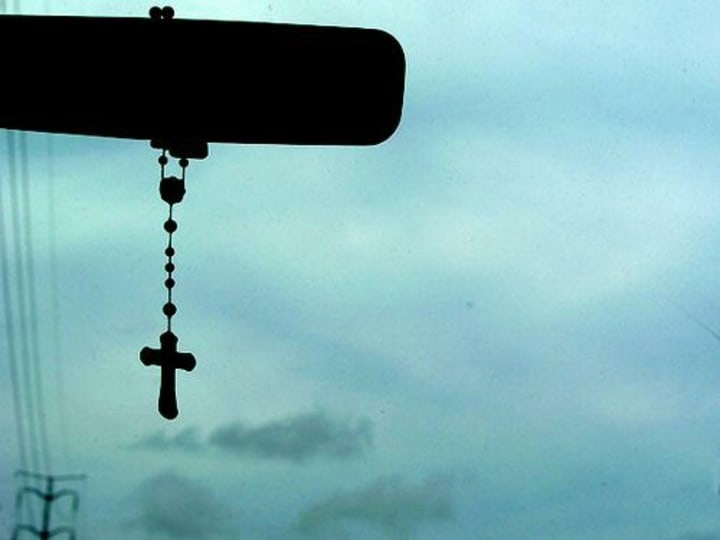 O'Brien smoked a cigar and thumbed the rosary beads on his rear view mirror. When he threw the cigar away, a construction worker gave him a dirty look but couldn't maintain the gaze for long with O'Brien's scarred and grizzly face. If the eyes are the windows to the soul, looking into O'Brien's was more than most people could handle.
The next day, Shane was locking his front door to go to work when something caused an itch under his shirt. It was then he realised he'd left Claire's beads on from last night. It felt strange to allow such a moment of weakness with anyone, let alone to have felt so comfortable as to still be wearing them. He tucked them in and kept moving. Nothing could break his stride, even the group of youths trying their best to provoke him.
She spent most nights at his place. One night in an attempt to be cute she dressed up in her pants and his leather jacket. She found him making origami. He threw a paper aeroplane at her as she came over.
"The Japanese use it to relieve stress and anxiety."
"Really?"
"Sure. I mean look."
He held up a crane in front of her, marveling at his creation.
"Look at that. These hands made that. By the way, what's the story with the book?"
"It's my book. I observe people and then write short stories about them. Sort of like people watching."
"It's about me isn't it?"
"Maybe, why??"
"All this stuff about sad eyes and that makes me sound like such a cliché."
"Not my fault."
She said with a smile.
"But now that ye mention it, you have been a bit more smiley lately."
"You make me happy. When I'm with you I don't think about all the other stuff. You make me feel like I'm a better person."
"Quick, gimme the book that was good!"
Through asking around O'Brien had narrowed down Shane's address to the street, he went over on foot one morning to see if he could spot him leaving one of the buildings. As luck would have it the same group of youths that harassed Shane passed him. The oldest one, Curtis caught his eye as they walked past and took O'Brien's poise as a statement of aggression. The group stopped and squared up, unaware of what they were starting.
"What you staring at, bruv?"
"Nothing in particular."
The lippy one, Jay took exception to that. O'Brien dismissed them.
"I don't have time for this, kids."
He stubbed out his cigar and walked away. He had work to do; getting the measuring stick out with the natives was a waste of valuable time. The situation could easily have been over, but young people and their ill acquired sense of honour simply would not allow it. They had to have the last word.
"Fuckin, pussy."
O'Brien stopped. He wasn't angry, but he was bothered enough that he decided that a lesson in manners was needed. He turned half way, threw back his coat and put his hands on the holster of his desert eagle.
"Lads, I'm lookin' for someone and it's not you. I don't care about you. You want to go around mugging yuppies and beating up Pakistani 12-year-olds all your life that doesn't bother me. Now if you really want to start something that's grand, but I guarantee you it won't end well for you."
Both sides stayed locked in their Mexican stand off for a moment. The youths withdrew slightly, unable to maintain eye contact. With the lesson securely learned, O'Brien walked away. This encounter had drawn him some unwelcome attention, he'd have to come back for recon some other day.
That night Claire came home to her front door already open. The sense of dread formed in her stomach, living in London you were warned almost daily about situations like this. She went in cautiously and found to her surprise Shane laying the table.
"What are you doing?"
"I wanted to make you dinner... The door was locked so..."
"So you broke in??"
"I wanted to surprise you??"
She looked at him, confused as much by such a sweet display as by the break in.
"Stupid idea I knew it. I'm sorry alright, I'll just go."
"Don't go."
Shane threw a plate against the wall in anger. Claire was afraid, but she recognised this as anger he was directing at himself. She held him close and shushed him.
"It's ok."
"Really?"
"Yeah sure."
"I'll fix the door."
"I'd appreciate it if you did. "
"I want to give you something. I was going to wait until after dinner, but then I broke your door."
Shane pulled a chain out of his jacket pocket with dog tags.
"My dog tags from when I was in the forces."
"Aw come on I can't take this."
She protested so much it almost made him angry.
"I want you to have it. The old stuff doesn't seem so bad anymore, and that's because of you. Please, I can't have it anymore."
"Well, when you put it that way what choice do I have. "
She gathered her hair from around her neck and turned around. He attached the chain slowly and kissed her neck as he put his arms around her. She smiled.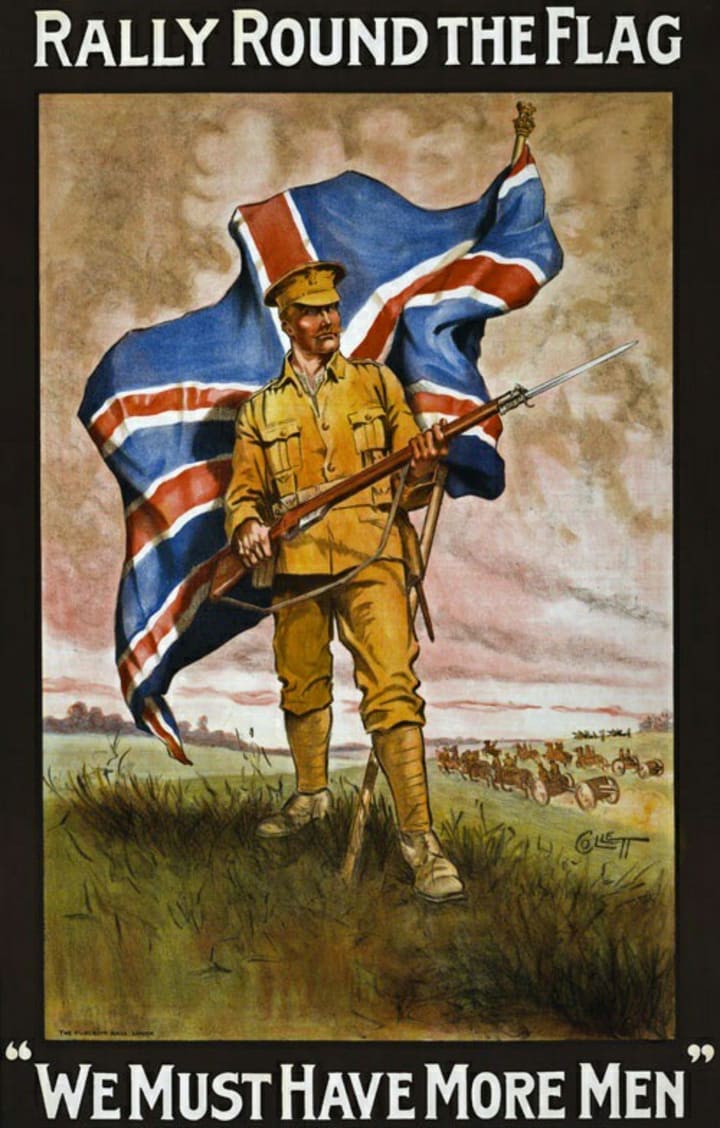 Shane would do for another night. Captain McKensie was a lot easier to track down. O'Brien opened the door with ease. The bowy knife was the instrument of choice as the element of surprise was still intact. As he crept through the halls of the old man's home, he passed pictures of him decked out in military regalia, being awarded medals and pins for valour in countries he had no business in. This served to strengthen O'Brien's resolve; this ancient relic of the empire, this conquering hero was going to die alone in the dark like he deserved. O'Brien passed an old Union Jack on the top of the stairs and made for the bedroom, he got just inside the door when he heard a floorboard creak behind him. He stopped, and then he heard the voice of the old man and the clicking of the hammer on his old service side arm.
"Trust an Irishman to bring a knife to a gunfight."
O'Brien dived over the bed, firing wildly behind him as Captain McKensie tried to shoot his assailant.
"You think you're still that good, old man?"
"One of us will pay to find that out, laddy. Even half deaf I could still hear you coming in the door. Don't they teach thugs anything."
"Apparently not enough. We'll age before beauty, captain."
The captain emerged from behind the door for his shot but this time O'Brien is taking aim. He fired only once but made it count as he rose from behind the bed, the window shattered behind him with Captain McKenzie's efforts but O'Brien found his target and the captain went down. With glass sticking out of his bald head and his gun still trained on the target O'Brien moved around from behind the bed. He took the glass case with the medals from the bed side table and smashed it. He threw the medals beside the fallen Captain.
"There ye go, die like a hero!"
He took a second to compose himself. He held a picture up for the captain of little Sinead, the girl they killed.
"Do you even remember her? A wee baby. You killed her. And look at you. Look at all these medals. You're a hero. An instrument of the most barbaric, destructive and powerful empire the world has even known. The rules never applied to you. In my world, we have very few rules. No women. No kids. Well the rules are gonna apply to you now, Captain."
The captain started coughing, things were getting dark. But he nodded, he remembered.
"You pompous bastard. Even your regrets have that regal pride. Not that I think you deserve it, but you'll get your chance to tell her how sorry you are."
O'Brien raised his gun, the captain shut his eyes. Three shots; one to the forehead and two to the solar plexus. An execution, a warrior's death.
O'Brien could hardly believe his luck when Shane walked in after his breakfast. There were too many civilians and witnesses to do it here, but this man killed a small child so a bit of psychological pressure seemed fair. He positioned himself behind Claire, in Shane's eye line. Then simply sat and stared, the brooding Scotsman would react sooner or later.
"Can I help you?"
"No you're grand."
"Do I know you?"
"I don't think so."
"Do I look familiar??"
"Well now that you mention it."
"What are you staring at?
"You're in my eye line pal, don't flatter yourself."
"That fuckin' wall is in your eye line 'pal,' stare at it instead."
Sensing his blood rising, Claire took Shane's wrist in an attempt to get him to sit down.
"Shane, come on."
"It's fine, Claire."
Now that he knew her name, O'Brien couldn't resist sinking in the pressure just a bit more.
"Shane stop being silly and listen to the lady, Claire is it? Listen to Claire, your breakfast is gonna get cold."
"Don't worry about her. You're talkin' to me."
"Alright easy now son, relax."
"Who the fuck are you callin' son??"
Shane jumped out of his seat, O'Brien met him immediately. Had Claire not jumped between them they most certainly would have shed blood.
"Like I said son, sit down. Don't do something you can't take back."
Claire looked at him, begging him to just sit down. He almost did when he noticed O'Brien looking Claire up and down with her back turned.
"She's a great girl man, look after her."
Shane reacts again, but Claire holds him back. O'Brien leaves some money on the table for his breakfast, puts his coat on and walks past slowly with a smile.
"I'll see you round, pal."
It was after a particularly long day at work that things escalated with the local riff raff. They were waiting outside of his building right on cue.
"I've had a long day boys."
Jay thought that was funny.
"Aww, boys the paddy's had a long day."
"Wait, the what? I'm Scottish not fuckin Irish."
"Shut up, man!"
Losing the exchange only made the natives more restless. Shane tried to get around them again and this time Michael got in his way. The youngest of them, he couldn't have been more than 12.
"Move."
"Ha. Or what?"
"Or I'll move you."
They reacted with a resounding, "Ohhhh." He tried to get around him and yet again Michael stood in his way. He pulled the boy back by the scruff of the neck towards the group. They react instinctively and rise toward him.
"Just leave it, lads."
Jay tried to swing for him and he blocked the punch, pushing him back at the others. He stayed for a moment to see if anybody else is gonna try anything then went into his building.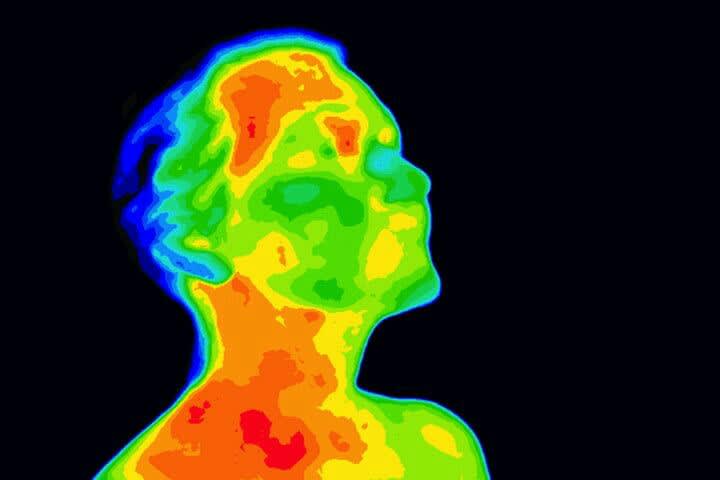 O'Brien positioned himself at the door, he'd loaded his weapon in the car to minimise noise. He knocked on the door, and using his thermographic eye glass he waited for the shape that looked like Shane to stand up. He took aim at the door and opened fire. He was thrown by Shane's reflexes and good luck, Shane dodged the first round and ran for the couch, he turned the couch over with Claire on it and grabbed the bottle of vodka off the table as he went. Shane gestured to Claire to stay quiet and stay down. O'Brien is in full effect now. He kicked the door off and strode in with military precision, scanning the room.
"Good evening, I'm here with a message from the real IRA. Maybe you've been able to forget about what happened to poor little Sinead, but we certainly haven't. It's time to pay for your sins, son.
A broken picture frame falls off the mantle behind him and he turns instinctually, with his back to the couch. Shane throws the bottle at him and charges for him. The bottle misses and he's a second too late. O'Brien turns and puts the Desert Eagle squarely between his ribs and smiles at him.
"Sin é, brother"
Even a well maintained weapon can jam after years of loyal service. Both of their faces dropped but this time Shane was first. He disarmed O'Brien and hit him in the temple with the gun. They struggled and O'Brien threw Shane up on to the table, they struggled before Shane got a leg free. He kicked O'Brien back far enough to aim and make a kill shot. He confirmed the kill by checking the pulse and then turned his attention to Claire. She's curled herself into a ball, hands over her ears and eyes shut and crying. He put his hand over her nose and she opened her eyes with surprise when it's him. She isn't going to let him off that easily however.
"What does the IRA want with you?"
"Sit down."
"Tell me."
"Sit down, please."
She looked down and noticed before he did. He's got blood seeping through his shirt. He sticks his hand under and comes out with a large handful of blood. He starts to sway and sits down. He takes off the hoodie wearing just a wife beater, revealing scars on his shoulders gained from years of top secret black ops service. He's got a piece of glass stuck in his side.
"Over the sink; bandages, needle and thread and the whiskey."
She makes a face at him over the last one.
"More booze?"
"For the wound!"
He pours the whiskey on the wound and roars in agony. He takes a big slug from the bottle to calm his nerves.
"You're going to have to pull it out."
She comes back with the bottle of whiskey. He pours it on the wound and roars in agony, taking a huge glug of the whiskey to get rid of the pain.
"You're going to have to pull it out."
She looks at him funny.
"I can't do it myself."
"I've never been shot at before, but this might actually be the thing that makes me pass out."
"You can do it. But do me a favour, don't count. Just pull it."
Shane takes an extended slug from the whiskey bottle and looks away. Claire stares at the glass, takes the bandage and braces herself. She pulled the glass and they were able to bandage it long enough to wrap the hitman's body in a carpet, then go to the hospital for the night.
The next morning, with Shane in a much better state and stitched up, they went home. They were walking through the courtyard when of course, the gang of locals had returned. This time they focused on Claire. Curtis took the lead.
"Well, hello darlin? What's your name?"
"Leave her alone."
"Nahhh bruv. She's well fit, gonna have to make some time with her."
Jay stepped forward and Shane pushed him back. Instead of instinctively reacting he laughed, and the boys spread out around him like hyenas.
"Run."
"You're a real hero. Aren't you?"
"Claire. Run!"
She ran in to the building and around the corner. She dared not look back, but she heard a lot activity. After a few minutes the door flew open and Shane walked in. His knuckles are bloody and his face is slightly grazed but he appears to have won. He speaks first, eerily calm.
"You alright?"
"Yeah. You??"
"Fuckin' lovely, yeah. Me and the lads had a bit of a meeting of the minds, straightened everything out."
She looked afraid at first. But when she saw he was OK she trusted him, and smiled when he did.
"You're gonna be the death of me, ye know that."
"Who me?"
She began to flirt with him.
"Yeah, you. Getting me in heated discussions with gangs of youths like that."
"Aww. I'm sorry, baby."
"Ahh its ok, they were kind of soft anyway. I love you, by the way. I was a bit distracted last night with the blood and killing that guy and the immense volume of whiskey in my veins. But now we've clarified. I feel better."
She kissed him and took his hand. They went home to sleep.
Word spread from that day. The locals began to fear Curtis and the boys less after that day. This culminated in a particular display of audacity from a group of hipsters that would inspire vengeance. They sent Michael home. Michael's father was an influential figure in the area that most certainly would not have approved of his involvement in the heavy proceedings that were to follow.
Claire emerged from the tube station and saw two of the boys sitting on a wall. She saw them see her and they saw her see them. They followed her. At the corner she noticed the group growing, she stopped by Jay at the corner.
"Hello darlin."
They circled around her and two of them grabbed her, Curtis pulled up in a car. She kicked Jay in the balls as he tried to push her towards the car. In spite of his best judgement, Curtis barked orders rather than get involved.
"TAKE CONTROL OF THE SITUATION!"
Jay threw a heavy punch, finding Claire's chin and dazing her enough that they could get her in the car.
Shane was washing the dishes when his phone buzzed on the counter. He was expecting a message from Claire, when he saw it was a video he grinned with the anticipation of something sexy. What he saw drained him of his humanity. Claire was tied to a chair and gagged. She was screaming in terror, he could see Curtis and his friends clawing at her clothes and laughing. His reaction was immediate. He went under the bed and opened the box. He swore he would never again. He pulled his old SAS face mask and gloves. He went to the kitchen for a weapon, settling on a stainless steel, tenderising hammer.
Jay was walking home with his headphones in, music too loud to hear Shane come from behind him. Shane moved methodically, knocking him out and picking him up on his shoulder before he hit the ground before moving back into the shadows.
He didn't expect to run into his landlord in the hallway at this time of night, especially not with an unconscious hostage over his shoulder. He froze, she didn't.
The old woman gestured to him to follow her down the stairs, opening a padlocked room he had never seen before. Shane dumped his hostage on the table inside the door.
"Why are you doing this?"
"I know you. I saw you with your girl. You're a good man. I know animals like this. He's not."
"They took Claire. She's dead."
The landlady put her hand to her face for a moment, she welled up.
"Listen boy. I know what darkness you've got inside you. I can tell. I know she got you away from a lot of it. But you gonna need to get it back, to take apart these animals that done this to your girl."
"Why do you care?"
"Because when my mother and father came over from Jamaica they left animals like that behind. We get a bad name in this country, treated like dogs because of people like them. Take this."
She hands him a St. Judes medal.
"Its St. Jude, him was the saint of lost souls. You gonna redeem your soul Shane, only then will you get to where she is. Kill them all, every one of them."
She opened a door within the room to reveal tools, a heating gun and a machete. He picked up the machete right away.
"Where did you get this?"
"It's for the garden."
"What garden?"
She smiled at him and shut the door behind her.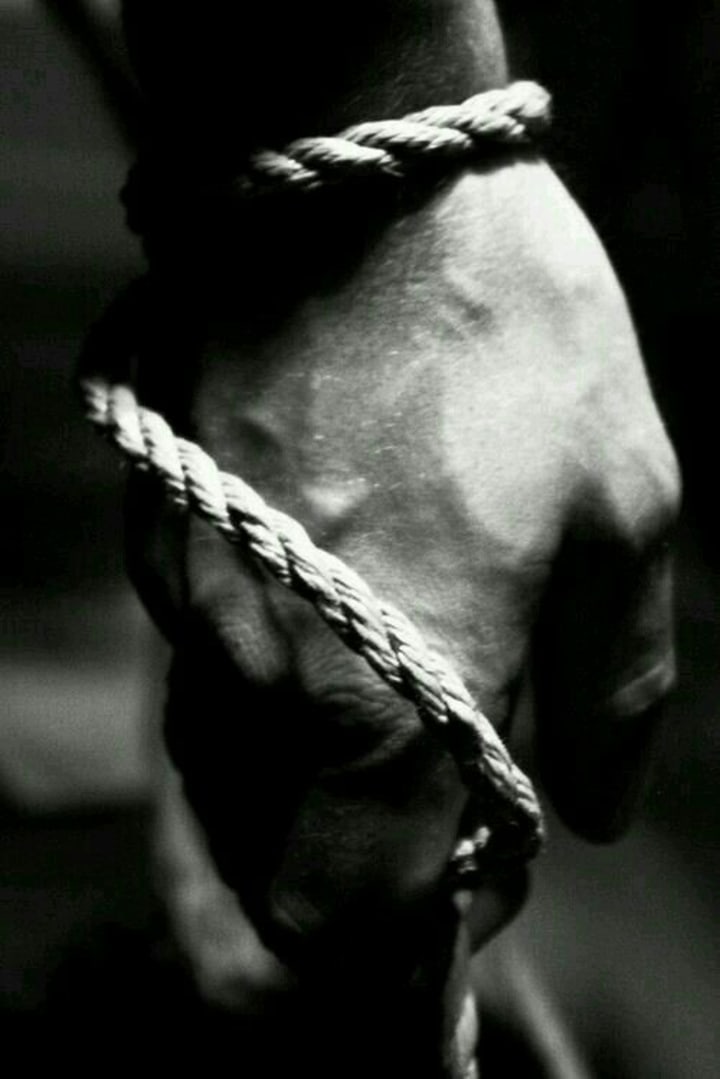 Jay woke up with a searing pain in the back of his head, but that was to be the first of many. His hands were tied to a table, on the other side of which Shane was sitting with the machete and the heating gun in front of him. Jay wasn't quite away yet so Shane burned his hand with the melting gun. His military sterility had kicked in now.
"Good morning."
"Fuck you!"
"Very eloquent."
"Arrrgh my fuckin hand bruv! What is that?"
"A heating gun. Generally used to melt the paint off walls."
"What you want with me? You feeling bad about your little girlfriend?"
Shane burned his hand with the heating gun again and Jay roared in pain."
"I would advise you to choose your words more carefully. Where is she?"
"How the fuck should I know?"
"Observe."
Shane put the phone down in front of him, playing the video of Claire's abduction.
"Now where is she?"
"If I tell you, is you gonna let me go?
"You're chances are slim, but it may help.
"Fine. She's dead. She's dead, man. It was an accident."
Shane picked up the machete and placed the blade against the back of his neck.
"How."
"The boys was bringin' her out, and she was a bit fucked up, right. And they dropped her down the stairs by accident, bruv. It wasn't me. I swear it wasn't me."
"Where does the one with the twisty hair live, the leader."
"We don't have a leader bruv!"
"Irrelevant, where does he live?"
Jay goes through the phone and finds the address.
"There. Now let me go, man!"
Shane has gone quiet now. He stood up, straightening his sleeves out.
"Thank you for that."
"What you gonna do, go after him?"
"Yes I am. He's on borrowed time that young man. Your time, unfortunately, has run out."
Jay's bravado failed him, he began to struggle in the chair. Shane steadied his head with one hand and sliced his throat open—broadly with the machete. It was over quickly, but the last few moments hurt like hell.
Michael was walking home from school when he saw Shane sitting on the stairs at the end of the row of flats. Rather than give chase, Shane just waved at him. His military background didn't include psychological warfare, but having killed people from all over the world, he picked up a few things. Michael ran into his flat quickly. He emerged again with his mother carrying a meat cleaver, but by then Shane was long gone.
That night Shane tried to get some sleep, but his dreams gave him a reminder of everything he'd lost. It even smelled and tasted like her.
"You always move around when you're asleep. I've so many bruises on my legs because of you."
"Sorry, love. I've got a lot on my mind."
"I know. But why not do what we always did. Let's just stay in bed."
They smile at each other, but Shane looks sad.
"As always that sounds very appealing, except for one problem. You're not really here are ye? This is a dream. You're dead. And when I wake up your gonna be gone. And I'm gonna have to get back to the killing."
"Guess it's time to wake up then baby, I'll see you soon. "
"Can't wait, love."
For that brief moment he swore he could taste her again, but he was alone. And to make matters worse, wide awake. He went to the kitchenette and grabbed the Scotch. He turned on the oven light and sat down at the counter with a pen and paper. Sometimes when you've nobody to talk to sometimes it helps to write. Sometimes when you start writing you don't know where you're going to finish.
By the time you find this I will likely be dead. My story will be told as an act of vigilantism and probably racism, too. But this was never a question of colour or race. This is a case of right and wrong. I believe killing is wrong, though I have done so in the past as a soldier and have killed men in self-defense and revenge. But sometimes you can't count on the good conquers—all the way we've been raised. Sometimes you have to meet darkness and evil with more evil. I spent many years in darkness because of the course of action I put into effect that resulted in the death of an innocent. But Claire changed that. She showed me an end to that life and I started to see the sun again, so to speak. I even started to forget about it sometimes. But in the name of male bravado she died. She was taken from me. She blessed the world every day with her presence. Where once I was damned for my actions, these very same actions are within my responsibility to put this right. I have killed men responsible and I'm not yet finished. Wrong and right will never match up in this world. We are encouraged to behave according to civilized society and that we no longer live in some sort of lawless western world. The police are powerless against this sort of brutality and could never understand why I'm here. So I leave this letter not as a suicide note or a confession, but a statement of intent to give the truth some shred of hope. If they had gone straight for me this could have been over by now. Don't remember me as a vigilante or a murderer, some deranged loner pushed over the edge. Don't even remember me, remember the ideal of what's right. And that decent people should be able to live without fear. Though I will probably die, it's been said you can't kill an idea. If I am redeemed before God then so be it, but one way or another I will have died for something.
A knock on the door, an older black woman answers.
"Yes, can I help you?"
Shane lay on his prepared speech to go along with his suit.
"Hello madam, I'm Mr. McTaggart. I'm with the council. I need to have a word with your son in connection to a number of graffiti violations in the area."
"Michael! Get out here!!"
Michael knew to come running when he heard the tone in his mother's voice, his stomach suddenly filled with concrete when he saw Shane at the door.
"Hello, Michael is it? I need to have a word with you. Come on and step outside here. We don't want to bother your poor mum."
They stepped outside and shut the front door. Shane immediately grabbed Michael by the throat and lifted him up to eye level. He pulled a switch blade from his pocket and lifted it up nice and high so Michael could see it."
"My conscience and I are still at odds about this whole thing but we shall proceed for the moment. I want your friends. Where are they tonight?"
"The pedestrian subway down in Aldgate, we usually rob bags off of the business people."
"Good boy. If you warn them I'll be back for your family. And I'd make some excuse to your friends and stay in, too. Thank you."
He hit Michael much harder than he had to for a child his age, but hard enough to give the boy concern enough to check his stomach for an injury. He expected to find blood; instead he found the knife beside him. He inspected it, only to find the blade was retractable. A joke shop prank. No women, no kids. This was war but the rules still applied.
Michael was true to his word. They were all there in the walkway. Two of them were going through a handbag they'd robbed while another one is riding around on a push bike they've stolen. They all heard a strange tapping in the darkness. At the start they thought it was dripping water. Shane emerged from the darkness, tapping a baseball bat against the wall. Predictably they all stopped what they were doing and started threatening him, Curtis knew better and began backing off. They all charged in and one by one they fell. Broken bones and blood everywhere, Shane scanned the scene for Curtis but he was nowhere to be found. Shane's eyes settled on his dog tags. The young man wearing them was barely conscious, spitting blood from a broken rib. Shane's military sense of control left him; he pulled the knife from his boot and went for the jugular. He took his tags back and left.
The last thing an old lady wants to find behind a door is a broad shouldered Scotsman. Shane's landlady dropped her bags when they ran into each other in the doorway.
"Sorry."
"Don't sneak up on an old woman like that."
"Sorry. I was coming to find you."
"What's up handsome?"
He paused for moment. Unsure how to ask.
"I need a gun."
"Sure, here."
She reached into her bag and pulled out a little snub nosed six shooter. Shane looked at it funny, not entirely pleased with what he saw.
"What's wrong honey is it the wrong color??"
"It's a bit small."
"You over compensating for something??"
"No, no. Not at all."
He was startled for a second by the accusation, but then he collected himself.
"What you doing carrying a gun around anyway??"
"You've never been with a Jamaican lady have you honey?"
"No, I can't say I have."
"Ahh it's a shame too, I always fancied the bad boy."
Shane smiled at her, stuck the gun in the back of his belt and headed back upstairs. He laughed to himself. It was true what he said. Wherever you go in the world, women don't change.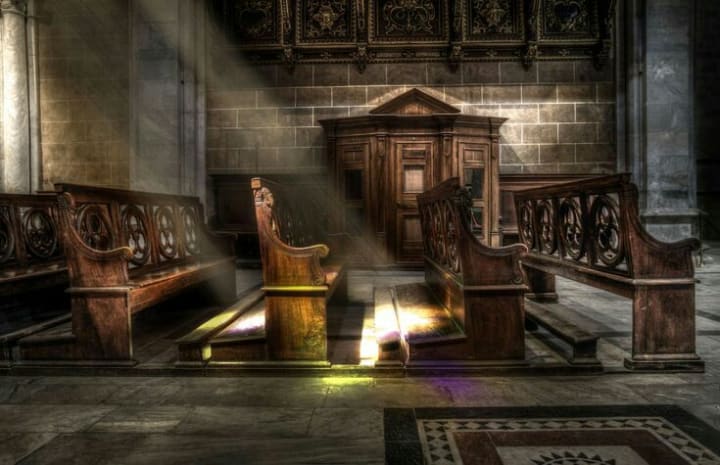 That night was hard. Not because of what was to follow, but what had come. He made origami, and drank. Not for his nerves, or at least that was the story.
Curtis was sitting up from in the church. Service had finished a little while ago, but he stayed to do some thinking. Vengeance was quickly catching up. It was time to separate the man you think you are from the man you are. Shane entered quietly. He blessed himself at the door and took the seat behind him.
"Curtis."
He dropped his head slightly.
"Hello, mate."
"Your mother said you'd be here."
Curtis raised his head again upon mention of his mum. Not enough to turn around. Maybe he thought he deserved it with all that had happened.
"She's fine by the way."
"I suppose I should say thanks."
"I didn't do it for you. This isn't about her and she shouldn't have to suffer because her son is a criminal."
Niceties out of the way, Shane leaned forward with a degree more intensity and spoke through his teeth.
"Outside, now."
When they got outside one of Curtis's friends was waiting. He lunged for Shane and stabbed him repeatedly in the back as Curtis stepped back. Shane went down hard, coughing up blood. He turned around, mouth full of blood and grinning maniacally with the gun drawn. He shot the guy who stabbed him first, right between the eyes and then emptied the rest of the ammo into Curtis and threw the empty gun at them. He spat a mouthful of blood at them and then lay back. This was it. But he smiled. In his final moments he could see Claire and a sunset, to walk into together.
THE END