Best Military Training Movies to Watch Right Now
These military training movies would get anyone in shape. Just saying.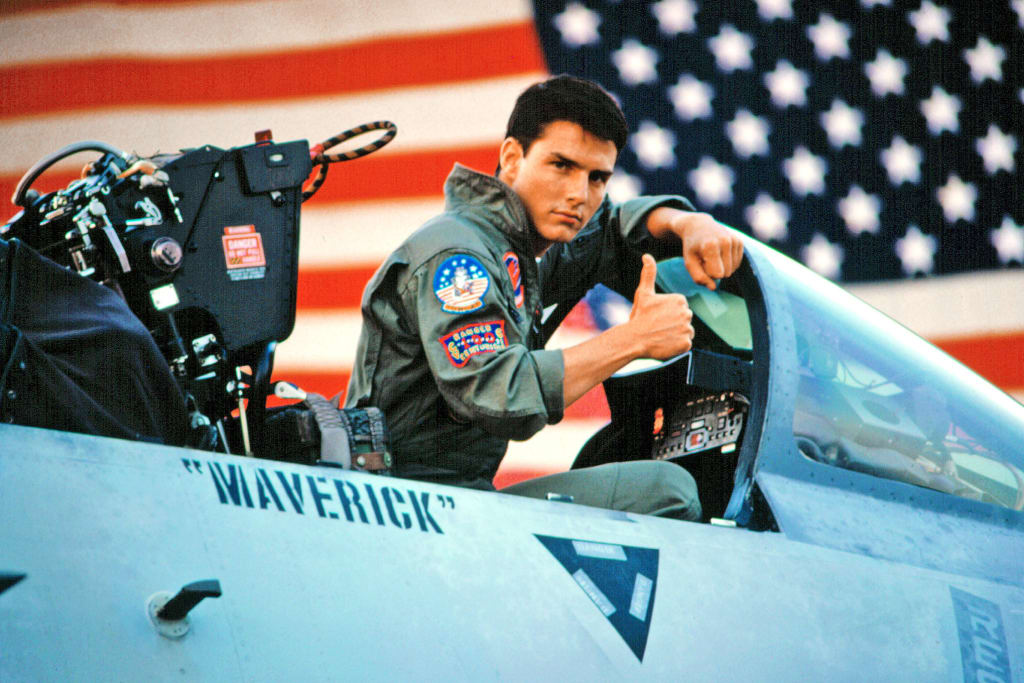 America has some of the most incredible soldiers the world has ever seen, and unlike what most war movies may suggest, soldiers aren't born excellent. They're trained to be excellent, and that training is absolutely grueling.
Hollywood knows this, and that's why military training movies are made. If you've ever wondered what the best ones out there are, this list will help you appreciate the work that needs to be done to join the military — and will also inspire you to get into shape.
Fun fact about this movie — Top Gun was the movie that inspired the most people to join the military. It follows a young soldier into the training that awaits him in the Navy, and all the turmoil that he has to overcome to be the best he can be.
Its inspirational message has made it one of the most acclaimed military training movies of all time. Besides, it has Tom Cruise in it, and he's pretty good as an actor.
G.I. Jane isn't just one of the best military training movies ever made — it's also one of the best Navy SEAL movies out there. This film tells the story of a US servicewoman who wants to become a member of the Navy SEALs, and actually does so.
The training scenes in this flick are brutal, as is the cutting dialogue. If you want girl power, look no further than G.I. Jane.
Like many other films on this list, it's kind of hard to keep Full Metal Jacket as solely a member of the military training movies subgenre. It has also received note for being both a war and anti-war film. Stanley Kubrick did a wonderful job of bringing out the harrowing sides of both war and pre-war training.
Raw and gritty to the core, it's hard to deny the genius that is Full Metal Jacket. It's one of the best war movies of all time because it's so real.
Last stop before Vietnam for many, Tigerland was considered to be one of the most difficult training camps in America, during the war. Though it's not as well-known as Top Gun, Tigerland seriously deserves a lot of accolades when it comes to the honest portrayal of war training during the 60s.
Tigerland zeroes in on the emotions of people who are about to be shipped off to war perfectly, and also shows a fairly accurate depiction of military life. That's why it's one of the best military training movies you've never heard of.
An Officer and a Gentleman is as iconic as it gets. This classic film follows Zach Mayo as he enters Officer Candidate School. A natural loner, the 13-week ordeal teaches him a lot about the importance of human relationships, camaraderie, and teamwork.
If you have a loner soldier in your life, this is one of the best military training movies to watch with him.
When American Sniper first came out, it made a huge splash in how people saw Navy SEALs. This particular movie was based on a true story of a real SEAL, who used his incredible sniper skills to save his brothers-in-arms' lives, and protect his home country.
Human, yet shocking, it's obvious why it was such a hit to anyone who sees it. It's a great depiction of war, it's a look into SEAL training, and it's absolutely one of the most brutal military training movies in history.
Imagine deciding to join an army to protect a country where you are hated. Men of Honor shows the heartbreaking and inspiring story of a sharecropper who joins the barely-integrated Navy — and how he overcame everything, despite his training officer hating his guts.
Perhaps one of the most emotional military training movies on this list, Men of Honor will help you realize how much struggle remains when it comes to bridging equality, and will give you even more respect for people of color who choose to defend the flag.
There's a certain point in everyone's career where they end up looking at the "new blood" and ask themselves how bad did things get. Heartbreak Ridge is a movie that focuses on a Korean war veteran who has been put in charge of a badly mannered group of soldiers.
Admittedly, this isn't the most accurate movie out there. In fact, USMC refused to endorse it. However, it's emotional and entertaining, which is what makes it such a great watch.
Like many military training movies, Jarhead has fight scenes from war alongside very sobering glances into what boot camp is really like. However, it's more than just a training movie. It's a movie that shows what life is like after war, and the psychological toll that war can have on a soldier.
Finally, out of all of these, Major Payne is my favorite out of all military training movies — primarily because it's one of the funniest out there. That being said, it's not realistic in the least bit.
This movie involves a Major who was fired by the army, and put in charge of child ROTC cadets. The problem is, he has no idea how to work with kids, at all. Chaos ensues, and all is well. Or something.
Major Payneis a major pleasure to watch.