Best Military Movies 2018
There have been countless amazing military movies over the years, but all of us have definitely missed out on a few. 2018 is the year to correct that. Here are the best military movies you need to see ASAP.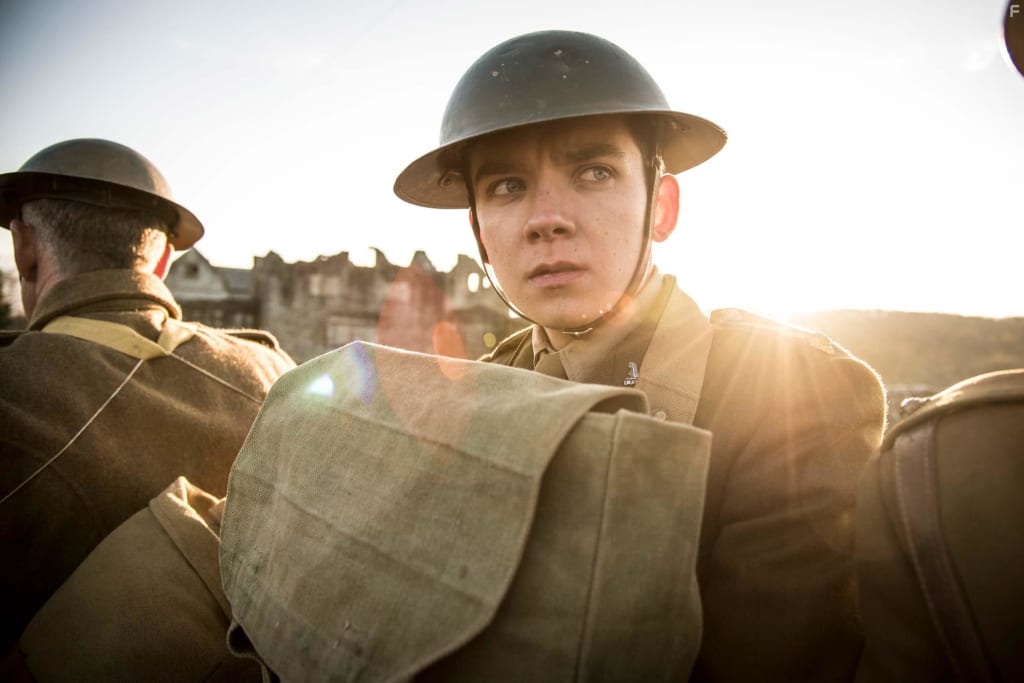 The best military movies often share a set of similar themes. Some of the most popular in these films include sacrifice, loyalty, commitment, and perseverance. However, what sets the best apart from the rest is their ability to properly tell a unique story. Directors, writers, and actors in these war movies either effectively translate an incredible true story onto the big screen, or explore a less flashy topic from an entirely new perspective, creating a fresh, distinct message altogether. All of the movies below successfully accomplish one of these objectives, and are ones you need to see if you haven't already.
The movie responsible for Bradley Cooper's finest role to date, American Sniper explored the life of former Navy SEAL Chris Kyle. Credited with 160 confirmed kills (though Kyle claimed the real number was likely double that), the US sniper was the most proficient soldier in American history.
Directed by Clint Eastwood, American Sniper is gripping and eye-opening. It covers all aspects of Kyle's life, ranging from his early childhood and upbringing to his time in the service and subsequent struggles returning to civilian life. As touching as it is action-packed, it's a one of a kind look into military life, and can be considered amongst the best modern military movies.
Taking a different route than many other war films, Jarhead explores how the inactivity of war and lack of combat can be just as scarring as being in constant battle, as most movies portray. We, as viewers, are taken into the mind of Anthony Swofford (Jake Gyllenhaal), as he arrives at boot camp and goes on to join an elite sniper squad.
Director Sam Mendes takes us through Swofford's intense, grueling training, which hones his skills for the future missions his squad will be assigned. The only problem? They get one mission, near the end of the war, and aren't even allowed to do anything. The mental toll of all that training, uncertainty, and ultimately, idleness, weighs heavily on Swofford and his squad. This leads to some disturbing, unhinged moments that will show you how any aspect of war, even the lack of it, can be traumatizing.
Boasting a cast that few war films can match, The Deer Hunter is a movie in which even if you haven't seen it, you have definitely heard of it. It has carved out a place for itself in the history of cinema, and still remains a part of popular culture.
This is likely due to the performances by Robert DeNiro, Christopher Walken, John Savage, and Meryl Streep as they take you on an emotional roller coaster, showcasing the horrors and inhumanities of the Vietnam war. It is also because The Deer Hunter features some of the most famous movies scenes ever, like the Russian Roulette scene, which still gives me stomach knots. Whether you watch it for the story or the performances, this is a must-see.
With a 92 percent Rotten Tomatoes score, Christopher Nolan's World War II epic, Dunkirk, was one of the best military movies of 2017. There are countless movies about this war, and understandably so. However, that does make it difficult to rise above the rest and truly stand out. There are a few films that have managed to accomplish this feat, Saving Private Ryan, Inglorious Basterds, and Fury just to name a few.
What those movies all have in common is that they explored a specific section of the war that is not often discussed. Dunkirk achieves the same feat, focusing on the hundreds of thousands of allied soldiers stuck on Dunkirk beach in France. With numerous rescue missions proving fruitless and the German army closing in, Nolan captures the anxiety, fear, and impending doom of the dire situation perfectly.
Glory is based on the first fully African American regiment to fight for the North in the Civil War, the 54th Massachusetts Volunteer Infantry. To bring such a powerful movie to life, director Edward Zwick brought together an all-star cast. With names like Denzel Washington, Morgan Freeman, Matthew Broderick, Andre Braugher, and Cary Elwes, it's no wonder this war drama garnered so much critical acclaim.
Chock-full of powerful messages and moving scenes, Glory is one every American should watch. It marks an important time in US history and will reveal a lot to those unaware of the inner workings of the Civil War. You can trust the quality of this war drama, Denzel Washington's never been in a bad movie. That's just science.
From the film reel of the legendary Stanley Kubrick, Full Metal Jacket made its way into the best military movies of all time discussion soon after its release. With as much pop culture relevance as The Deer Hunter, this Vietnam-based war film centers around smart-aleck Private Davis, who is sent to cover the Vietnam war as a journalist. Davis, portrayed by Matthew Modine, is sent with the task of covering the Vietnam war and putting a positive spin on it, but soon discovers that the war is nothing to promote.
Word of warning: Prepare to cry. That's what most ended up doing after watching Lone Survivor, myself included. Based on the true story of four United States Navy SEAL members, this film tugs at the heart while, at the same time, gives viewers some impressive action sequences.
Starring Mark Wahlberg, Taylor Kitsch, Emile Hirsch, Ben Foster, and Eric Bana, Lone Survivor possesses a veteran, proven cast, and their believable performances, and is an impressive war story to say the least. An outstanding story of sacrifice and brotherhood, there are no other movies quite like this one.
Mel Gibson returned to the limelight when he brought Hacksaw Ridge to the big screen in 2016. While having a highly controversial past, what's not up for debate is Gibson's ability to direct. Hacksaw Ridge was nominated for six Oscars, winning two of them (Best Sound Mixing and Best Film Editing). Gibson and lead actor Andrew Garfield were nominated for Best Director and Best Actor respectively, and for good reason.
The inspiring true story of American Corporal Desmond T. Doss, who refused to engage in combat during World War II due to religious beliefs, is expertly transferred to the movie screen. To this day, Doss remains the only conscientious objector to receive the Medal of Honor. It's an amazing story that, at times, you won't believe is actually true, and it's one you need to watch.
The most recent entry for the best military movies you need to see now, Journey's End was released on March 16th, 2018 in the United States. Covering World War I, Asa Butterfield and Sam Claflin express how harrowing and hollow war can be. This rings especially true in World War I, as most of the war was fought in trenches. Millions of men could die, and many did, to gain a few yards of territory. It was a land-locked, brutal war with no real winners. Journey's End is an emotional and heartfelt hour and 47 minutes, but it'll teach you a lot and connect with you on several levels.
Black Hawk Down is my favorite war film and undoubtedly one you need to watch. Going off of true events (if you haven't noticed already, the best military movies are based on true situations), this Ridley Scott directed masterpiece focuses on US special forces in Somalia after several Black Hawk helicopters are shot down in the hostile-filled city of Mogadishu. Paced incredibly well and full of action, Black Hawk Down shows you just how seriously the military takes the words "no man left behind."
movie review
About the author
Huge sports fan, primarily hockey and football. Also a big TV and movie fan. Recent Marist graduate writing about whatever interests me!
Reader insights
Be the first to share your insights about this piece.
Add your insights