The Best Military Movies of 2017
Cheer on the new year, military-style, by watching the best military movies of 2017!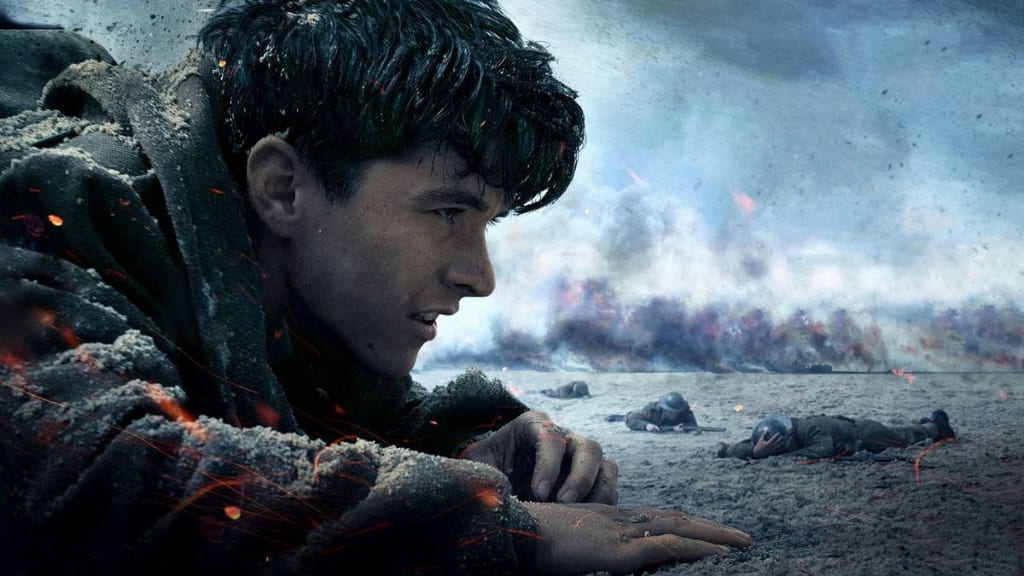 2017 marked a year that was filled with dazzling movies from every genre imaginable—including military movies and war movies. If you're like many vets or families of veterans, watching excellent war movies and miniseries can make you feel a bit proud or even feel like someone out in Hollywood might understand you a bit better.
This past year, there have been plenty of movies worth watching for one reason or another. Right now, we're going to check out the best military movies of 2017.
Without a doubt, the best of the best military movies of 2017 had to be Dunkirk. This critically-acclaimed movie follows the story of the pulse-pounding 1940 British evacuation at Dunkirk during World War II. It may just be Christopher Nolan's best work to date.
During this historic moment, a British defeat seemed imminent until the soldiers found the character they needed in order to make a success happen. Dunkirk is a movie that honestly shows the turning point of World War II in its most honest form.
Many critics call this one of the best WWII-themed movies to be based on a true story. You'll cry, you'll cheer, and you'll thank your lucky stars that we didn't end up under the rule of the most notorious generals of WWII.
Most people who have grown up in military culture can tell you there are many quirky military traditions that people can't usually understand unless you've "been there." One of the more understandable ones, though, is the military camaraderie that never really dies—even after they return from war.
Last Flag Flying starts when a funeral of a young soldier reunites three older military veterans after years of civilian life. As the movie shows, the camaraderie that comes with being brothers in arms never ends.
People who have been in war will immediately understand why this is one of the best military movies of 2017. Along with having a DVD that makes a great gift for veterans you know, the movie will prove to be a bigtime tearjerker.
In World War II, Winston Churchill was faced with an impossible decision: team up with Hitler and avoid a devastating attack on England, or fight for the freedom of Britain despite the risks. Most people would have chosen to roll over and just give into Nazi rule, despite it meaning the genocide of innocent people.
Churchill didn't.
The Darkest Hourdetails the inner workings that made Winston Churchill decide to stick to his principles and refuse Hitler's alliance offer. It's gripping, inspiring, and makes you wonder what would have happened if Hitler would have won WWII.
Perhaps one of the best military movies of 2017 to also be one of the smartest anti-war films of the decade is Thank You for Your Service. This gripping documentary-drama follows four veterans who struggle with PTSD after their time in the military—and the trouble they have coping with military clinics that don't seem to have anything to offer them.
It's based off the David Finkel book by the same name, and remains one of the most astonishingly realistic looks at what it's like to return to civilization after being at war.
Wolf Warrior 2 is one of the best military movies of 2017, and currently is one of the biggest smash hits in the world. So you're probably wondering why you haven't heard of it. The reason is, it's famous in China and America basically didn't touch it.
This movie tells the story of a special ops warrior who's been relaxing... until terrorists attack his local seaside village. It's up to the real Wolf Warrior to save his town!
80s cheese? Yes, please. It's wonderfully campy and action-packed at the same time. It's one of the best war movies you've never heard of, and based on the sheer numbers of people loving it alone, it may even be one of the best cheesy war movies of all time.
If you're looking for some more light-hearted fare, you might find the satire War Machine to be one of the best military movies of 2017. This Netflix Original movie follows the plot of the Rolling Stone's article series that annihiliated General Stanley McChrystal's career.
Brad Pitt kills it in this movie, and with his over-the-top acting, it's easy to see that it's meant to be comedic. However, at the same time, it's thought-provoking and based on the shock-lit book The Operators. You'll love it.
Not to be confused with anything by Pink Floyd, The Wall is all about two American soldiers gripped in battle with a deadly Iraqi sniper. Though it's low-budget, The Wall manages to charm with its gritty storytelling and often realistic acting—which is precisely why critics called it one of the best military movies of 2017.
Another movie based on the true stories of soldiers abroad is Sand Castle—and like others on this list, it's been called one of the best military movies of 2017. This movie takes place in the early stages of the Iraq War, and follows a unit that was told to help fix a water pump only to find themselves under fire.
Sand Castle dispells the myth that you have to be sent into combat to have the stakes be high. Better still, it was directed by someone who actually went to Iraq. So realism just got a little more realistic in movies.
Finally, the last pick for our list of the best military movies of 2017 is Megan Leavey. This movie is based on a real military veteran who teamed up with a bomb-sniffing dog and saved hundreds of lives during the most extreme times in the Iraq War.
After Leavey was badly injured and forcibly sent home, she swore she'd do whatever it takes to bring her bomb-sniffing dog back with her. This heartwarming movie is a must for any veteran who loves dogs and loves seeing them get the loving home they need.
movie review
About the author
Riley Reese is comic book fanatic who loves anything that has to do with science-fiction, anime, action movies, and Monster Energy drink.
Reader insights
Be the first to share your insights about this piece.
Add your insights