Best Careers for Veterans in 2018
The best careers for veterans make use of skills learned while serving.
Image courtesy Claudio Hirschberger
One thing to know about careers for veterans in 2018 is that it is one of the best times, historically, for veterans of the Armed Forces to find employment. There are a few reasons for this. The first is simply that military service automatically translates to a wide array of potential skills, from leadership to specialized skills—especially to personal discipline and respect for authority and protocols. Companies are hiring veterans like never before.
And yet, as one expert wondered, "When a member of the military transitions from active duty to civilian life, what job opportunities are available? How can veterans best use the skills they attained during their military service in a civilian career?" After all, there may be many potential career trajectories for veterans and military spouses, but not all apply. That means that the first thing you should do, when looking into careers for veterans in 2018, is begin with a clear itemization of the skills you developed during your time in the Armed Forces.
For instance, did you focus on information technology? Maybe you were someone who handled numbers or did financial services? Maybe you were in the motor pool or had a lot of time managing a lot of people beneath you (whether in admin or the field), i.e. you have strong leadership experience. The point to take here is that civilian careers, lots of them, line up nicely with your military experience, and both small business and government agencies are eager to be part of transitioning service members into civilian life.
Some Common Areas to Consider
According to a Monster.com report, "People in the military attain valuable skills… They take that knowledge to the private sector… [and] the win for many veterans is that the jobs that require those skills typically pay well." In fact, eight of the most common careers for veterans in 2018 have base salaries in the $70k! These jobs include such diverse options as management consulting, program management, aviation and aerospace program managing, IT project management, business development management, intelligence analysis, electrical engineering, and software development.
As you can see, these opportunities for veterans or veterans transitioning into civilian work are very diverse. Whether you are the top problem solver you know (i.e. great at software development), hyper-organized (i.e. project management pro) or just an efficient professional (meaning good at almost anything), many companies are hiring veterans in the areas mentioned.
Consider Recruiters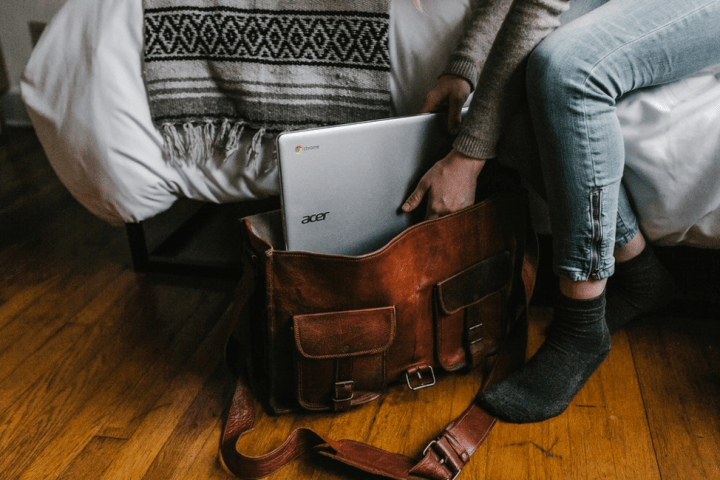 Of course, just as the military relies on recruiters, a lot of the companies with good careers for veterans in 2018 rely on recruiters to find strong candidates or veterans eager to get started in their civilian professions. As one writer from GIJobs.com explained, the organization Military Friendly Employers creates an annual list of the jobs for veterans most common in any specific year, and which recruitment is the most active. It's one of the best resources for veterans returning home.
Again, there are tremendous opportunities for very lucrative careers for veterans in 2018, but also options for people who find themselves in special circumstances. For example, if you are a wounded veteran, someone who may be in need of job training, a veteran relying on an assistance program, or someone using your GI bill opportunity to get an education for a specific field, there are still some top careers for veterans in 2018 open to you. Just make sure you know the most important things for veterans about GI benefits. You will even find employers understanding about National Guard and reserve commitments, too.
NOTE: Some of the careers for veterans in 2018 have prerequisites such as college degrees or specific experiences, such as leadership and so on. We'll note these when they apply.
Operations Management
This is really a wide array of jobs that can range from basic store management to facilities management, general management, operational management, plant management and much more. Averaged together, this rates as one of the more lucrative careers for veterans in 2018 with the U.S. Department of Labor's Bureau of Labor Statistics indicating median earnings as high as $99k and a 5-9% growth in this area by 2026. Most employers want to see a Bachelor's and some proven leadership experience. Veterans are ideal for these positions, as they are used to working within a ranking system and have the leadership skills to delegate to a team.
Customer Service
This is a general term applied to everything from sales and account management to member or client services. With a median pay of around $32k, and projected growth of 5-9% by 2026, this is a good choice for almost any veteran. However, good computer and communication skills are needed. Veterans are often great in customer service roles due to their ability to troubleshoot problems. This is also a great field for disabled veterans.
IT
This is another enormous area of opportunity with median earnings at a whopping $135k. If you had a background in computer activities, including IT, management, Information Systems roles, or even more advanced computer tech while serving in the military, this is for you. Most companies hope to see a Bachelor's in CIS or computer information science, and many also want you to have more advanced degree work in your area of specialization.
Auditing and/or Accounting
Though not as much of an umbrella category as the others, the careers for veterans in 2018 that this field offers are quite expansive. You can do regular accounting, but also analysis of many kinds, including financial, budgetary and more. A median income of more than $68k is pretty nice, and you will need a Bachelor's or even certification. This is a very lucrative field, and it is expected to grow by up to 14% in the coming years. Veterans are often ideal for these positions due to their strong attention to detail and ability to work efficiently.
Motor Pool
Frequently described as first line supervisors, you might work with repair experts, installers or mechanics in a number of areas. This could be facilities, maintenance, production, automotive and more. The median earnings are around $64k and you need only a high school degree and your motor pool military training and experience.
Management Consultant
Management consultant positions are great for veterans due to the training they receive in efficiency. As a consultant, veterans are able to identify the areas in which their client's inefficiencies and are able to create a plan to solve those issues. The median annual salary isn't to shabby either at $98,100.
Aviation/Aerospace Program Manager
For veterans with aviation experience, aviation program managers oversee projects from start to finish. They work through the entire process from design to research to integration and finally, testing. In addition to the aviation experience, veterans also possess organizational skills that are also a must. The median annual salary is $84,300.
Intelligence Analyst
Intelligence analyst, with an average salary of $73,100, is a unique career due to the fact that veterans are able to continue serving their country in these positions. These analysts typically work for the FBI and analyze information received to prevent threats to the country's national security.
Electrical Engineer
Veterans often receive unique training that is able to transition them into a private sector job relatively easily. Electrical engineer positions are one of those jobs due to the experience veterans gain in developing and improving navigation systems, weapons and creating stands for military electrical systems. The average salary is $72,800.
Software Developer
Veterans that have received training in IT are often able to transition into software development relative easily. Individuals that possess skills in computer programming and mathematics can earn $70,000 per year in software development positions.
Don't overlook computer analyst jobs, vehicle driving jobs, admin work (supervisory), cyber security analysis, and the many other opportunities available. Your time in the military was more than service to your country; it might also be the foundation for an active and rewarding career as a veteran of the Armed Forces and/or National Guard.

Donald Gray
Politics may be a disgusting battlefield, but it is a necessary vice in our country, and a particular fancy of mine, like productivity and success. These are important facets in the modern world, and must be expounded upon.
See all posts by Donald Gray →