Apocalypse Now (1979)
1001 Movies to See Before You Die (Schneider, J.S, Smith, I.H)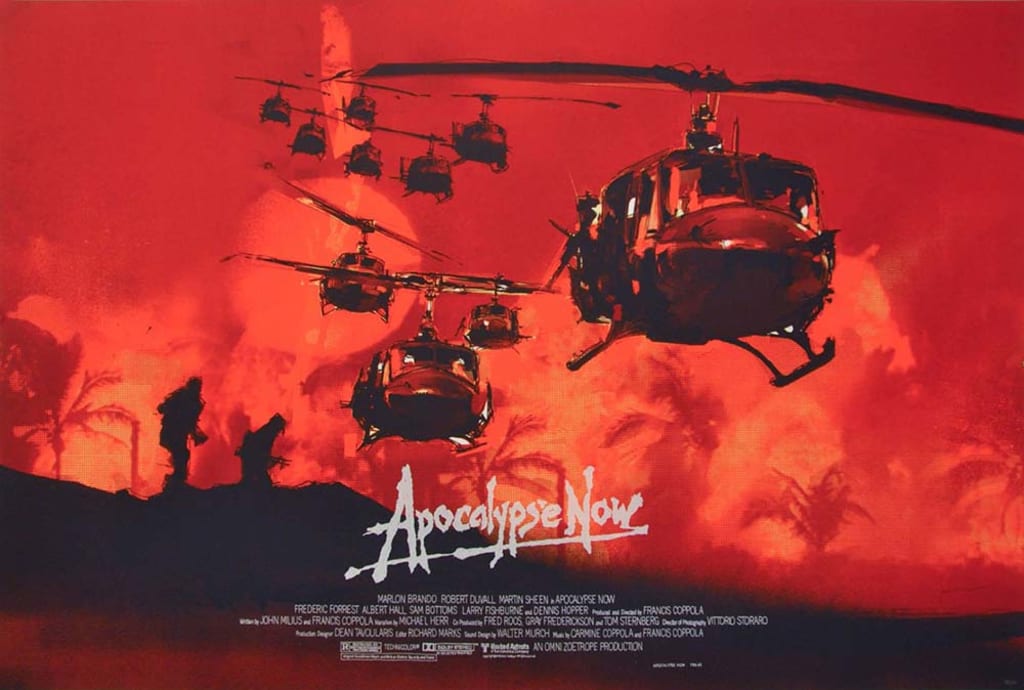 In this article, we will be looking at 2019's book "1001 Movies to See Before You Die" and going through each film in a random order that I have chosen. We will be looking at what constitutes this film to be on the list and whether I think this film deserves to be here at all. I want to make perfectly clear that I won't be revealing details from this book such as analyses by film reporters who have written about the film in question, so if you want the book itself you'll have to buy it. But I will be covering the book's suggestions on which films should be your top priority. I wouldn't doubt for a second that everyone reading this article has probably watched many of these movies anyway. But we are just here to have a bit of fun. We're going to not just look at whether it should be on this list but we're also going to look at why the film has such a legacy at all. Remember, this is the 2019 version of the book and so, films like "Joker" will not be featured in this book and any film that came out in 2020 (and if we get there, in 2021). So strap in and if you have your own suggestions then don't hesitate to email me using the address in my bio. Let's get on with it then.
Apocalypse Now (1979)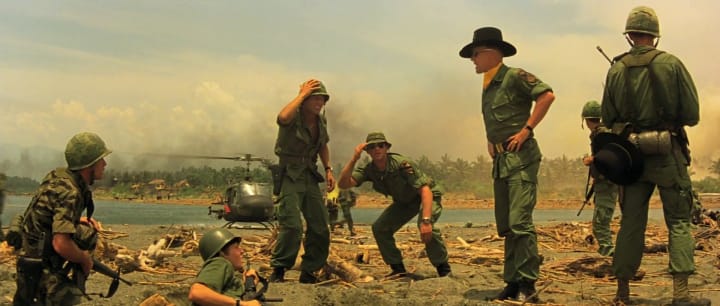 On May the 19th in the year 1979, "Apocalypse Now" premiered at the Cannes Film Festival. With a thirty million dollar budget, "Apocalypse Now" went on to make one hundred and fifty million dollars worldwide. This is that very film where Francis Ford Coppola famously stated that: "My film is not about Vietnam, it is Vietnam."
After the Cannes Film Festival, the film was released in three theatres equipped to play the film in North America and they were: The Ziegfeld Theatre in New York, The Cinerama Dome in Los Angeles and the University Theatre in Toronto. On October the 3rd of the same year, the film was released in more cinemas, and this increased until the end of October where it was out in over three hundred cinemas.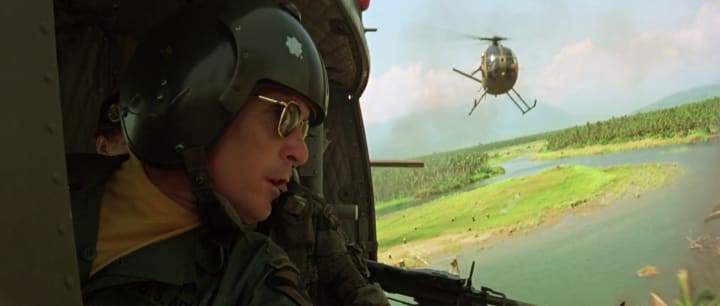 With a 98% rating on Rotten Tomatoes, the critics' consensus reads:
"Francis Ford Coppola's haunting, hallucinatory Vietnam War epic is cinema at its most audacious and visionary..."
The veteran film critic and legend, Roger Ebert, also weighed in on the film and stated on its release that:
"Apocalypse Now achieves greatness not by analysing our 'experience in Vietnam', but by re-creating, in characters and images, something of that experience."
He would later go on to add this film on to the greatest films list that he published, he renewed his statement on the movie and said:
"Apocalypse Now is the best Vietnam film, one of the greatest of all films, because it pushes beyond the others, into the dark places of the soul. It is not about war so much as about how war reveals truths we would be happy never to discover."
I have seen "Apocalypse Now" a few times and even though it is a long film, it is not one of those films that you forget watching. It is an experience that you get lost in and some of the violent scenes are really quite realistic. It is an awfully good film and there are moments where you actually think that you're one of the soldiers in the war because you've invested so much of your time and effort into the story and watching the characters enact an incredibly dangerous situation. There is something really satisfying about watching this film as well. By the end of the film you feel really worn out. It has been a sensory experience from every angle and you can see the visual realism, you can practically hear the engines of planes all around you and the gunfire is rife with explosives and death. From the opening sequence right down to the momentous ending, the film never fails to ignite the senses, and continues to this day to be on my top on hundred list of my favourite films ever in every aspect of my cinematic existence.

Annie Kapur
Film and Writing (M.A)
(she/her/hers)
Focus in Film: Adaptation from Literature, Horror Filmmaking Styles and Auteur Cinema
Twitter: @AnnieApprox
IG: @AnnieApproximately
See all posts by Annie Kapur →