Reset Your Password Challenge Winners
An inside look into the Vocal Curation Team's favorite stories from the Reset Your Password Challenge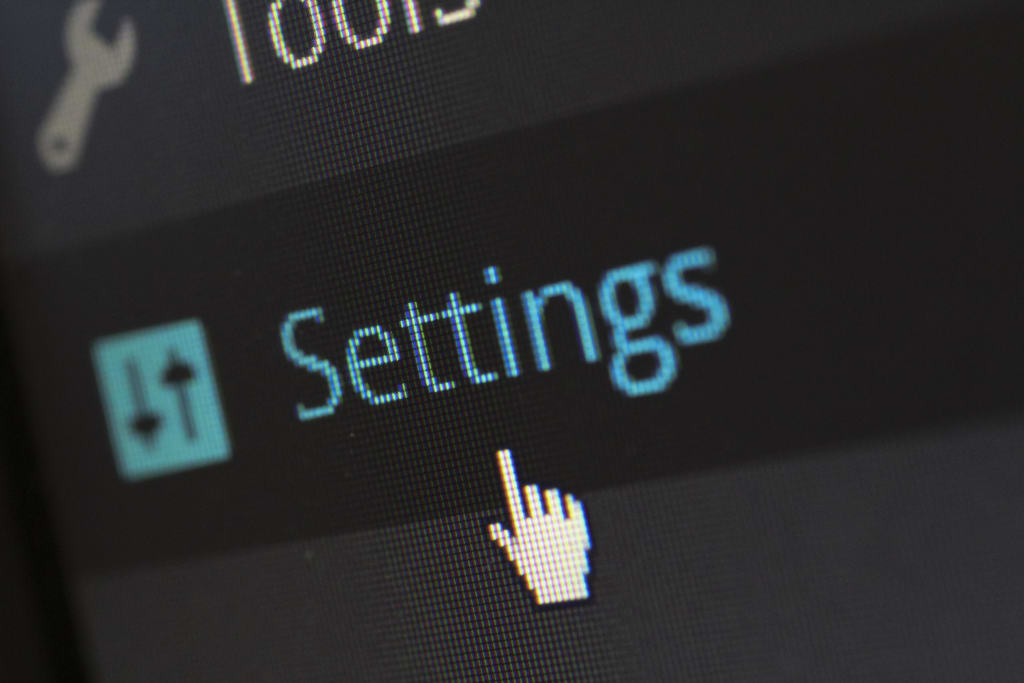 Over the past few years, passwords have gone from secret little words to full on equations. Passwords are now outsize, elaborate, forever shifting labyrinths, complex enough that they could never be guessed person or machine. And while this is fine and good (if annoying) for safety's sake, there's a more bizarre project in motion. Each time we change our passwords, we have to take something of ourselves, a memory, a habit, a favorite food, and put it into the digital ether. We have to dig even deeper than the last password, come up to the surface with another memory, another name or reference that means enough to us that we won't forget it but not too much that we will degrade it by making it into a password that will undoubtedly have to change after the next data breach. We gain access to online spaces by giving of our secret selves.
Reset your password. It used to be so simple. Now, it's like a therapy session as you try to come up with the proper set of letters, numbers and special characters.
Here are the winners of the Reset Your Password Challenge and spotlight on two of the Runners-Up. You can check out the full list of winners HERE.
$1,000 Grand Prize Winner
Bryan Buffkin for Abigail Grace
I was one week away from taking that next big step when she broke the news to me.
Our winning story this week was a study in sustained tension. Pregnancy is one of the most highly charged moments in a couple's life, a woman's life, yet in writing we so often skip these nine months of agonized waiting and concentrate on the birth and what comes after. In his story, Bryan Buffkin captured the dark, monotonous, probing feelings that come with not knowing. His baby's life is in jeopardy. His partner is distraught. He is powerless. All he can do is wait for the news from the doctors.
And then, he uses his partner's password and the world opens. Light shines into the story, their lives become livable again. A true reset for their present and future. Congratulations, Bryan Buffkin!
$250 Second Place Winner
Cathy Holmes for Hero
I did find a new job eventually but being unemployed for months with very little income is not conducive to a healthy marriage, let me tell you.
In her story, Hero, Cathy Holmes takes on the thorny question of what makes a person good. She deals with this situational, philosophical exercise with a deft hand, giving us a protagonist who is smart and witty and self aware. So, even when he is doing 'bad', we know that's not the whole story. We can trust him and his ability to make good decisions and therefore be on his side. He's had a rough go lately, he's trying to do good. And still, he does steal, he is going to jail.
Complex characters and situations such as these are what make a story striking. Those who aren't scared to bump into the law, defy the law in favor of what they see as necessary in the moment, either for themselves or the good of others. And when they don't really hurt anyone in the process, that's even better. Congratulations, Cathy Holmes!
Honorable Mention
He looks just the same. No, not quite the same. He looks fine. Clearly this divorce isn't troubling him at all.
We liked this story for its simple premise, which reflects so many of our modern troubles. Two people at complete odds. But, give them a quiet place and some time and, more often than not, they come out on the same side. The beginning of Floored captured the opposite of compromise. It showed how you can go so quickly from love to divorce, how you can forget that simply saying what's on your mind will mend what seems impossibly broken. That you can stop and take a breath anytime you please, tell your partner you love them, work through the pain together. Pause, reflect, and all will be right. That's a potent, necessary message if we've ever read one. Well done, Caroline Craven!
Honorable Mention
The sky moved like a great wave, an entire ocean pushing down upon them as if the sky itself was falling.
A slate-gray world in which a man mulls his life from within a cell. The language in This Place is replete with natural descriptions that create swells of emotion in the reader and the characters. This story is a storm on the horizon, it is chopping waves all around you, it is howling winds outside your window. A beautiful rumination on regret, consequence and love. Well done, Dean F. Hardy!
---
Craving more challenges? Check out our latest Uncommon Poetry Challenge and If Walls Could Talk Fiction Challenge.
About the Creator
Collaborative, conscious, and committed to content. We're rounding up the best that the Vocal network has to offer.
Reader insights
Outstanding
Excellent work. Looking forward to reading more!
Add your insights