How Musicians Can Use Vocal to Get Discovered and Earn Money
Grow your music career and increase your earnings with the help of Vocal.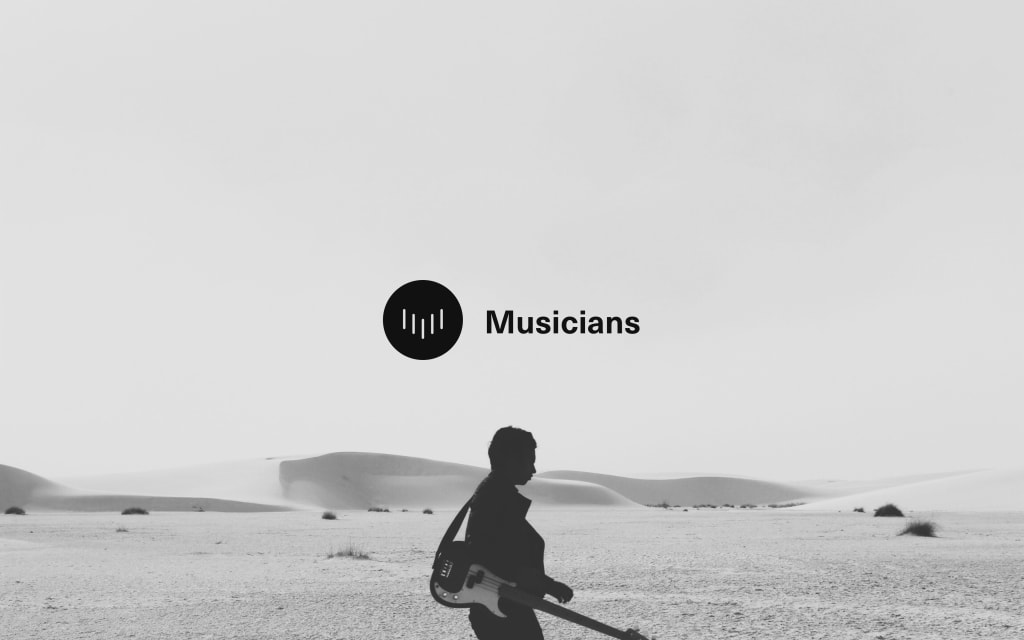 "I wish there had been a music business 101 course I could have taken."—Kurt Cobain
Ask anyone in the music industry what the top challenges for musicians are and they'll respond:
Getting discovered is hard.
Earning money is even harder.
We empathize with those problems. In fact, it's why we built Vocal.
Most musicians just publish their music on Soundcloud, YouTube, or Spotify, and hope to be discovered. But in today's saturated market, you have to do more; you have to tell your story.
That's where Vocal comes in. Whether you're a professional musician, an aspiring DJ, or just someone who loves making music, Vocal can help you tell your story, get discovered, and even earn some money in the process.
Let's take a look at some of the creative ways musicians can tell their story on Vocal.
Start storytelling.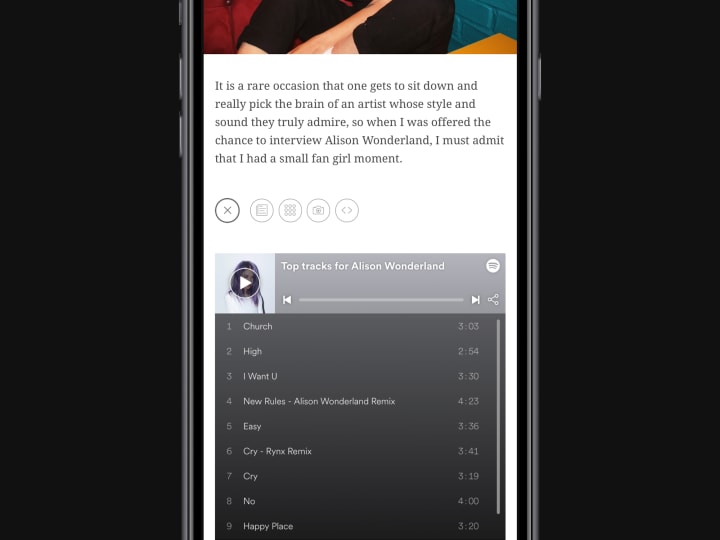 Just released a new Soundcloud single or dropped a new album on Spotify? Easily embed it in your story by pasting in a link into the embed module. Vocal stories are required to be at least 600 words, so you have to do some storytelling. Try telling your fans the inspiration behind the song or create an interview with your band members.
Think of your story as your canvas. Here are just a few of things you can add to make your story more engaging:
Music videos from Vimeo or YouTube
Behind-the-scenes photos
Instagram, Twitter, Facebook, and other social posts
Songs lyrics from Genius
Playlists from Spotify
Band merchandise
Livestream of your concert or jam session
Share the gear you use
Make yourself discoverable.
Emerging musicians have a hard time getting discovered. So we created Beat, a community for and by musicians.
Vocal also makes it easier for musicians to strengthen their SEO (search engine optimization).
SEO can be pretty confusing to master, so let's start with the basics. Search engines like Google crawl the internet and rank information that's relevant and authoritative. Unfortunately for musicians, these search engines crawl and index text, not music. So unless you're creating content around your music, it's difficult for you to grow your audience.
Google gives priority to longer, well-written content—which is why we have a 600 word count minimum. However, we suggest to go above and beyond. Typically, stories on the first page of Google have more than 1,000 words.
To learn more about SEO and Vocal, please visit our guide here.
Earn money from your music on Vocal.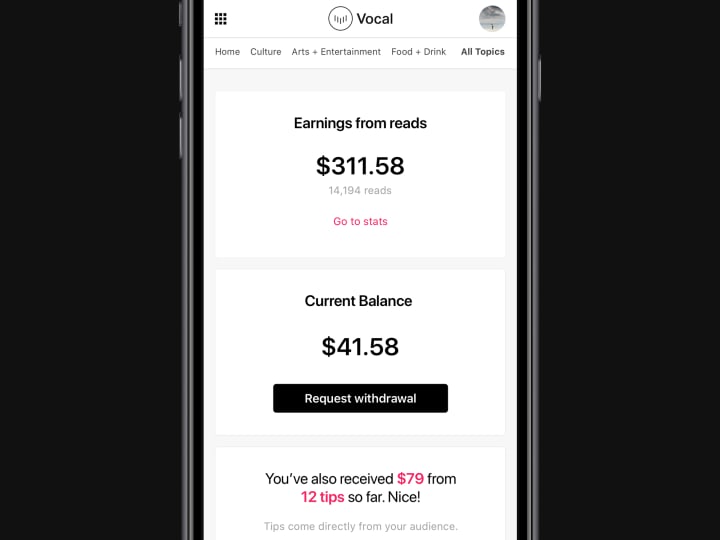 Vocal provides musicians the opportunity to get rewarded for their stories. The more people who read your stories, the more money you make. Additionally, Vocal has a built-in tipping system where musicians (and all creators) can receive tips from their fans. Tips are an easy, secure way for your fans to support you, and even supports Apple Pay.
Like Vocal, some platforms such as YouTube, Spotify, and Soundcloud Pro allow musicians to earn money off of their music. By embedding your music into a story, you can earn from both Vocal and the source platform. We call this "double-dipping."
Sell your merch.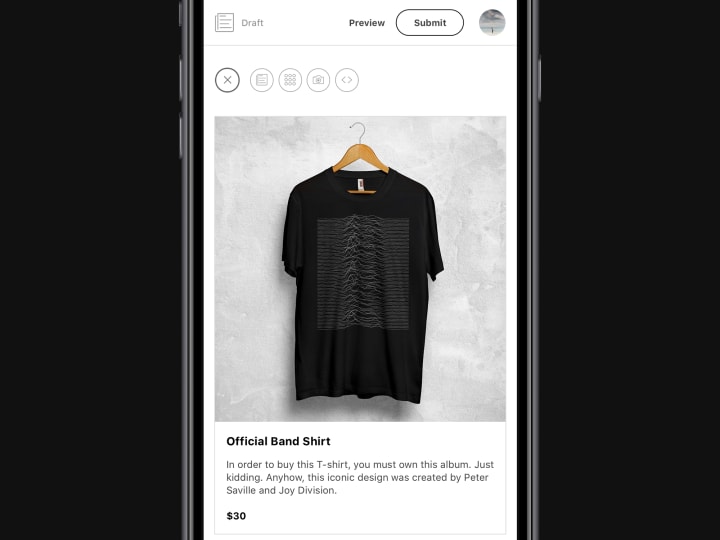 Selling band merch, like t-shirts, is a great way to earn some extra cash to buy that new guitar pedal.
Musicians who sell their merch on places like Shopify, Squarespace, Threadless, and Teespring can easily add their products into their Vocal stories.
Additionally, if your music is already up for sale on platforms such as Bandcamp, iTunes, or Gumroad, try embedding them into your stories.
Amplify your story.
We urge creators to self-promote their stories—share it in a Facebook group, add a link in your Instagram bio, and send it to everyone you know to share. Cross promoting on social is yet another way to garner views and help your voice be heard.
Sometimes you need a little inspiration to help you get started. Explore our Beat community to discover how artists and music lovers tell their stories.
By joining Vocal, you can amplify your reach, tell the story behind your music, and gives your fans an incredible experience they won't forget.
Reader insights
Be the first to share your insights about this piece.
Add your insights