World Mental Health Day: what about the rest of the year?
Mental health awareness events, such as World Mental Health Day, are essential for education, but now we need action.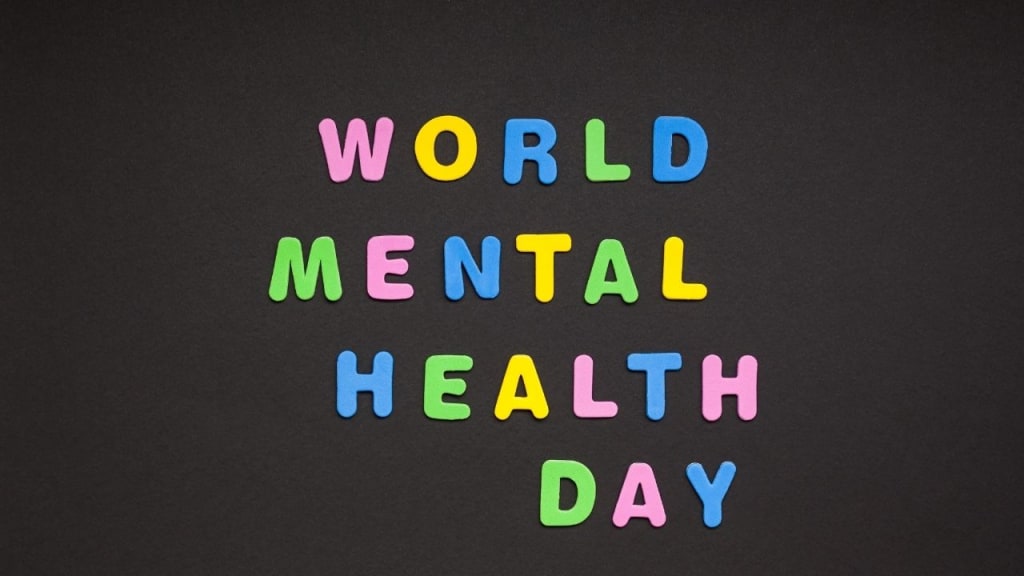 I have spoken and written openly about my mental health struggles for years. In fact, my first poetry collection - Dark Nights into Brighter Days - is an honest account of my experiences with depression and anxiety during my time at university and beyond.
Each year, on the 10th October, stories like mine are shared as part of World Mental Health Day. And these events are without doubt, the driving force behind greater education and awareness of mental health.
However, what happens during the other 364 days? Mental health conditions never take a holiday or go away just because people are talking about them. For those living with these conditions, it's a daily challenge.
It can be a challenge to look in the mirror first thing in the morning.
It can be a challenge to take pride in what others perceive to be an achievement.
It be a challenge to feel anything at all.
Imagine experiencing those sensations most days, if not all. That is just a small sample of what depression is like. And often, anxiety is not too far away as well.
Anxiety is more than just feeling nervous. It is being in a constant flux of fight or flight - a sense of constantly feeling on edge or that something terrible is just around the corner.
The Covid-19 pandemic has made living with mental health even more difficult. At the height of the UK lockdown, the combination of a sudden change in daily routine, confusing messaging about the situation, and fearing for loved ones, created the perfect environment for even more intense feelings of anxiety.
Let me reiterate, anxiety is more than being a little nervous. It is also more than anxiety attacks, though as anyone who has experienced one can testify they are horrible to experience.
For me, what makes living with my mental health especially hard is how unpredictable it is. I could be enjoying playing my badminton one minute and feeling confident in my game, and then one misplaced shot will make me question whether I'm good enough to share the court with the other players.
My mental health is like balancing a see-saw. A slight 'dip', sometimes even without a cause or trigger, can last for a whole day and loud sounds such as car horns or engines can spike my anxiety, leaving me on edge for hours on end.
Even getting a phone call from an unknown number is a huge trigger. How did they get my number? What do they want? Are they going to tell me a loved one is in the hospital... or worse?
Again, that is just one of the many examples I could give.
It has been encouraging to see the improved awareness as a result of World Mental Health Day. But until there is greater support to help those in need before they reach a crisis point, there is a danger that it will all be for nothing.
According to Mind, in any given week of the year, 1 in 6 people in England reports having a mental health problem. That means that someone in your friendship group, work colleague, or family, is going through a mental health struggle or soon will be.
In order to give them support, we need to continue challenging the stigma surrounding mental health and make early intervention support more accessible. That doesn't mean seeing a doctor; mental health first aiders have provided a vital first port of call for people to talk about their mental health in confidence, in places where they may not have been able to in the past, such as the workplace.
It is the duty of those in power to not only educate themselves and pay attention to the stories shared by World Mental Health Day, but to instigate true change that will prevent mental health becoming another pandemic.
And if you're reading this as someone struggling yourself, or helping someone you love, remember you are not alone. There are charity organisations working hard to make sure you have the best possible support you can.
Let's make it okay to talk mental health - every day.
stigma
Writer and poet based in Worcestershire, UK. Creating stories about the world around us, including the spiritual lifestyle, sports, and animals.
Visit danielburtonwriting.co.uk for more on my writing activities.