Sorry, Tennis Buffs, But I'm All for Naomi Osaka
The shy, soft-spoken tennis star has withdrawn from the French Open, after being fined by tournament officials for skipping post-match press conferences, citing a need to protect her mental health. I'm with her.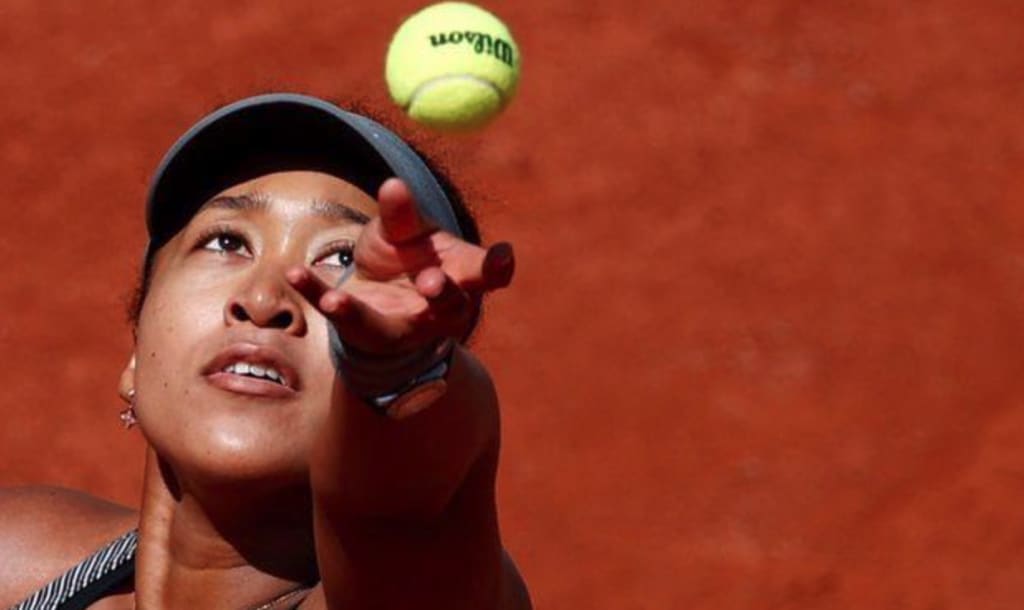 I used to be an obsessive tennis fan. I grew up in the era of Jimmy Connors, John McEnroe and Bjorn Borg. Tennis was always popular with fans of individual sports, as opposed to team sports, but it wasn't until the Connors-Borg-McEnroe era that the sport really took off and exploded in the public consciousness.
It wasn't just sports fans, either. Tennis went mainstream.
To me, it's no accident that McEnroe today is one of the most popular, authoritative and respected TV commentators on the game. He could be a monster back in the day, but even at his most petulant during his playing days, he had a way with words. No one would ever accuse him of being an ambassador for the game back then — that was Borg's gig — but he had a game that could wow even the most jaded sports fan.
Also, he didn't think much of women's tennis.
In that sense, he was very much a man of his time, and at the time women's tennis was considered filler between the men's matches.
Billie Jean King, Chris Evert and Martina Navratilova changed that, of course, but it took time. Today, it's no stretch to say that Billie Jean King paved the way for Serena and Venus Williams, and in a roundabout way, Naomi Osaka.
Today, the idea that women's tennis is somehow a lesser sport to the men's game is not just uncool. It's wrong
I've been thinking a lot about that in recent days because of the sudden furor over Naomi Osaka's vow that, for reasons to do with her mental health, she will no longer participate in mandatory press conferences. (One of the oddities of the professional tennis circuit is that players are required sit down to public Q-&-A sessions with journalists following every match. Even following a tough loss. In fact, especially following a tough loss.
In a way, this is the price today's players — men and women alike — pay for the way the game has become wildly popular as a spectator sport. Originals like McEnroe and Jimmy Connors, who also does TV punditry on the side, turned press conferences into entertainment in its own right. Like title-contender boxers, they had a way of turning press conferences into a blood sport, full of braggadocio, verbal jabs and wild declarations, but also quips, laughs and at times an almost rapier-like wit.
In McEnroe's day, the post-match press conference at high-profile tennis events was part of the show.
When McEnroe and Connors retired from the pro game, the game seemed to lose something. The players who followed — Sampras, Agassi, Courier and, more recently, Federer, Nadal and Djokovic — were, and are, arguably in a whole other league, playing-wise, better in every way. But for a moment there, tennis was no longer the blood sport it once seemed.
The outside world has changed, too.
Pro athletes in every sport are no longer simply gladiators playing to the gallery while the crowd bays for blood. Wider society has grown, and matured. We accept now that NFL, NHL and professional soccer players can get terrible brain injuries from concussions. It's no longer just about muscle injuries that can come back to haunt a pro athlete later in life.
It's no longer even about how the cumulative effect of repeated blows to the head can result in early onset dementia and late-in-life brain diseases that even now science is only just learning about.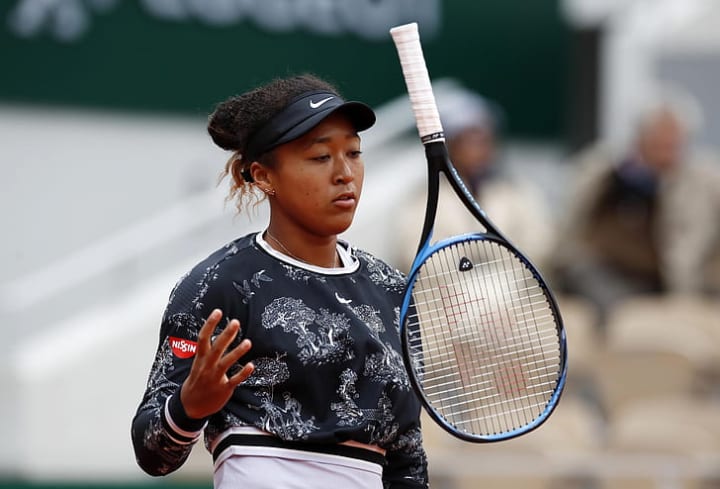 Today, we also factor in the emotional and psychological toll pro sports can take on those who've chosen to pursue it for a living, but who perhaps are not prepared mentally for what they'll face.
We've learned to accept that pro athletes are people like anyone else, and that people are different. Some are tough. Some are vulnerable. Some are more sensitive than others. Some react differently to the way they're perceived, whether on social media or in person, in public.
We're learning how fragile even the world's second-ranked player can be in an individual sport like tennis, the demons they wrestle with deep down, when they're away from the bright lights and TV cameras and they're forced to look themselves in the mirror.
The post-match press conference is a weird and unnatural act, not unique to tennis of course, but weird and unnatural just the same. It's considered part of the business, just one more way athletes sell themselves to the public.
Osaka has admitted to suffering bouts of severe depression following her maiden Grand Slam title, the US Open in 2018 in which — at age 20 and a virtual unknown — she beat the unbeatable Serena Williams on her way to the title. She liked the tennis, but not the fame and harsh glare of the spotlight that came with it. When she won, she held down her visor to hide her tears.
A few weeks ago, citing her mental health, Osaka declared that she'd no longer appear at post-match press conferences during this year's French Open championships.
The reaction, from tournament organizers and tennis' governing bodies, was angry, blunt, swift and, some would say, over the top.
Tennis' governing boards issued a strongly worded statement this past weekend, threatening Osaka with expulsion from the French Open and future Grand Slam tournaments. Clearly, we've come a long way from press conferences being entertainment in their own right. They're now a public obligation, it seems.
What should be abundantly clear to just about anyone by now is that Osaka is shy, retiring, soft-spoken, and still very young. She has described herself as the "most awkward" person in tennis. She is not John McEnroe.
Her critics, for their part, have accused her of diva behavior. They insist her refusal to fulfil her media commitments gives her an unfair advantage over those who do. (Never mind that if a match has been decided already, advantage doesn't enter into the equation.)
Many of her fellow players, and players from other sports — Steve Curry, for example — have rallied to her side, but one voice in particular stands out.
Billie Jean King, former world number one and arguably the single person who has done more for women's tennis than anyone in history, tweeted her support earlier this week.
Sorry, guys, but I'm with her. Osaka can sleep well tonight, knowing she's on the right side of this. Her mental health is more important than any appearance at the French Open — or any other tennis tournament for that matter.
Stay safe, and be well. That's what they say, isn't it?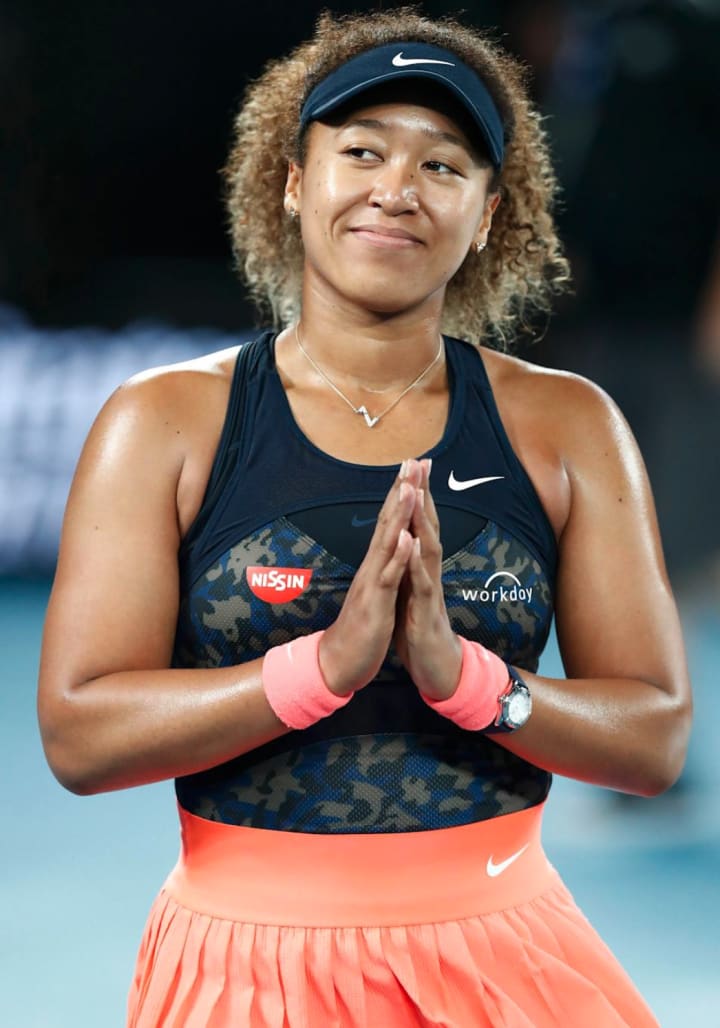 Hamish Alexander
Earth community. Visual storyteller. Digital nomad. Natural history + current events. Raconteur. Cultural anthropology.
I hope that somewhere in here I will talk about a creator who will intrigue + inspire you.
Twitter: @HamishAlexande6
See all posts by Hamish Alexander →