Neurodiversity 101
How to celebrate and appreciate your differences. How to be a part of the neurodiverse community, even if you are not neurodiverse yourselves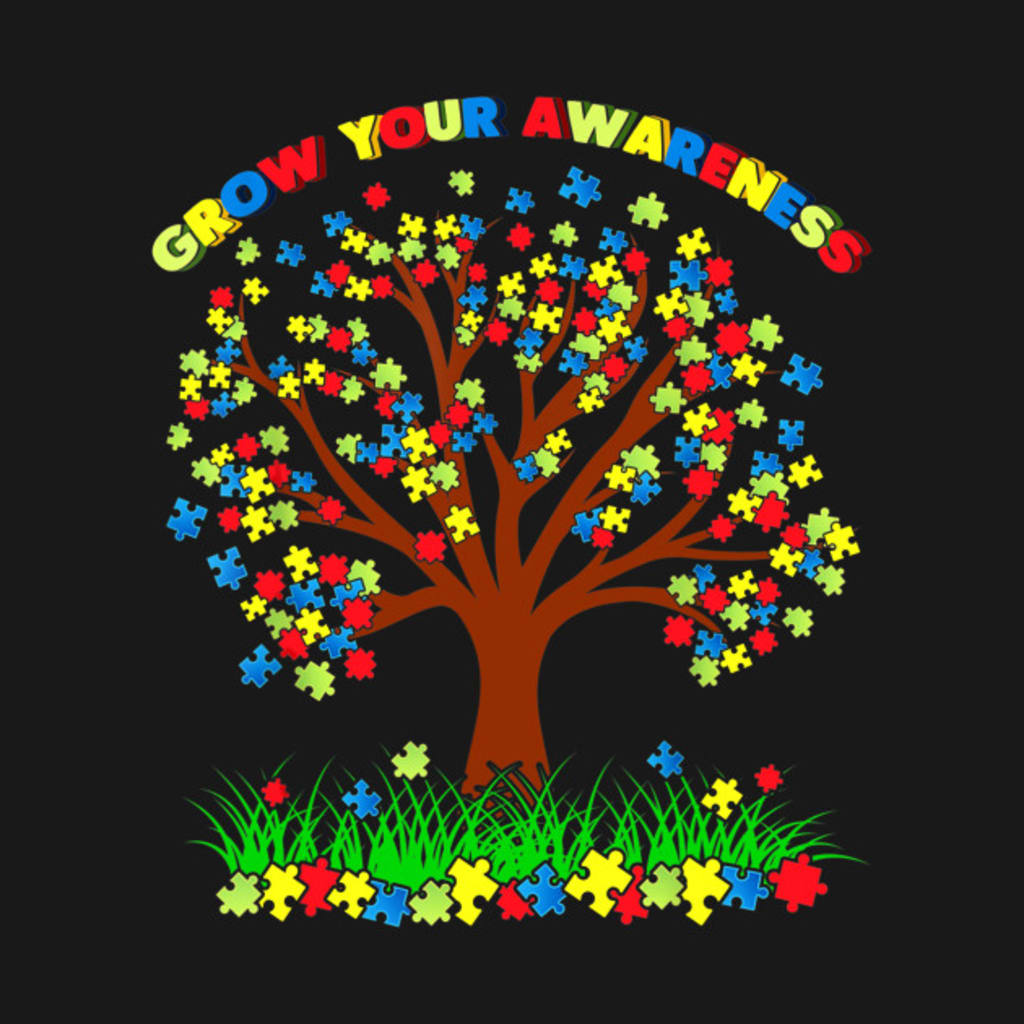 Why am I passionate about neurodiversity?
I was diagnosed with Autism at the age of two and have lived with it my entire life. Years of attending inclusive school programs, counselling services and dealing with multiple challenges increased my ability to put myself into neurodiverse peoples shoes. People who are neurodiverse face many challenges every day: bullying, problems in the workplace, social problems, depression, anxiety, learning challenges, being denied certain opportunities and being underestimated. However, people's challenges vary from person to person. Not everyone who is neurodiverse has the same obstacles and strengths. Every person is different based on their family status, health status, culture, race, place of birth, place of residence and many other variables. The first time I started learning about neurodiversity was in Grade 9. My teacher did a presentation about neurodiversity and explained to the class that its like being a part of another culture rather than living with a debilitating disease or condition. After that day, I have been passionate about neurodiversity. The light that the teacher shone that day, really inspired me. It also motivated me to embrace my diversity and accept my peers for who they are. Learning about neurodiversity also increased my level of community involvement and ability to teach others. I am still learning about neurodiversity, even if I am out of high school. I think it is a valuable thing to learn and appreciate on a daily basis. Many people are still unaware of neurodiversity, which is why it is crucial to increase the awareness and ability to accept different kind of people.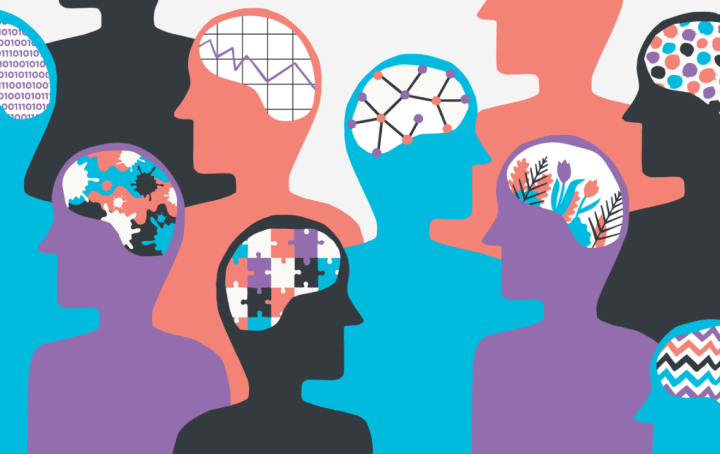 Neurodiversity and the community
Luckily, neurodiversity has improved throughout the years. People with disabilities and mental health conditions are having more access to community programs, jobs, school programs, volunteer programs and are more able to live independent and healthy lives. Back in the day, there was not as much research and awareness on neurodiversity, which was why people who were neurodiverse were sent to institutions and denied opportunities to participate in the community. In the 80's, things started to slowly improve, since more research was conducted. People slowly got out of the institutions and become more engaged in the community. People who were neurodiverse started living fulfilling lives and gained more autonomy. There was still more information to gather and research to be done for the future. This was just the beginning of neurodiversity in the community. Services for people with high-functioning autism did not expand until the late 2000's. People with autism gained more access to employment and volunteer programs. People with mental illness are less stigmatized and more accepted by other people.
Life is improving for the neurodiverse community. Unfortunately, there are still some ups and downs. From time to time, people who are neurodiverse are still stigmatized and underestimated by people who are neurotypical. People with exceptionalities are still being bullied, targeted and denied certain jobs and access to certain community programs. There is still lots of work to do, but the community is a lot more tolerant than before. Thanks to the adequate research, funding, social media, programming and social awareness. Life would not get better for people with exceptionalities, if nothing was done. People would not have access to programs, employment or live independent lives if nobody intervened and created change.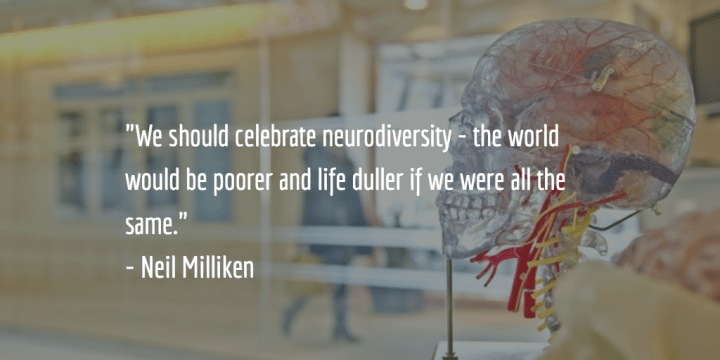 How to celebrate your differences.....
1) Self comes first. If you don't value yourselves, you don't value other people. To value yourselves, identify your special abilities and strengths. Write down your strengths and abilities and review them. Be around people who believe in your abilities. If you know what you are good at, it will help you find meaningful employment/volunteer work, strike and maintain friendships/relationships, participate in more recreational programs, increase your academic abilities and improve your overall quality of life.
2) See your disability as something special as opposed to a disease you are suffering from. Autism is not a disease; it is a different way of interpreting the world around you. Not everyone who is neurodiverse is the same, so perceive autism as a special thing. Autism can make you achieve so many amazing things and can help people understand the bright side of autism a bit more. Everyone has their ups and downs, not just people who are neurodiverse.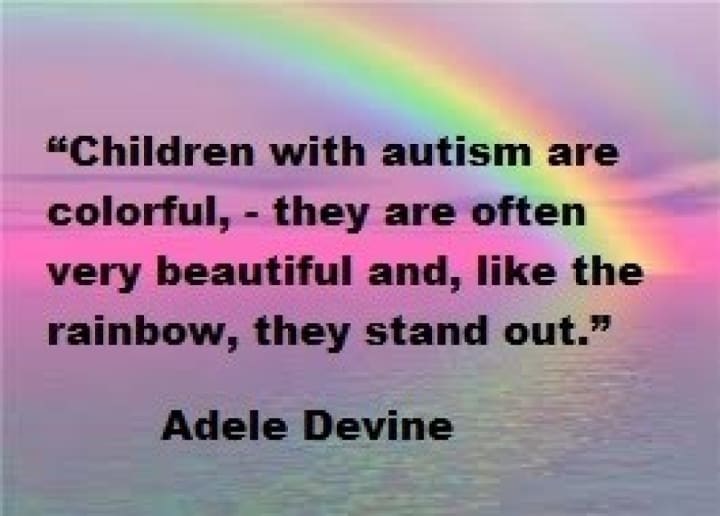 3) Find friends who have mutual abilities and strengths. Whether you join an ASD social group or make friends with multiple learning differences in community/school settings, it will be beneficial for your overall social and emotional development. Your friends and yourselves can resonate with each other and can have something to add to the table. It will also help you feel like you are not alone, if you are around people who function at a similar level to you.
4) Increase your knowledge about Autism and people who are neurodiverse. Do some research on neurodiverse people who were successful (e.g. Dan Ackyroyd). Read fiction or non-fiction books that discuss neurodiversity. Watch movies about neurodiversity. The more subjected you are, the better off you will be at contributing to the neurodiverse community. The more aware you are, the better you will be at helping yourselves.
5) Teach what you know to others. The only person who knows about their difference is yourself. You're the one living with the difference, not the other person around you. Sadly, not everyone understands that. People only go by what they know based on how they were raised, their age, the friends they would spend time with or their cultural views around neurodiversity (some countries are not as tolerant as others). For more people to have a better grasp on neurodiversity, you need to show what you know. Explain to people that neurodiversity is like being a part of another culture as opposed to living with a disease. Many people will be open to this information. Some people will not be open, but that's your deal. Stick to the people who will be open to this information, and tell them that it will be helpful for you.
I hope this blog taught you some important things about the neurodiverse community. The purpose of writing this story was for me to educate the Vocal community and the world on neurodiversity and the positive things about what neurodiverse people have. With everything going on in the world (e.g. injustice, COVID19 pandemic, etc.), I believe that it will be good for people to read up on something that will help them in the long run. If you have a sibling, a family member or a friend who is neurodiverse, I suggest giving this a read. If you work in the human services field, this will definitely be something to read as it will benefit you, your clients and your colleagues long-term.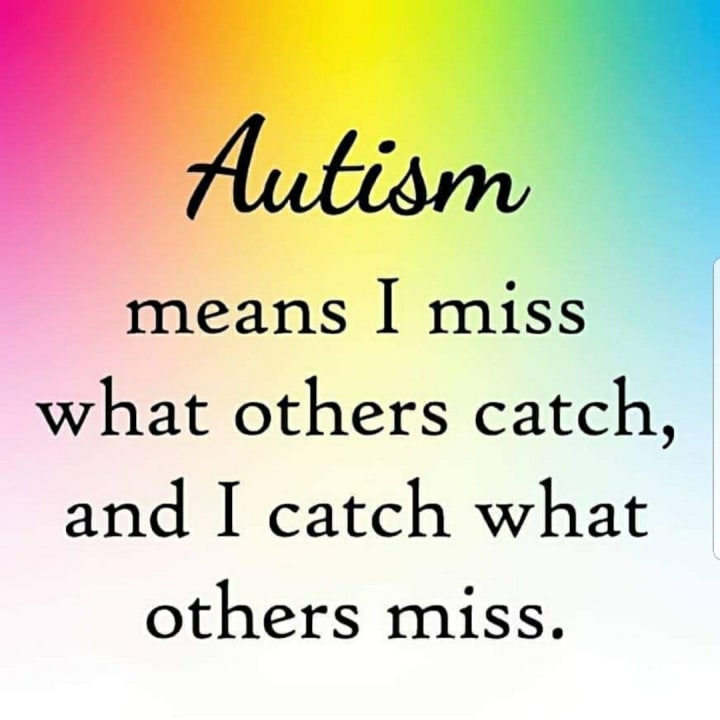 Please like, send me a tip and share this story with your family and friends. Please follow me under the name of naturalbibliophole22 to connect and be in the loop for more Vocal stories. Take care and have a meaningful weekend! Cheers to you mates!