Life After Suicide
This is a trigger warning.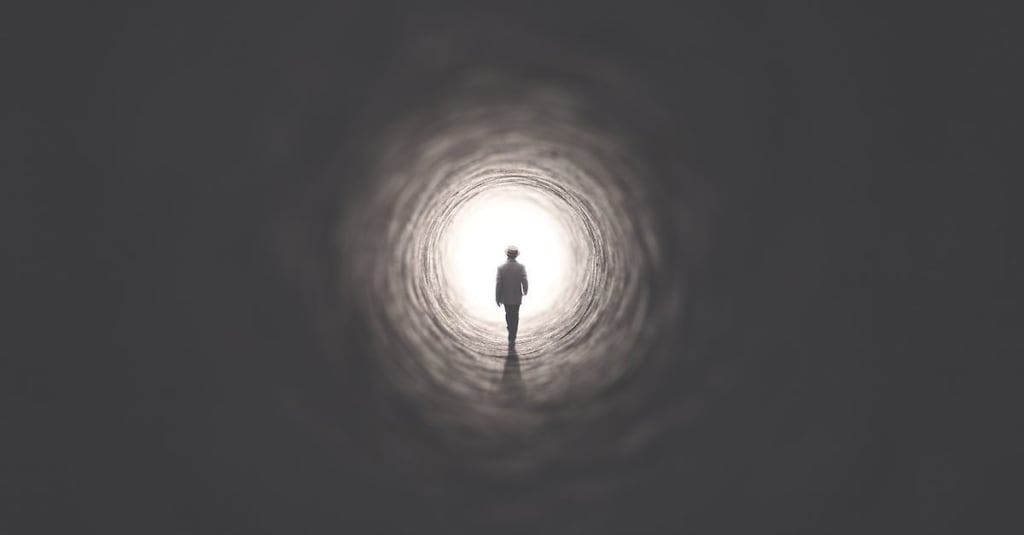 Suicide has and always will be a part of life for us humans. Suicide can be prevented yes, to a degree but, humans are not super heroes and we don't have the power to save everyone. As much as we'd like to have that power, we don't. From the age of 10, I have been suicidal. When I was 16, I attempted to make that thought reality. I attempted to take my life, I woke up, I went to school that day. Obviously, the state I was in caused concern for a close friend who alerted the school. The only thing that sticks with me the most is that, my mother, did not notice that there was anything wrong with me. She did not take notice of my eyes, how pale I was and how I was talking. So I kept my head down and tried to go on with my day. After that, it took a long time through drug and alcohol addiction that I finally realised, I had to make a change if I wanted to find the feeling of wanting to live. So I did. I am still here.
My friend, however is not. He didn't make it. In 2016, I moved out of home into my first house sharing living situation. I at the time, thought I had fallen in love with the boy that lived there, I didn't fall in love, I fell into thinking I had the power to fix someone. I was cutting up the ropes he made to hang himself, I hid dangerous objects, I lost sleep as well as 10 kilos. In the midst of this, in 2017 I was scrolling on Facebook and started seeing posts "we will miss you" on my friends wall. I posted "someone tell me what's going on". My friend was dead. My thoughts immediately went to suicide and I was right. I screamed. I rang my mum, she held me while I screamed.
My heart has never felt the way it did that day and every day since. My head hurt so much that I had to go to the hospital. Their pain relief didn't help me, they told me it was literally all in my head because of the grief and stress I was under. We buried him on 14 February 2017, Valentine's Day. A day of love, but it will never be the same for me. That day is for him. For my love and every one else's love for him.
Life after suicide is hard and a major learning curve. Every day was empty, every day seemed like the entire world had changed. Every day I knew he wasn't going to get up and work on the buses he loved and play with his four legged best mate, Ollie. I saw all the things he was missing out on, all the things his future was going to be. He wasn't mentally ill, events occurred that made his life pointless. As I said before, suicide can be prevented, but in a case such as his, it is fact that this one couldn't be. That was one of the hardest parts to accept. No one was able to save him and there was nothing he could do to save himself.
It's been 4 years. I have achieved a lot in 4 years and through every achievement, I know he is watching me. I still have nightmares about him, I still howl when I cry over him being gone. I look at things throughout my days and think of him. I have his hair in a locket that never comes off. We could have fallen in love at one point, but we didn't. We stayed friends. I live with immense guilt of not replying to that last message, that last Facebook post, not seeing him more, not noticing the changes. There is so much guilt.
Throughout this loss, I have learned to try and enjoy the little things in my life, to be grateful that I am still here. I have learned that grief goes many different ways and that you can't save every one. I learn acceptance of the bad things in life and acceptance of loss. I learnt that guilt is normal, but it is never your fault. You as just one human being, cannot have the power to heal other people's pain. I learnt to also move on from other losses, jobs, money, romantic relationships etc. When my heart has been broken after losing him, they don't mean that much to me. They don't hurt as much, because my heart cannot be broken like it was when he left this world.
I learnt how to be kinder, open minded and to be there for people even if they weren't there for me. I learnt to share my knowledge and the power that I DO have to help others.
Life after suicide is one of the most heartbreaking life experiences one can ever have. There are no words that can make the grieving process easier, it is within your soul that helps you heal and accept the loss. It is the power that is in you that makes you get through it the way that you do. There are no right or wrong ways to grieve, as long as you grieve, you will be okay. Never deny the grief, the tears, the screams, the anger, the guilt, denying it will make it manifest into an ugly demon within you that will destroy your soul. Accepting the grieving process leads you to so many more emotions in the future.
The way you look a flower differently, maybe it's one of their favourites or the colour is their favourite, something like that will always look brighter to you, and that's beautiful right? To see a part of nature look so bright in front of you. The things they favour, will give you joy, knowing that you can see or do it for them.
I am still alive today, because he died. Which is weird. As I continue to struggle with my depression, he keeps me here because I know he wants me to be here and I know I cannot bare to put the heartbreak I feel, on to the world. I work hard for myself and for him, I love for myself and for him, I enjoy the warmth of the sun on my skin for myself and for him. Some people say that I should do these things just for myself, but as I said, there is no right or wrong way to grieve. My life is for him and I. He is tangled in to my soul filling me with the will I need to live and love living.
Suicide will always be a touchy subject, although I can say suicide isn't worth the pain it leaves behind, we cannot make someone stay in this world who will spend the rest of their lives in pain.
As long as you keep living for YOU and maybe for them, the future you have is bright.
support
About the author
A place that will share honest and brutal realities of addiction, trauma, mental illness/health, success and more.
A place of someone with zero judgment.
Reader insights
Be the first to share your insights about this piece.
Add your insights