Interviews with a Big Black Broad: Session #6
One Woman's Unique Insight into Body Dysmorphic Disorder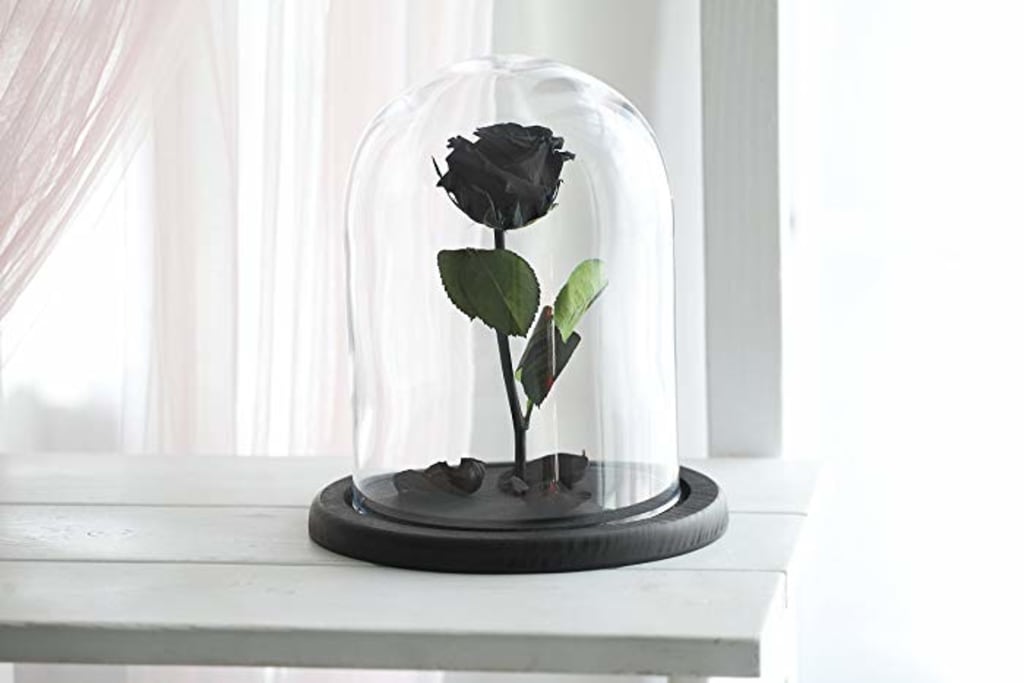 Interviewer: Did you try any permanent cosmetic solutions as a result of your experience with BDD?
BBB: I've wanted a nose job since I was about 7 years old. I also wanted lighter skin and straighter hair at that age. By the time I was 12, I wanted all those things, plus a short smaller, more feminine frame. Again, I was a foot taller and wider than my pubescent peers. I had been compared to popular football linesman and EVERY hairy farm animal on the planet. I just wanted out of my body one way or another. I prayed to God that one day, he'd turn me into one of the pretty girls. Later, I learned to avoid the mirror all together because He didn't seem to be listening. After my adolescent years, I couldn't seem to successfully accept or reject being ugly. I was stuck in a pattern of eluding myself, which became both confusing and petrifying. I was isolated: mind, body and soul.
Thank God for urban fashion during mid to late 90s! I hid my ever-growing body under clothes that were 3-4 sizes too big. I wore cheap make up throughout my 20s and 30s, even while it was the direct cause of my worsening acne. I felt as if I had no choice. I could either cover the discolorations caused by old pock marks on my face, or I could leave the scars bare while I attempted to treat my skin with ineffective topical creams. In the end, I chose to cover my battered skin in layers of make up until both the scars and pimples where buried. I wore body shaping undergarments so tight that not only did they show through clothes I wore, they also bruised my back and torso once I took my clothes off. The chemical burns from home relaxer kits had began to create permanently fry areas of my scalp and neck. For years, I would either avoid mirrors to not see flaws in my appearance, or I was too obsessed with my ugliness too do anything else besides stare in the mirror. Throughout my 20s, I would browse fashion magazines, binge watch ANTM. Daily, during every lone moment, I would take personal inventory, which seemed to be set in opposition of every photo or telegraphic image I saw as I turned the pages and t.v. channels: I wish I had her narrow nose—her rounded jaw-line— her pore-less skin—her large, bright eyes—her sleek, delicate shoulders—her toned abs—her shorter thighs and stature—her smaller hands—her longer toes—her hairless upper lip—her seamless knuckles....
In short, I thought I was ugly from head to toe, so I spent most of my adulthood psyching myself out of plastic surgery for one reason or another. Convincing myself that I don't need plastic surgery in order to live has been the hardest thing I've ever done in my life. You see, food was my first aesthetic addiction; and look where it had gotten me. I couldn't make plastic surgery my next toxic obsession. Plus, as a black woman, I shouldn't be consumed with such shallowness, right? Not even Michael Jackson and Wendy Williams are able to go under the knife for anything other than open heart surgery without scrutiny from other black folks. I thought everyone in my community would shame me for being so ashamed of myself that I needed to have a nose job in order to leave the house without drinking. Subconsciously, I knew if I started having surgery, I wouldn't be able to stop. First, rhinoplasty, then, liposuction, then...who knows what else. To date, I've never had plastic surgery to correct my ugliness. It would be a complete waste of time and money anyway. I couldn't afford going under the knife for luxury, and I also feared that even after I got over the swelling and pain of going under the knife, I'd still look in the mirror and see someone ugly. There is no escaping who you truly are.
Were there any drastic or dangerous methods you chose to try to alter your appearance?
When I was 30, I started eating less food and drinking more alcohol. My diet had pretty much become liquid by the time I was 33. I was a fun drunk, as long as I didn't drink "too much." And according to some naysayers, I was "getting better" as far as my reputation as a budding psycho was concerned. I was no longer a mystery of intolerable vanity. I would have fun, vibrant, and even risque social encounters during what I consider to be my drunken years. To be honest, if anyone thought I was cool during this time of my life, it was because I was so drunk I could barely stand. I would actually smile and pose for cameras when I saw them. I was great at pretending I was confident in public as long as I could take a swig of my canteen of vodka throughout the night. Monday through Friday, I'd endure all sorts of emotional hardships that I pacified with more drinking before and after work. I'd toast the freakin' weekend with more drinks. Excuses, excuses...
As long as I was drinking, I wasn't eating and wallowing in my self-loathing. As a result, I lost over sixty pounds within the span of a year without me even remembering my metamorphosis as it happened. No wait, I do remember: The compliments. It seemed as if everyone noticed my weight loss before I did. They told me all the time how "good I looked." I bought a new wardrobe. I wore my hair differently, and even wore less make up as my acne began to clear up. I tried to embrace my new persona, if only for the sake of appearing "normal." A cousin showed me a picture of my bigger, uglier self compared to my smaller, more desirable self a year later. It didn't matter. His intentions were lost in translation. No matter how much weight I'd lost, no matter what clothes I wore, no matter what anyone else thought: I was still ugly.
Did you began to consider professional help during this time?
BBB: Well, after several of misconceptions, misdiagnoses and misunderstandings, let's just say: Treatment found me.
interview