Dear Black Girl, Your Life Matters, So Please Meditate
While most of summer has been cancelled, why don't you put something on your list that doesn't require anyone but you?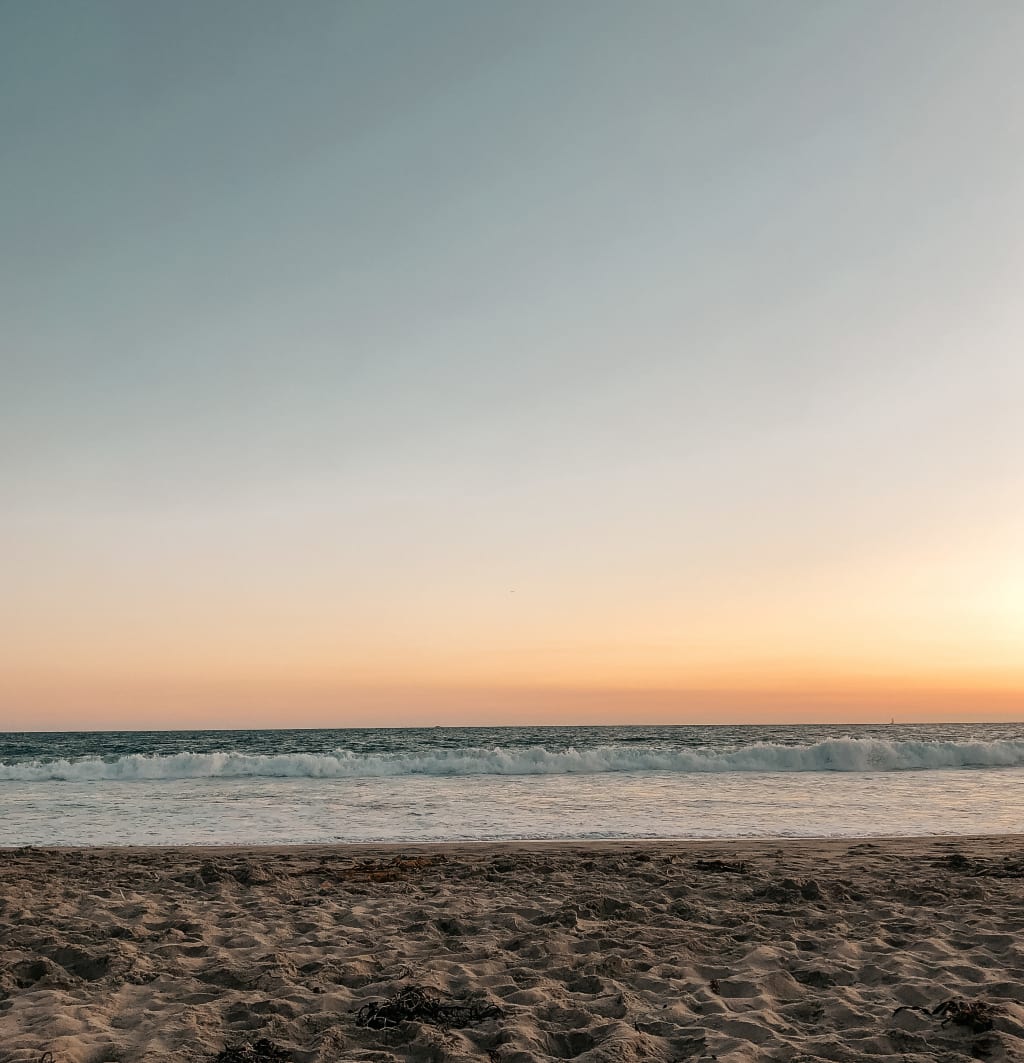 Santa Monica, CA Photo Credit: Erin Jones-Wesley
Dear (Suburban) Black Girl,
You are *magical*, yes. You are a queen, full stop, period. I'm not here to tell you that you shouldn't pick your head up, dust it off, and keep it pushing when the haters (or systemic racism) get you down. It can actually be challenging to maintain a smile sometimes, to be the source of strength that many seek for inspiration. I understand what it means to have to laugh off the jokes your friends say when you're the only one who looks like you in your friend group. It can be a challenge to feel different, to know you are different, but to seek so much normalcy and "sameness" anyways.
I am here to tell you that you do not have to be the same as everyone else to be "normal" because it is normal to be different. I'm here to urge you to take time for yourself to understand who you are, and the best way to grow your relationship with yourself is through meditation and journaling. It is within these two practices that you do not have to fake a smile, you do not have to conform, and when you show up as yourself, you get the best practice on how to do that for yourself in every circumstance. In a world where you feel like you must be a people pleaser for your friends, parents, professors, colleagues, bosses, learn to please yourself. Explore your own spiritual practice. Your long-term mental health will thank you.
Meditation is not a fix-all cure. If you or someone you know needs help now, you should immediately call the National Suicide Prevention Lifeline at 1-800-273-8255 or call 911.
There are plenty of articles online that will tell you the benefits of meditation.
Headspace has one here:https://www.headspace.com/science/meditation-benefits
Forbes: https://www.forbes.com/sites/alicegwalton/2015/02/09/7-ways-meditation-can-actually-change-the-brain/#2cf2b33f1465
Psychology Today: https://www.psychologytoday.com/us/blog/feeling-it/201309/20-scientific-reasons-start-meditating-today
I'm not here to give you the science behind why it is a good idea to adopt meditation into your own spiritual practice. I'm here to strongly encourage you to meditate so you can get to know who you are in a world that is quick to tell you who you should be.
With all that is going on in the world right now, I want to encourage you to find a way to be intrinsically happy. Many times Black girls and women feel that we have to "fake it til we make it," and I want to say NO. Don't fake it. Learn to embody all that you wish to become so that you are not emulating false strength. The best advice (if anyone is asking) I can give on how to get there is by meditating.
There are many things in life we cannot control, but we should have comfort in knowing that how we choose to show up each day and the attitudes we hold are our choice and our choice alone. In acknowledging this truth, I hope that you decide to invest in your authentic self and seek to explore who she is and what she needs.
For most of my life, I did not meditate. I did not understand why anyone would, and I never thought it was for me. As someone who was raised Christian, I believed that meditation was for the people who didn't have a religion or a God to pray to. It wasn't until I read an article around 2010 which explained that meditation was just a different sort of prayer. This allowed me to become more open-minded. Now, a decade later, I make sure to pray and meditate as often as I can (usually at the ocean, and most days). I pray to show my gratitude, and I meditate to have a clear vision of how I should show up in the world.
For us, mental health is a "silent" crisis, as many of us want to be a "strong" Black woman like the one's who we look up to. Still, there is strength in authenticity and vulnerability. To "show up" as yourself, you must be both authentic and vulnerable, and if you find time to quiet your mind each day, you will be able to discover who you are.
Since most of Summer has been canceled, why not put something on your list that is perfect for social distancing?
I should warn you, especially my fellow perfectionists, your first few meditation sessions will be a challenge. They likely will not be perfect, but keep meditating anyways.
Your phone will probably buzz, maybe you'll hear the lawnmower outside, or someone in your house will start playing music, a neighbor's dog will bark..and you may struggle to not let your mind wander. That is normal, and that is the beauty of growing your meditation practice. Embrace your ability to find peace in the midst of chaos. The one thing that I hope you understand from this is that meditation is a practice. You don't begin your practice in one day and become Deepak Chopra, you give yourself a moment a day, and each day you extend that moment. I typically set my timer on my phone, put it on "Do Not Disturb," and I begin by saying a mantra or just listing a few things I'm grateful for.
Not feeling very grateful? Start off with, "I'm grateful for my breath."
Take care of yourself, Black Girl. You are important, your life matters. Show up for you and breathe.
If you have time, take a moment to journal what you're feeling and see how peaceful you will feel throughout the day.
I'm rooting for you to win.
With Love,
A Suburban Black Girl
support
About the author
MFA, Producer, non-profit co-founder, ESPN3 Broadcaster, and 2nd Runner Up Miss CA USA 2019.
Reader insights
Be the first to share your insights about this piece.
Add your insights