Behind the Scenes
10 Celebs You Had No Idea Battled Addiction
There are many celebs you had no idea battled addiction, for it was kept out of the public eye.
Celebrities are people too—and their struggles often take place far from the cameras. Welcome to WatchMojo.com, and today we're counting down our picks for the top ten celebs you had no idea battled addiction.
For this list, we'll be looking at now-clean celebrities who struggled with some form of addiction in the past—either before becoming famous or while keeping it secret from the press.
While Bradley Cooper's big mainstream break was playing Phil in The Hangover, he appeared in 46 episodes of Alias between 2001 and 2006. And it almost killed him. Literally. At the time, Cooper was an alcoholic and taking various drugs, and he believes that it negatively affected his potential. When he only received sporadic and dwindling work on Alias, he considered himself a failed actor, and contemplated taking his own life. After realizing that he was ruining his life, Cooper went sober and eventually earned more consistent and lucrative work, leading him to the A-list he sits atop today.
It's no secret that Ed Sheeran enjoys a beer, but you may be surprised to hear that it almost ruined his life. While appearing on The Jonathan Ross Show, Sheeran said that he fell into various pitfalls of fame, one of them being constant partying and substance abuse. He later told People that he was downing up to six pints of beer a night. After gradually slipping deeper into substance abuse, he was helped by his girlfriend and colleagues and took a year off from music. He's since lost fifty pounds due to cutting his beer intake, and no longer drinks to excess.
#8: Terry Crews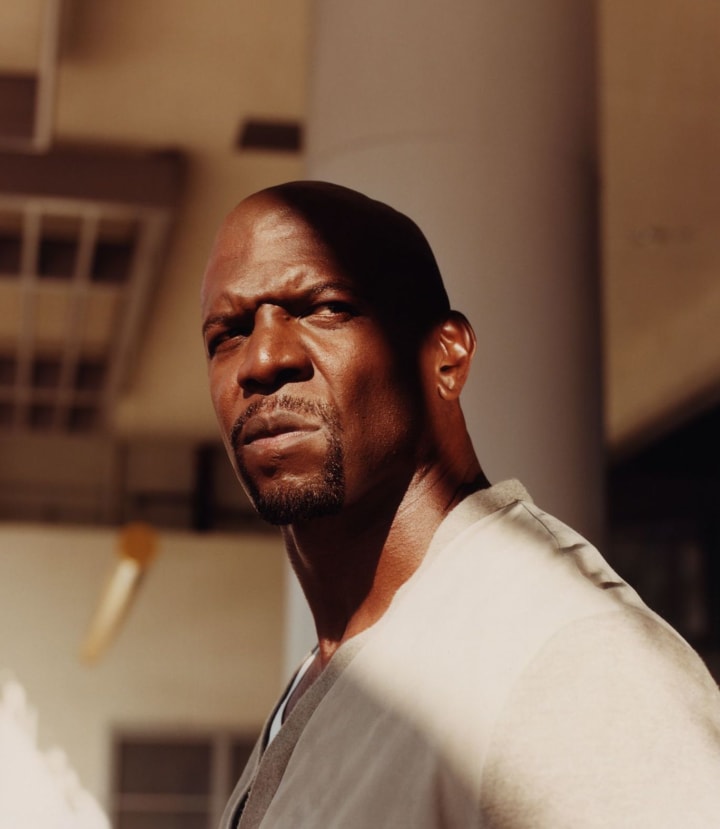 Terry Crews has always been an open book, whether it's testifying against being a victim of sexual assault, or opening up about his addiction to pornography. In a Facebook video, Crews spoke about his addiction, saying that he spent entire days watching pornography and that it severely affected his marriage. He managed to keep it a secret from his family, and it wasn't until his wife stopped trusting him and left that Crews sought help and entered rehab. Luckily, he was able to repair his relationship, and now openly speaks about the challenges of masculinity and addiction.
Marijuana is often seen as a relatively harmless habit. But that doesn't mean it's a good thing in excess—as Lady Gaga could tell you. To deal with the pressures of fame and the pain of a significant hip injury, Gaga began experimenting with different drugs, including weed. During an appearance on Elvis Duran and the Morning Show, Gaga admitted that she'd previously been smoking up to 20 joints a day and "living on a totally other psychedelic plane." She later told Zane Lowe that the best bit of advice Elton John ever gave her was to get sober.
#6: Simon Pegg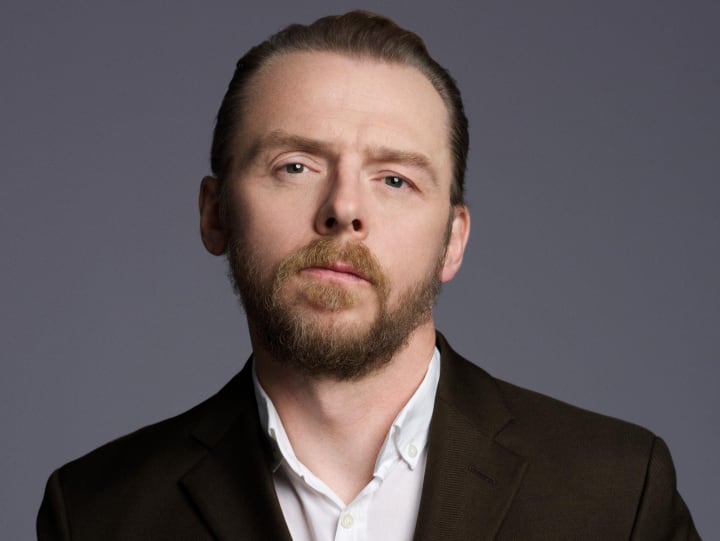 Just as Simon Pegg was transitioning from low budget English films to mega blockbusters, he was sinking deeper into depression and alcoholism. Even landing the parts of Scotty in Star Trek and Benji in Mission Impossible opposite Tom Cruise couldn't make him happy. He shocked even himself when the birth of his daughter didn't break his mood. However, for a long time, he kept it a secret, including from best friend Nick Frost. Fortunately, he later attended AA at the behest of his wife, and later created the character of Gary King in The World's End to exorcise his alcoholic demons.
#5: Jane Lynch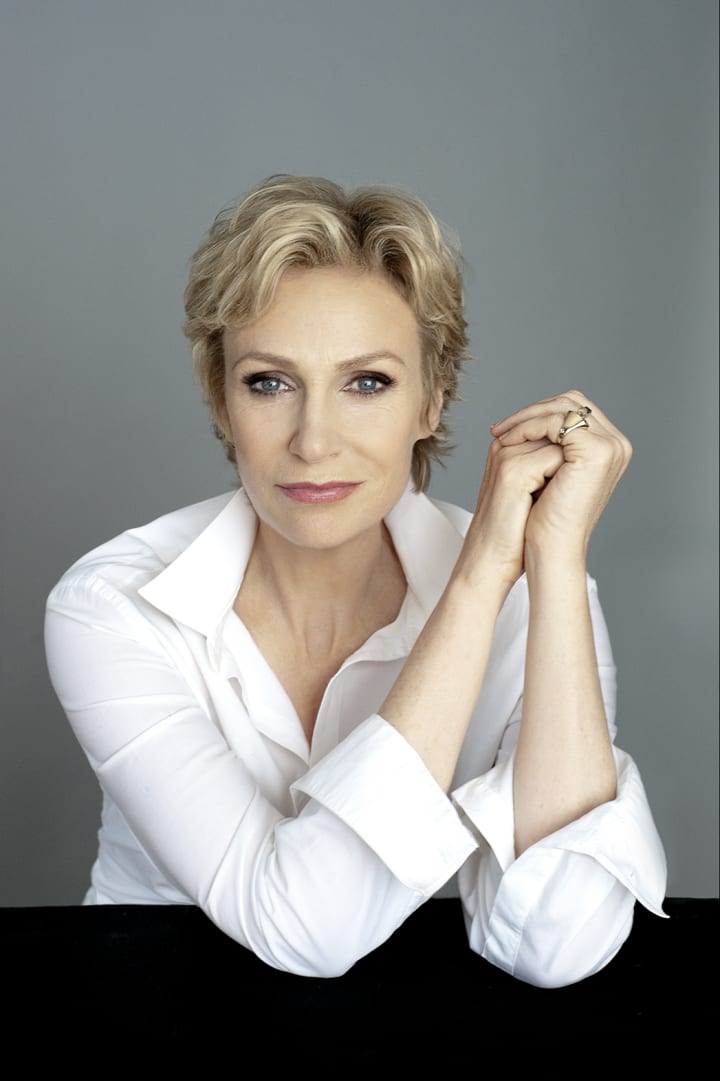 Surprisingly, Jane Lynch, best known for her role in wholesome comedy-drama Glee, has a long history of substance abuse. In her memoir, Happy Accidents, Lynch writes that she was a frequent drinker throughout her 20s and early 30s. Fearing that she was growing dependent on alcohol, Lynch quit drinking when she was 31 but took to downing bottles of NyQuil on a nightly basis to fall into deep sleeps and "happy oblivion." Later, while in New York for a role in a play about The Brady Bunch, she "smoked [herself] into oblivion," which proved to be the final straw. She finally sought help and managed to kick the habit, ending up in a much better place.
#4: Kristin Davis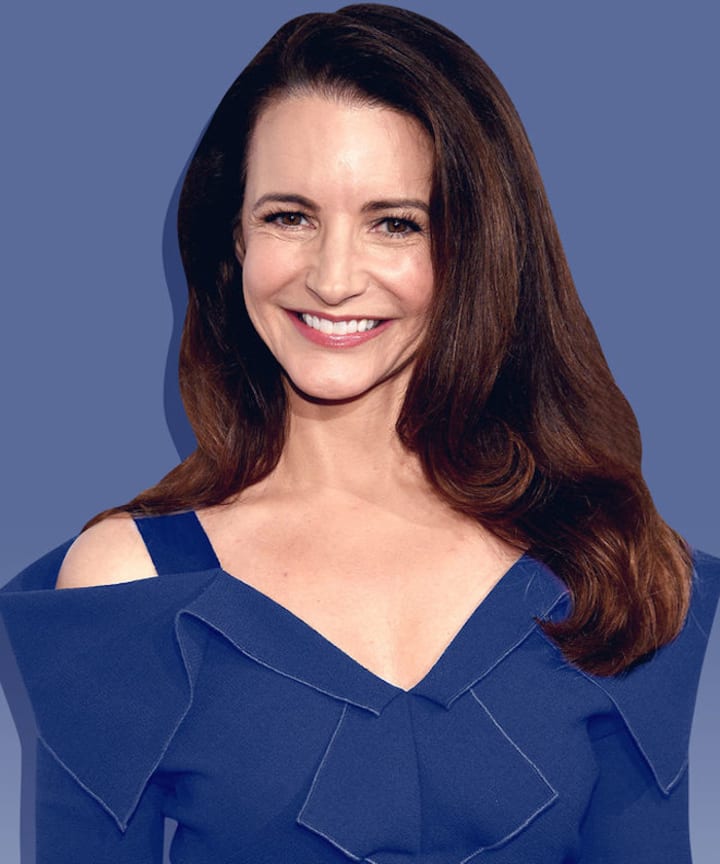 Kristin Davis played the cosmopolitan-guzzling Charlotte in Sex and the City, which must have been difficult for the actress seeing as how she still considers herself a recovering alcoholic. Davis began drinking when she was a teenager to overcome her shyness and fit in at school, and the occasional drink developed into full-blown alcoholism. This continued throughout high school and into acting school, where she often showed up hungover and tired due to over-drinking the night before. Realizing that her prospects would plummet if she drank herself to expulsion or failure, she entered rehab and has now been sober for over 30 years.
In Chrissy Teigen's own words, she "can't just have one drink." Which is a pretty relatable admission. Like Ed Sheeran, the fast-paced lifestyle of showbiz has seemingly affected Teigen, who has opened up about overindulging at boozy brunches and award shows. In her opinion, her drinking would often get out of hand and embarrass both herself and husband John Legend. When Teigen realized that she was going overboard, she decided to slow it down, especially given a family history of debilitating alcohol addiction. She wanted to "fix herself" for both herself and her family, and we wish her all the best.
We will never get another Adele album as good as 21. At least, according to Adele herself—and perversely, alcohol plays a key role. When Adele was young, she was abandoned by her alcoholic father and suffered numerous heartbreaks, which led to frequent drinking. When she tasted success, she drank to alleviate the pressures of fame, leading to forgotten lines and stumbles on stage. She also admits that she was "completely off [her] face" while writing 21, which contributed to the honesty of the album. It was a lifestyle that couldn't last forever though, and she decided to tone it down after giving birth to her son Angelo.
Before we unveil our top pick, here are a few honorable mentions.
Michael Phelps
Jason Biggs
#1: Jamie Lee Curtis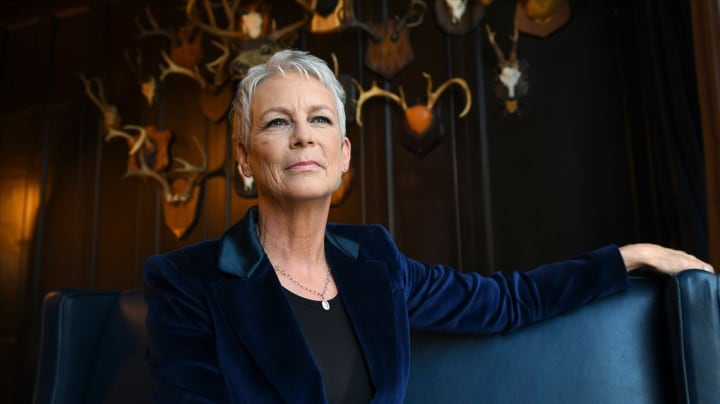 Jamie Lee Curtis has been one of the coolest, most outspoken and reputable actors in Hollywood for 40 years, so it's surprising to hear that she was a victim of opioid addiction. After undergoing minor plastic surgery in 1989, Curtis Curtis was prescribed painkillers and subsequently faced a decade-long struggle. At the same time she began to drink heavily to numb herself from the fear of growing old. In 1998 however, her sister found out, and Curtis told her husband, attended her first recovery meeting, and has remained sober ever since. She now considers her recovery her greatest personal achievement.