Wine Country Trips You Need to Add to Your Bucket List
Whether you're a total wine newb or a tried-and-true wine aficionado, these wine country trips are sure to catch your interest.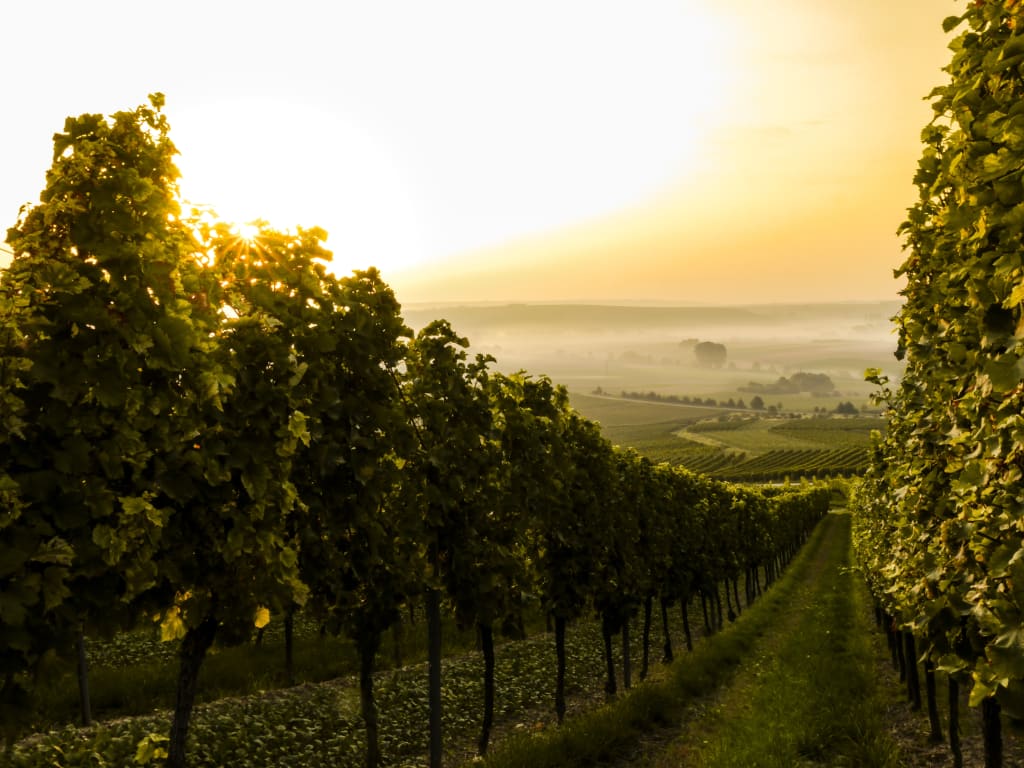 Grab your passport and start looking for a flight — here are the destinations you'll want to hit before the year ends. 
From California wine country like Napa and Sonoma to the wine regions of Australia and South Africa, wine country trips are a truly lovely way to see a new place while also enjoying the local wines. Many wineries go hand-in-hand with other cultural experiences in a destination, such as art galleries, live music and, of course, wine and food pairings. So, if you start out with wine touring, you're sure to end up experiencing a whole lot more.
Looking for some fantastic wine country trips to add to your bucket list? You've come to the right place. Check out these 10 amazing wine destinations!
Napa Valley Wine Country
Everyone knows Napa Valley wine country as one of the most popular wine country trips to enjoy. If you've never been, it's an absolute must. Yes, it can get crowded and it may be a little bit expensive, but you'll also really enjoy it. You'll find all of the great wine brands that you're already familiar with, plus you'll discover lots of wine experiences catering to the tourists, such as unique wine tastings in odd locales, all-out wine festivals and totally-catered picnic lunches complete with wine and surrounded by the vines.
Sonoma Valley
California's other wine country, Sonoma County is ranked not only highly for its wine, but also its tourism. Plus, if you're interested in wine country trips to Sonoma County, you'll be glad to know that you can easily fly into San Francisco and stay there as well. It's a great way to combine an urban getaway with also a more rural visit to California wine country, a mix of both worlds with all their amenities and experiences.
South Africa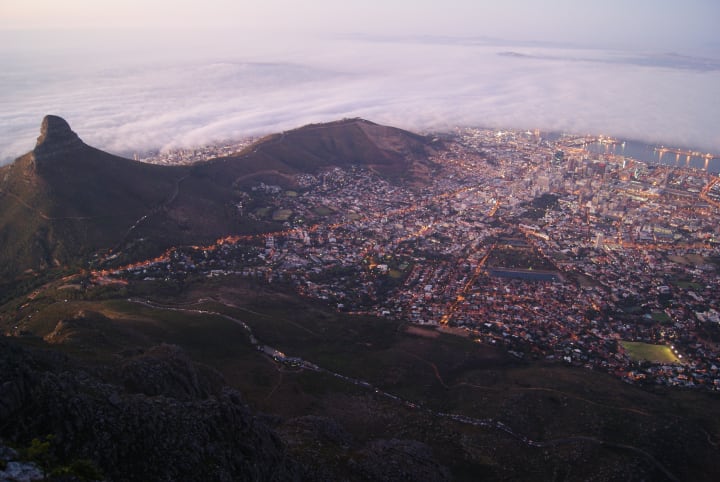 Cape Town is a great spot for wine, and many wine enthusiasts travel there just for the wine culture. You can find lots of wine country trips here that are packaged with other experiences, such as picnics, hot air ballon rides and hikes. Whether you prefer Pinto Noir or Syrah, you'll get lots of both when you head out of the urban area of Cape Town and into the more rural spots of the country. Plus, the further away from the city you go, the cheaper the wine.
The Finger Lakes
Yes, New York has its own wine country, too! The Finger Lakes of New York are often considered highly underrated, but to those who are clued into their pristine beauty and appeal, there's nothing better. This rural region features a lot of up-and-coming wineries, as well as a few cideries. You can enjoy wine touring around the region at the more than 100 vineyards, then rent a cabin on one of the lake shores, for a totally serene getaway. If you live close enough, day-cationing in the Finger Lakes is a great way to try the wineries while saving the cost of an all-out getaway.
Sardinia
Sardinia has been getting a lot of attention recently for its wine country trips, but it's still rather on the smaller side as a wine country destination, so you can visit without worrying about too many crowds, like those you'll run into in Napa and Sonoma. You'll find some of Italy's best wines here (as well as the best wines to pair with Italian food), but beyond the international favorites, you'll also likely love one of the local favs, Cannonau, a red wine that can only wear the name if it's made from grapes totally, 100-percent grown on the island.
Central Virginia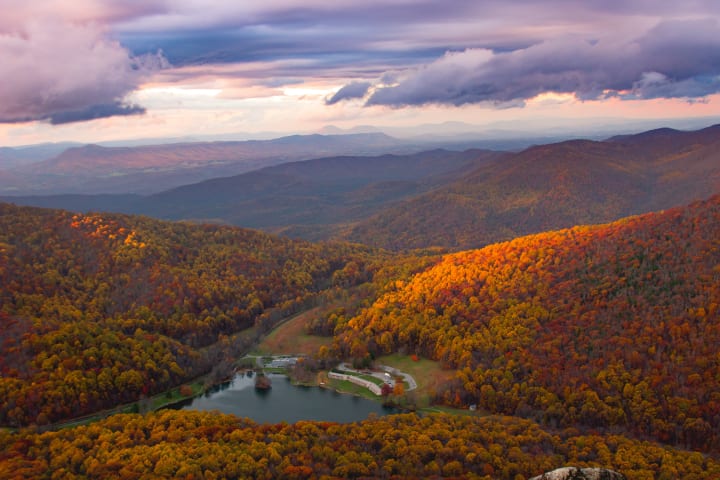 When you're thinking of various wine country trips, you'll probably not think of the Mid-Atlantic states, but Central Virginia has a very good wine scene with plenty of wine touring available. Beyond just the vineyards, though, you'll enjoy the beautiful mountainous countrysides, the historic architecture such as Thomas Jefferson's estate and the great southern food scene. Word is that the wine culture in the region started after Jefferson bought quite a lot of wine from France and eventually planted his own vineyard. Now, you can find more than 300 wineries here!
Adelaide, Australia
If you've never been to Australia, make the excuse to go on a wine tour there now! Adelaide is located on the East Coast of the country and not only has great vineyards, but also lots of restaurants and bars, and outdoor activities. You'll find great Shiraz here, which you can sip while also sampling the local cheeses and baked goods. Need to let the wine wear off for a bit? Head to some of the beautiful art galleries, such as the Art Gallery of South Australia.
Tuscany
Wine country trips to Tuscany are truly a once-in-a-lifetime experience. A beautiful countryside filled with wine, olive groves, and sunflowers, you can bicycle around the hills with your favorite person in complete serenity. It's not just the wine and food scene that'll woo you, though. The historic castles are gorgeous and you can even find some that have been converted into luxury hotels. It's an experience that you really have to see for yourself.
Russian River
The Russian River Valley is a wine area not in Russia, but in Sonoma County! Located between Sebastopol and Santa Rosa, it makes up about one-sixth of the vineyard acreage in Sonoma County and got its start as a wine-producing spot in the 19th century, as Mediterranean immigrants planted vineyards for personal consumption. Eventually, the winery business expanded in the Russian River Valley, and now you'll find some amazing Pinot Noir here.
Los Angeles
Headed to Los Angeles? You can turn your business trip or vacation to Los Angeles into an easy wine country trip, too. There are lots of easy wine road trips from Los Angeles, whether you want to go to Malibu, Cornell, Ojai or Temecula. It just takes a few hours' drive and, before you know it, you'll be sipping wine, enjoying a picnic lunch and happily taking in the California scenery.
wine
About the author
Self proclaimed wino. Not picky about the wine, is picky about who she drinks it with. I do marathons - on Netflix.
Reader insights
Be the first to share your insights about this piece.
Add your insights