Day-cationing in the Finger Lakes
"It's so gorges up here" - Everyone visiting Ithaca, probably.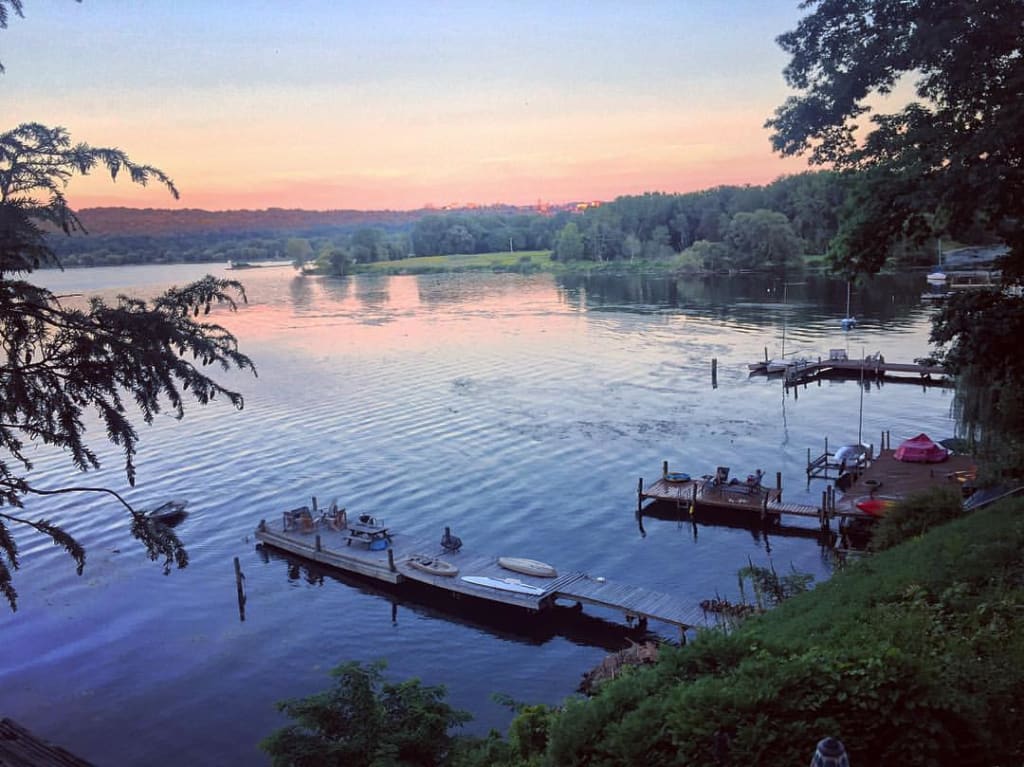 Cayuga Lake
I went to school in upstate New York (Cornell University, to be exact--GO RED). Even though a good portion of it involved slaving away for hours on papers and walking up icy slopes just to get to class and discuss whale mating sounds (sit in on Oceanography 101, I dare you), I miss it endlessly.
However, I had the chance to experience Ithaca, New York (along with the Finger Lakes region) as a summer tourist between job applications and afternoon naps. It's magical, not congested with stressed college students (during the summertime, at least), and with so much greenery, it was hard to finally leave. It was the mistress of snowy tundra Ithaca, beckoning me to stay longer.
But honestly, it's an amazing place to visit any time of the year. If I were to really exhaust the amount of things to do in Ithaca alone (forget the Finger Lakes region), I'd convince myself to move back before I even finished the article.
Here are some amazing things to do upstate (in no particular order) if you ever need a weekend getaway and have no idea where to start.
Ithaca Beer Co.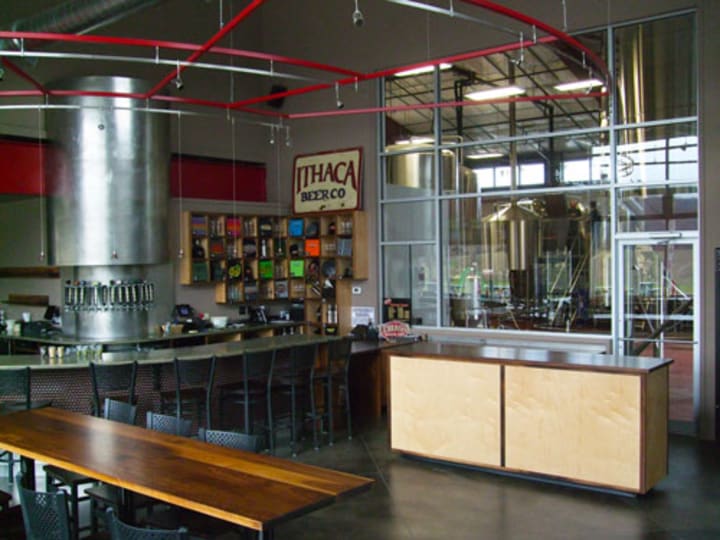 A great microbrewery to stop by if you're in Ithaca and enjoy a good brew. There are plenty of microbreweries upstate, along with an amazing one in Cooperstown a couple hours away (Ommegang, anyone?), but this one is the perfect stop for lunch before touring state parks, or at the end of the day to relax and grab some eats.
They have a menu with burgers and pizzas, and an extensive list of beers and local wines. You can do a beer flight tasting, or try out their seasonal brews (I am super guilty of chronically ordering their pumpkin beer).
The best part? When it's nice outside, you can sit on the patio, complete with bocci and cozy seating. When the sun goes down, lights line the area, giving the coziest look you couldn't say no to, even on the hottest day (which is, like, twice a year in upstate New York). This brewery could rival any rooftop bar, only you're surrounded by hills and valleys instead of other buildings with rooftop bars.
Johnson Museum of Art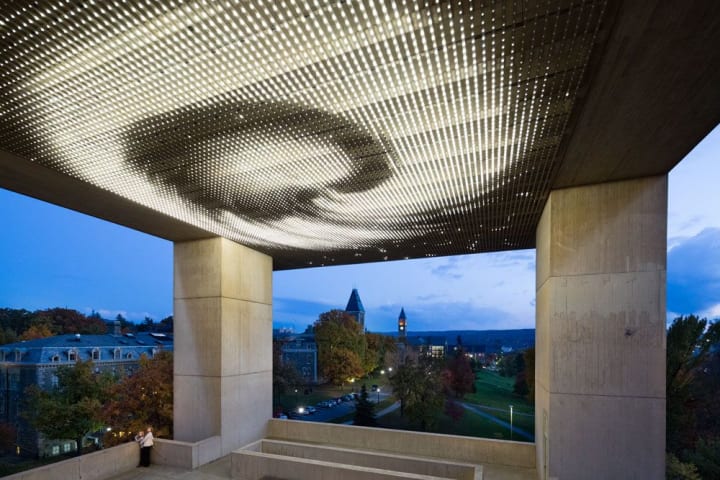 Conveniently located on the arts quad at Cornell University, the Johnson Museum is home to an array of art in its permanent collection. There are also rotating exhibits to check out, and they can be anything. One time, there was an exhibit that was basically a bunch of doodles from Kurt Vonnegut (who also went to Cornell and wrote for the Cornell Daily Sun).
My favorite part about the Johnson Museum (aside from the fun parties they throw, like 1920s swing dance nights and senior galas that rival the Met Gala) is the Cosmos installation, a homage to the late Cornell professor Carl Sagan. Accessible on nice weather days fromthe third floor, the Cosmos was originally supposed to be a temporary installation, but fit in so beautifully, so it was left there. During many late-night walks home from the library, the LED light display enchanted me more than artificial lighting usually does.
On a clear night, I highly recommend star-gazing as well. Without all the light pollution from big cities, the Ithaca stars are bright and the sky is clear; if it's not too chilly out, take a few moments to soak in the starlight.
...Cornell University Itself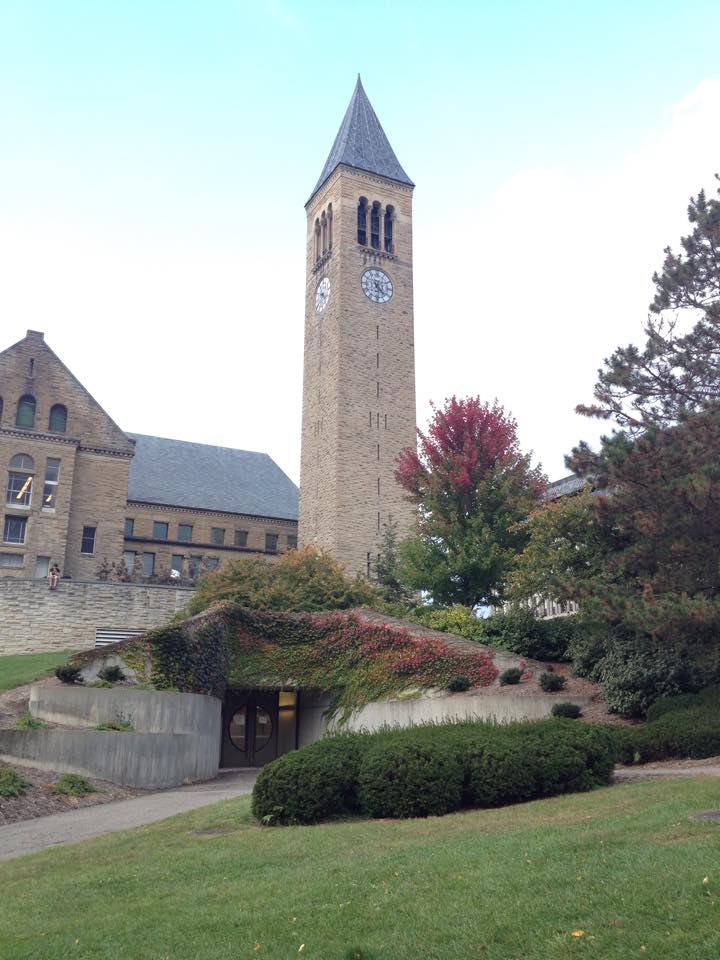 Okay. I'm super biased on this one. No other place has felt like home as much as Cornell does, especially while climbing up that slope. And to write about my once-home as a vacation hot spot is like saying your next exotic destination will be my dad's apartment in Piermont.
Nevertheless, the campus shouldn't be missed. You can sign up for tours, or roam around the massive campus. There are the Cornell Botanic Gardens to stroll through. In the winter, you can see the Big Red dominate on the ice at a hockey game. There are so many libraries to visit. There is fresh ice cream at the Dairy Bar, and a farmer's market when the weather is nice. Walking the campus alone is an amazing experience, and if you ever are in Ithaca, it is not to be missed under any circumstances.
Corning Museum of Glass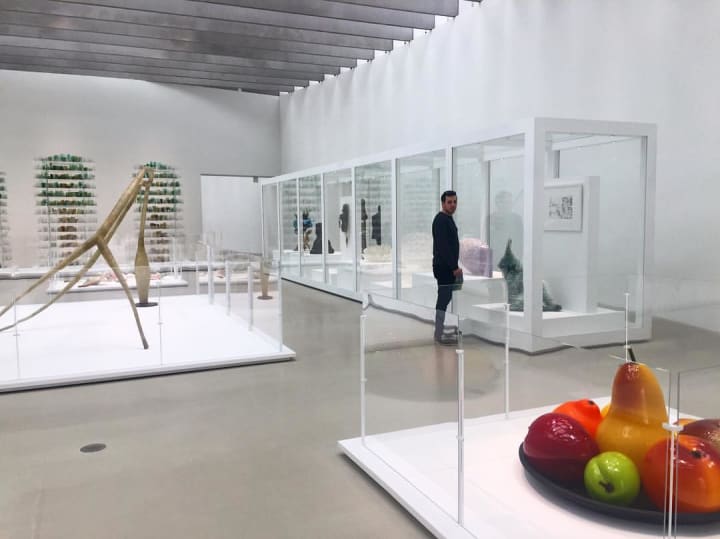 About an hour away from Ithaca is the cutest little town ever, that is home to a world-famous glass museum. People flock from all over the world to see this glass museum, and it's worth the trip. There are glass blowing demonstrations that show exactly how the artwork is made. They typically make vases and other vessels, but these are so basic compared to what else the museum offers. I was blown away (pun not intended).
After an afternoon at the museum, there's a quaint Main Street area in town, lined with bars and coffee shops and used-book shops to stroll through before heading home. Plus, there are a bunch of glass-goods boutiques.
Watkins Glen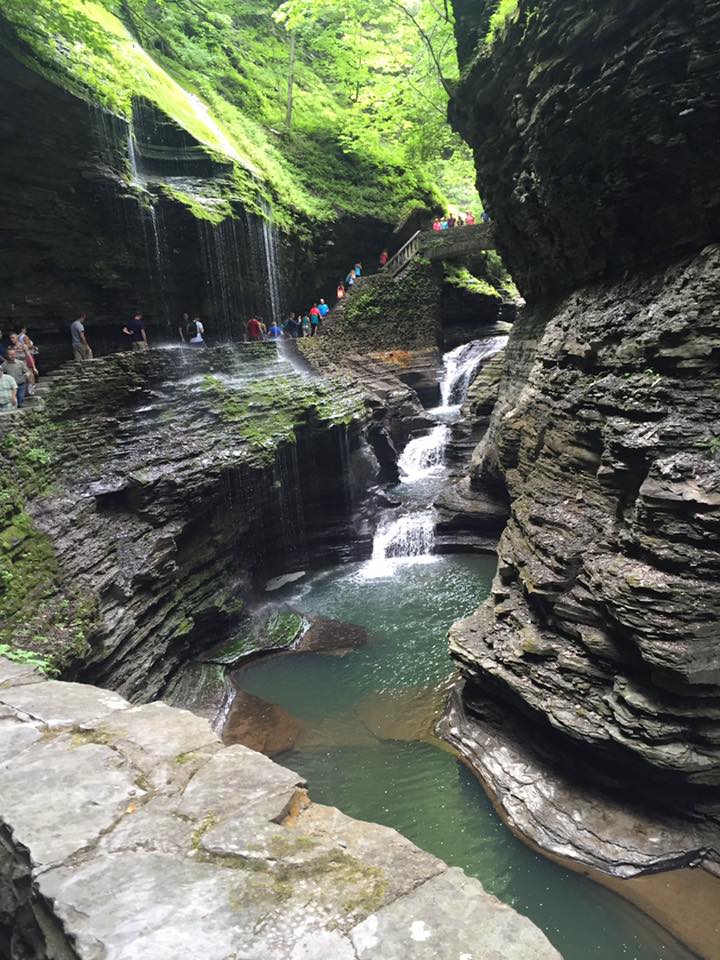 Located at the base of Seneca Lake, the state park is beautiful beyond words. When I went there, I did not believe I was in the same universe that is Manhattan. You get to see how erosion shaped the park with the layers of rocks, while getting a good workout in (I highly recommend wearing sneakers or hiking boots here...you'll also probably get wet from a waterfall). This park is probably THE one to go check out if you only have time for one, but Buttermilk Falls, Taughannock Falls, Robert Treman Park, and the Cornell Botanic Gardens are also worth checking out.
The town of Watkins Glen also has a few cafes and restaurants to grab lunch, along with an amazing ice cream stand, complete with a giant wooden bear eating ice cream.
Wine Tours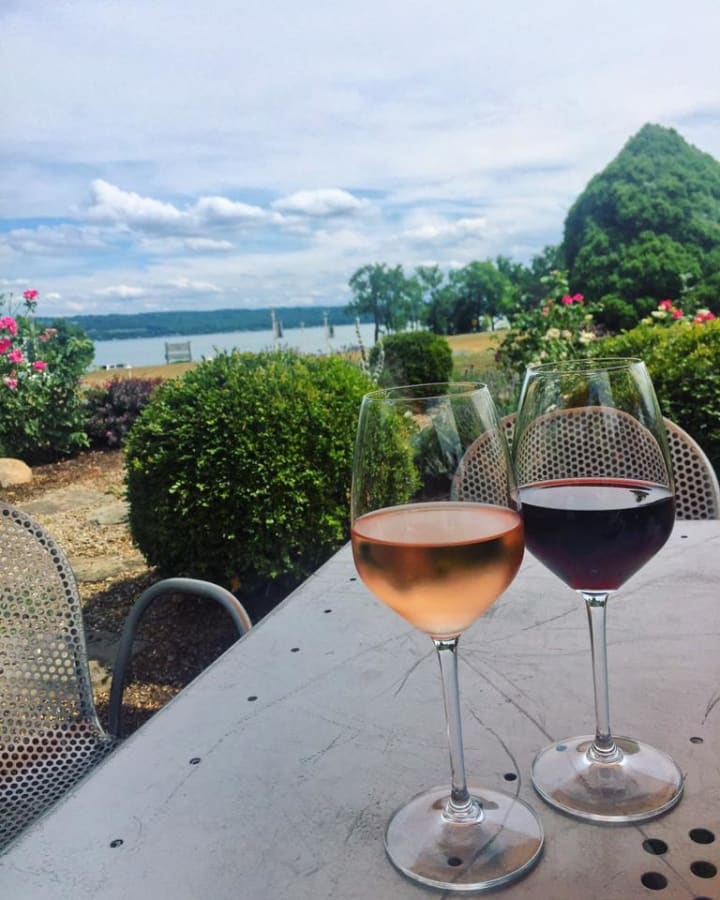 Wine tours give you everything--delicious wine, beautiful views, and did I mention wine? All up and down the Finger Lakes (I prefer the West side of Seneca) are loads of wineries. The wineries feature only locally grown grapes, and you can do tastings, get a glass of wine and relax while walking the property. Some places will even have lawn games to play while you enjoy a picnic lunch outside. You can't go wrong with the lakeside view and endless choices of wineries to visit. I personally like getting a cheese plate (the Cider House has the best one), a glass of wine, and just soaking in the scenery.
The best times of year to go wine touring are in the spring, summer, and early fall. However, many wineries and tasting rooms are open year-round.
Any Park in Ithaca
Because Ithaca is gorges.
activities
america
family travel
Marina loves Frank Sinatra and hates decaf coffee. The native New Yorker and Cornell grad knows every word to "Ferris Bueller's Day Off" and thinks Shakespeare is cool. If you need her, she's waiting for Godot. Twitter: @marina_caitlin
Receive stories by Marina Caitlin Watts in

your feed